Falkbuilt and Echo announce Board of Directors
Nine directors bring expertise + energy to growing the construction technology companies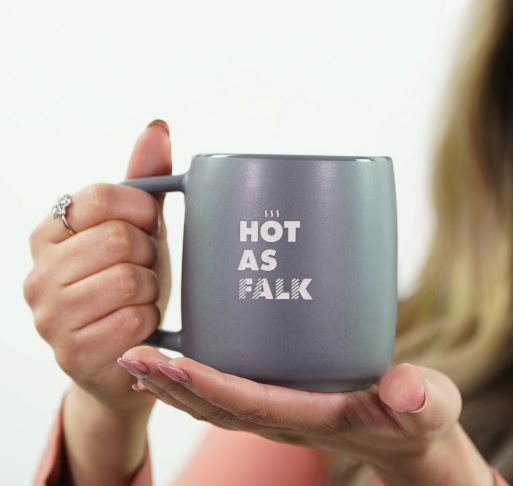 Mogens Smed, CEO of Falkbuilt and Echo, is pleased to announce the appointment of our Board of Directors. The nine directors include the construction/technology companies' co-founders, Smed and Barrie Loberg, as well construction industry veterans from across the U.S.
"Every member of the board was scrutinized on the basis of their industry and business experience," says Smed. "I have witnessed first-hand the incredible devastation of 'show dog' boards where absolutely no one had any understanding of the business they were running. Every member of the Falk/Echo board has vast experience and proven reputations in the construction industry, as well as significant financial participation in the business. I can honestly state the interests of the companies and our shareholders are in very strong hands!"
Smed has had the experience of working with numerous boards and individual board members over his 50 years building companies in the construction industry. In particular, he recalls working with a very effective board at SMED International in the 1990s. "As CEO and Chairman, I can tell you there is tremendous value in working with a very engaged and informed board. They can make a powerful impact on the business. I am looking forward to growing Falkbuilt with the help of this excellent group of industry professionals; people who are bringing their considerable expertise and energy to the table."
The Board of Directors are as follows:
Mogens Smed: Founder and CEO of Falkbuilt Ltd.
Following in his father's footsteps, Mogens started in the interior construction industry in the 1970s. The contract furniture and modular wall manufacturer he founded, SMED International, became a publicly traded company on the TSX and NASDAQ. In 2000, SMED International was sold for $300M to Haworth Inc. in 2004, Mogens founded DIRTT (Doing It Right This Time) Environmental Solutions. DIRTT integrated design, manufacturing and construction via a gaming technology. Within 12 years DIRTT was worth $360M. At 71, Mogens, along with co founders Barrie Loberg and Thom Hinton launched Falkbuilt/Echo, a Digital Component Construction company.
Dan McQuade: GISI Managing Director
A 30-year veteran in construction industry, Dan leads GISI's strategic growth in project and construction management, engaging with current and potential partner companies which may benefit from teaming or merging with GISI to better serve their clients. Previously, Dan was the Group President for Construction at AECOM leading a global builder with $9B of construction per year. Prior to AECOM, Dan spent 26 years with Tishman Construction and held just about every position in the company.
Barrie Loberg: Co-Founder and CTO of Falkbuilt Ltd.
Barrie, an information systems expert, led the implementation of original and revolutionary technologies at Evans Consoles in Calgary, netting him Alberta Venture's Award for Most Enterprising Employee. Barrie co-founded DIRTT Environmental Solutions where he created ICE, the world's first digital platform that blends a video game experience with live data for accurate pricing, engineering and manufacturing as well as construction on the job site. In 2017, Fast Company magazine named him one of the Top 100 Most Creative Business People.
Steve Essig: Founder and CEO of American Interiors and Falkbuilt Ohio
Steve, an early investor in Falkbuilt, always has the goal of "exceeding customer expectations." This is not only rooted in his DNA as president and CEO of American Interiors but in each of the 125 American Interiors associates located across seven offices. The driving factors of their success include an outstanding customer base across the country, terrific people that make up AI, and their distinguished product partners; Falkbuilt, Knoll and Mecho Shade.
Ron Welch: Founder and CEO of Bauhaus and Falkbuilt by Bauhaus
Ron began his professional career with Knoll in 1982 and gained valuable experience in numerous positions; finishing his tenure as Director of Dealer Development. In 1994, he founded Bauhaus to bring quality furniture, excellent project management services and superior after-sales support to the Commercial, Federal Government, Education and Healthcare sectors. His impeccable business standards, commitment to unprecedented customer care, and supportive leadership has resulted in a $25M, full-workplace solutions provider that continues to grow and prosper.
Kim Augspurger: President and Owner of Saxton Inc. and Falkbuilt Iowa
Kim, an experienced leader, entrepreneur and business owner, is driven by her commitment to elevating the human experience by creating spaces where people thrive. She takes pride in "beginning with the future in mind." Kim's primary focus is to change the way people think about the built environment. She has led people and organizations in the commercial interior industry for more than 40 years, gaining experience and insight into how an organization's strategy, success, and future, are directly impacted by physical space.
David Longo: Founder, Chairman and CEO of CBI and Falkbuilt Carolinas
Under David's leadership, CBI has grown from a small startup in 1993 to a premier workplace solutions organization. An acclaimed Falkbult and Knoll distribution partner, CBI now has locations in North Carolina, South Carolina, Tennessee and Florida. CBI provides workplace strategy solutions to a variety of clients nationally and internationally.
Bassem Nassif, President and CEO, NMG Workspace Solutions and Falkbuilt Houston, Austin, San Antonio and Falkbuilt Middle East
In two decades of project management, engineering, and executive roles, Bassem has executed more than $2B in diversified design, construction and furniture projects around the world. He has a Masters' Degree in Structural Engineering and started his career at Walter P. Moore in Houston. In 2004, Bassem joined Texas Medical Center, the largest medical center in the world, as Project Manager and later spent six years as VP Planning and Development. In 2008, Bassem founded NMG Workspace Solutions and has grown it to be the leading total solutions company for Healthcare and Corporate sectors in the U.S. and the Middle East—one of Falkbuilt's primary target markets.
Christopher Yip: Partner and Managing Director at RET Ventures
Chris leads RET Ventures, an early-stage venture capital firm that was an early investor in Falkbuilt. RET's strategic partners and investors include major public and private owners, operators and developers of multifamily and single-family properties that, collectively, own/operate over 2 million units and ~$500B in assets. On behalf of RET, Chris sits on several other early-stage company boards. Prior to RET, Chris spent 12 years at global private equity firm, TPG, where he led growth investments in tech-enabled companies. He began his career as a consultant with McKinsey & Company.