Renovating Kansas City municipal offices
Blending style + security in a 1936 Art Deco building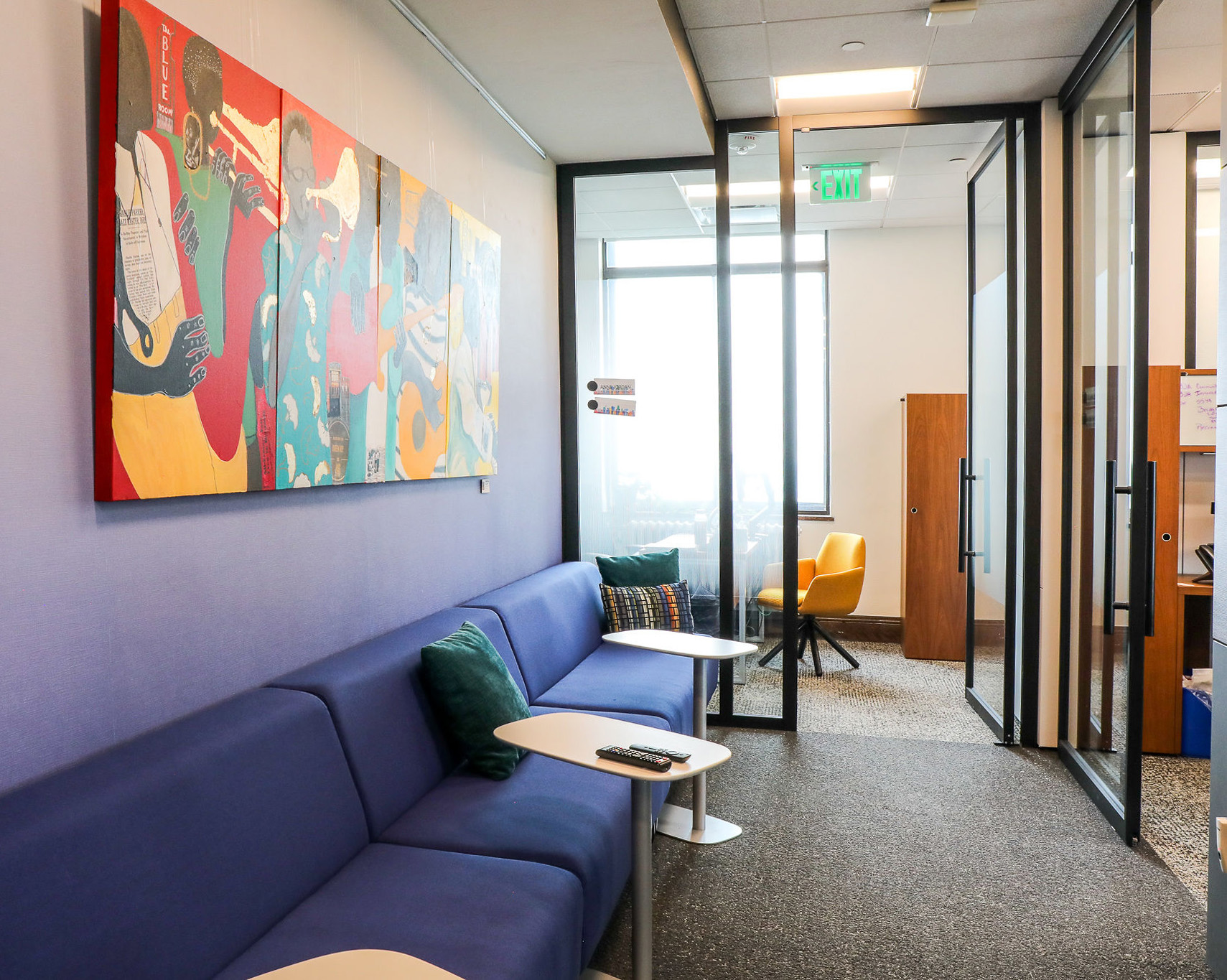 The City of Kansas City had a few special requirements when renovating some of the 29 floors in their gorgeous Art Deco building. Not only did they want the renovated space to work with the building's original materials, they needed a special security desk for the floor with the mayor and city manager's offices.
"We like to give respect to the building and the original materials—all the marble, bronze and flooring from 1936," says Jenny Harriman, Architect at the City of Kansas City. "We wanted to modernize the space and by doing the black and white, the black framing and hardware with the white walls, it gives us that, and then we warm it up with the wood furniture and continue to explore even more with colour, fabrics and art."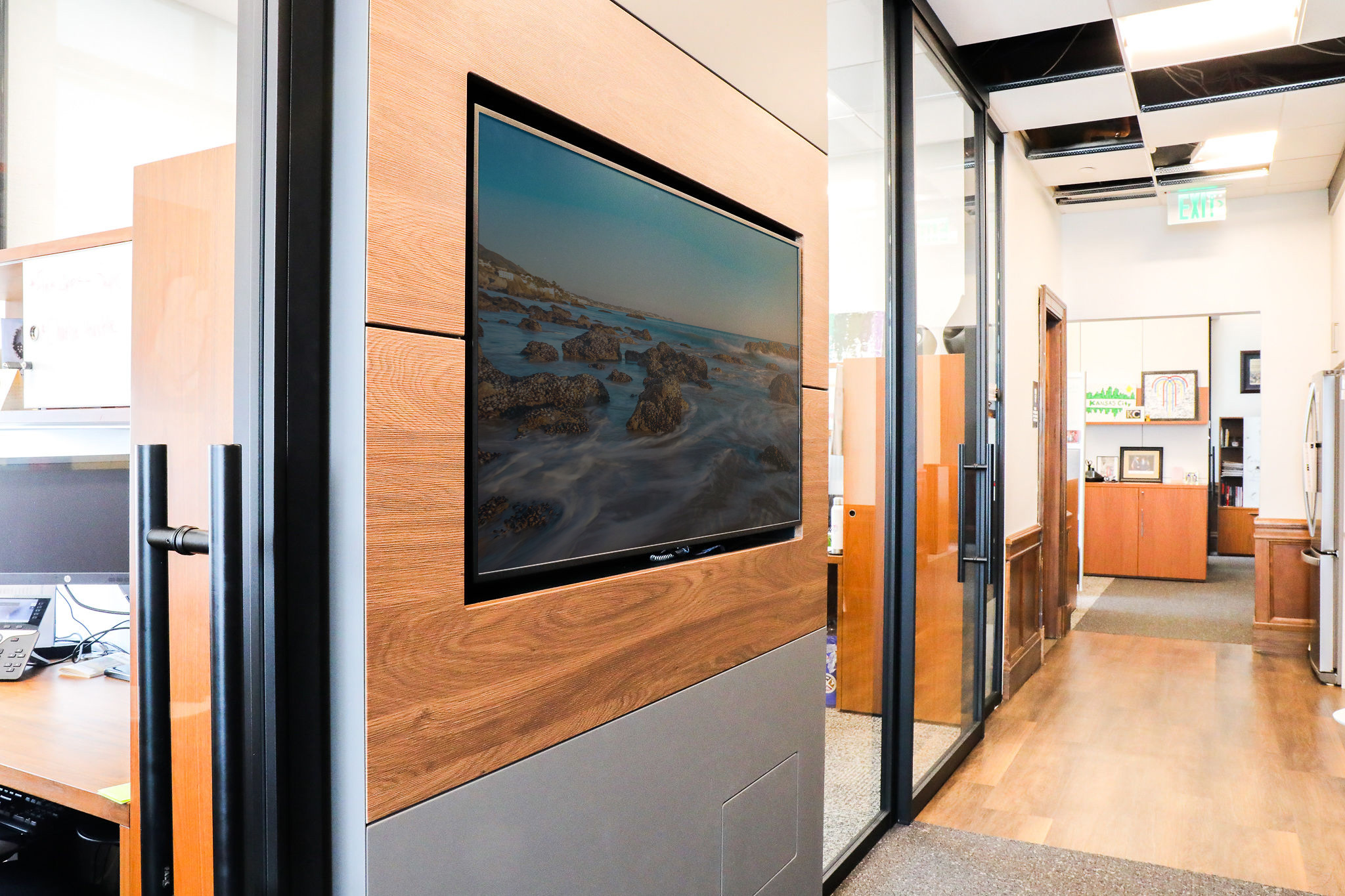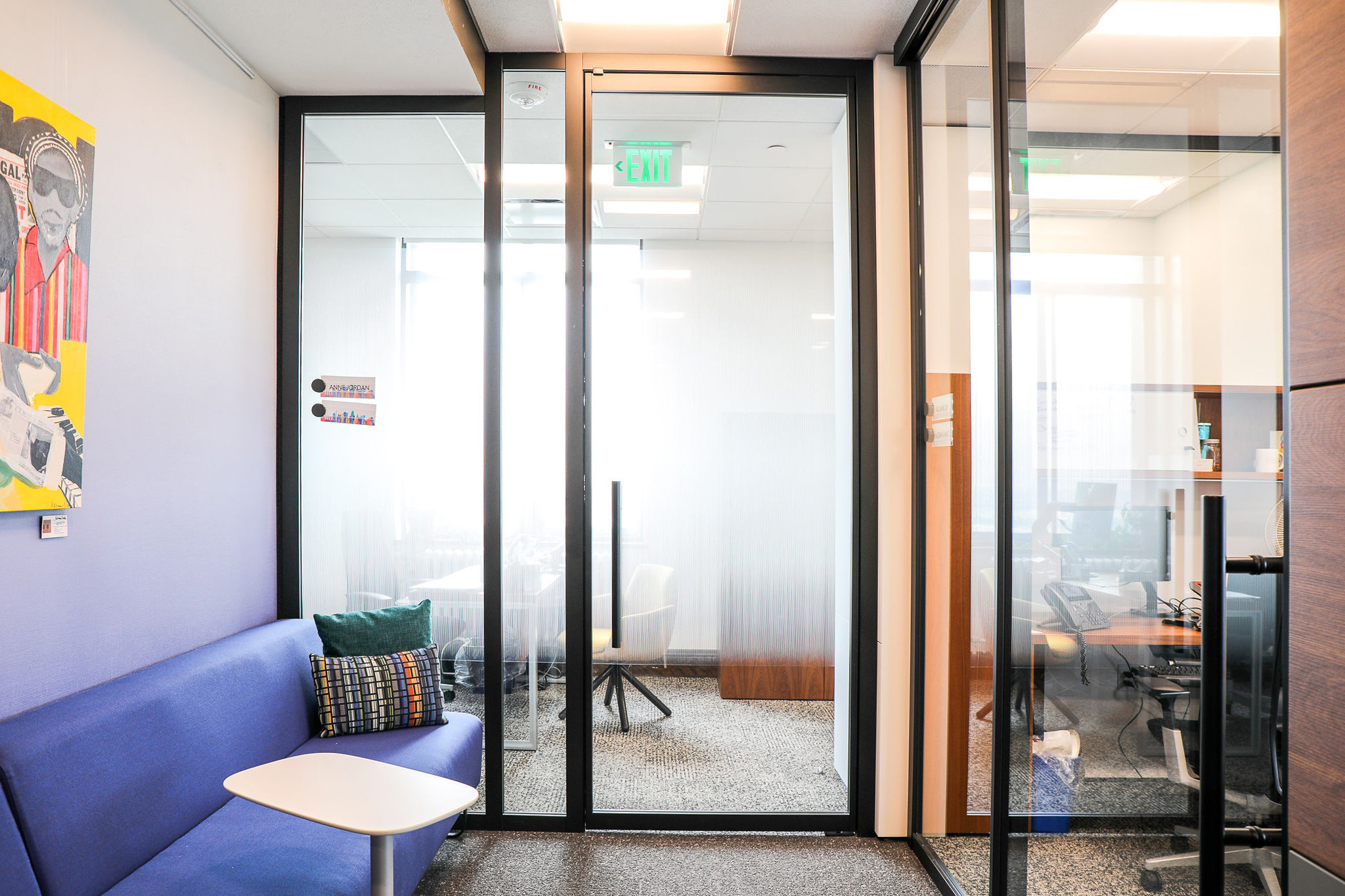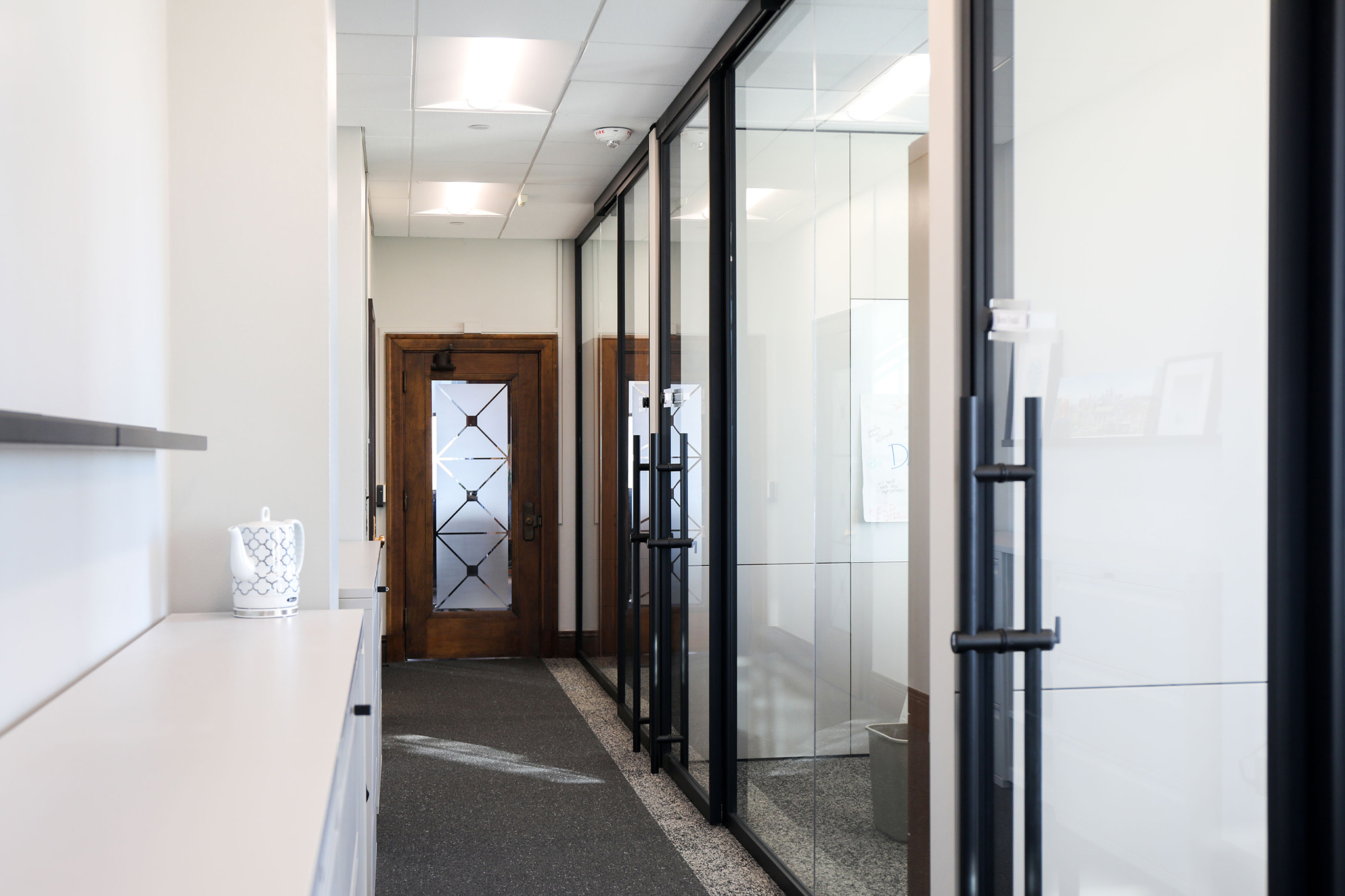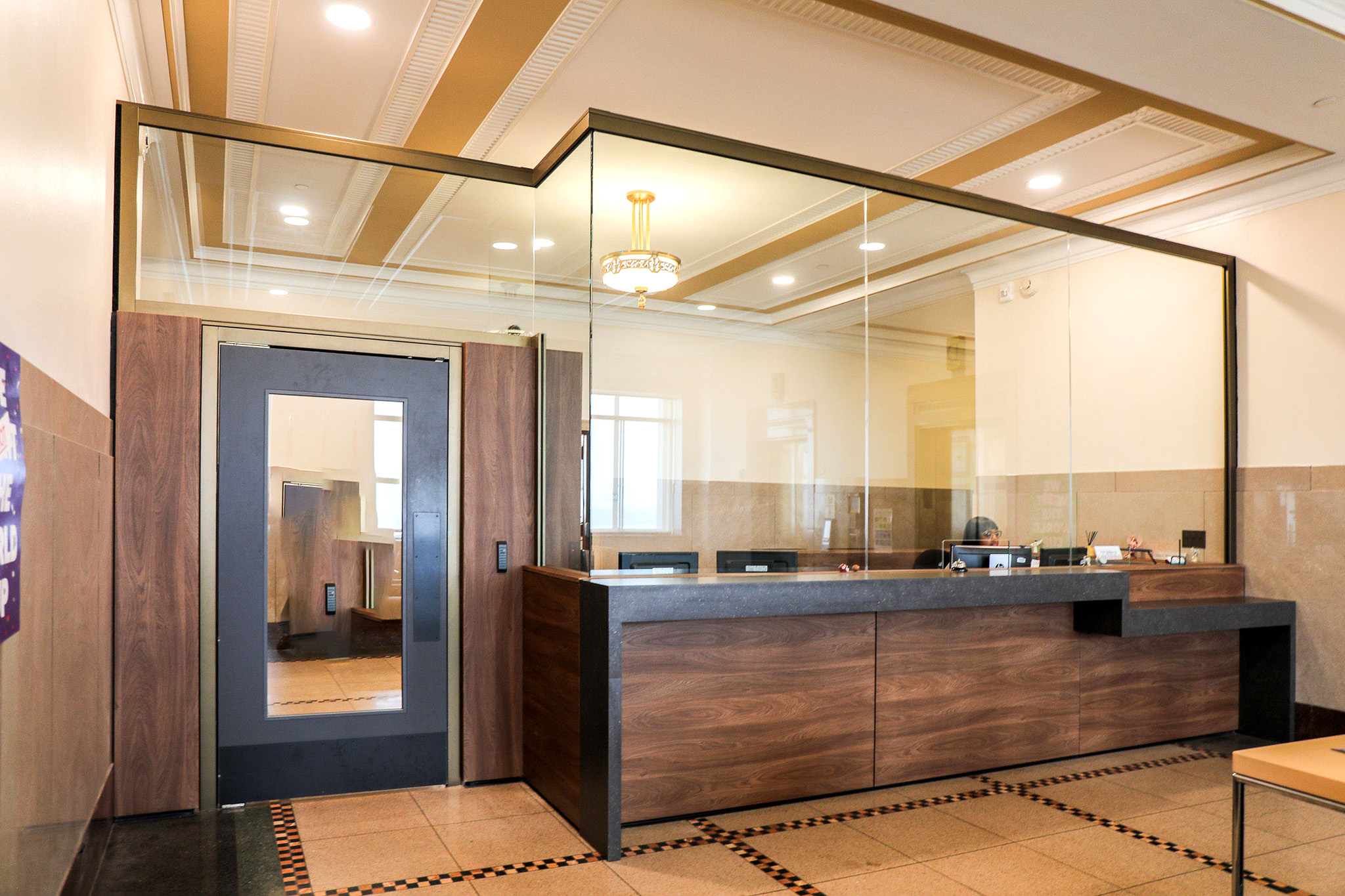 Working with Falkbuilt Kansas City Branch, Jenny and her team also created a special security desk with millwork and a sturdy glass barrier. "We love the look of the glass; we wanted it to be inviting yet obtrusive enough that people were not able to jump the counter." After installing the glass, the team decided to make it two feet higher to ensure no enterprising individual could ever climb over. The change was easy with Digital Component Construction.
Jenny also likes that there were no surprises along the way. "It's great that from the design stage we're able to locate all the outlets, work the switches and know how everything is going to be. When we do the TV walls it allows a very clean look, streamlined and clean," she says. "We like it a lot, much better than if it was built traditionally."