"The full Falk"
First United Bank cashes in on Digital Component Construction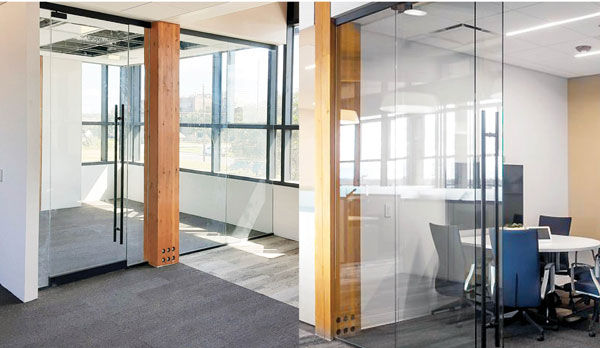 First United Bank, one of the biggest banking organizations in the southwestern U.S., wanted to enhance their work environment to attract and retain exemplary employees.
Falkbuilt by bauhaus, the North Dallas factory-direct Branch, was initially awarded the glass fronts for the bank's headquarters in Durant, Oklahoma and their stunning new mass-timber retail location in Sherman, Texas.
"Being involved early in the process allowed us to ensure base building conditions were optimal," says Sheila McCarter, principal of Falkbuilt by bauhaus. "We finished a week ahead of schedule which further proved the ease and speed of install."
First United Bank was so pleased with the glazing installation, they wanted to create "an office of the future" and signed on for Digital Component Construction for solid walls as well. "The bank wanted the full Falk!" Sheila says.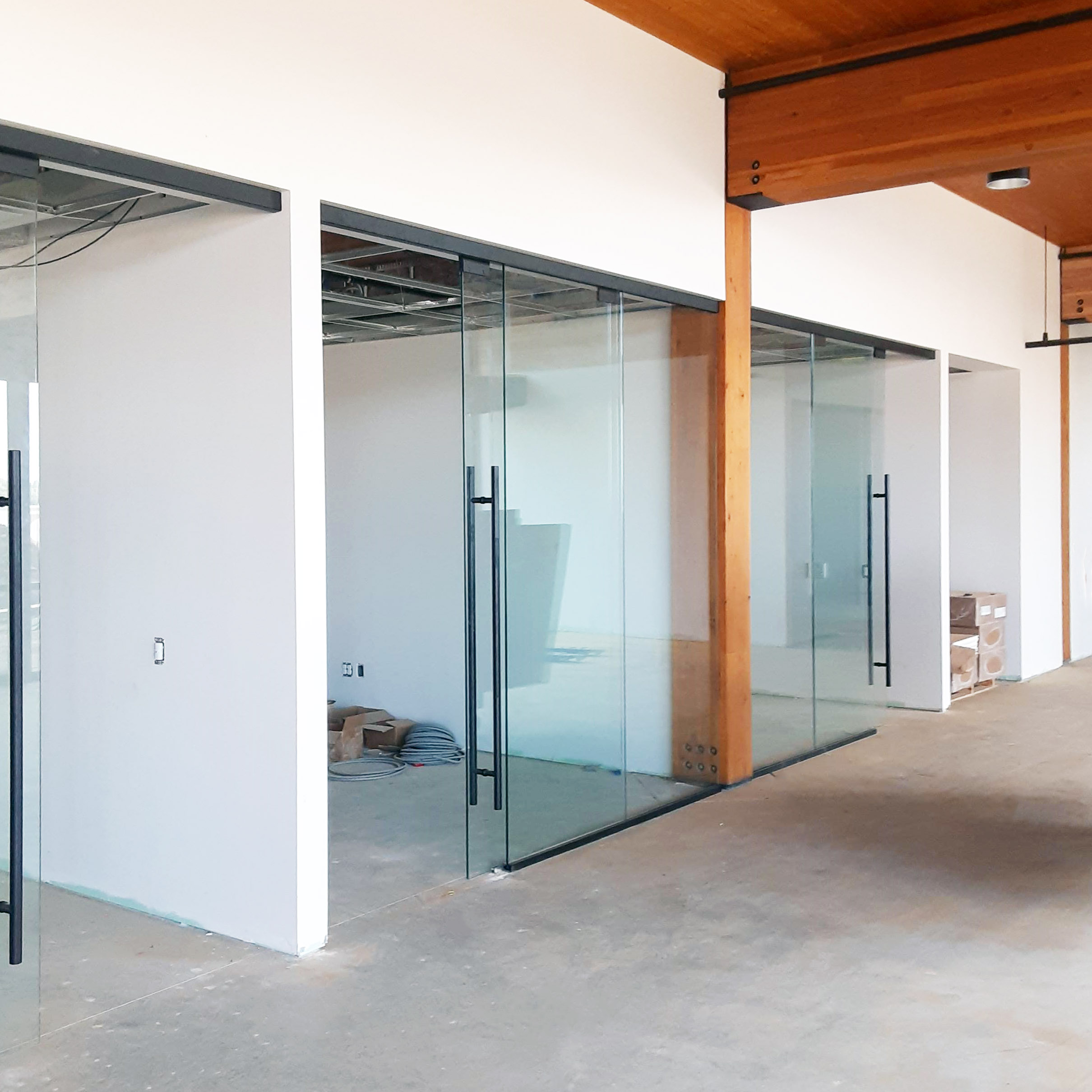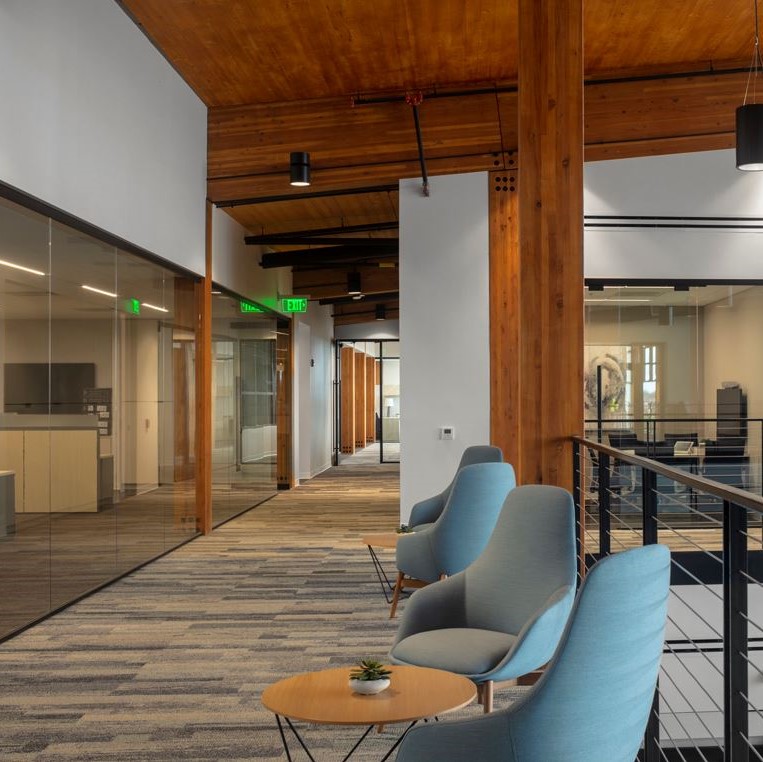 Working in tandem with the bank and factory, Falkbuilt by bauhaus created a mock up of the office. The mock up was such a success, it has become the bank's new standard."We are encouraged to see an established institution not only open to, but embracing change within the construction industry—a change that equates to superior quality, financial value, and speed of construction." says Sheila.
First United Bank has been so impressed, they are working with Falkbuilt by bauhaus to construct 20 new projects across Texas and Oklahoma. As First United Bank says: **"Falk is taking our bank into the next century."