6,800 sq ft in 6 days
Bringing a modern feel to historical building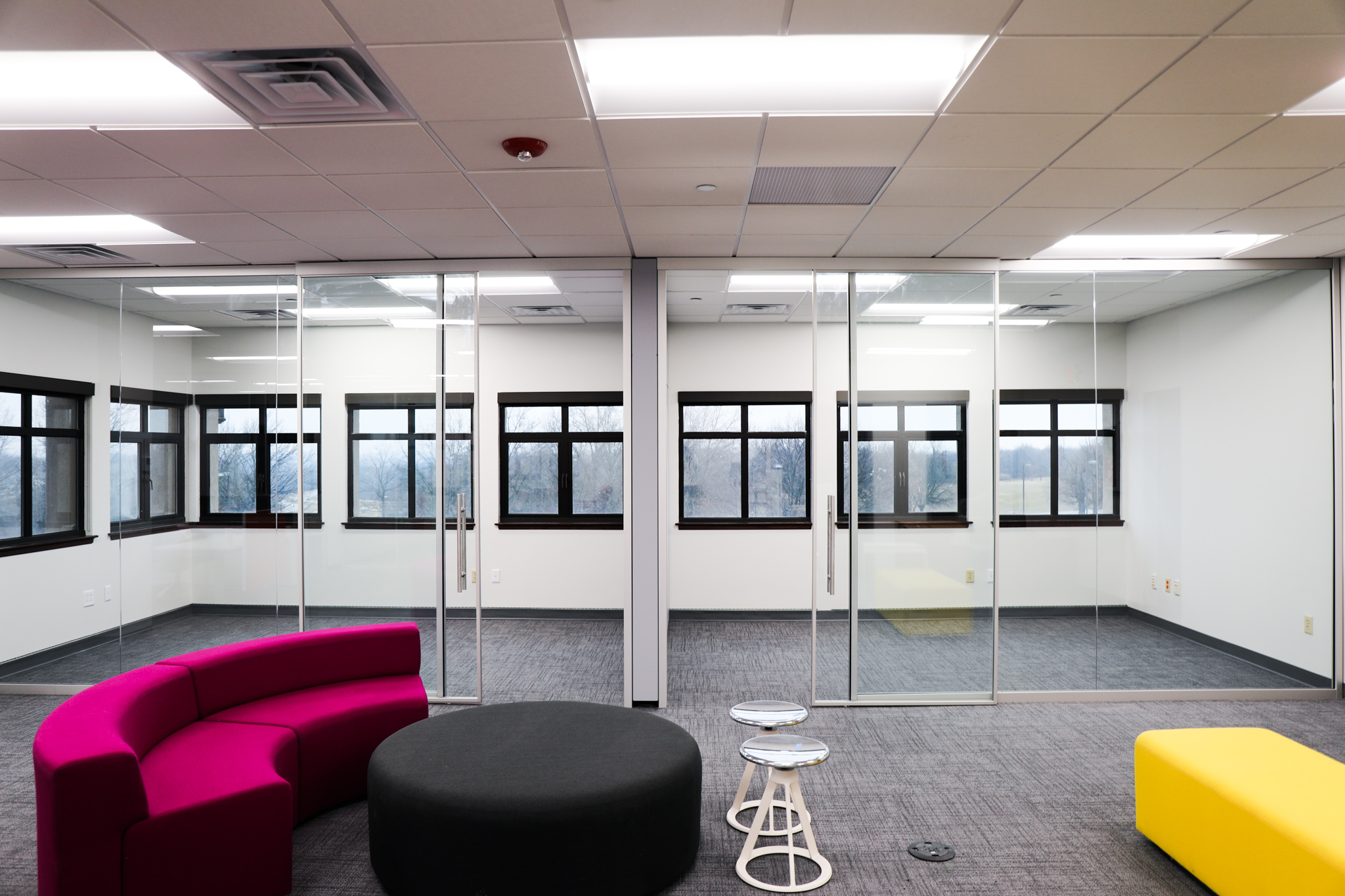 Unity Village, a 100-year old faith-based campus in Kansas City, worked with the local Falkbuilt factory-direct Branch and architects Gastinger & Walker to update a historical building.
The client needed fresh new offices and a beautiful training room that could play double duty as a conference room. They also needed integrated technology.
"When you walk into the space, you automatically see the blue wall," says designer Brittany Chastain with our Falkbuilt Kansas City Branch. "It's such a bright and cheery space, and it's really got a fresh and modern feel."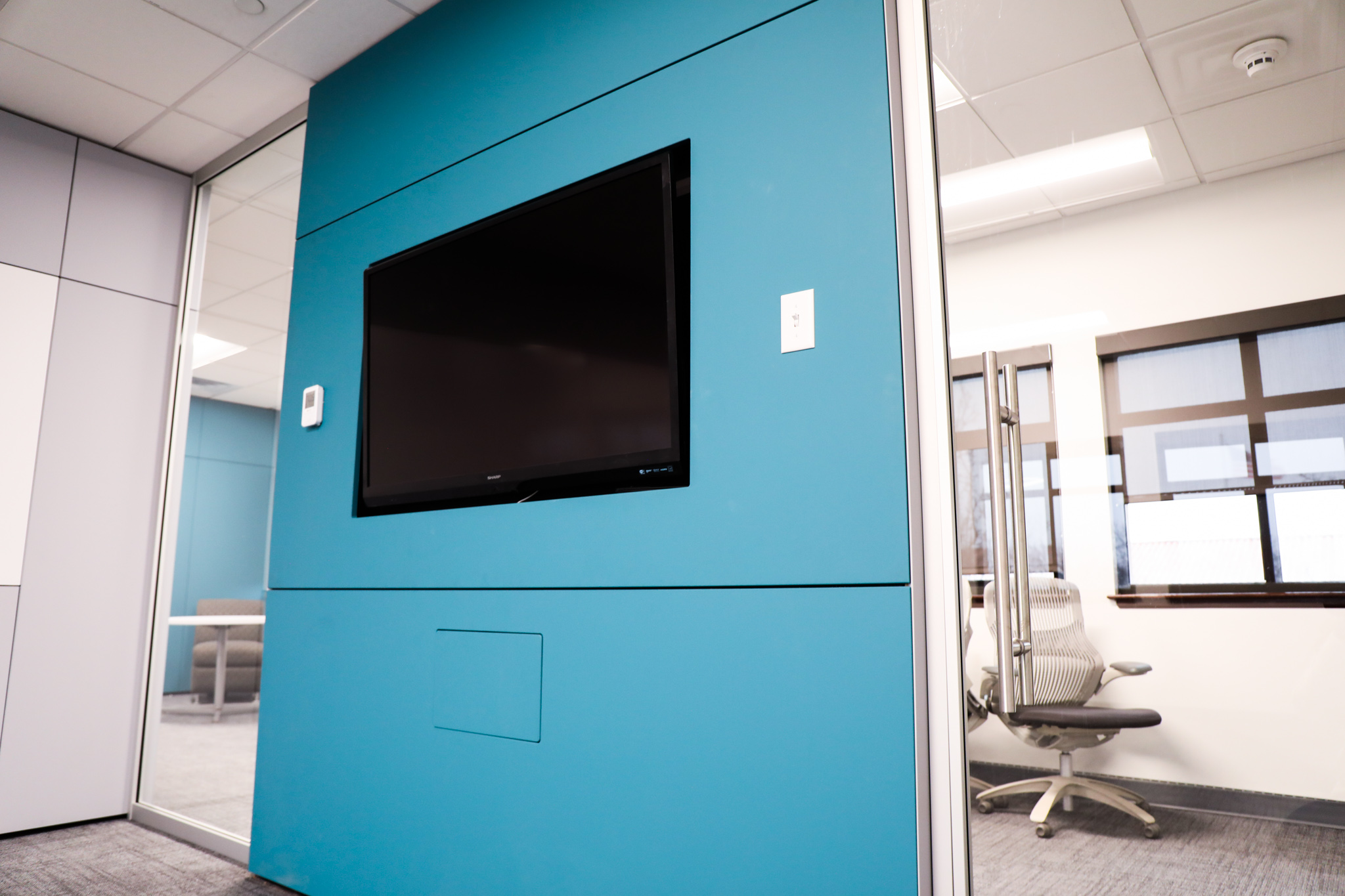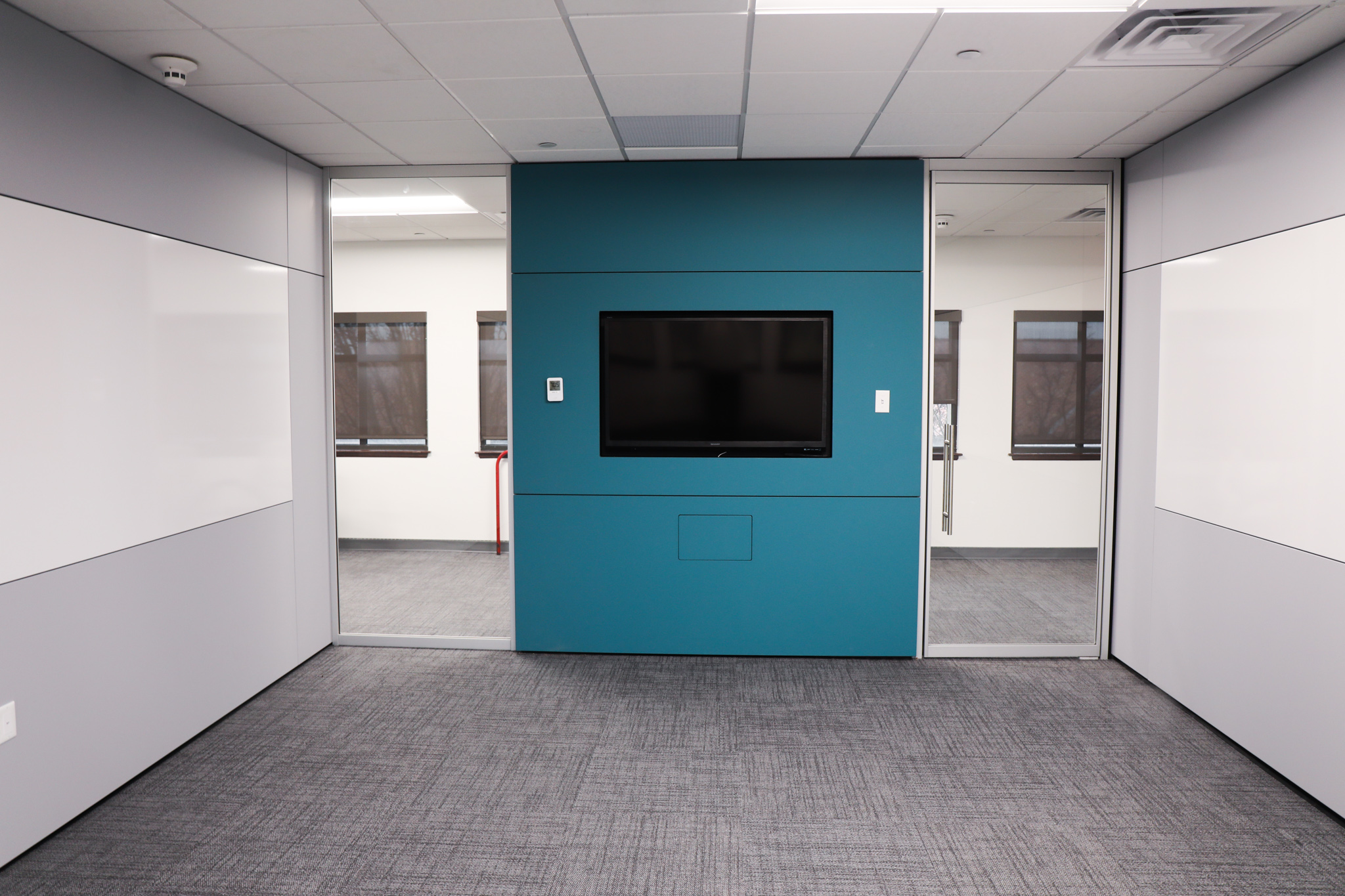 Two vibrant blue accent walls are hermetically sealed in a standard Falkskin finish (called Lake Louise). Elsewhere, walls are wrapped in neutral colors or WriteAway to provide lots of writeable surfaces. Plenty of glass means plenty of light pours through the space.
The entire third floor installation, 6,800 sq ft, was complete in six days. Now, that's historic. Next up, Brittany and the team are bringing Digital Component Construction to the second floor!