A "brilliant" + fast solution
18 healthcare spaces installed in 7 days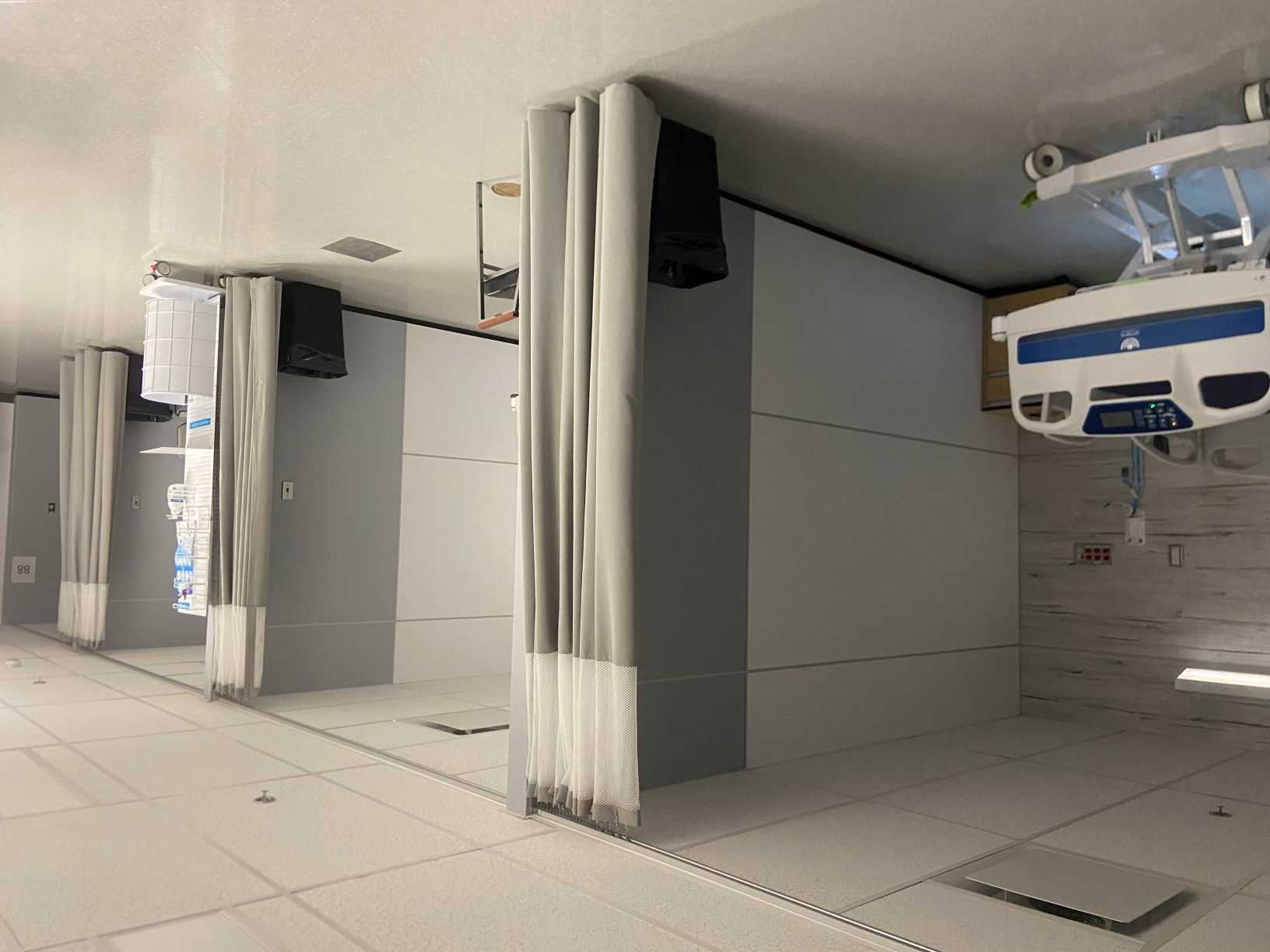 The clock was ticking. The client, a hospital just outside Montreal, needed 18 healthcare spaces and two washrooms installed quickly. The digital components arrived on a Monday and had to be fully functional and ready for patients seven days later.
While our project manager looked at his watch every now and then, the team at the Falkbuilt Greater Montreal Branch wasn't worried about the timeline. Speed is built right into Digital Component Construction starting with the design process and empowering Revit in the cloud straight through to fast, efficient and clean installs on the job site.
One truck pulled up at the hospital with skids of digital components—super studs, digital horizontals with pre-mounted electrical solutions, and cladding wrapped in durable Falkskin. With a little support from Falkbuilt HQ in Calgary, trades got to work unloading the skids and laying out materials.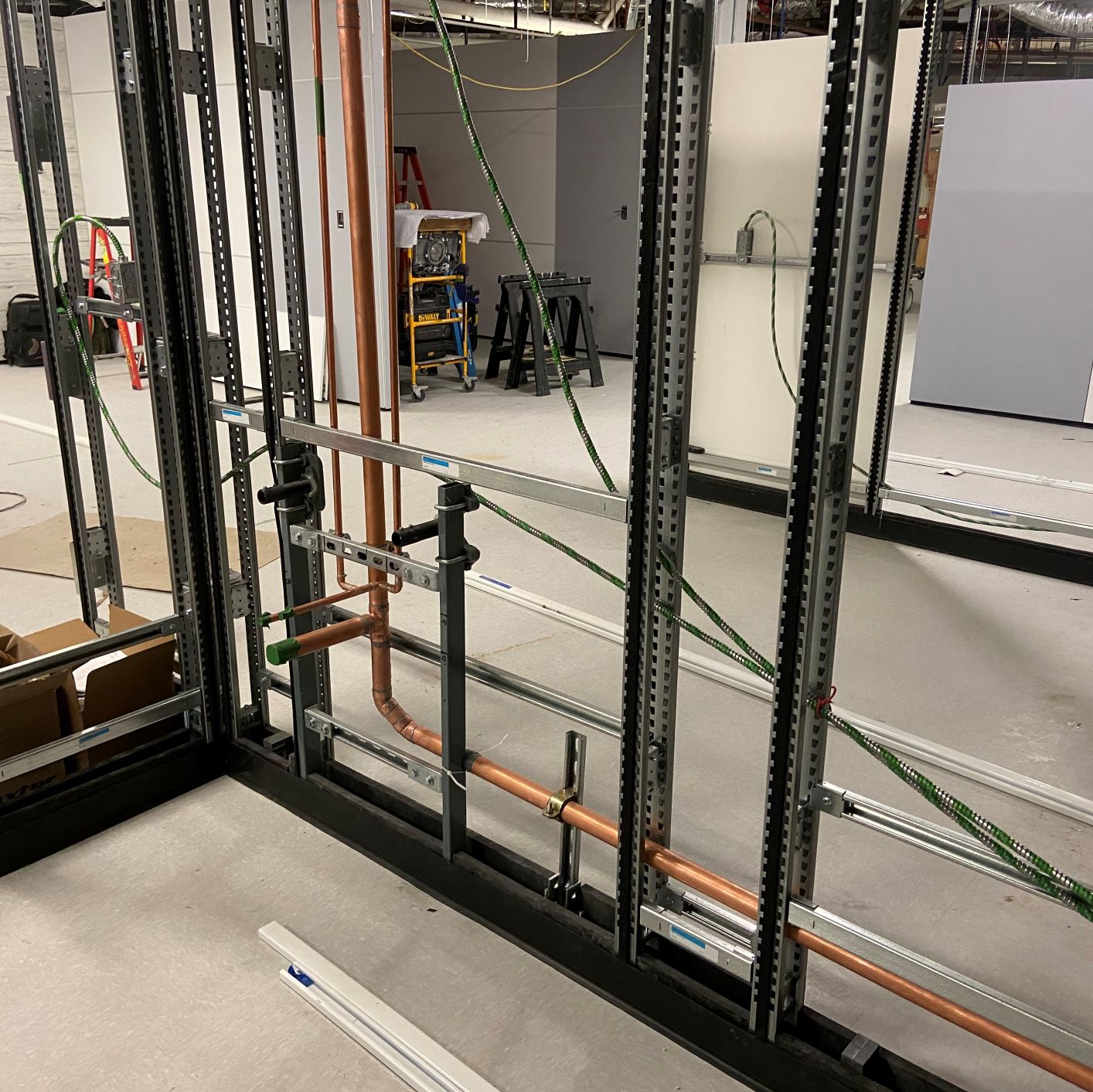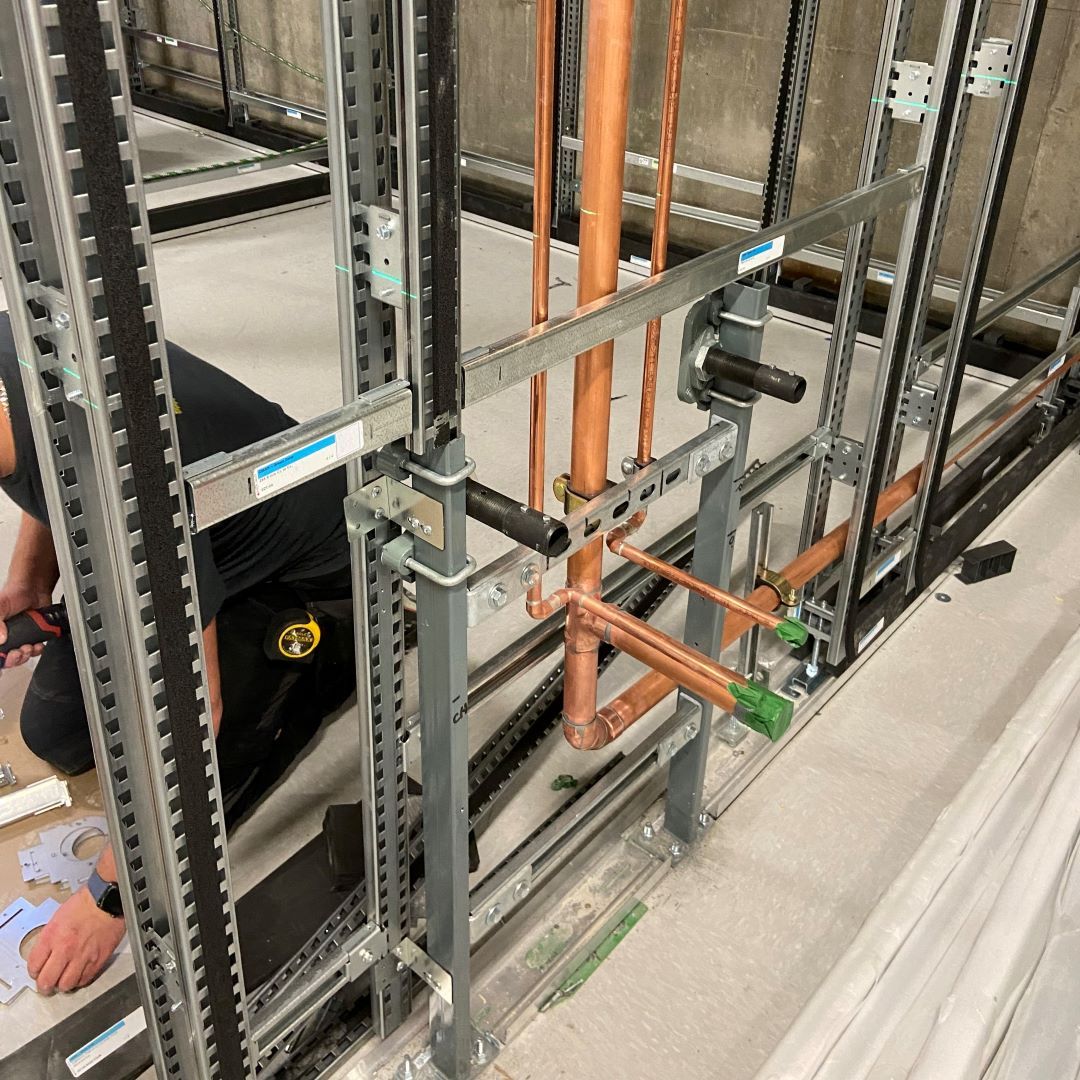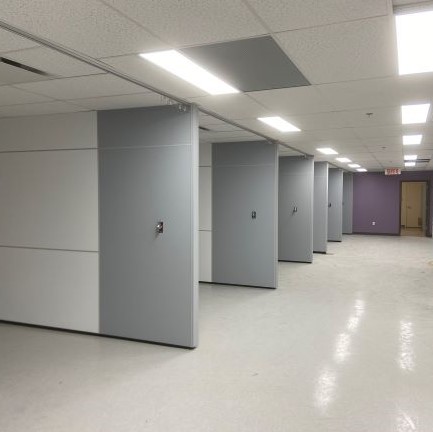 While it was their first time working with Falkbuilt, the trades picked up the process quickly because it's so similar to how they're used to working in conventional construction. "People kept saying it was faster, stronger, easier and very intuitive," says Martin Samson of Falkbuilt Greater Montreal. "The electrician and med gas tradesmen agreed our Falk super stud design was brilliant for the ease of running their pipes and electrical."
When all was said and done: "the client confessed they had never believed we'd have 18 patient care rooms installed in a single week," Martin says. Needless to say, the hospital is thrilled with their new space.