"A fun space to work"
Client saw their vision come to life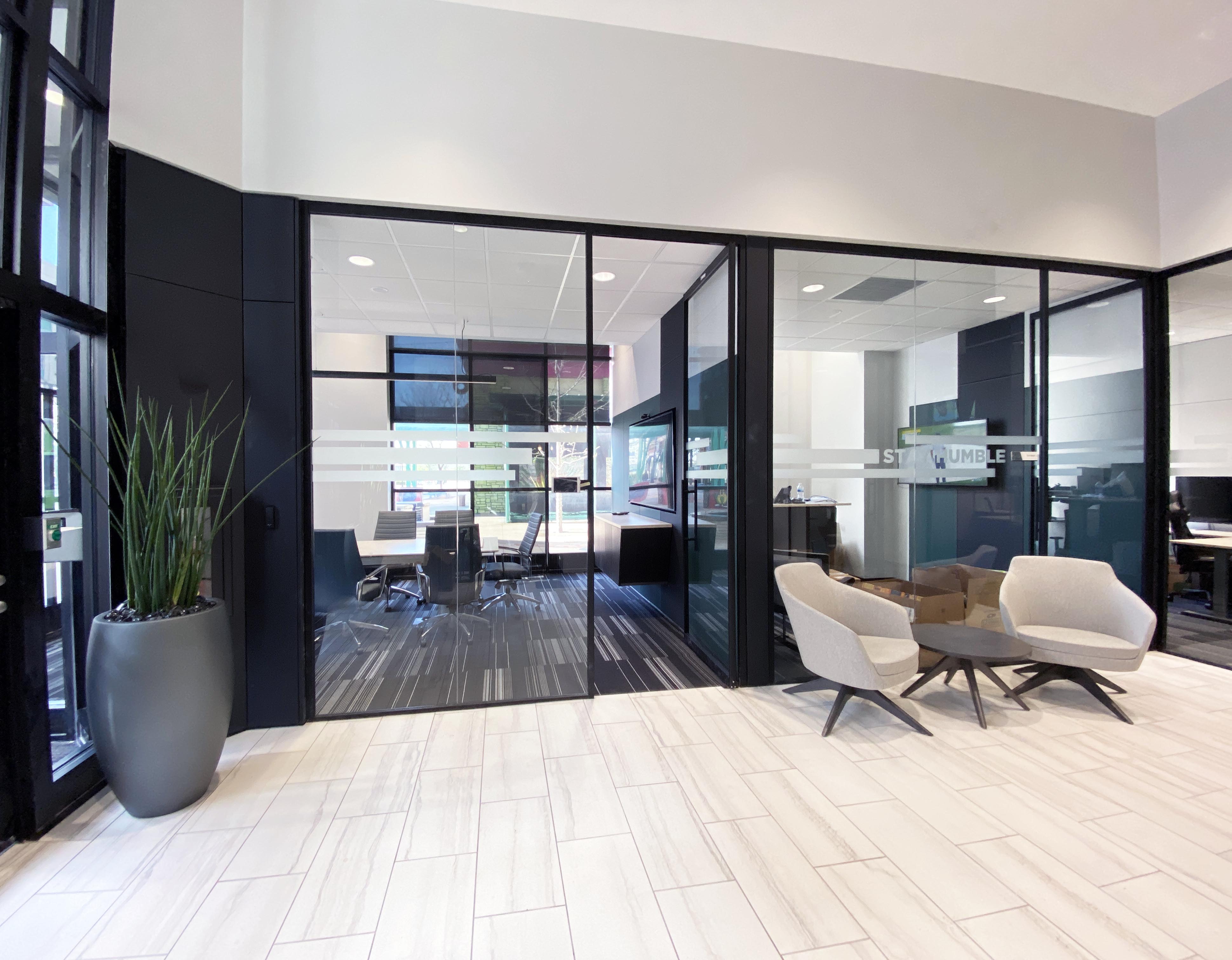 Top Flite Financial had a very distinct vision for their space in St. Louis. "They have a young workforce they want to retain and have an energetic environment that their employees want to come to every day," says Danielle Bach of our Falkbuilt St Louis Branch. "It really was an aesthetic driven decision for their employees to have a fun space to work."
To that end, Bach and fellow Falker Staci Piasecki worked closely with the client and the architect to brainstorm what the space could be. "It was a very collaborative project," Danielle says. "The architect was willing to let us throw out some design ideas to tailor the aesthetic specific to the client."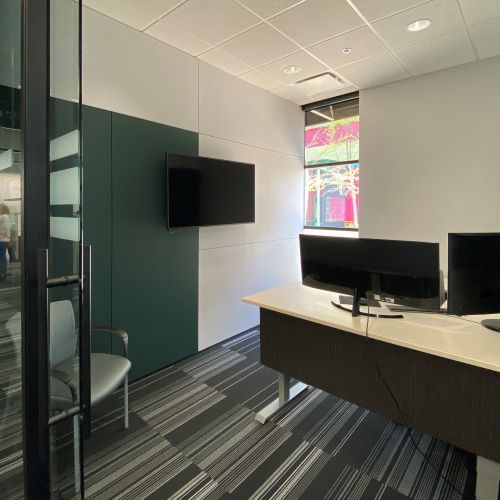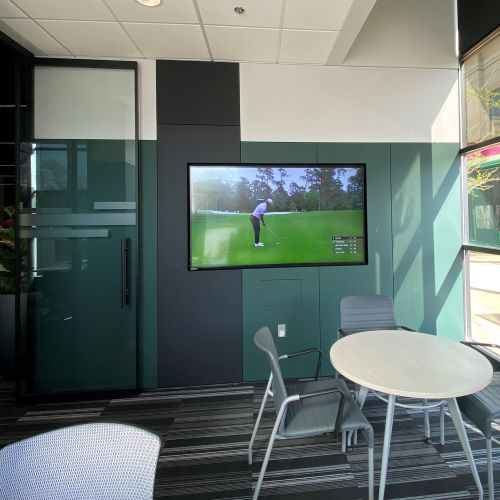 One of those ideas became a wall with integrated technology, green cladding to reflect the corporate branding and grey cladding with a texture reminiscent of a golf ball as a nod to the putting greens scattered throughout the space. "Golf is part of their logo and corporate culture," says Staci. "The design would have been very difficult to build out of drywall and meet the client's intent. The final outcome was exactly what they were looking for."
Danielle and Staci are taking other clients through the space this week to try a few putts and show off the endless possibilities with Digital Component Construction.