Enjoying the view
The lake is nice too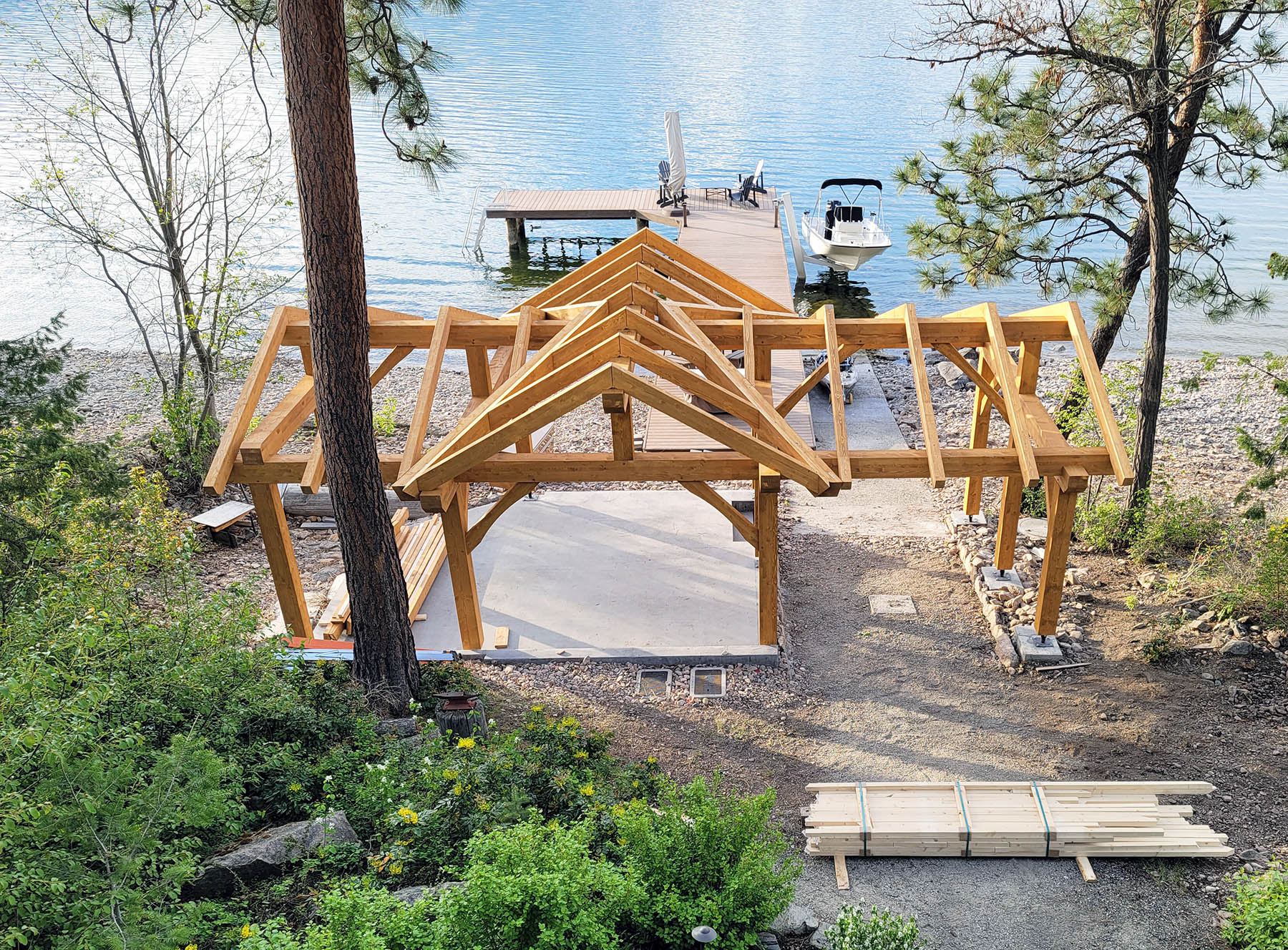 Rich Frontain wanted an open structure lakeside with "big, gorgeous beams," space for his kayak and canoe and room to sit and enjoy the view of Lake Okanagan. He got all that as well as a front row seat to the power of Digital Component Construction when a couple of Falkers, Chris and Gerd, arrived to build his boathouse.
While Falkbuilt doesn't generally build boathouses, we do take every opportunity to show how we're digitizing construction. In this case, the structure was designed and engineered in Calgary and the 3D models sent to Europe where the timbers were precision machined with digitally driven joinery for any configuration.
The beams were then shipped to Canada and before you know it a flatbed trailer pulled up at Rich's house on the lake. "It all arrived on a Sunday afternoon," he says. "They had it up in no time flat." By Tuesday the Falkers were back on the road and Rich and his family were enjoying their new boathouse.
"Every stick of wood that came off the trailer was pre-cut and numbered. They literally worked for two days and never pulled out a saw. Everything just had its place and were numbered sequentially," he says. "It's incredible the way it goes together, all the huge beams and compound miter joints. There is one place where five beams come together. And there is not a screw in this thing. It's all put together with wood and dowels."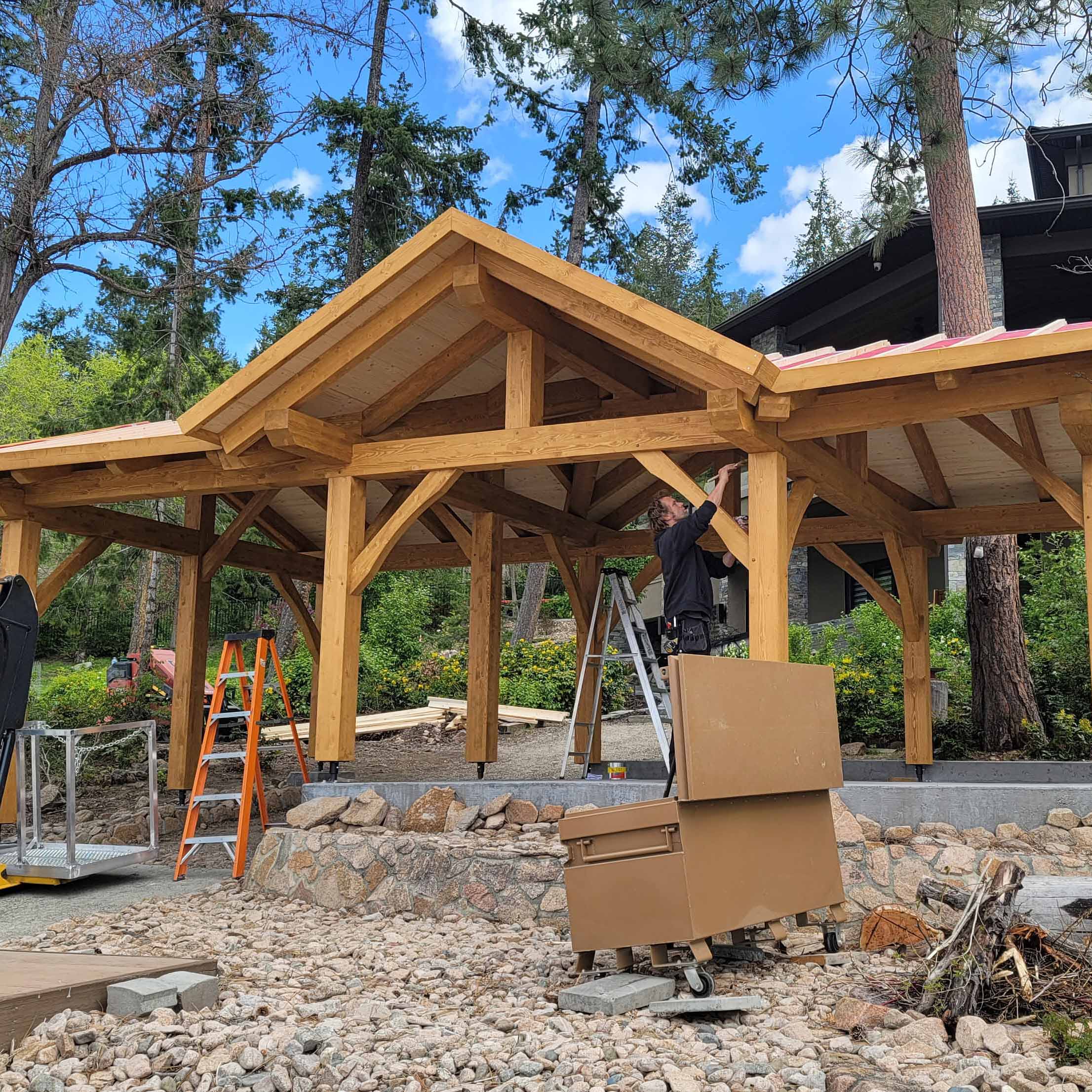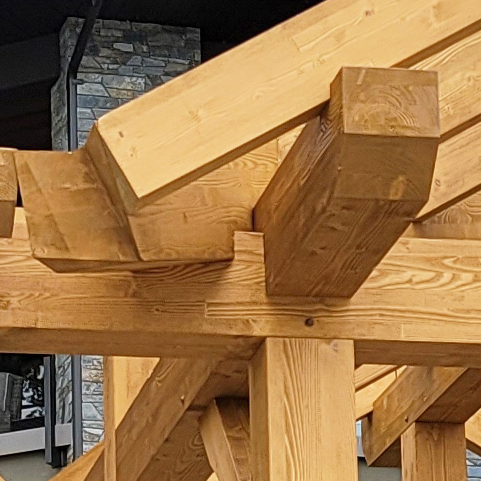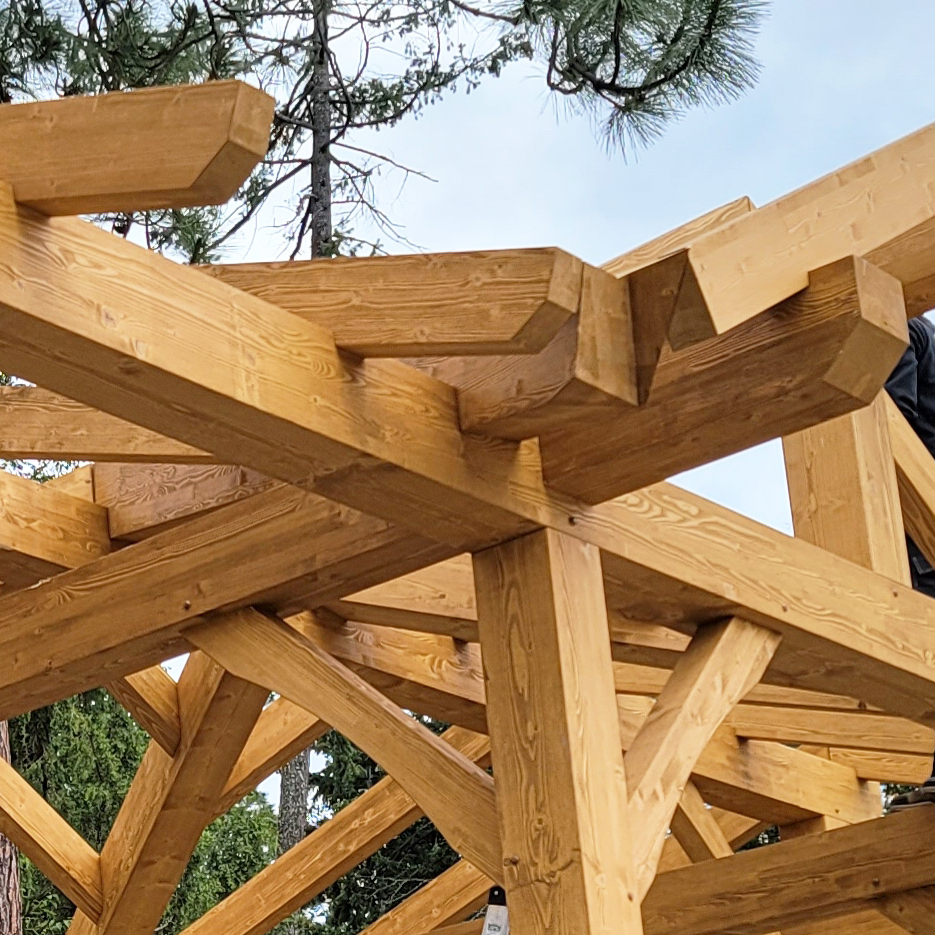 Rich, a homebuilder, is convinced digitizing timber and other components is the future of construction "At the end of the day it has to be how things are done in the future because it's all about trades. It's getting harder to find trades, especially skilled trades. The other thing is conventional construction is too expensive and it's taking too long to build."
Digital Component Construction is a huge leap for an industry that hasn't seen too many advancements in the last century or so. "It was such a remarkable experience to see how well engineered, designed and built this thing was and how it went together exactly as planned. There was not a flaw in anything that happened. It was perfect. I would expect that something wouldn't go right but it was 100 per cent."
Rich's only complaint is the boathouse went up too fast for his pals to watch. "Friends came down in the morning and then came down in the afternoon and it was already built."