"A good fit"
General contractors love their new space in Kansas City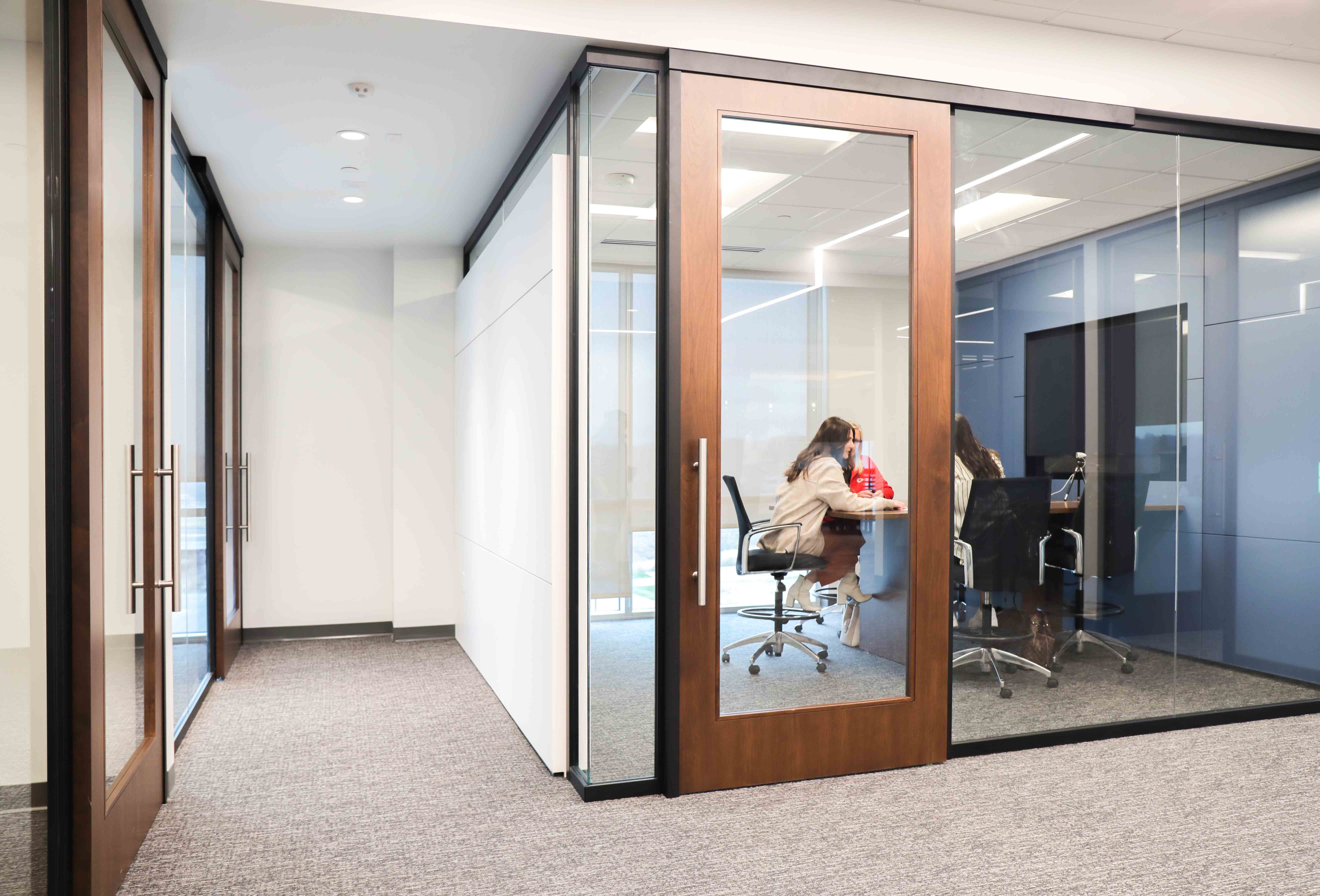 Brinkmann Constructors was moving and looking for a beautiful new interior with great acoustic performance, slick looking media walls plus finishes on the doors that matched the veneer of their furniture. They got all that, along with excellent end-to-end service from the Falkbuilt Kansas City Branch.
"We liked the construction and we liked the sound attenuation. It was a good fit for our office with both aesthetics and physical construction properties," says Mike Uhrig, Brinkmann's project director in Kansas City. "They did a great job for us. They were responsive to what we were trying to accomplish and gave us great solutions. And it was all installed exceptionally well in a short time frame."
Vicki Allenbrand, of Falkbuilt Kansas City,is also pleased with how the project turned out, with its glass fronts, solid doors with glass inserts, meeting rooms of millwork and media walls. "We had several meetings with the client and we'd go through renderings and make live changes. We were able to get them exactly what they needed." The finished project is a beautiful space and Vicki "was thrilled" to be a part of it.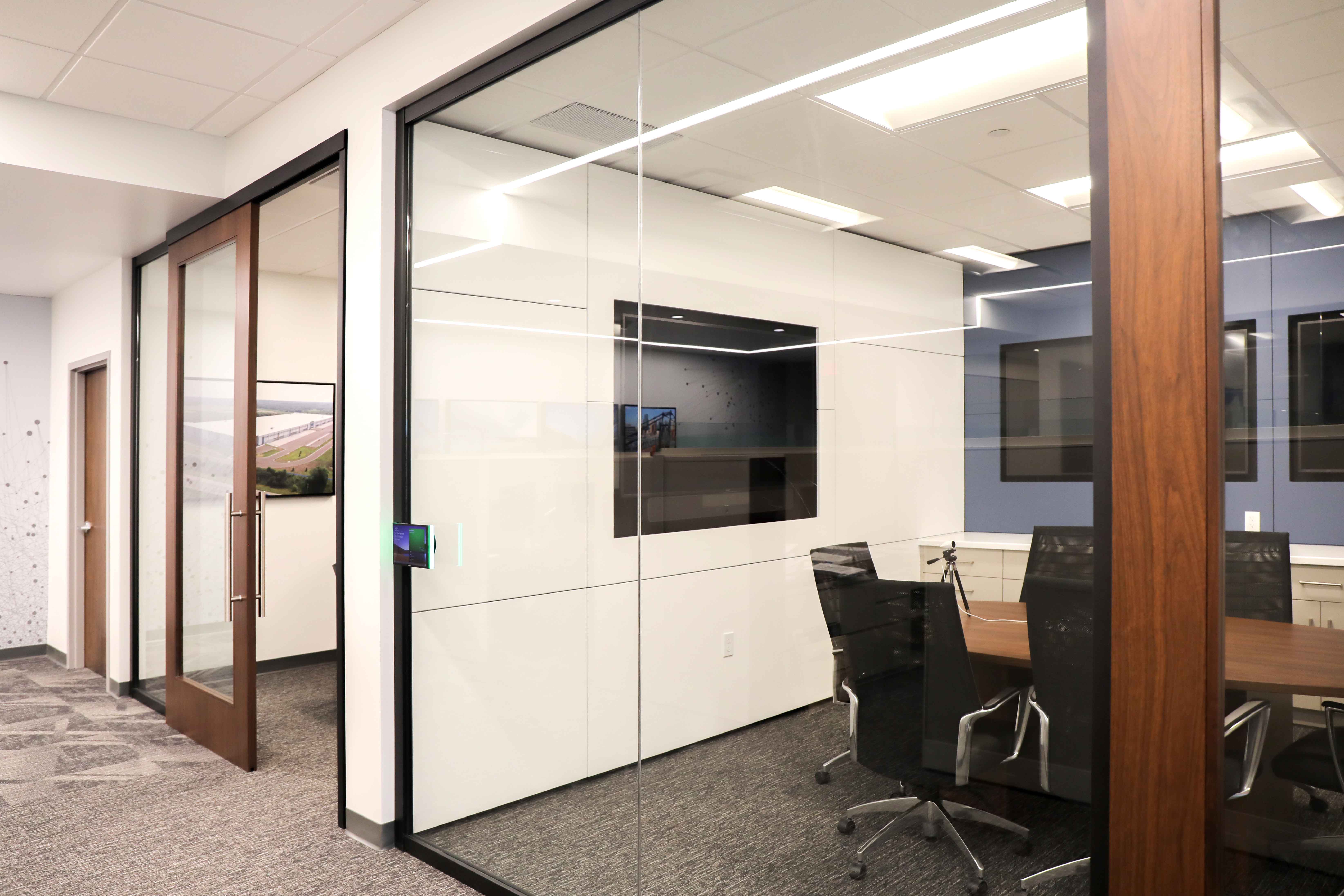 "We did some preliminary submittals ahead of time so they could go ahead and get everything started," Vicki says. "Early on, we started going to their construction meetings to work with all the other trades onsite. We waited our turn, but we were in there with them the whole time."
Brinkmann, who was both the client and the general contractor on the project, "really liked" working with Digital Component Construction. "We've had a lot of complements from people who have walked through the office on the aesthetics. It looks very good. And we've got some good feedback from our employees about how the overall product was installed. The kicker is, they're all in construction and they're a picky group. But they really liked it."