Baffin + Fundy
New Falkskin colors schooled by nature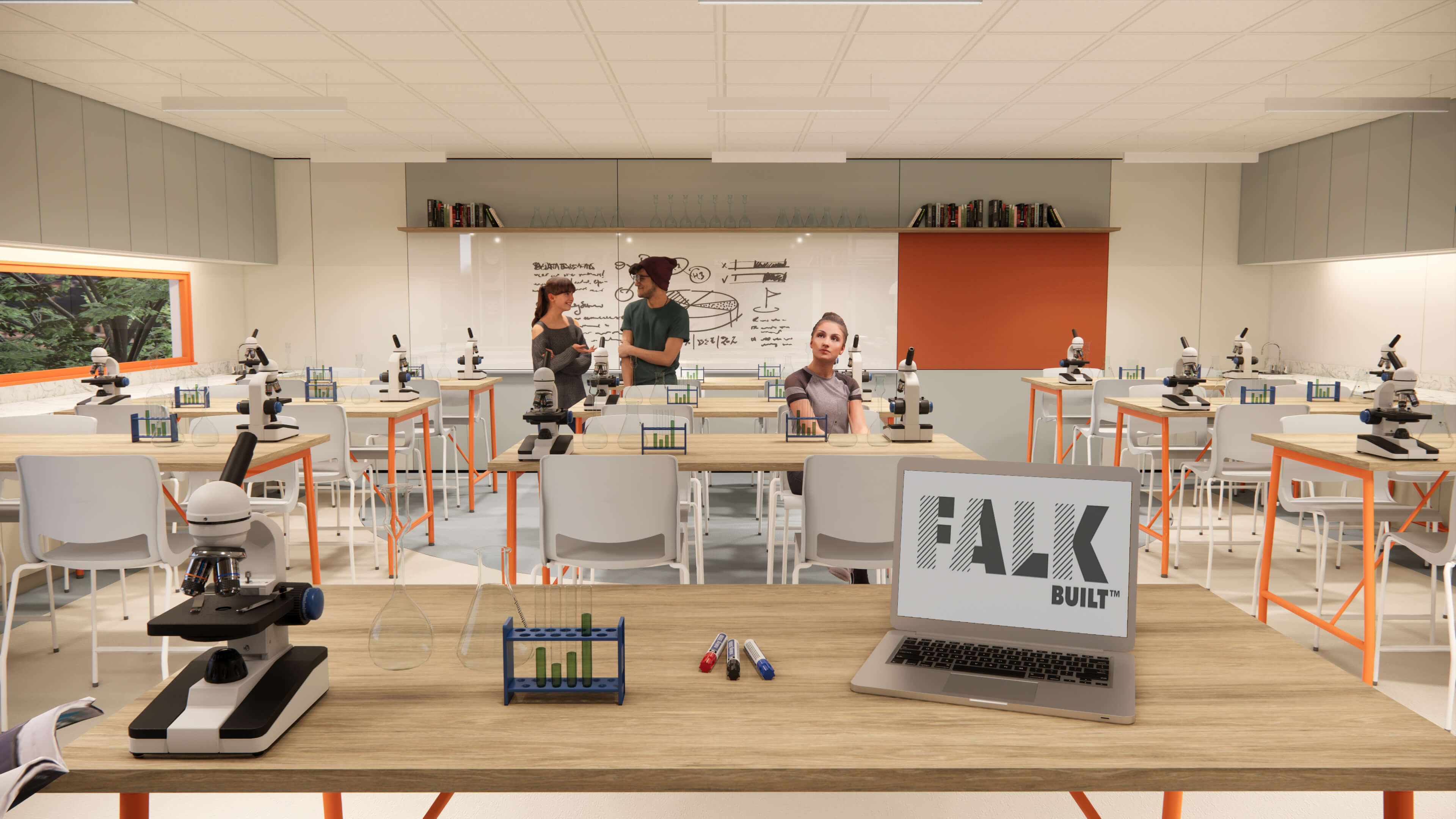 Baffin is named for the huge, rugged island in Canada's eastern Arctic. And just like the vast snow-covered landscape, the closer you look at the new Baffin Falkskin, the more there is to see.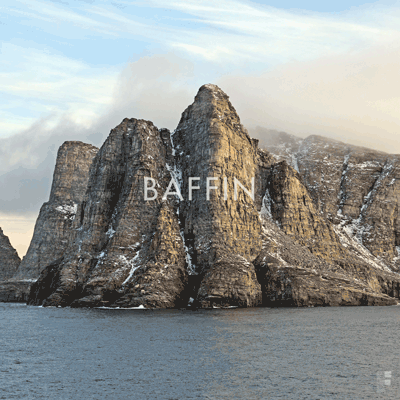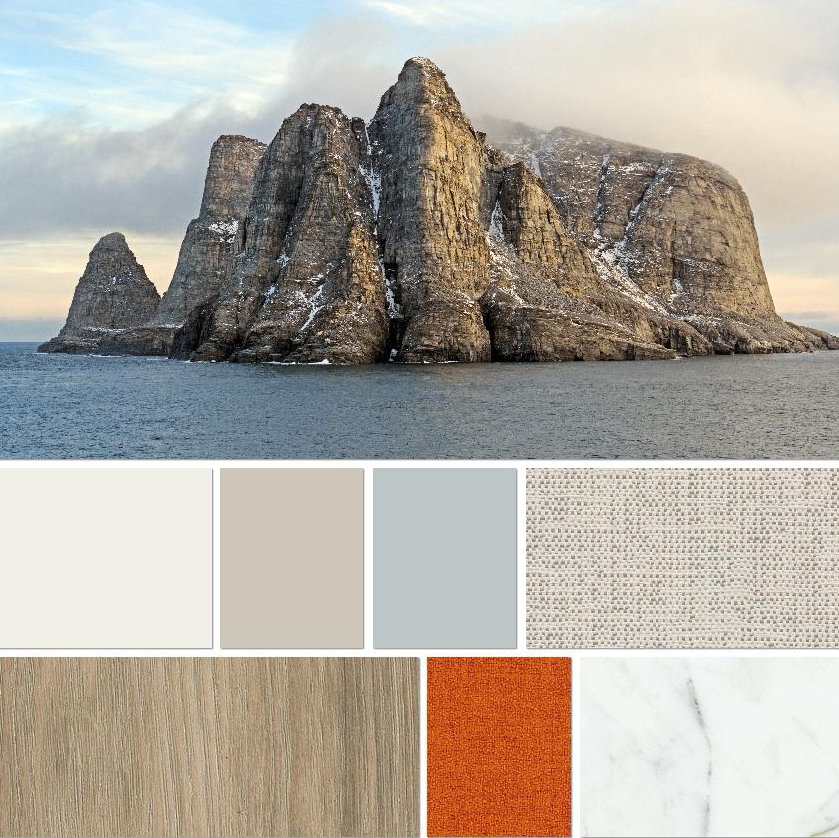 "Baffin is a soft creamy white, the perfect base for a variety of palettes, bringing warmth to any space," says Falkbuilt designer Maeve Hegarty. "It is the ideal canvas to coordinate other finishes with, allowing you to express your own style. It removes the stark feeling of typical commercial spaces."
Baffin, the fifth largest island in the world, is home to people with enormous spirit, creativity and resilience. You will find the same characteristics in the color that borrows the island's name.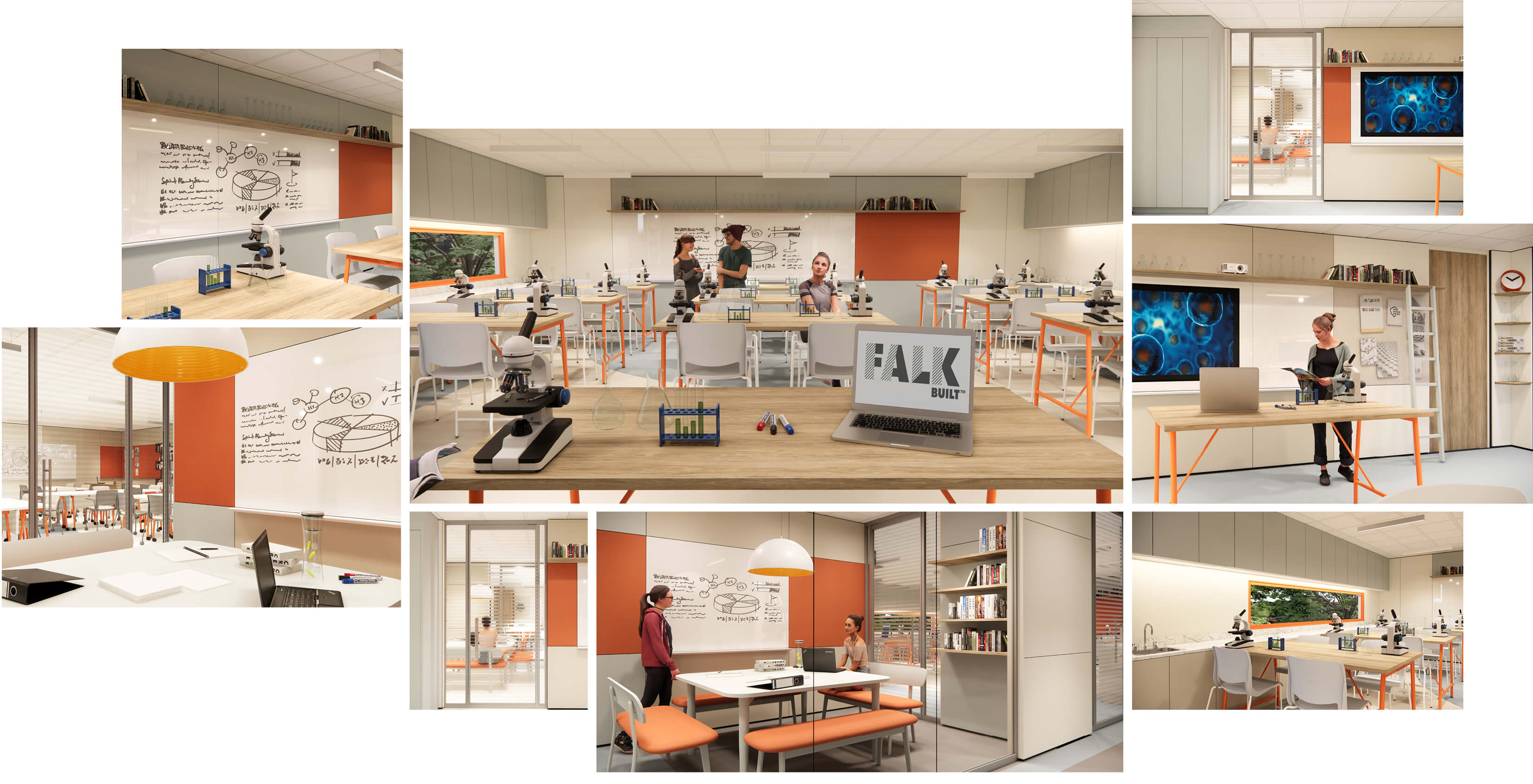 Students in Geography class learn the Bay of Fundy has the largest tides in the world. Every day, about 160 billion tons of water move in and out of the bay in eastern Canada, causing tides as high 53.6 feet. When the tide is out people walk the shores marveling at the sand beneath them, the cliffs above them and the lunar pull of the water.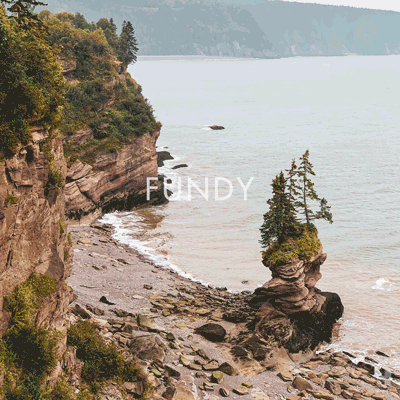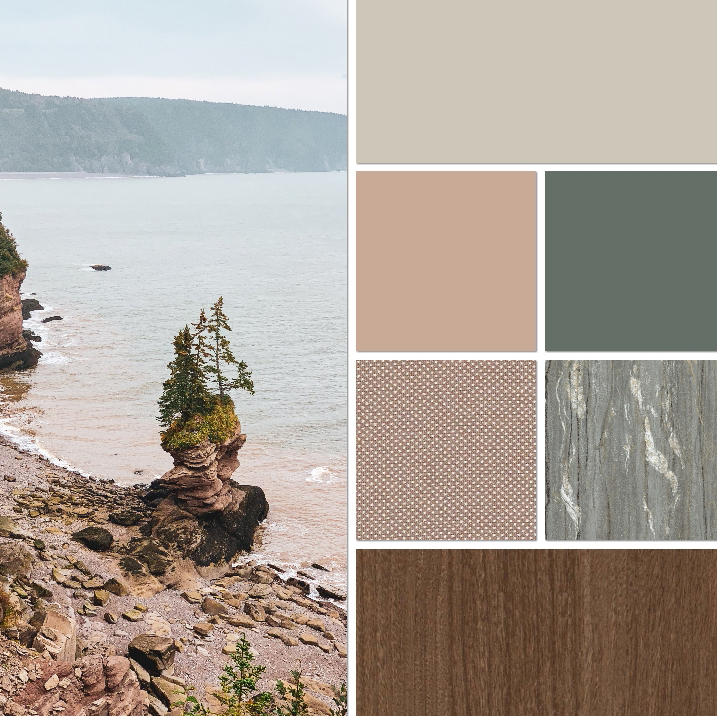 The Falkskin named for this famous bay reflects the natural wonder of the place. "Another great base offering, an earthy tone, Fundy has a balance and warmth that exudes comfort," says Hegarty. "It is elegant and versatile as a backdrop color or as a feature. "
Falkskin is as dependable as the tides that come and go every day. Like all Falkskin colors, the 2021 colors are beautiful, easily cleaned and durable.