Bring more flexibility + texture into the office
Aesthetically pleasing, COVID-proofed space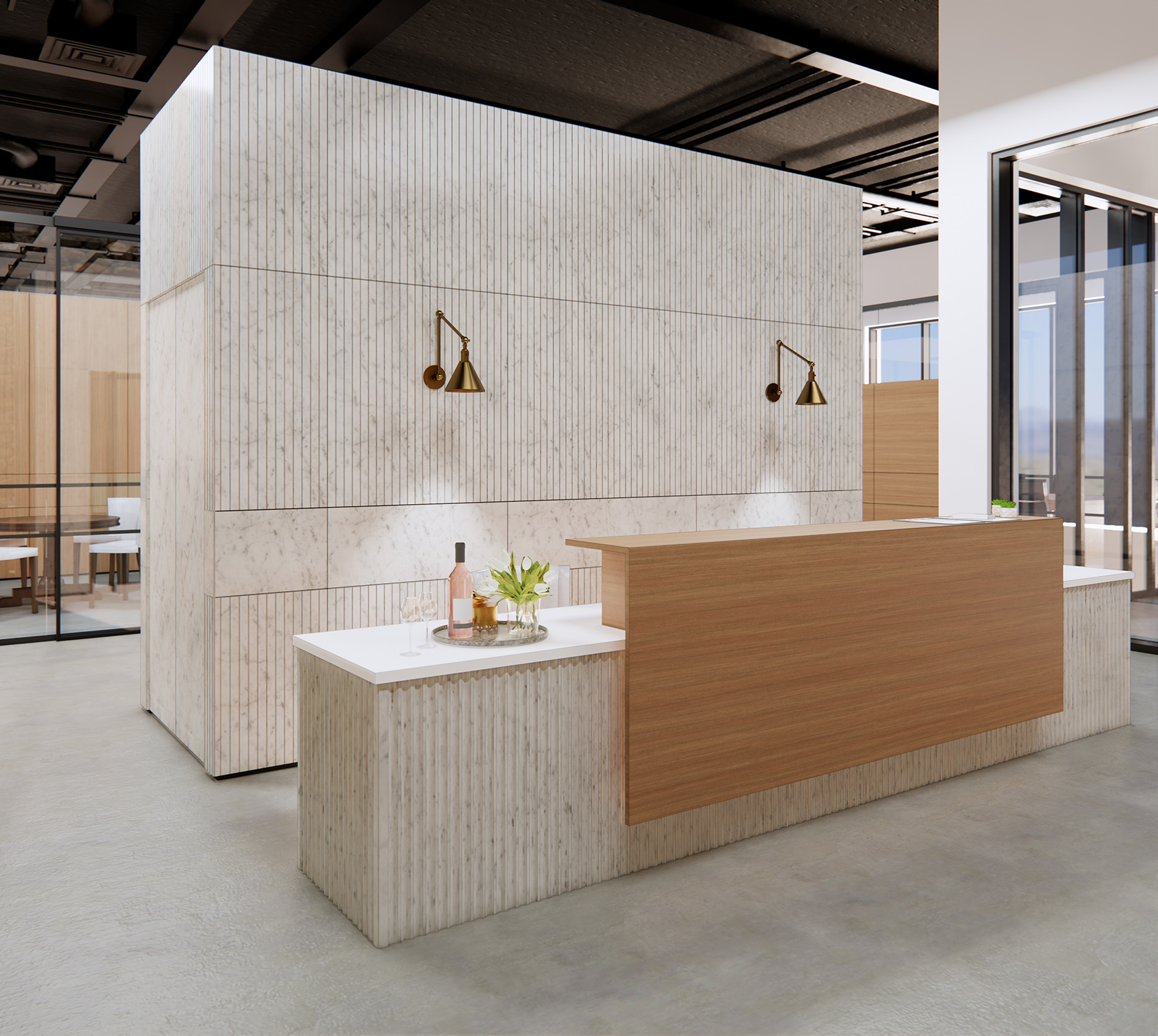 As we all get back to work, we know the office is going to look a little different. For one thing, you may have glass partitions between you and your colleagues. But you don't have to give up the flexibility of a standing desk while being protected from COVID-19. This innovative Falkicle solution lets you sit, stand even sneeze* in safety.
Falkbuilt is introducing new ribbed cladding that adds a layer of texture to your space without sacrificing all-important cleanability. The ribbing adds visual interest to the walls and because it's hermetically sealed with Falkskin, it's easily sanitized with industrial grade disinfectants.
*If you are sneezing, you should probably work from home.