Bring on 2021
The year of Digital Component Construction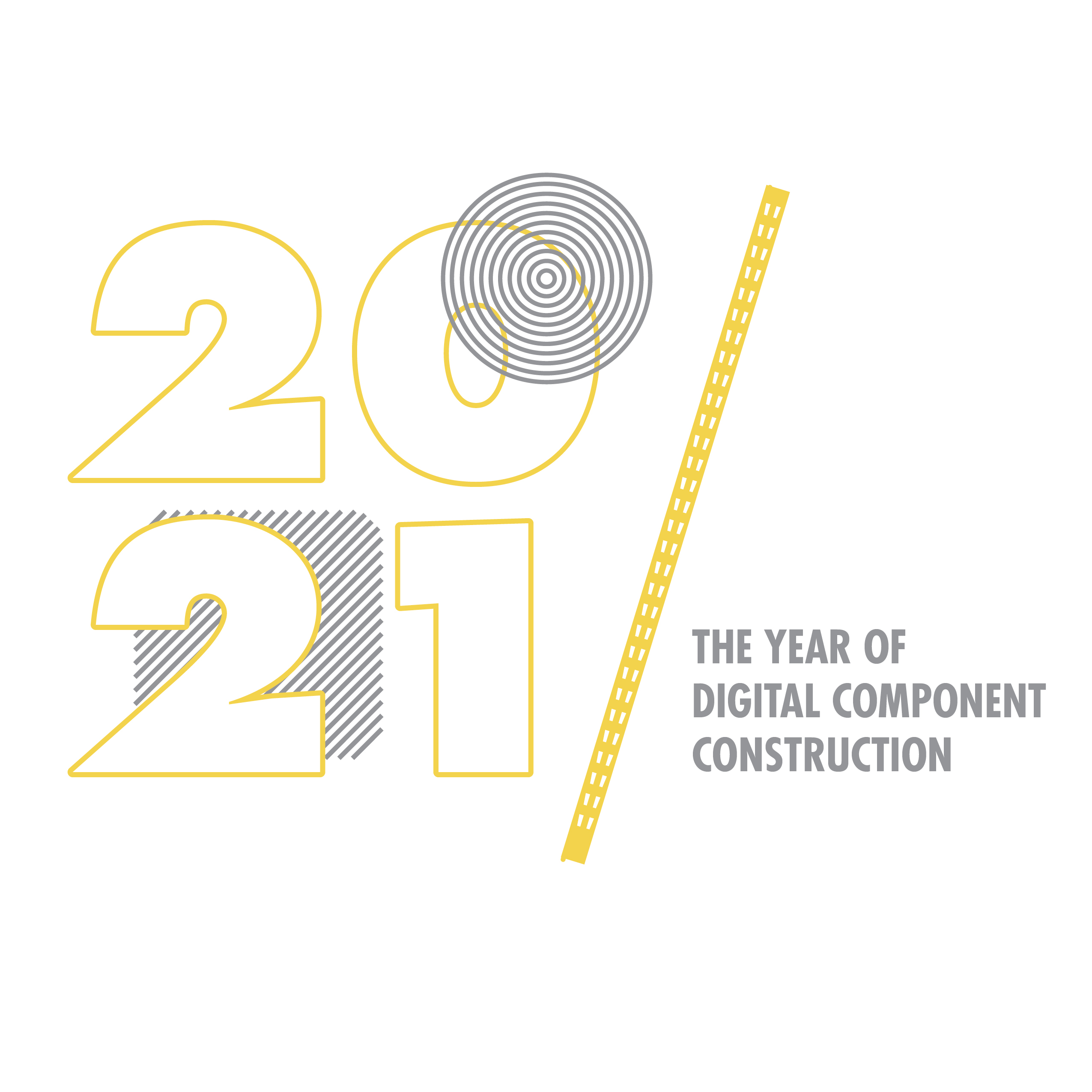 As 2020 wraps up, all eyes are looking ahead to 2021 and what the New Year may bring. We already know the interior construction industry will continue to embrace Digital Component Construction because it offers tremendous speed of construction, unlimited design freedom, the ability to customize a solution to meet specific client needs and virtually zero waste onsite. Another giant advantage Falkbuilt brings to market is the ability to empower industry standard software through the proprietary, cloud-based technology platform, Echo.
This week, in the lull between the old year and the new, industry experts share their thoughts about trends they see for construction. Our friends at Autodesk have prepared a long, thoughtful article: 2021 Construction Trends: 20 Insights from Experts. Here at Falkbuilt, we found ourselves nodding along with many of the insights. Here's a quick highlight reel:
"Manufacturing/ Industrialized Construction – we will see an increase in both areas. Companies will take advantage of offsite created components and systems to reduce onsite essential activities." – Matthew Steere, Construction Industry Strategy, Autodesk
"Build the right Platform because a platform is the modern way to run a business." Olivier Lepinoy, Senior Global Business Development Executive – Platform Subject Matter Expert, Autodesk
"People will demand more cloud-agnostic solutions and technology integration, empowering the end-users with more automated data flow between systems and less manual data management." – Salla Eckhardt, Director of Transformation Services, Microsoft
"We have to systemize the 80 percent of our business that is predictable and humanize the 20 percent or so that is exceptional. By systemizing the majority of our business, we have the capacity and opportunity to really set ourselves apart when focusing on the exceptional parts of our business." Bryce Raleigh, Vice President of Operations, Principal, Dempsey Construction
Check, check, check and check. Happy New Year from your friends at Falkbuilt. We wish you all the best in 2021 and look forward to bringing the power of Digital Component Construction to your project.