Celebrating green on St. Patrick's Day
And every day with fresh new space in Indianapolis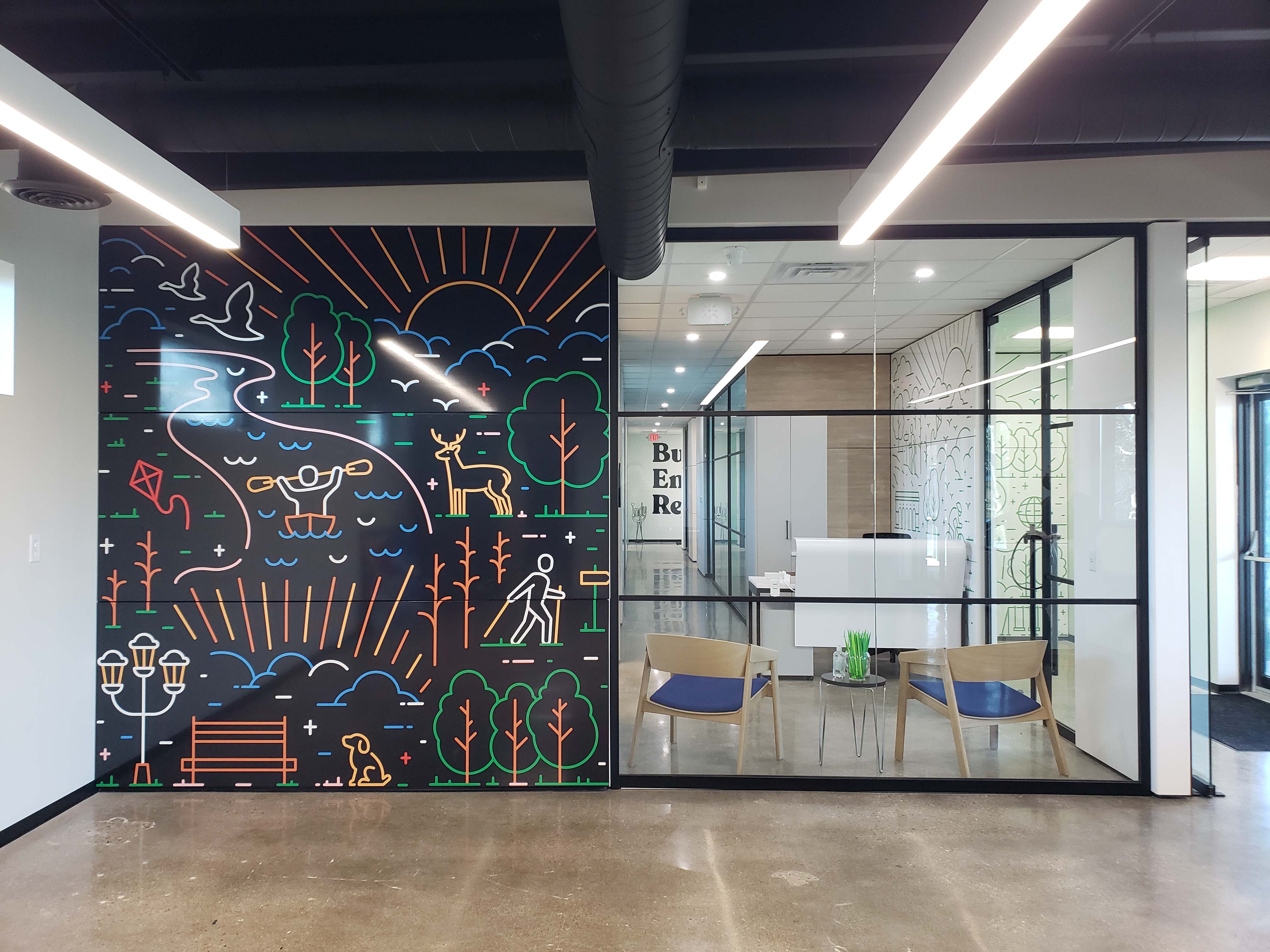 The Parks Alliance of Indianapolis is ringin' in this St. Paddy's day from their new offices along the White River in the core of the city. "It's quite nice, you can look out the window and watch the ducks on the water," says Justin Reboulet of the Falkbuilt factory-direct Indianapolis Branch.
And now, thanks to playful graphics on the cladding by Identity Ink and plenty of glass that lets light flow through the space, employees can almost feel the fresh air while sitting at their desks. "The Parks Alliance has just re-branded and we worked with their design team to integrate that new look into the cladding," says Justin. **"They're super excited. We worked really hard to capture their culture and how they work and add their branding elements and color choices to reflect what they do."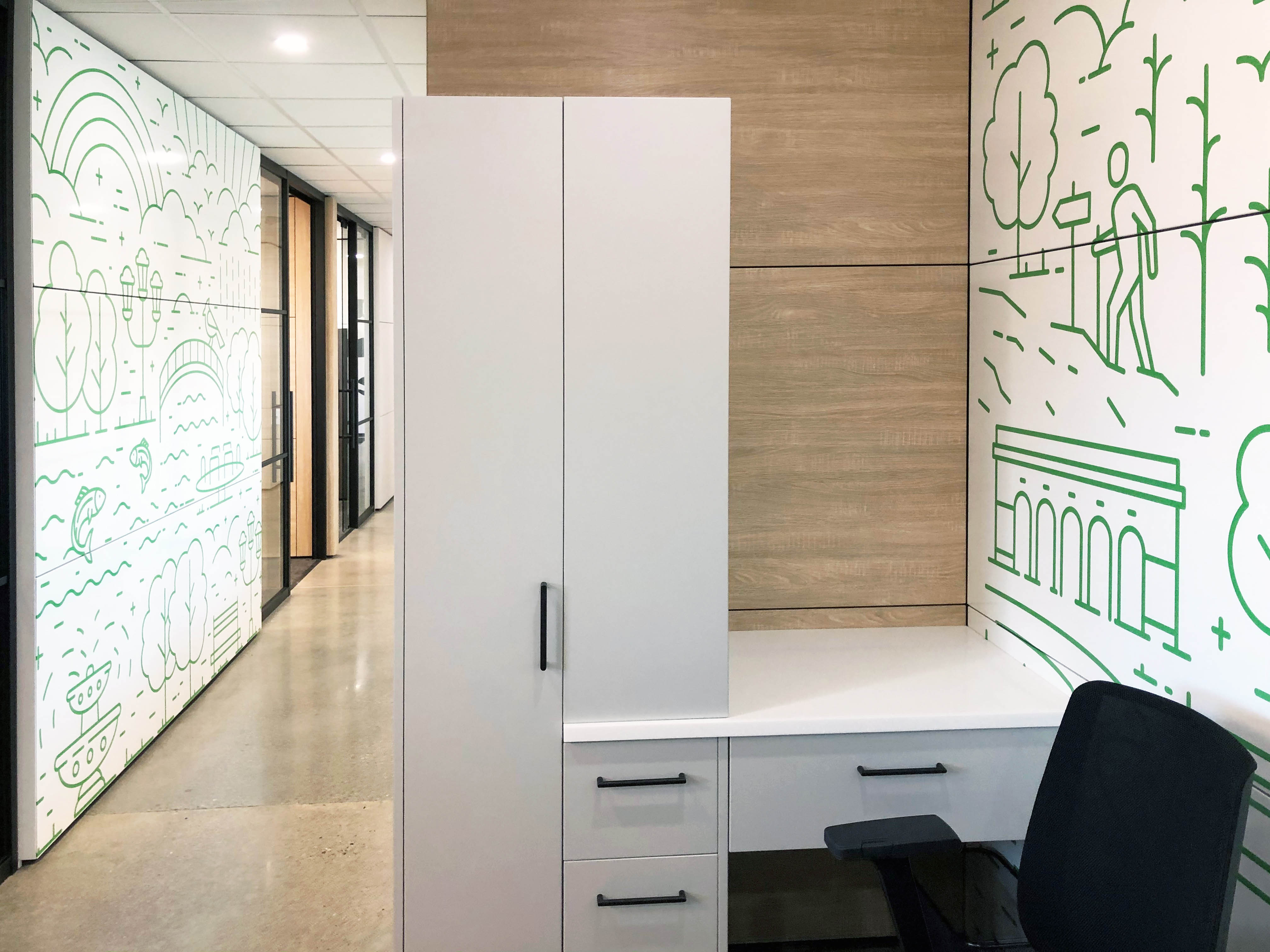 The people who work in this bright new space spend their days promoting the city's parks and public spaces and "demonstrating the transformative power of parks." With the power of Digital Component Construction, Falkbuilt makes it easy to transform your space to reflect your organizational ethos. And it's fast: Seven offices, conference room, reception area and work room were all installed in just nine days.