Mission success
US Army Marketing offices in Chicago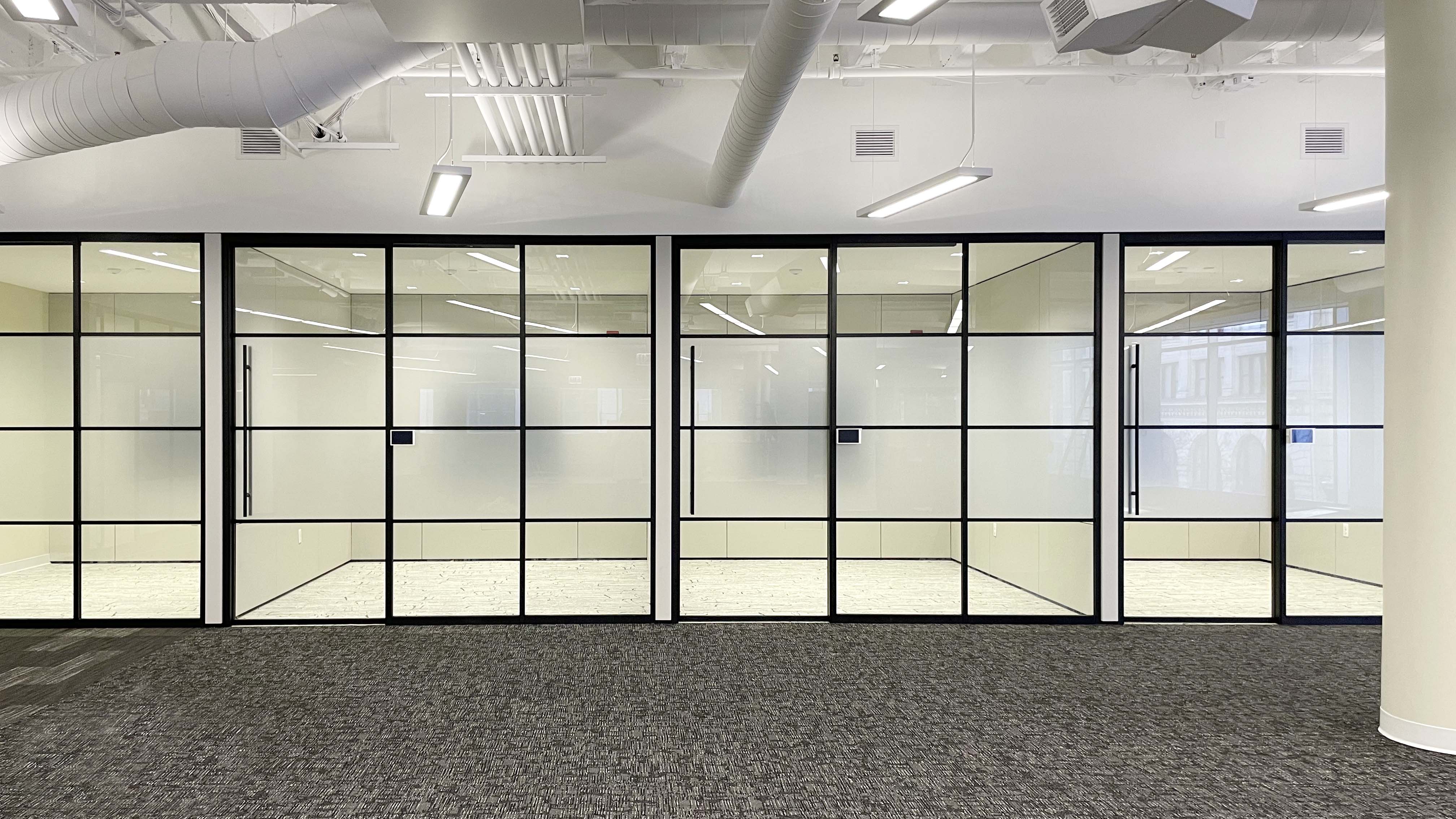 After the Falkbuilt Chicago Branch built out offices for Interactive Design in downtown Chicago, the architects loved their new digs so much they wanted to bring Digital Component Construction to their client, the US Army Marketing department.
What started as a conversation about glass fronts marched straight ahead to include offices, conference rooms, mother's rooms and a kitchen. "They fell in love with everything as they saw more of our solutions and came back and asked 'You can do all the solid walls and the millwork and raised flooring too?'" says Lindsay Hartsock of Falkbuilt Chicago. "It turned into this whole scope solution."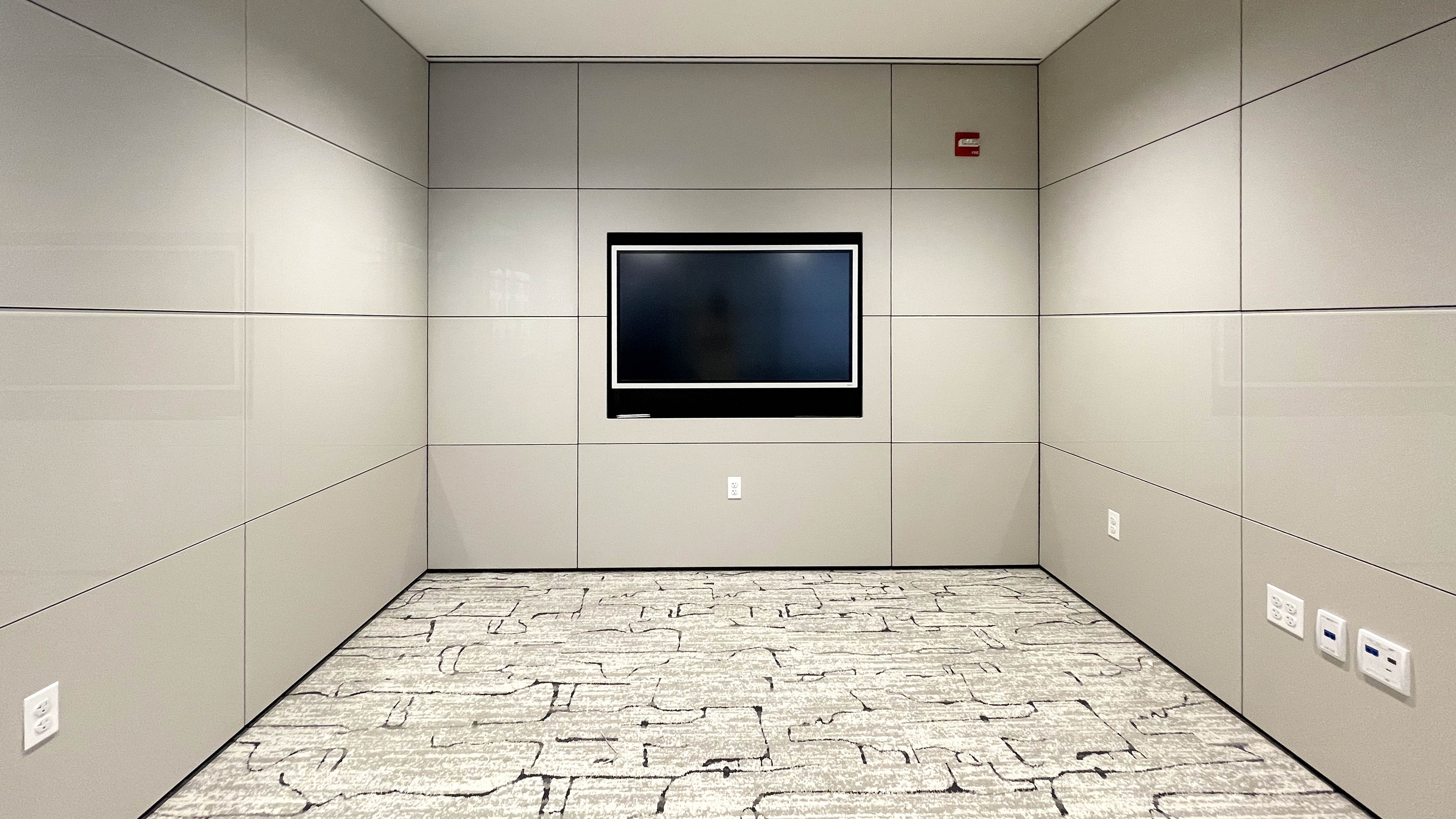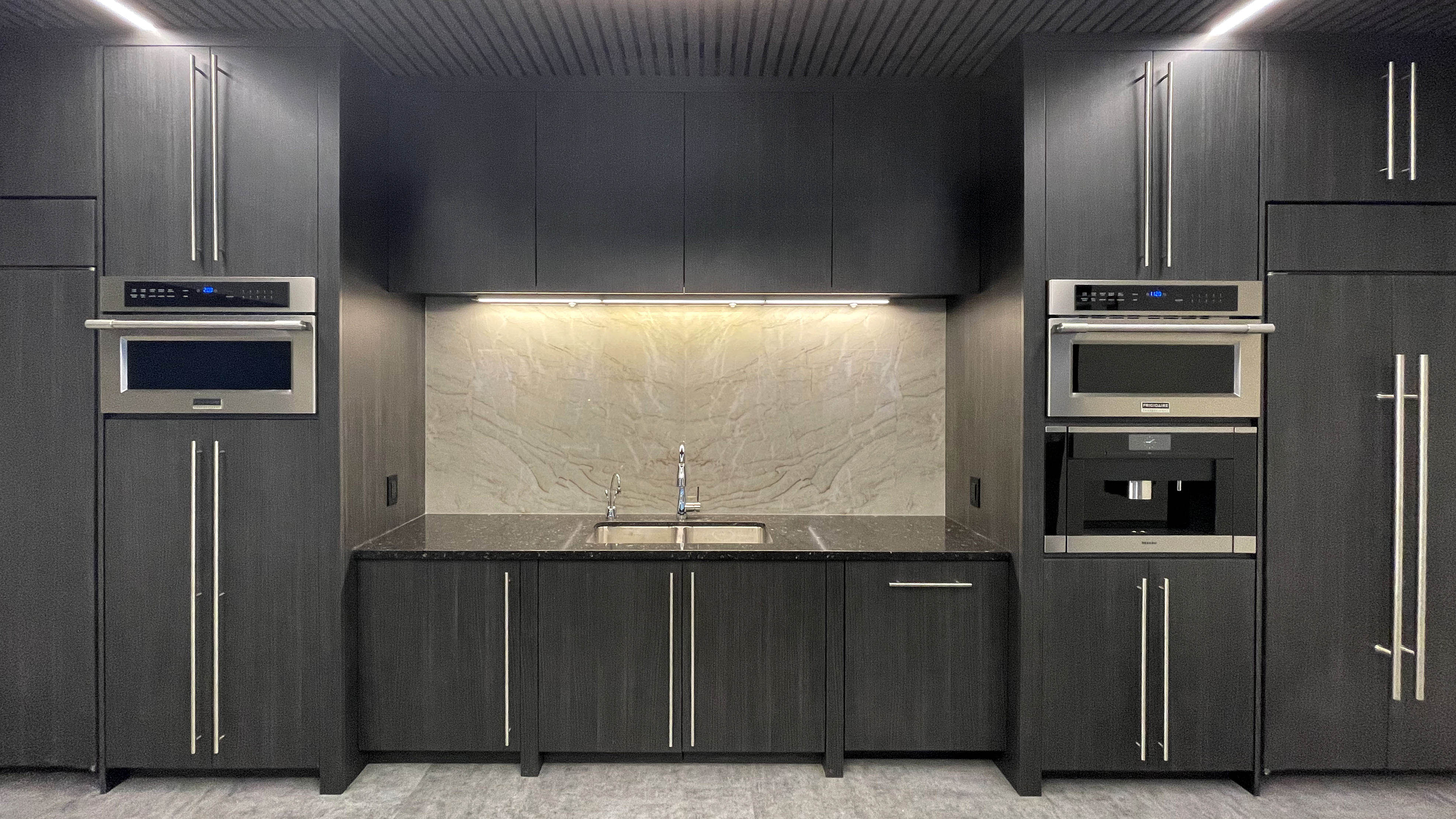 As changes took place on the job site, the Falkbuilt team could easily remove the cladding to help other trades complete their work, without any change orders. "We just popped the cladding off and popped it back on," says Lindsay.
The space was already vacant and everything went smoothly with the general contractor, Mike Lenczycki of Richard Group. "Falkbuilt was attentive," he says. "***Anything we ran into, they were on top of it. They basically caught the fire right away and addressed it quickly."
When all was said and done: "I think it looks really nice," Mike says."It's a nicer looking product."***