Cool kid on the block
Arizona bank chose Falkbuilt for modern, fresh take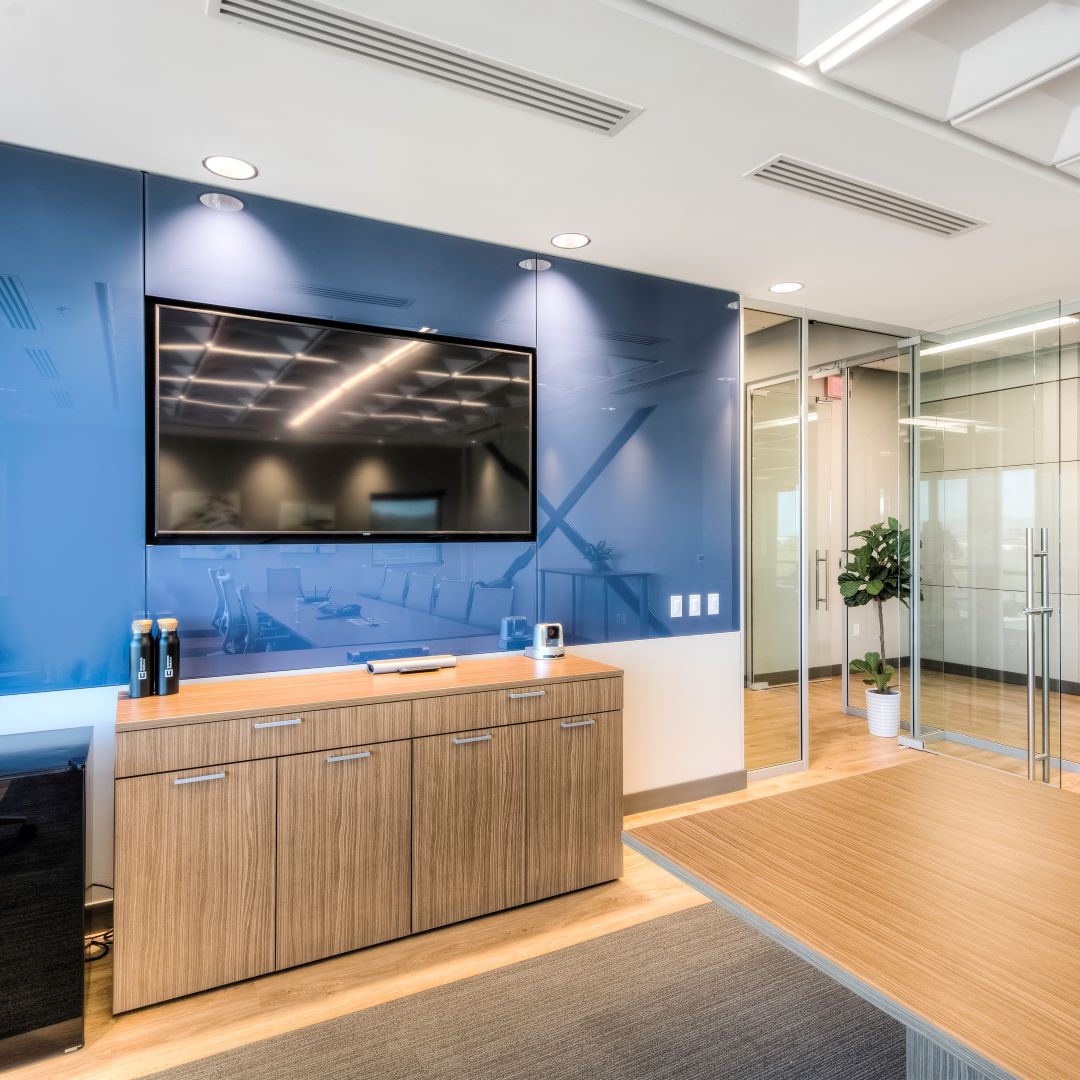 Paul Tees' favorite spot in the new Commerce Bank of Arizona HQ in Oro Valley is the main conference room with a recessed screen and blue glass wall that he and his colleagues can write on during meetings. "That turned out great," says the bank's Tucson Market President and Chief Credit Officer.
The bank was moving into an existing building with dramatic X-shaped structural beams. It was undergoing major renovations including adding a floor with and putting in windows all along the perimeter. "There was so much construction going on, we were on a tight deadline and with everything around Covid we weren't sure how it would go," Paul says. "But we never had an issue with you guys. It all worked out really well."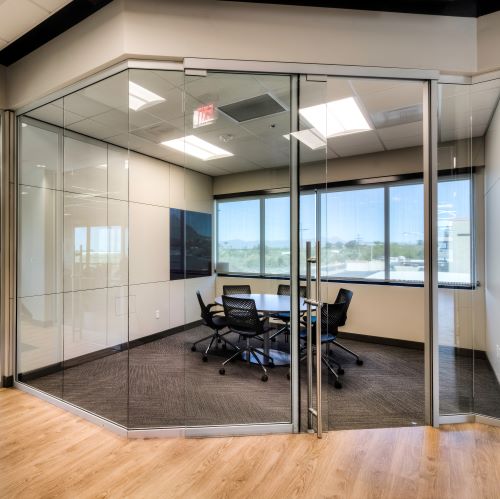 glass walls meeting room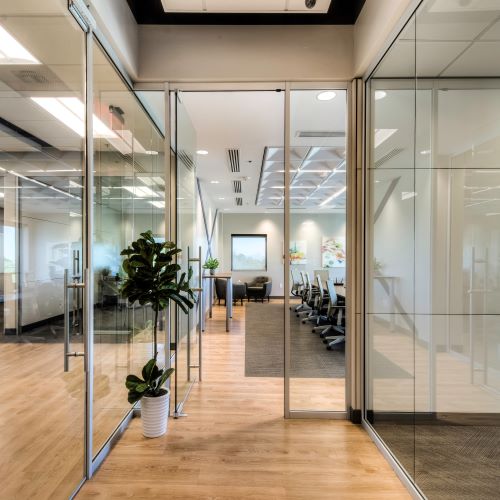 glass walls meeting room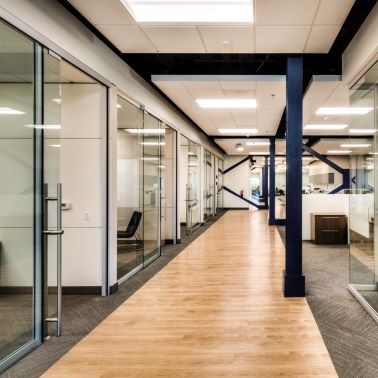 glass walls meeting room offices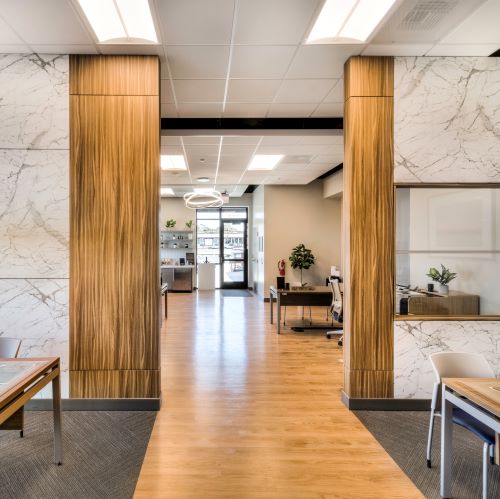 hallway with solid walls and falkskin
Falkbuilt worked easily around the other trades to install a dozen private offices, a few open offices and several meeting rooms, one with sleek telescoping doors. "Why we really liked Falkbuilt is we were trying to change the whole look of the bank itself and modernize it," he says. "We moved from a traditional branch that was built in the 1990s with huge lobbies and a lot of wasted space. We tried to make this a lot more modern for our customers and our employees."
From the mix of marble and wood grain Falkskin, glass walls that let the Arizona sun shine through and the Identity Ink WriteAway gloss on the blue conference room wall, Digital Component Construction delivered a fresh new feel.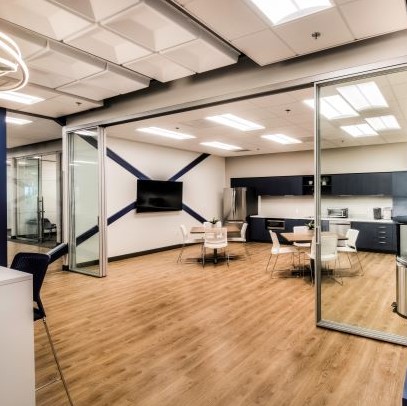 telescoping glass doors meeting room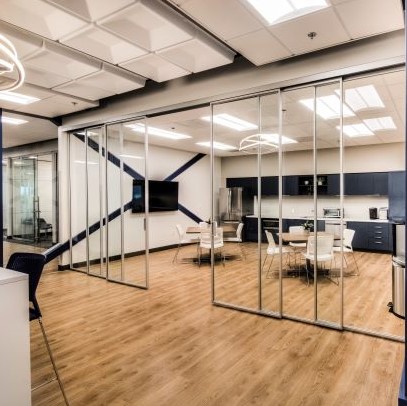 telescoping glass doors meeting room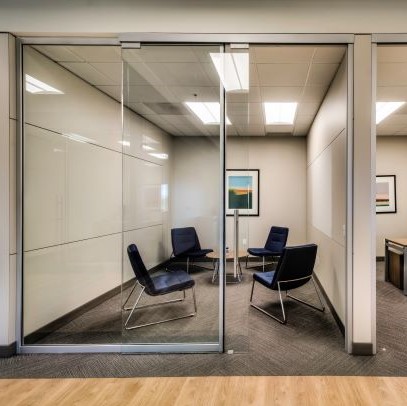 glass walls solid walls meeting room