Inspired by beehives
Industrious engineering brings buzz to Toronto design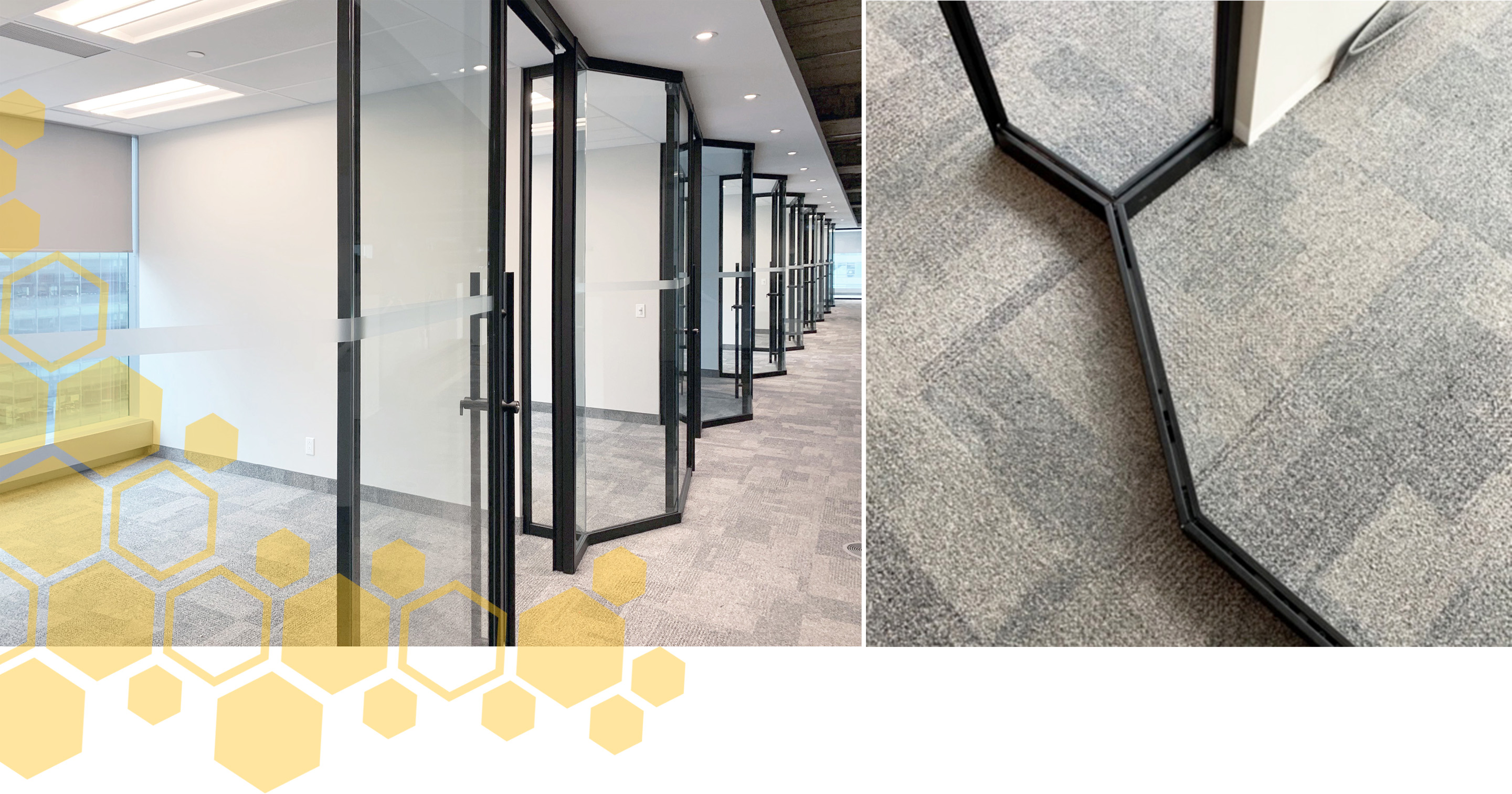 Designers at SDI Design Inc were thinking about beehives when they started work on dozens of offices for a client in downtown Toronto. Like bees in a hive, the designers thought, people working in the glass offices work together toward a sweet common goal (serving their clients, not making honey).
"The design elements are taking cues from the shapes, texture and form of a beehive," says SDI principal Joanne Chan. "The elevation creates interest in the rows of offices and the angular shapes reflect light coming in the building. When you walk down the corridor there are different angles casting shadows as well as bringing the daylight in a different way."
The angular shapes and shadows help save energy. And the curved walls of the meeting rooms juxtapose with all the angles, pollinating an interesting aesthetic in the space.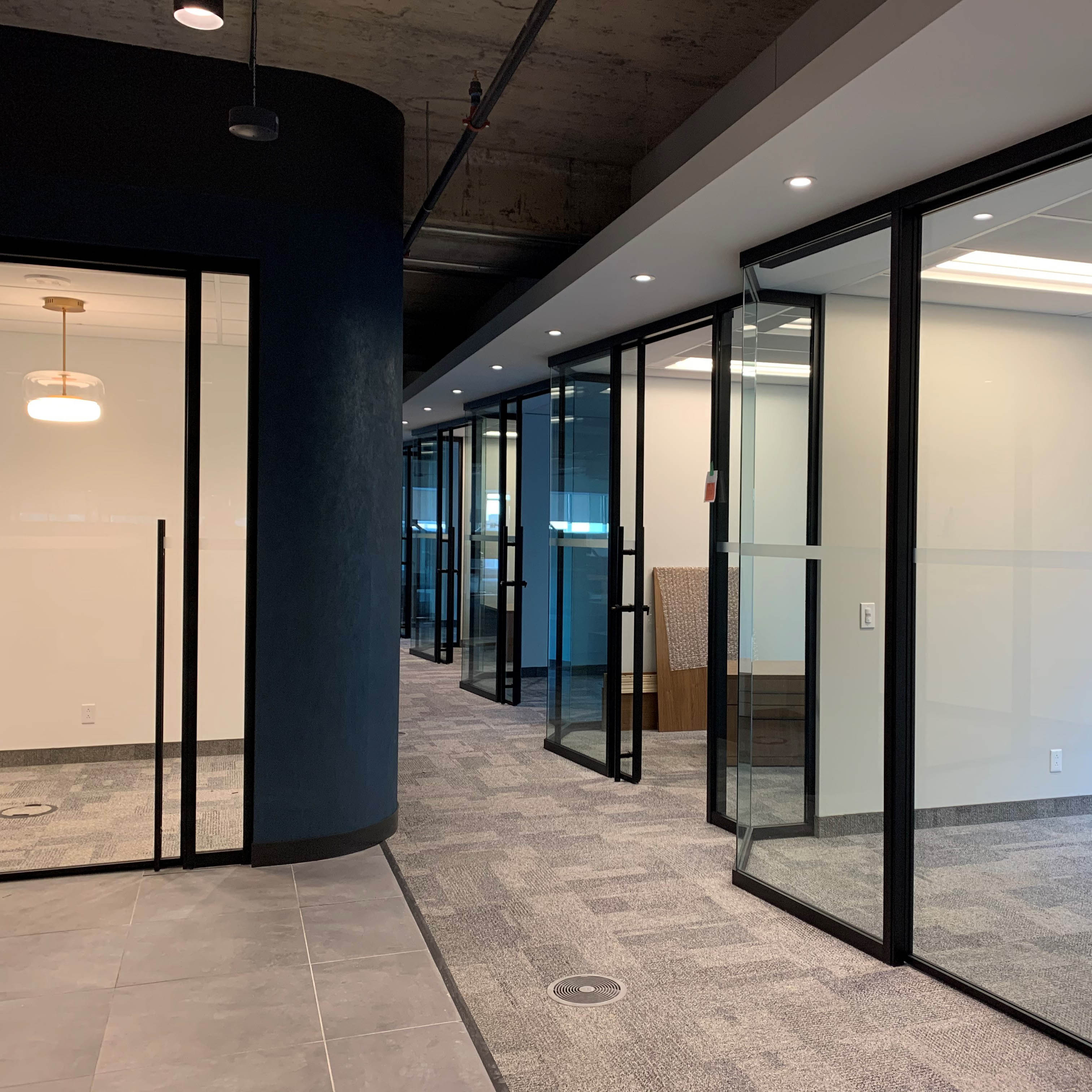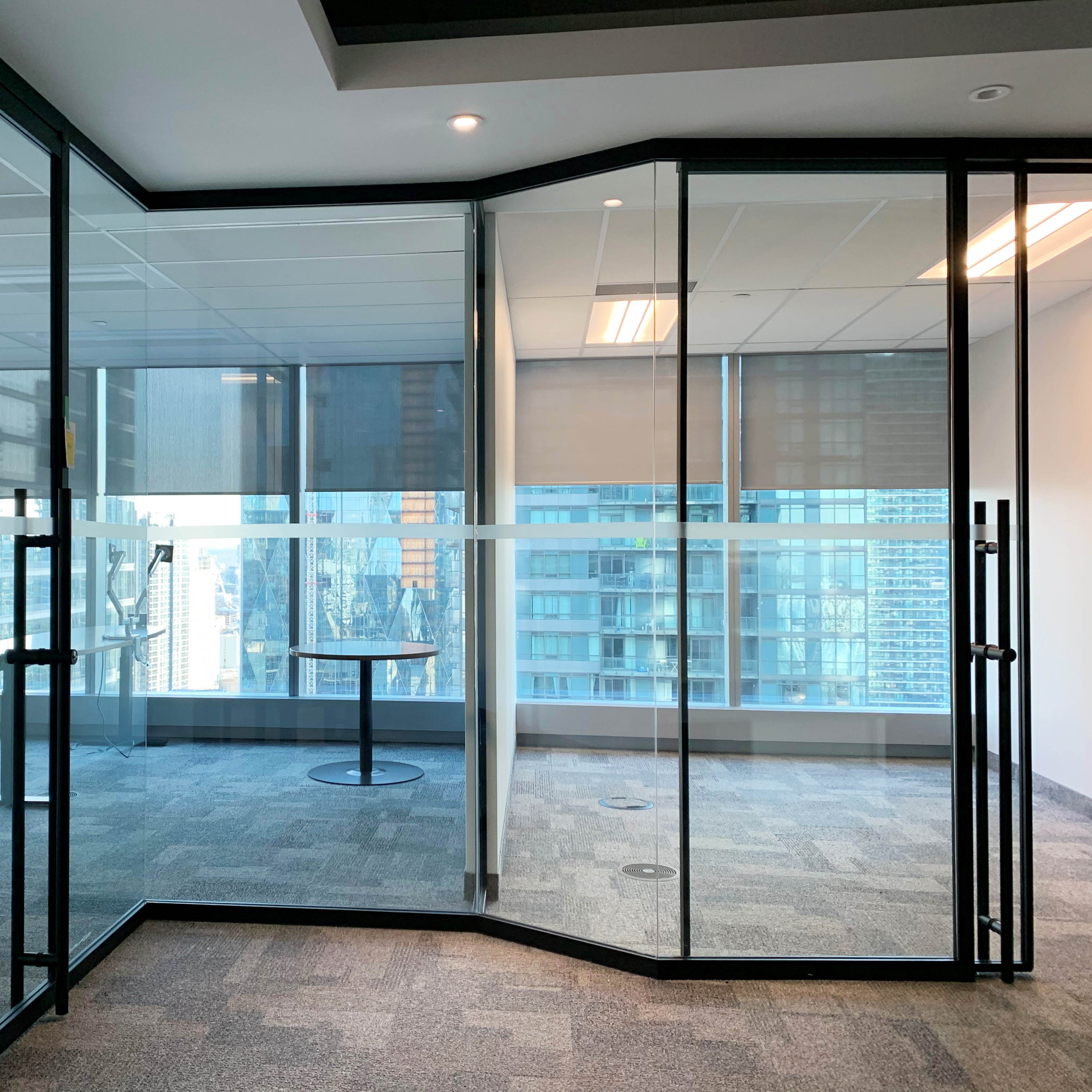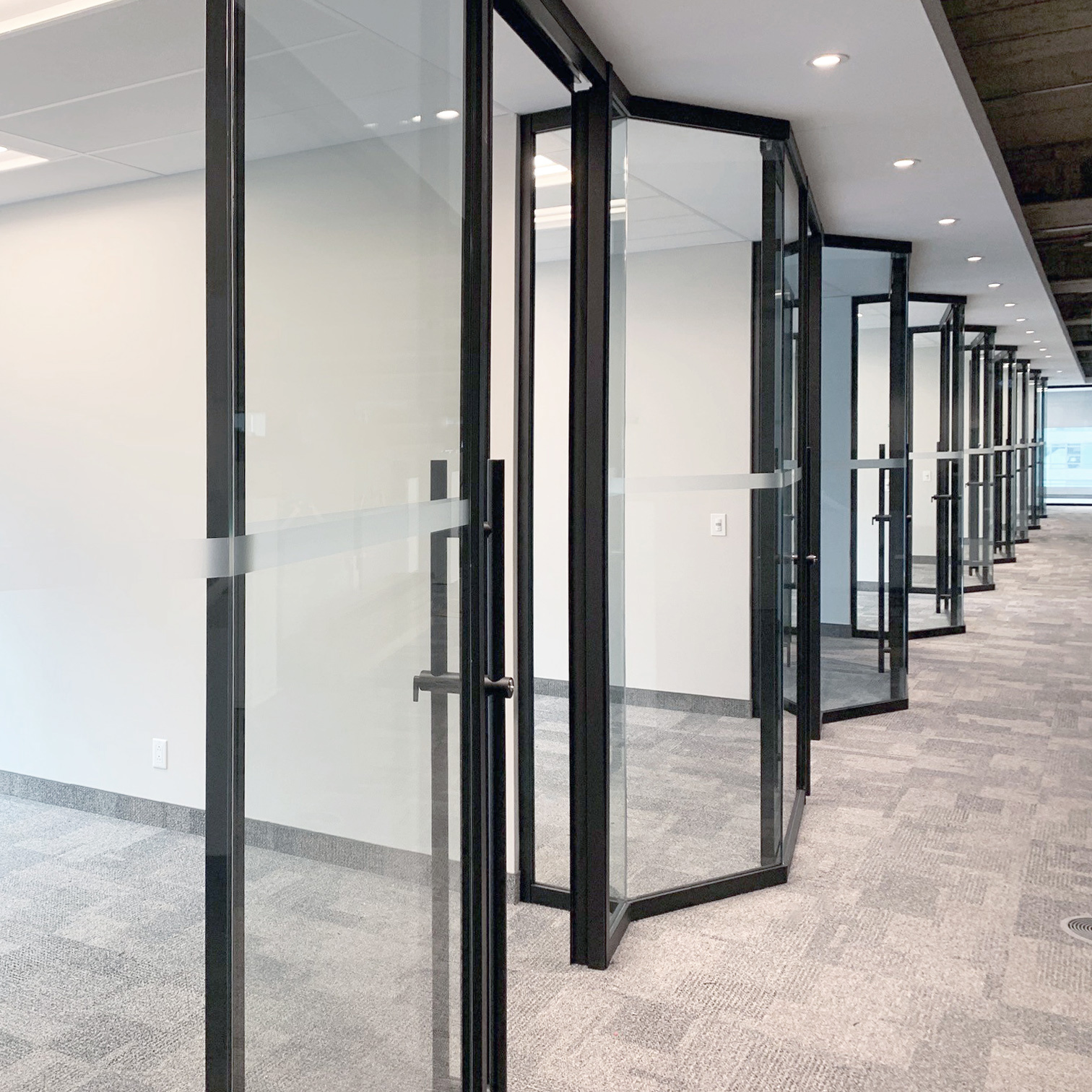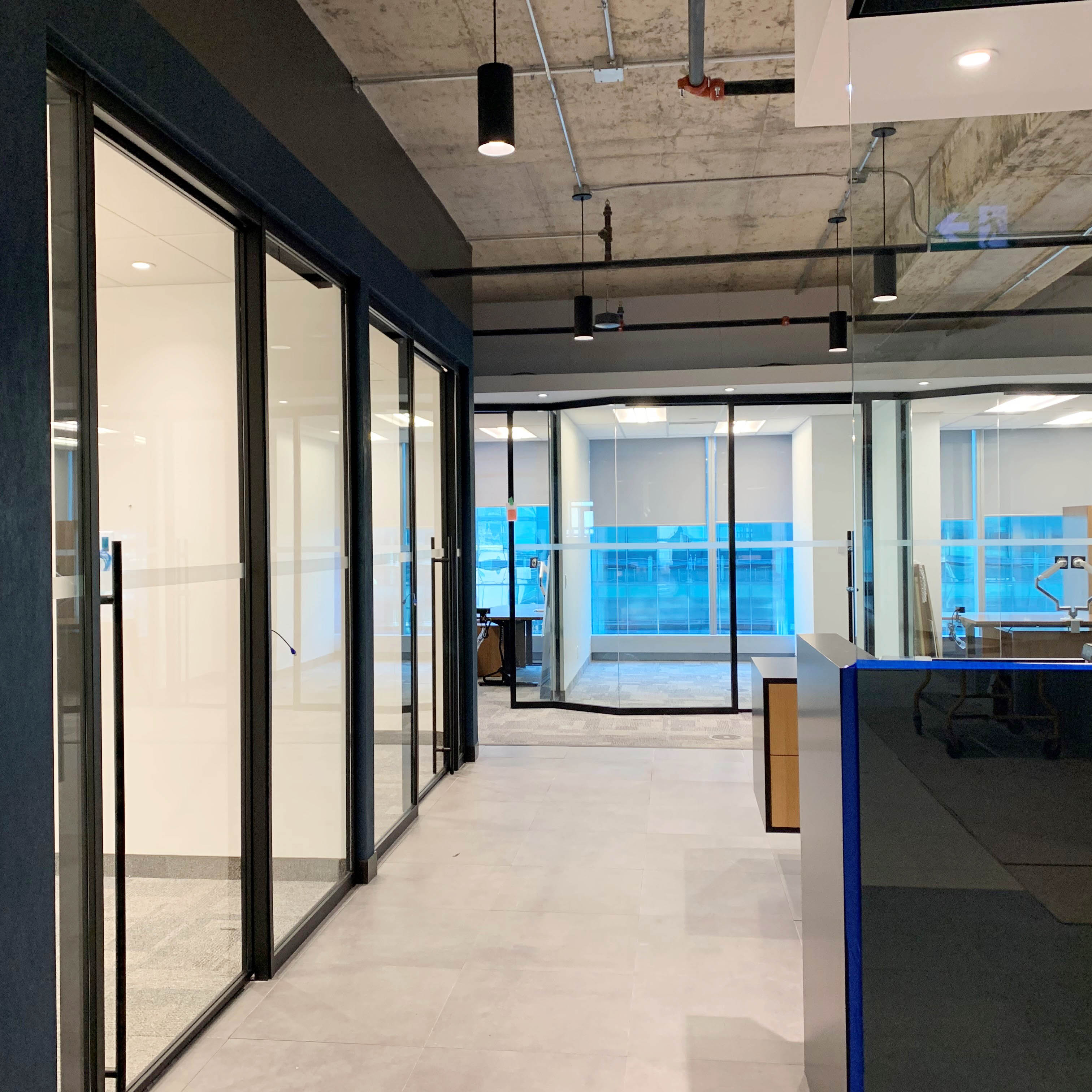 Working through the factory-direct Falkbuilt Branch, the design team's vision was custom engineered perfectly. "We worked closely together with Falkbuilt's engineers to get an understanding of how physical load gets distributed on the raised floor," says Chan. "It's interesting, most times we don't really talk about where the glass load goes but because of the special angle, we had to understand how it was anchored properly on a raised floor."
The Digital Component Construction installation went ahead with seamless coordination and virtually no waste onsite.