Design Made Easy.
Designing is a lot easier when you have intelligence built into the process.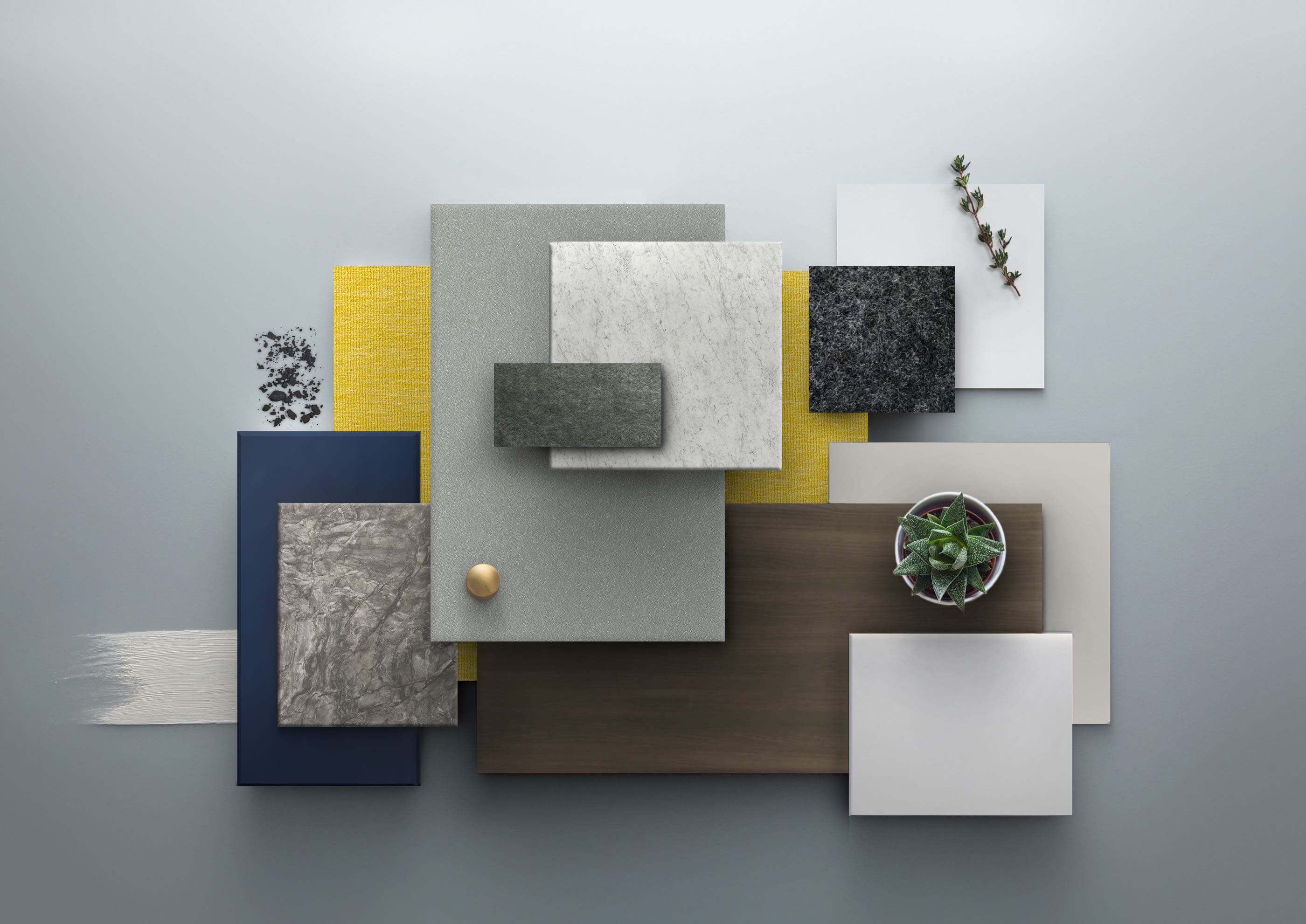 Designing is a lot easier when you have intelligence built into the process. Falk Design Studio gives designers the power, information and options they need to hit it out of the park—every time. With our virtual collection of finishes and fabrics and our suite of smart tools, designers can create high performance environments quickly, efficiently and collaboratively.
No cyber space scavenger hunts. No calling around. No banging your head on a mountain of swatches. Just everything a designer needs to design. Smart, right? Speaking of Mensa, Falk's suite of intuitive and intelligent tools work with the tools the industry already uses.
With the Falk Design Studio, designers can play around with ideas and our vast collection of standard finishes while also checking any technical information they need. Pick a palette. Save favorites. Try a textile on for size—all in just a few clicks.
Designers can drop in some inspiration—a photo, an image, maybe a color—and then design a palette in the Falk Design Studio by dragging and dropping materials to see if they work. When they nail it, they make a PDF and send it to off to the client. Color AI is built into the system so picking complementary colors is a breeze.
Dozens of different filters mean designers can cut to the chase and just play with options that work—from color preferences to technical specs. They also don't have to wade through (and then throw out) acres of physical samples. What you see is what you get. Every virtual sample is accurate and true to scale.
And the Falk Design Studio lets designers work on multiple projects at once—each has its own tab to keep things organized on the screen. They can keep track of their favorites, get technical information and performance summaries in a couple of clicks and refer to a technical glossary if need be.
It's quick and easy to communicate with clients and show them what you're thinking. Create a palette, add notes ("What about this for the lobby?" "Loving this for the C-suite") and fire it off to the client.
Designing has always been creative. Now it's easy too.
Jeff Bezos knows a thing or two about hitting a homer and he too, likes a good baseball metaphor. The head of Amazon and one of the world's richest people says the difference between baseball and business is that the maximum number of runs you can take at bat is four in baseball. But in business, you can get thousands of runs. The key to getting a home run is always about the customer.
"The most important thing is to be customer obsessed. Figure out how to absolutely delight them,"* he says. Read more here