Falkbuilt hits the links!
PGA player Sebastian Cappelen tips his hat to Digital Component Construction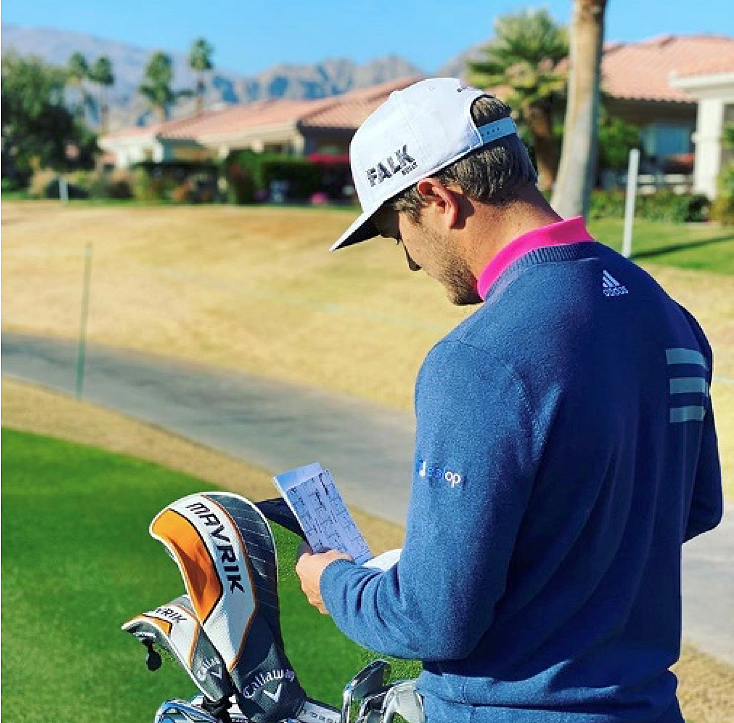 Danish-born PGA golfer Sebastian Cappelen was looking especially dashing on the American Express PGA Tour near Palm Springs January 19. The golfer, who tied for sixth place at 19 under, has a Falkbuilt logo emblazoned on the left side of his hat. A PGA fan and friend of Falkbuilt sponsored the tour-long placement because he thought it would be "perfect match."
After all, both Sebastian and Falkbuilt co-founder Mogens Smed are from Denmark and while not quite at the pro-level, Mogens loves to play a round. "We wish Sebastian all the best on the PGA tour," says Mogens. "All the Falkers are cheering him on. And when he has a spare moment, I'd like to invite him up to Hygge,my home in Calgary, to show him some old-fashioned Danish hospitality and maybe swap a few tips."
We want to thank the anonymous donor who arranged for Falkbuilt to hit the links. He'd prefer to keep his head down on this one as he helps Sebastian and Falkbuilt tee it high and let it fly.