It's official: Falkbuilt 'workplace of the future!'
Falkbuilt + team wins Oxford Workplace Innovation Challenge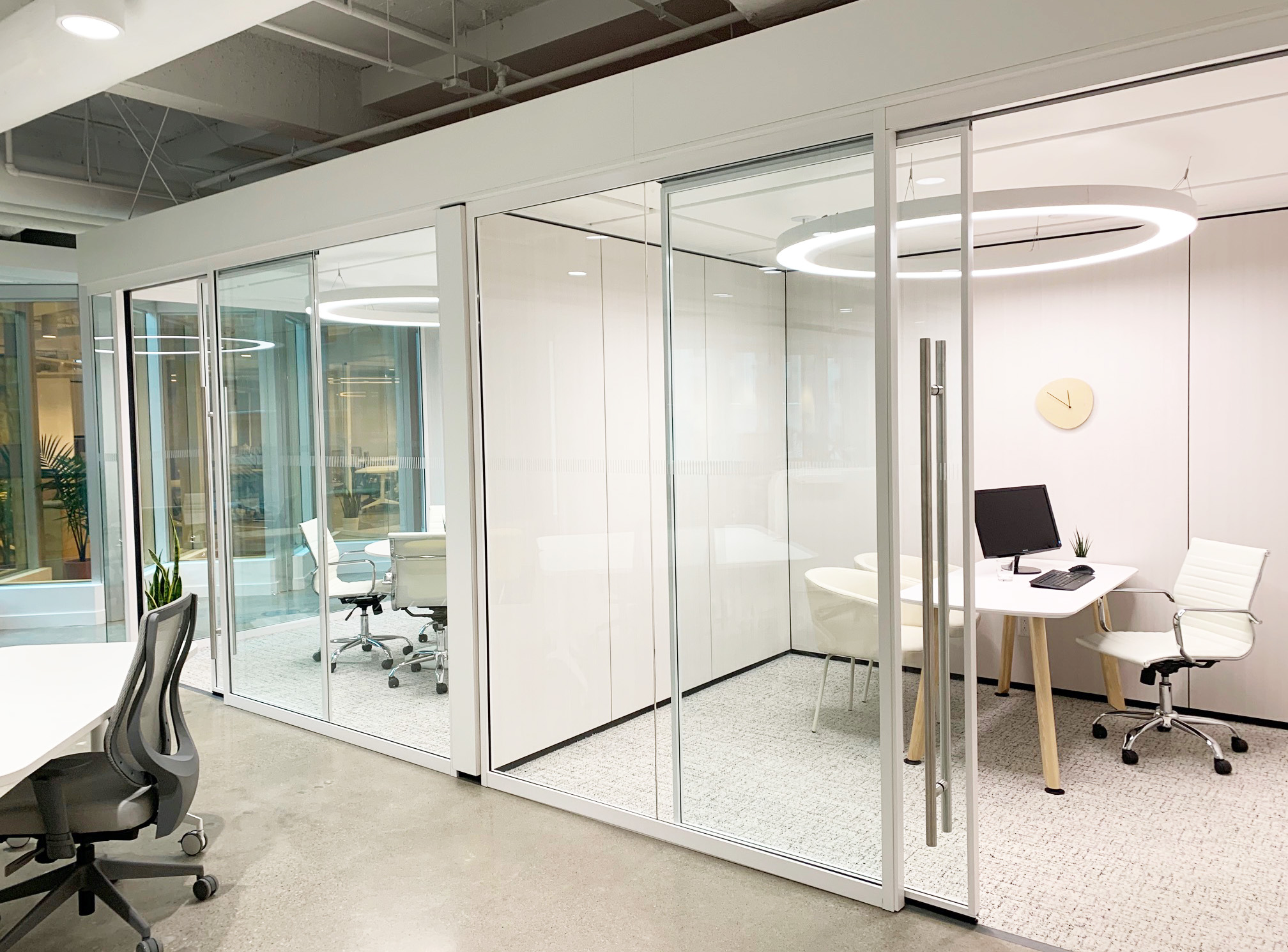 We are thrilled to announce that District 1, the team led by Connect Resource Managers and Planners Inc. with BVN, The Jesslin Group and Falkbuilt's Digital Component Construction has won the Oxford Workplace Innovation Challenge in downtown Toronto.
The competition, the first of its kind in Canada, was a huge success. Four really solid teams of designers and constructors vied to create the best next-generation workspace on the tenth floor at 200 Bay St.
Connect's Dave Saunders says his designers wanted to work with Falkbuilt's "really cool product" in the competition in the heart of Toronto's financial district. "We were able to design without drywall. I love the way it's put together. It's beautiful. The whole process is great."
The judges also thought Digital Component Construction was pretty great. "I love the Falkbuilt product," says CBRE's Lisa Fulford-Roy, one of the industry professionals on the judging panel. "The speed and efficiency of manufacturing, delivery and installation is mirroring the demands of the times and the current market."
Bill Dowzer, principal of BVN, worked in collaboration with Connect to design the award-winning space. He liked working with our waste-free components that don't include a scrap of drywall. "This is how we need to install," he says.
We are very pleased to be part of the winning team. But, to be honest, we're not really that surprised. Because we all know the future is demanding more efficient, sustainable and less wasteful construction. With Digital Component Construction, the trades built out the space on Bay St. in a matter of days and with virtually no waste.
Thank you to Connect and Jesslin for including us on the team, congratulations to all the participants and a very big thanks to Oxford Properties for pushing us all to think ahead. Our independently owned and operated Falkbuilt Branch would also like to blow a big kiss to all the Falkers at Falkbuilt HQ in Calgary who helped make our very first project a winner.