Faster. Safer. Cleaner.
Now more than ever, healthcare demands speed of construction. Falkbuilt delivers.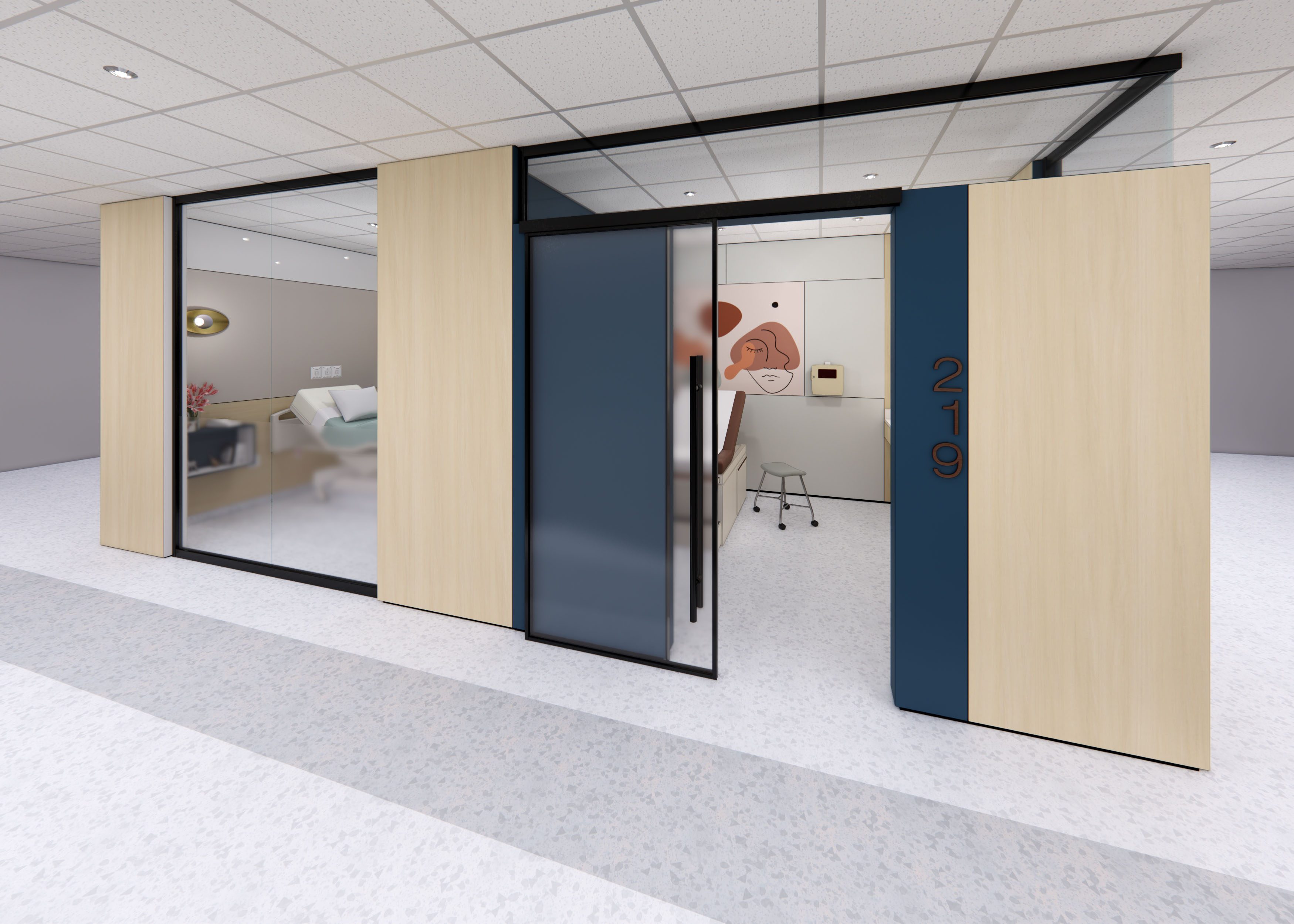 With Digital Component Construction, we can build dozens of rooms in a matter of days - all with unstoppable infection prevention, superior acoustics, easy plumbing and quick access to med gas, electrical and technology.
With Falkbuilt's quick, clean and cost-effective construction, trades build or change space in a fraction of the time as it takes in conventional construction. There's minimal downtime and far less disruption to occupied healthcare spaces. We virtually eliminate waste, dust and toxins on site.
Our acoustic seals, anti-microbial surfaces, gasketing and durable surfaces are easily cleaned, providing maximum infection prevention. Our solutions provide an STC rating of 47+ achieving FGI guidelines and ensuring privacy protection and doctor/patient confidentiality.
A completely scalable solution, all from one supplier and available for leasing— all in a matter of hours.