Growing a gorgeous environment
High-tech greenhouse employees' space is "perfect in every way"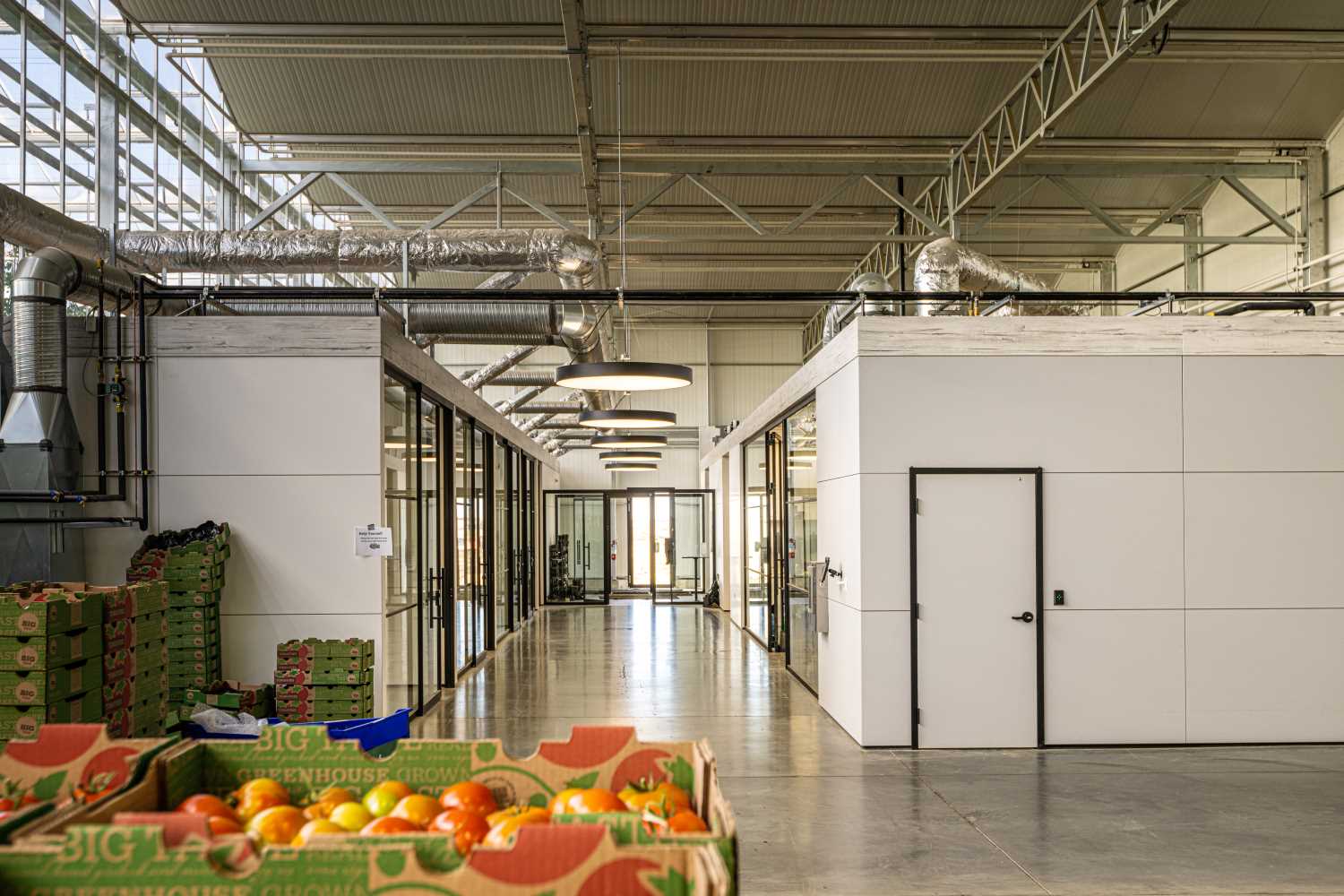 Sunterra Greenhouse, a high-tech glass facility northeast of Calgary, has a strictly controlled microclimate that ensures strawberries and tomatoes get the optimum humidity, temperature and irrigation for growth.
When the greenhouse wanted to create an optimum environment for its 60-plus employees—a few offices for administrators and support areas for growers—it called Falkbuilt Calgary Branch. "We had a very tight time frame for this," says Amanda Hehr, the President of the greenhouse, one of Western Canada's largest high-tech growing operations.
"We were faced with all of the same challenges everyone had with COVID and supply chain issues, so that further compacted our construction schedule," says Amanda. "The idea of conventional construction was very off-putting, because of all the mess. The dust and debris and the timeline didn't fit in with our schedule."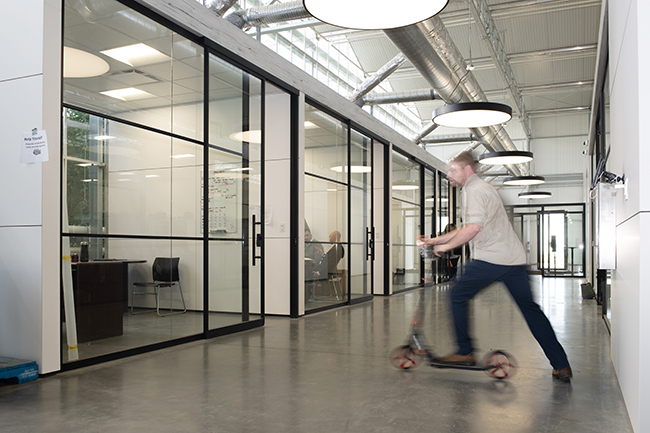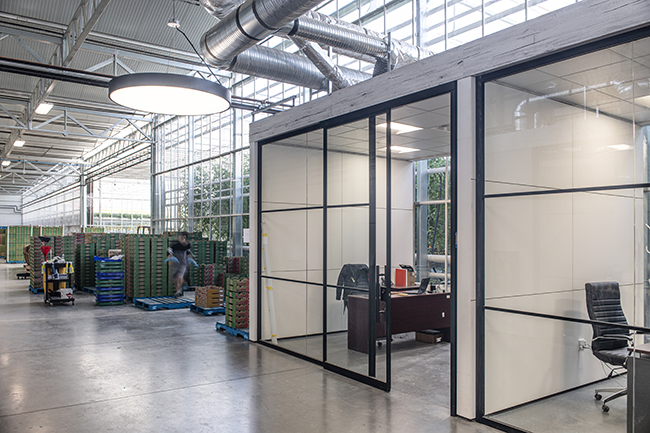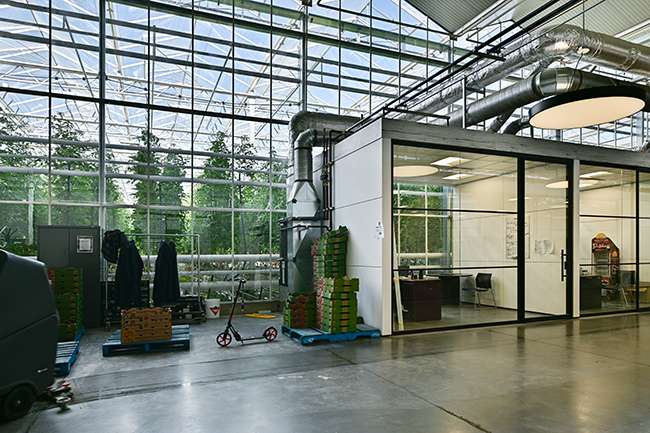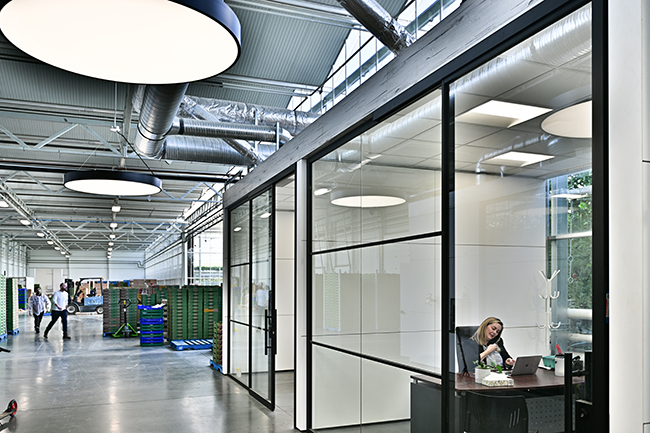 Amanda saw the benefits of Digital Component Construction right away. "I came into the first meeting and I was pretty hooked on it. It all went up very quickly, in two weeks, and it looks amazing."
She's very fond of her new office, with its side solid walls, glass wall with barn door in the corridor and a glass wall that overlooks the greenhouse.
"It's really cool," she says. "It's functioning exactly as we had hoped it would."