Hurricane force speed
Racing the clock with new cladding + millwork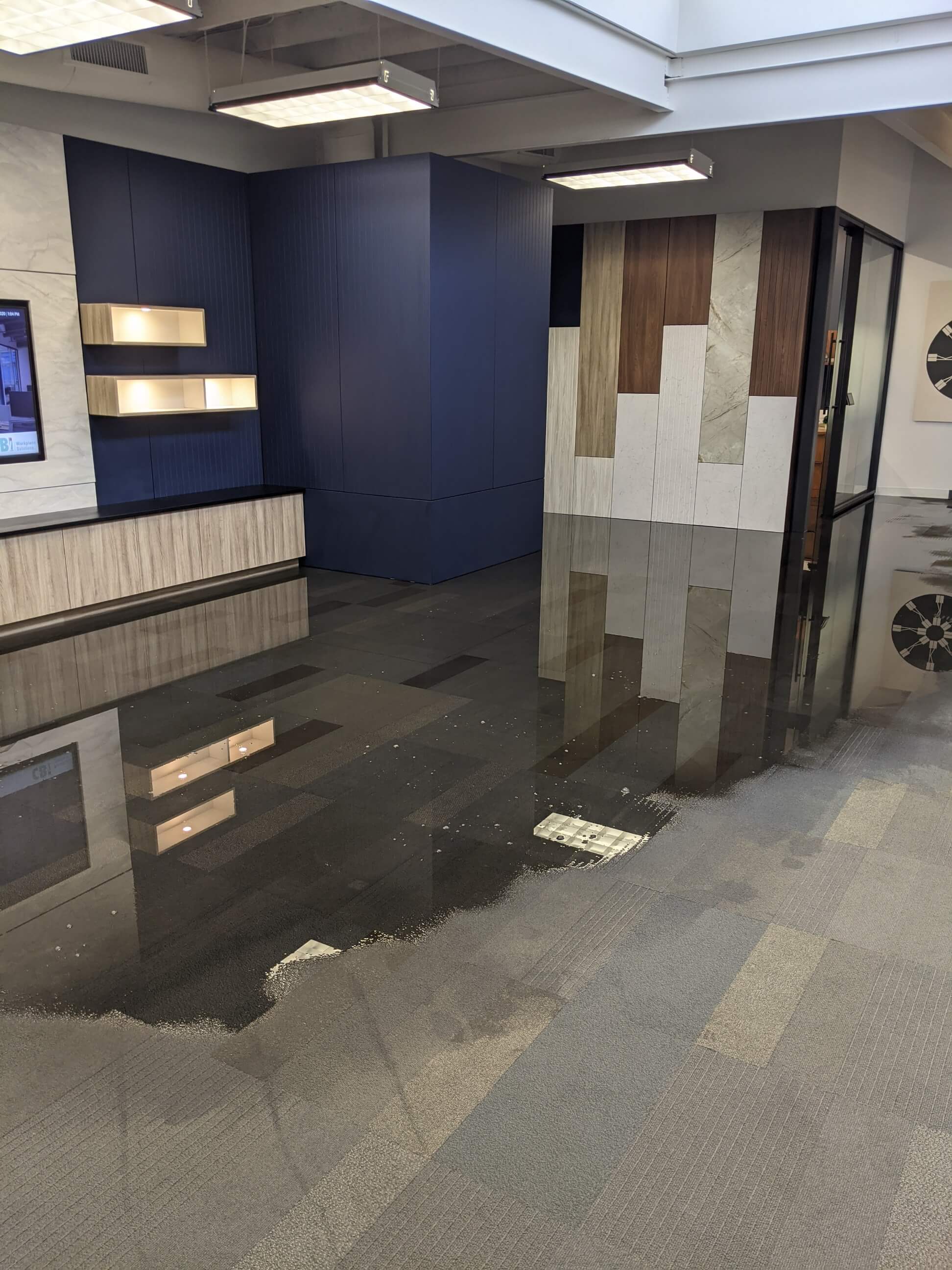 A client in Charlotte NC was booked to experience Digital Component Construction for the very first time at Falkbuilt Charlotte Branch Monday, November 2.(UPDATE BELOW!) But Wednesday afternoon, October 28—a day before winds from Hurricane Zeta lashed the Carolinas—the City of Charlotte unleashed a torrent of water from a fire hydrant.
While Falkers were out for lunch, three inches of water poured through the Branch's back door submerging some cladding and millwork. Rather than panic, the Branch Falkers took off their shoes, removed the Falkskin-wrapped components that were in water and laid them out to dry, with some fans.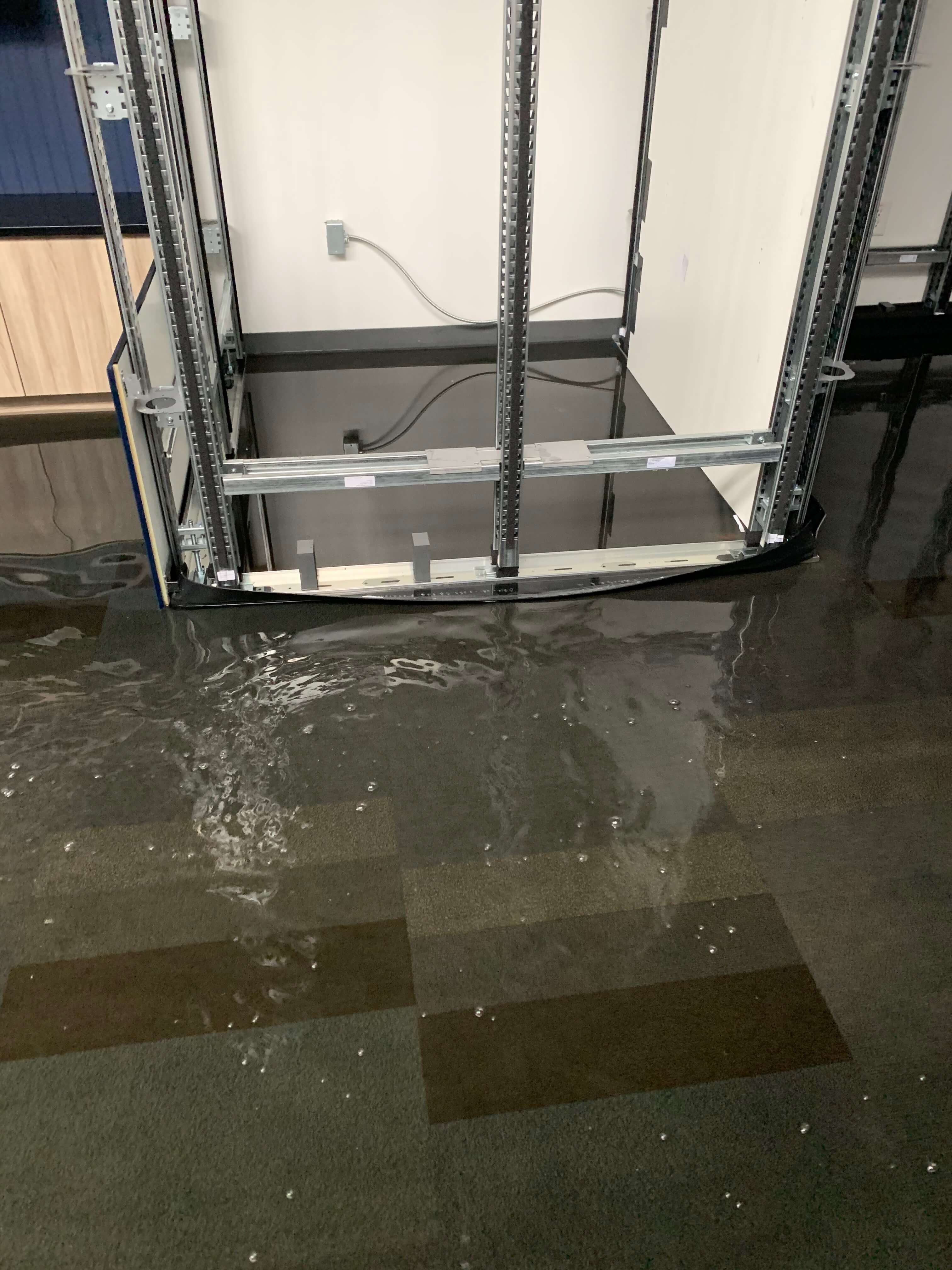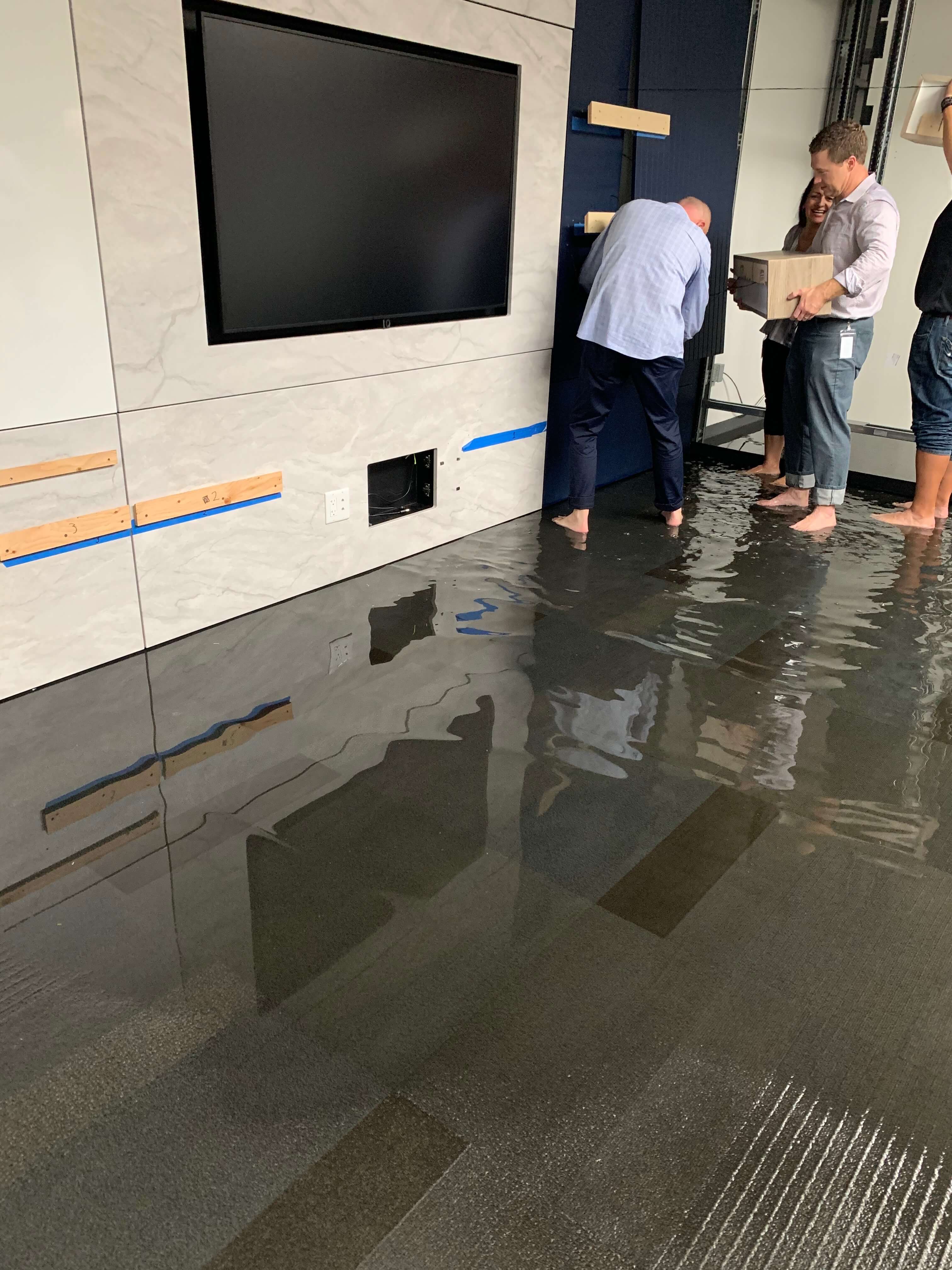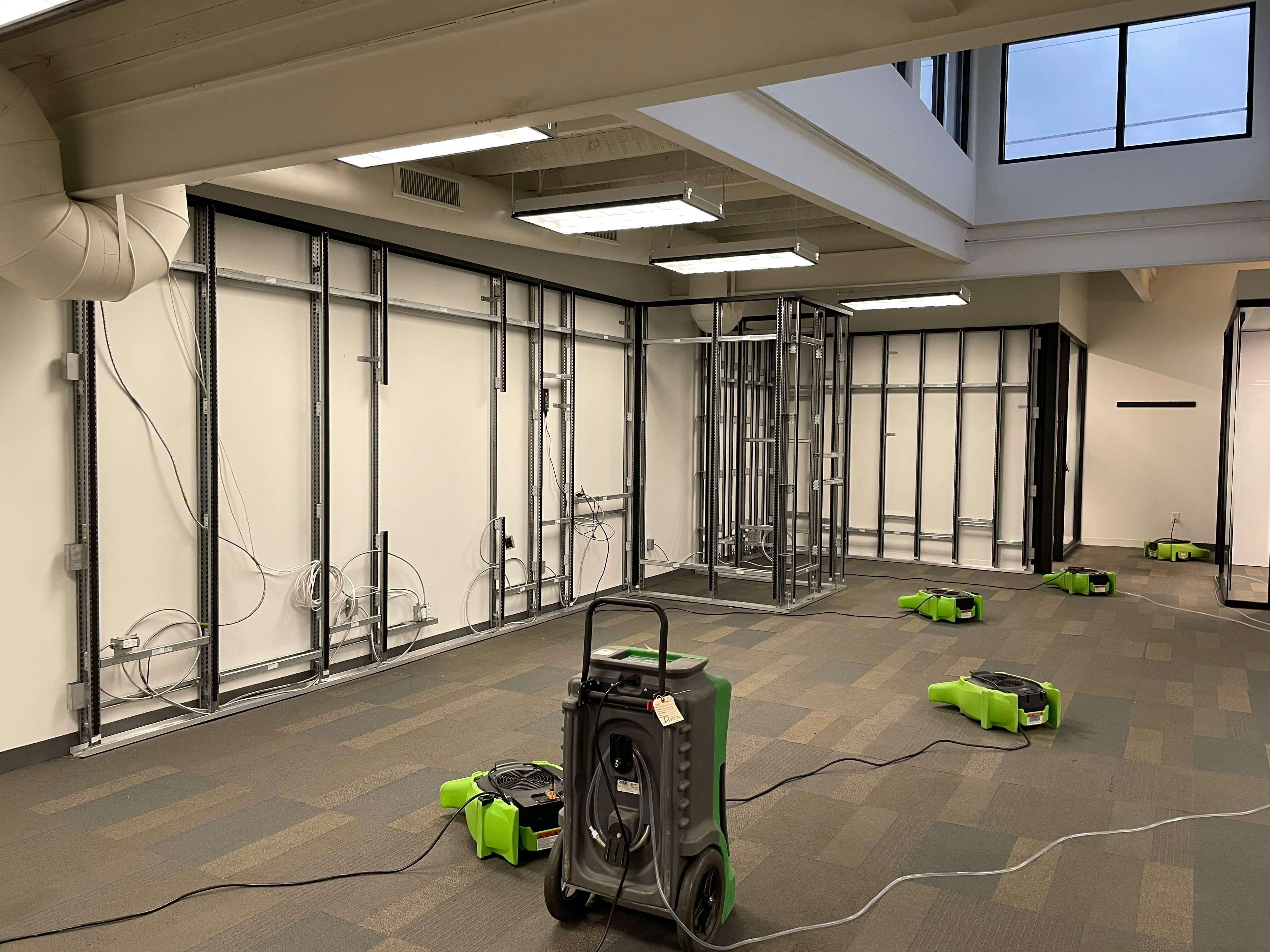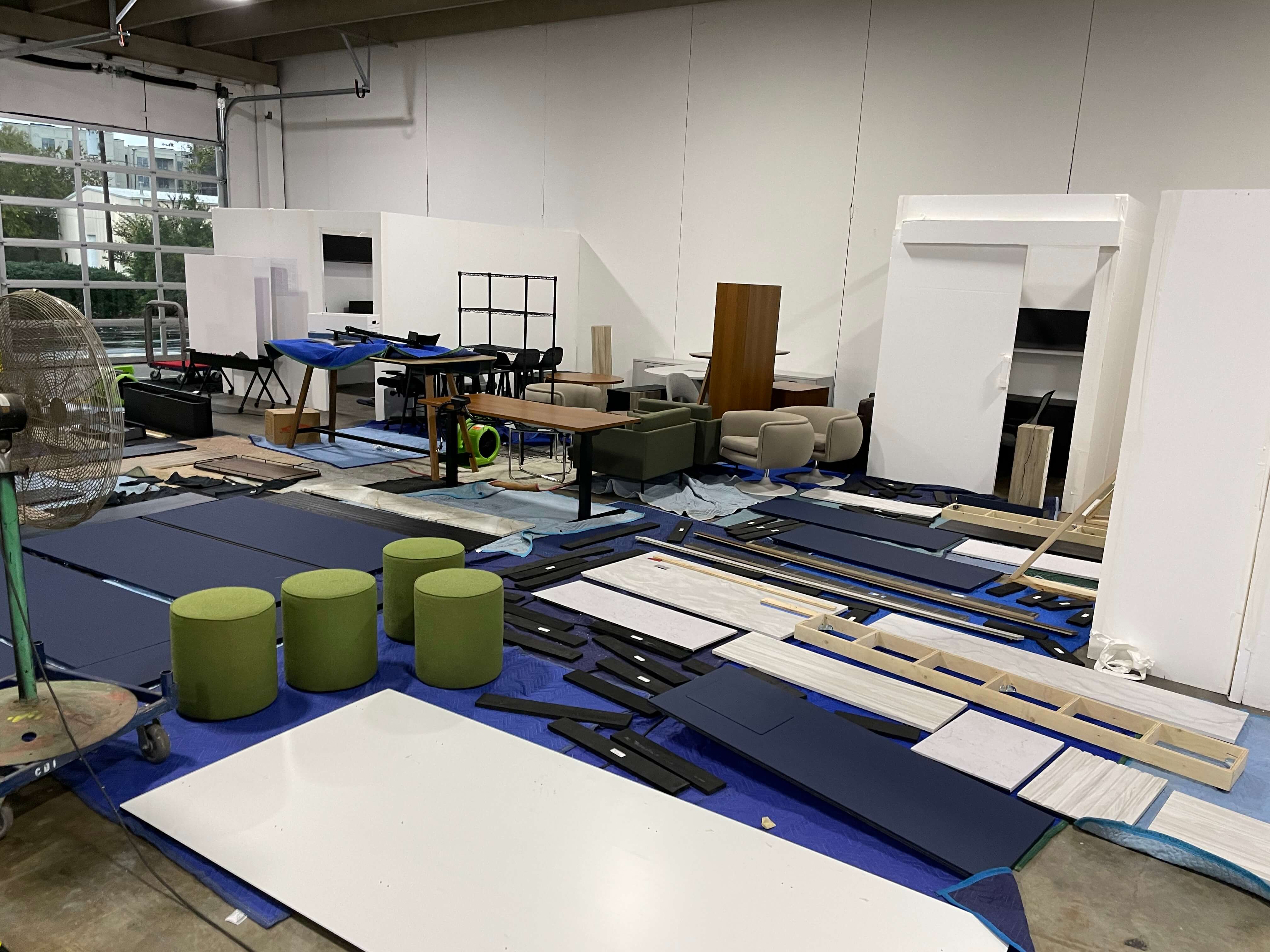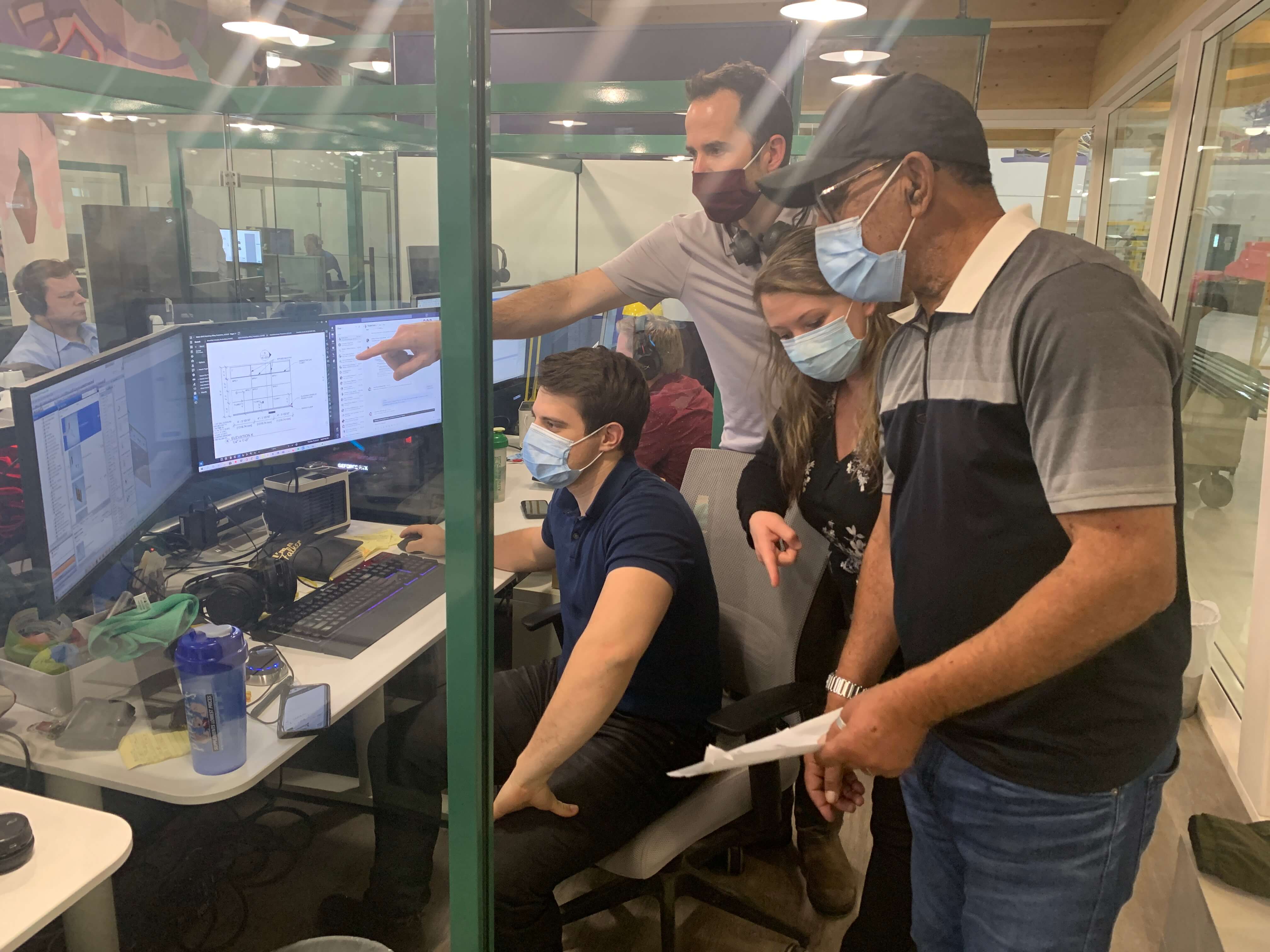 They also called Russ Jenkins, factory project manager at HQ. "Living in a digital world and engaging our integrated teams, we were able to reorder replacement digital components in a matter of minutes providing the advantage of being able to fulfill orders with a rapid turn-a-round time," says Russ. Everyone worked together and within two hours, the order for the replacement cladding and millwork was moving through the factory floor. They were loaded on a truck to Charlotte the next day, Thursday.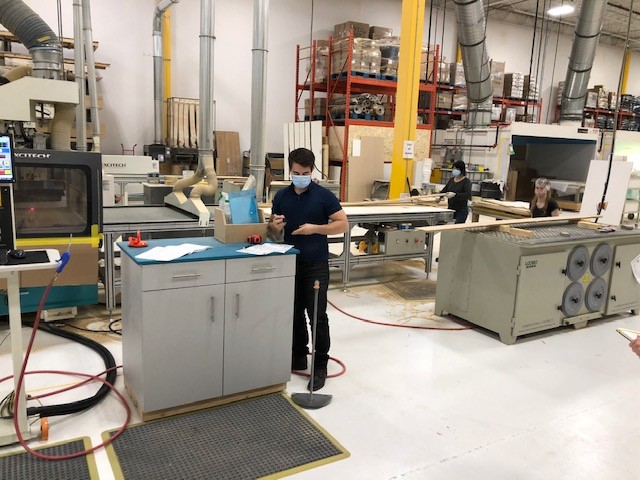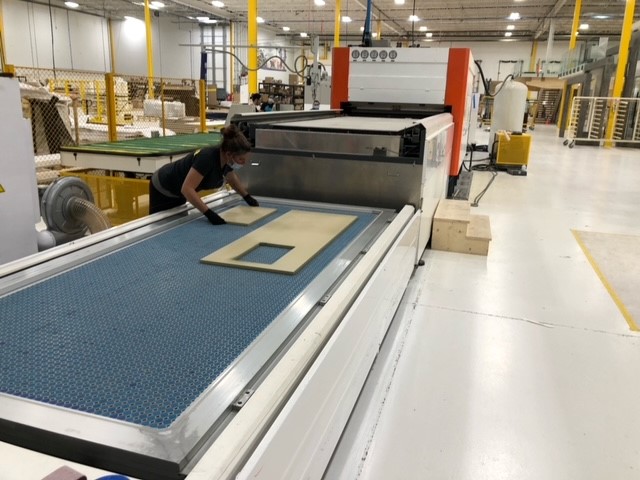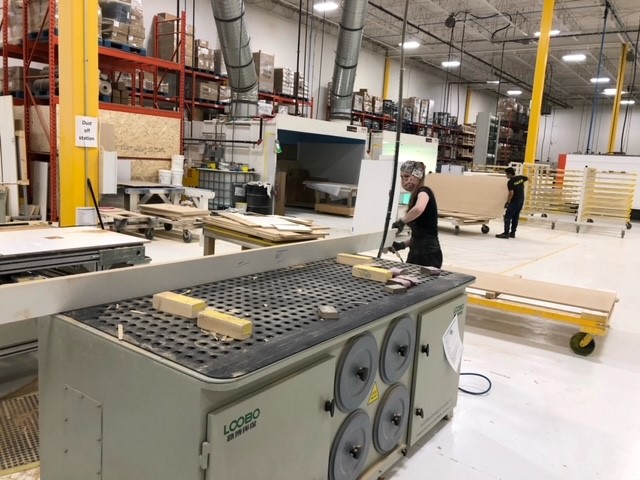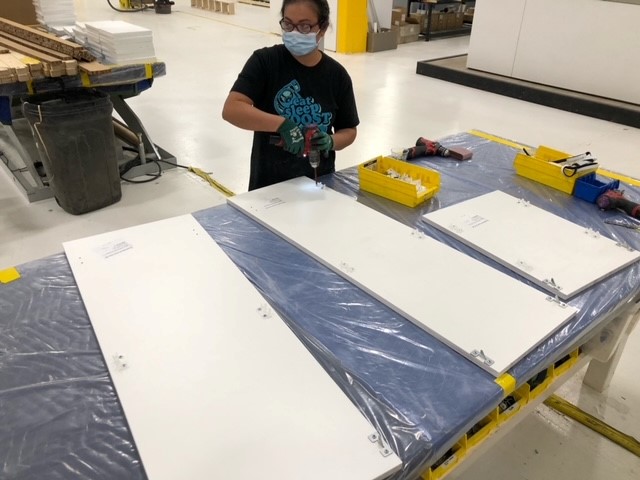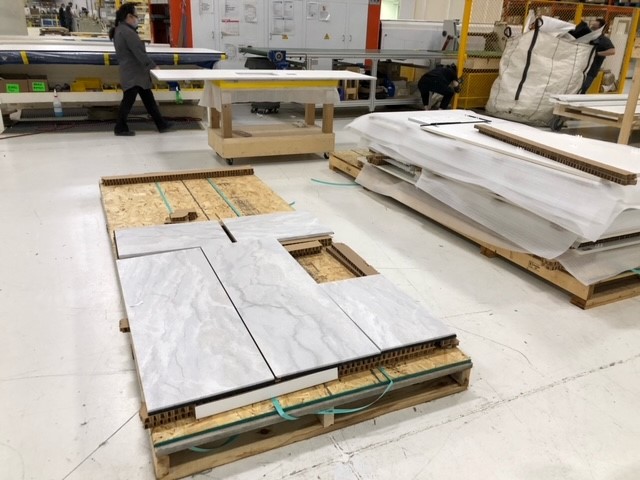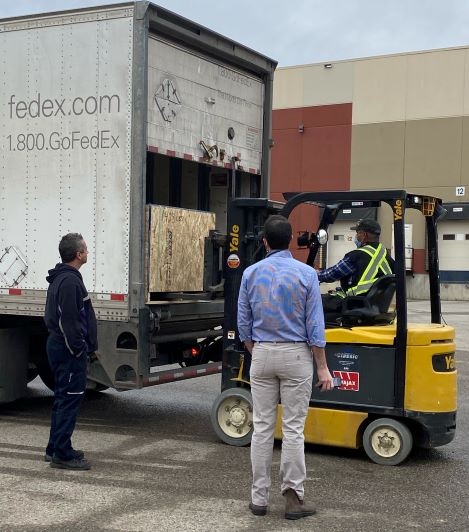 Meanwhile Friday morning in the Carolinas, our durable, hermetically sealed cladding and millwork had dried out beautifully, with no apparent water damage. So, the team put the original digital components back together in an hour or so and they're more than ready to meet the client Monday morning, armed with a gorgeous display and a real life example of Falkskin's ability to repel water.
As for the replacement components? Well, the Branch is keeping them around as a reminder of Falkbuilt's hurricane speed and just in case residual impairment shows up later. The folks in Charlotte are "beyond grateful" for the rapid response from the factory. "People gasp when they hear the tight connectivity between our Branch and the manufacturing HQ. It makes a big impact!!" says Chris Turner, of Falkbuilt Charlotte.
But it was all in a day's work for Falkbuilt. Using Teams video chat, project managers in Charlotte and Calgary worked with production, procurement and shipping to make it happen. As Russ says: "This type of collaboration was only possible though the integrated use of technology found at the foundation of Falkbuilt."
Floods and hurricanes are simply no match for the incredible power and speed of Digital Component Construction.
*UPDATE! The client was "blown away" by Digital Component Construction when they came to the (dried out) Branch Monday. The client heard all about the flood and understood immediately that Falkbuilt is "the future of building."**