New feature for Echo Dome
Walk around your Revit model in the cloud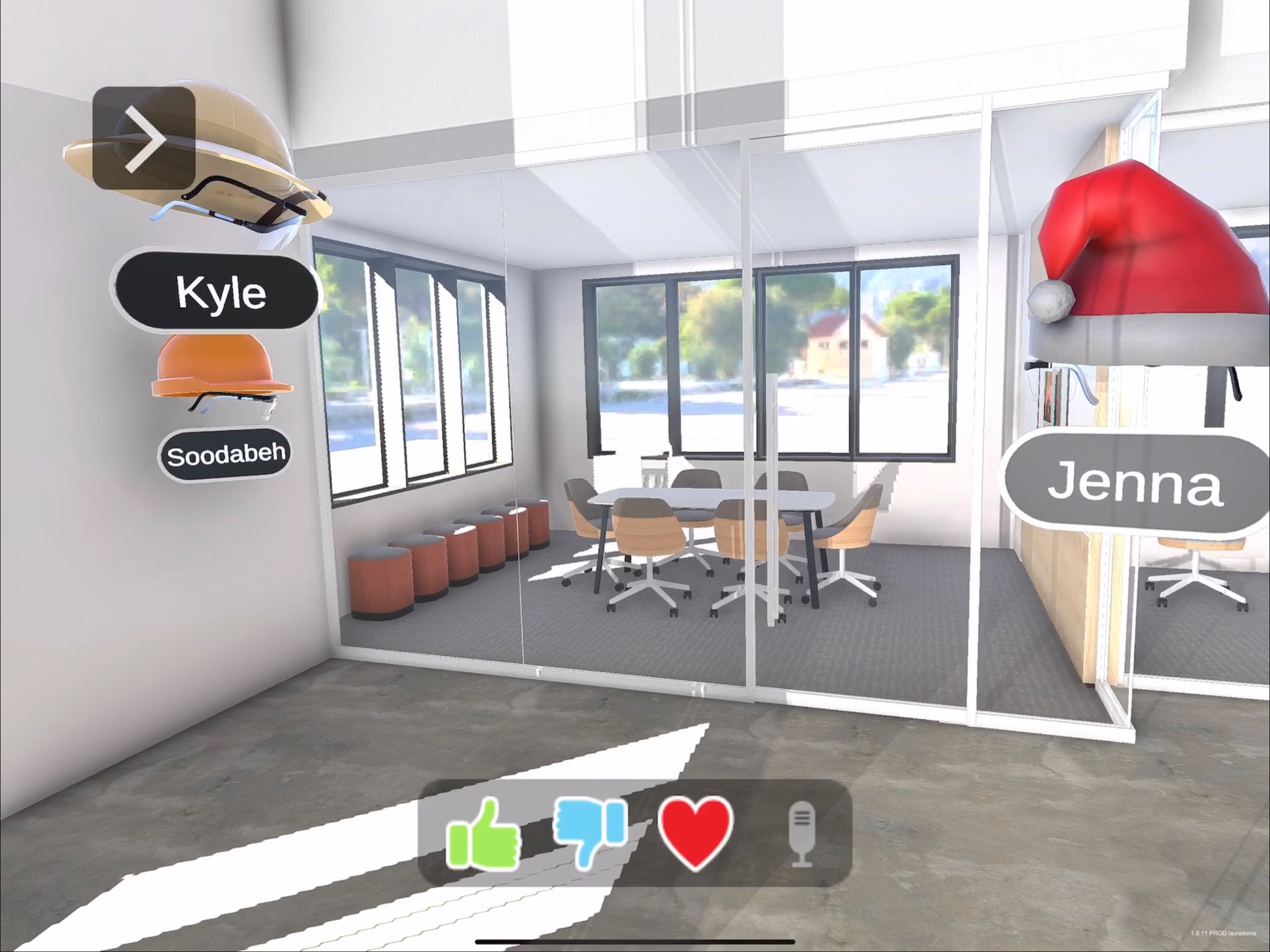 The latest release of our Echo Dome technology offers easy touch screen navigation for people who may not have an augmented reality device at the ready, or who may not have a lot of physical space to walk around as they explore a Revit model in the cloud. With this latest software update, Echo Dome brings the experience to more users.
Take a look at how you can experience the model on your phone from the comfort of your couch! Just follow the snowflake icon to see every nook and cranny.
You can still use true AR navigation by physically walking around the room you're in to see all those nooks and crannies—Falkpods, meeting rooms and kitchen spaces—in the model. This new touch screen navigation can be used interchangeably with AR or as a convenient substitute. Be sure to go to the App Store or Google Play store to update your app and activate Echo Dome's latest features.
See you in the cloud!