Join clients + colleagues inside your Revit model, in the cloud
For the first time ever, Echo Dome lets you walk through the model from anywhere with your mobile device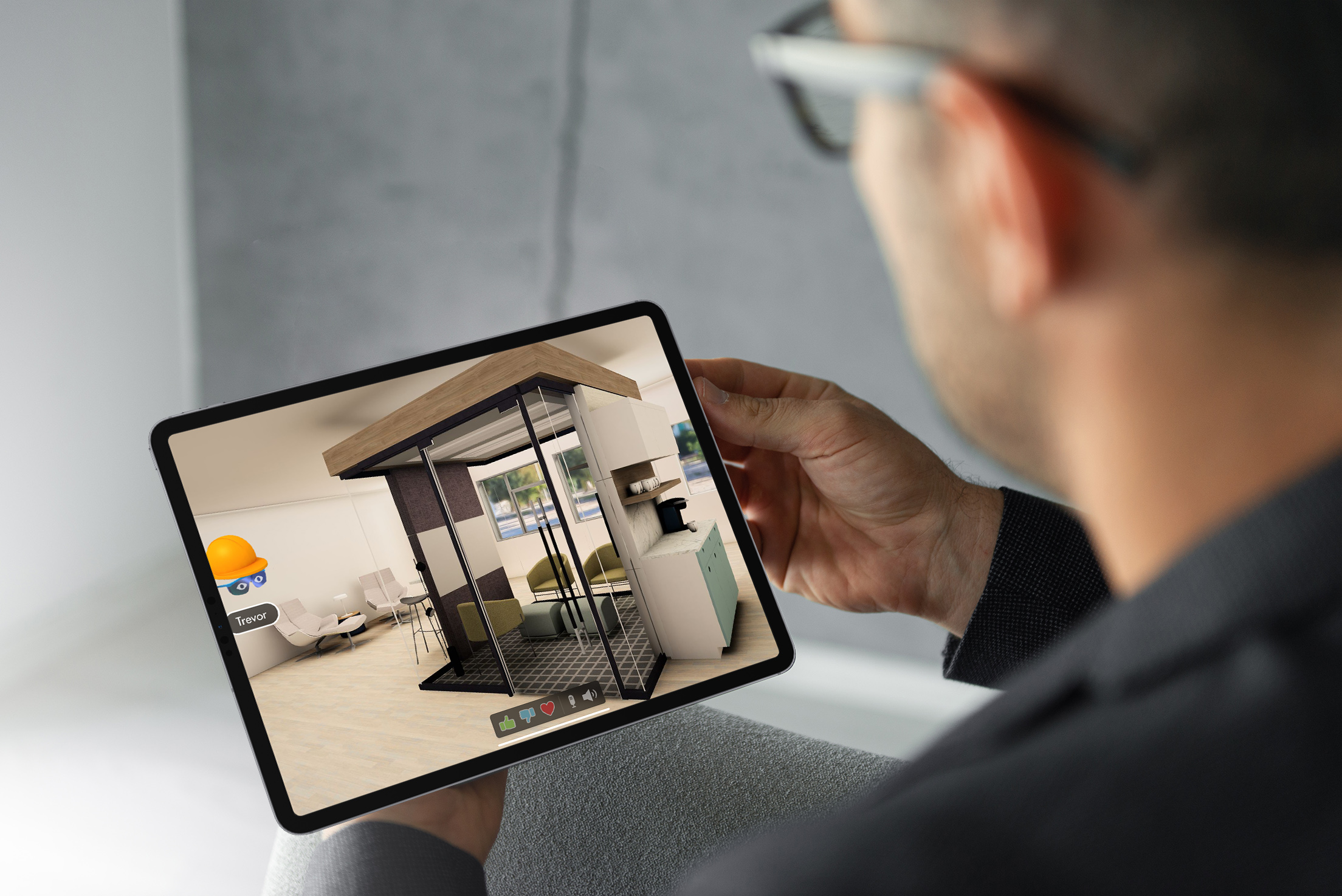 Echo Dome is a brand new powerful software that lets multiple users, for the very first time, walk through 3D space together, review architecture and design and make real time changes to a Revit model in the cloud. Echo Dome sends the Revit models into the cloud where colleagues and clients experience them in augmented reality, all from their individual phones or tablets.
By exponentially empowering Revit, an industry standard tool, Echo Dome is poised to bring radical improvements and efficiencies to the design, manufacturing and construction industries. It's just the first of many waves of solutions by Echo.
Falkbuilt is thrilled to be the first to employ Echo Dome. Our designer and AR/VR specialist, Jenna Davis, is one of the beta testers and she can't wait to start using Echo Dome every single day.
"Echo Dome presents an incredible opportunity for Falk and other Revit users to explore their designs and make informed design decisions in real time, while simultaneously experiencing the power of virtual collaboration among multiple users at the exact same time. The Echo Dome experience connects the intelligence of the Revit software with an intuitive virtual playground to advance our understanding of our future spaces, where any adjustments to finishes and configurations are captured in real time!"
Armed with their familiar tools, Autodesk and their own mobile device, architects and designers will literally take their Revit models to the next level—the cloud. With the unlimited capacity provided in the cloud, dozens of people will experience the space together at the same time, from wherever they are in the world, streamlining the process and creating untold efficiencies.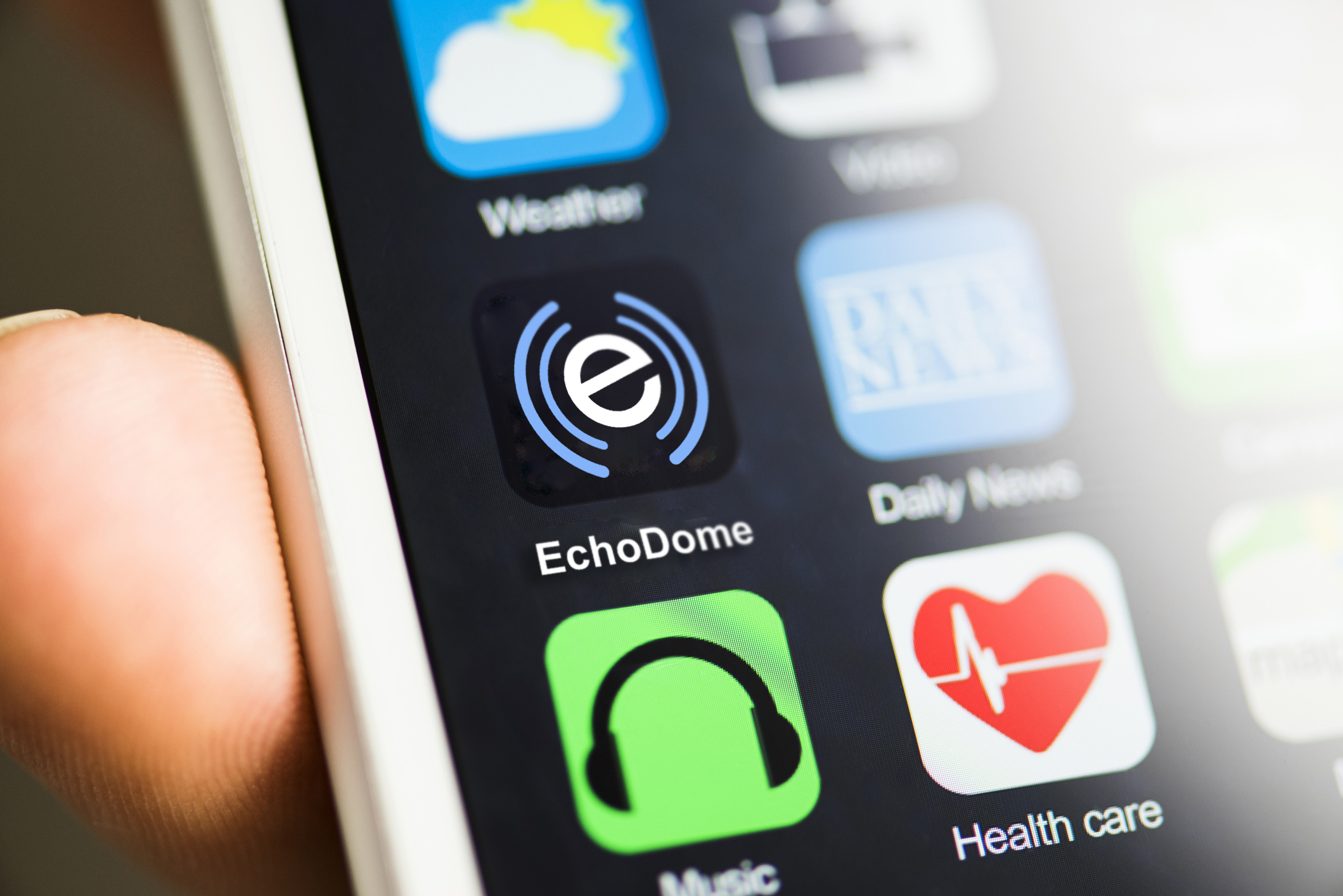 Here's how it works:
You invite participants to meet you in the cloud. Everyone signs in to Echo Dome, grabs an avatar (a different hat, from safari helmet to a ball cap) and goes for a walk, while talking to each other about what they're experiencing.
Want to change the carpet or a finish on some millwork? Done. Check out the details of a glass corner? Easy. You can even change the entire configuration. Any and all changes are echoed through the BIM data in Revit. If you're the quiet type, you can mute your mic and communicate by sending a heart, thumbs up or thumbs down. A meeting that once took hours in 2D can take minutes in 3D.
Echo Dome is just the first step of the extensive Echo program, the first and only cloud-based end-to-end software platform for the construction industry. Using AI and cloud computing, Echo integrates and empowers industry-standard technology (including Revit and Inventor) to create, for the first time, a seamless experience from design to factory to build.
Echo Dome is being released to a select group of users for further testing and feedback before the software is finalized and launched to the marketplace soon.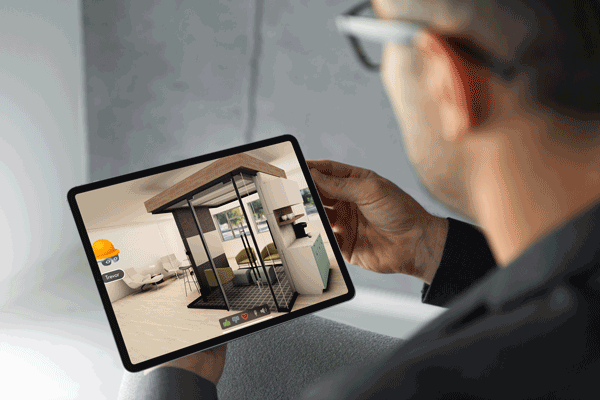 Make sure you're signed up to get this email + be the first to hear when Echo Dome is released!
Sign Up Now