Lake Louise + Ridgeback
Two more colors in 2021 Falkskin collection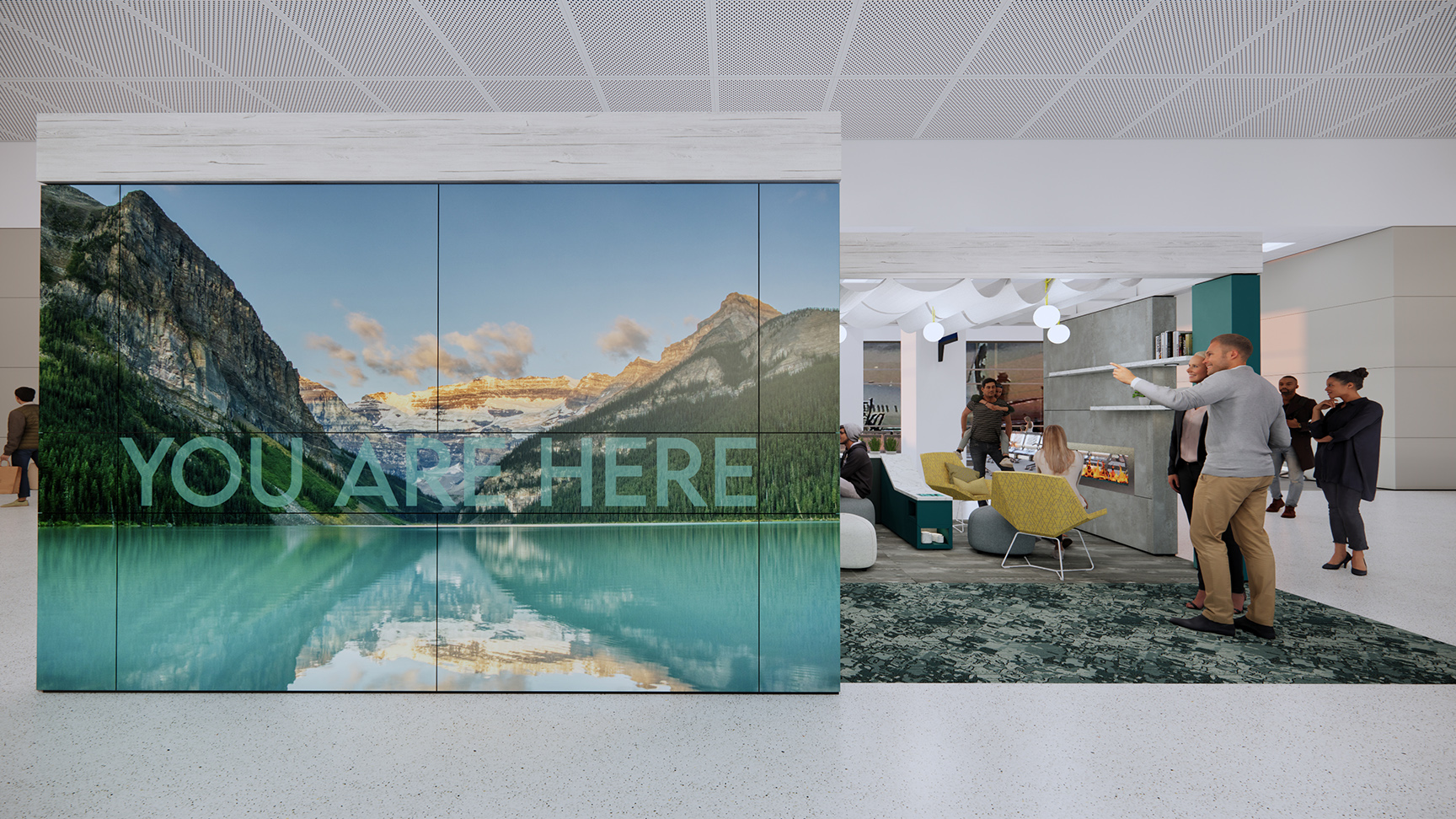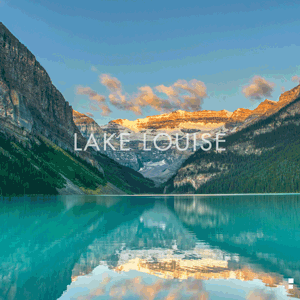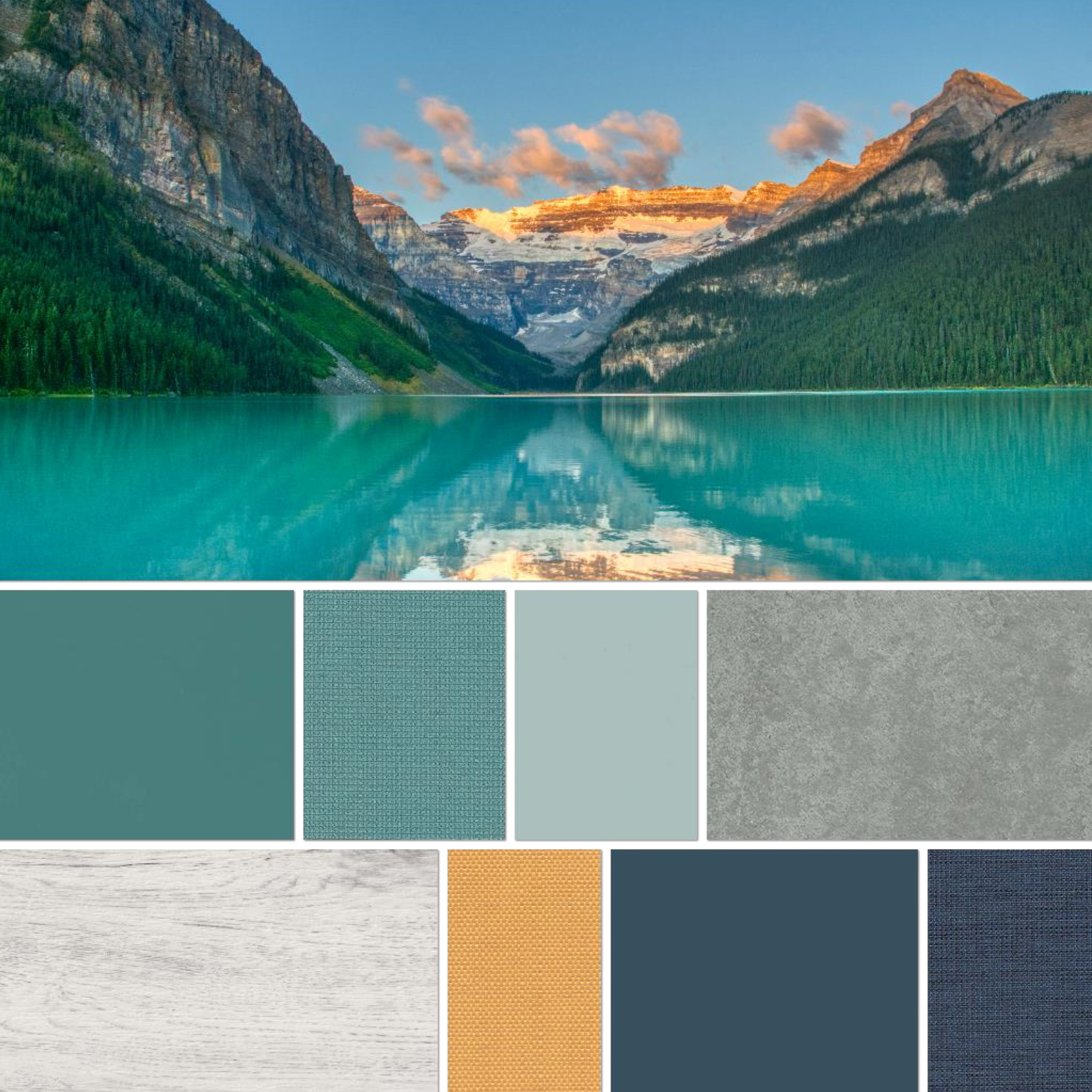 Lake Louise is an iconic mountain lake in Canada's Banff National Park and a deep teal that will bring much depth to your space. The new Falkskin color is also a "supernatural stunner," says Falkbuilt designer Dyelle Nicoli. "We are drawn to this lush and savory teal, just as we are to the beautiful place."
Dyelle incorporated Lake Louise into two fresh conceptions of retail space. "Outside the Falkpod, it is paired with bright yellow to punch up gray washed, concrete and stone textures. Inside, Falkskin standards Malachite and Matte Luxe Teal are introduced to achieve an inky, immersive experience with color."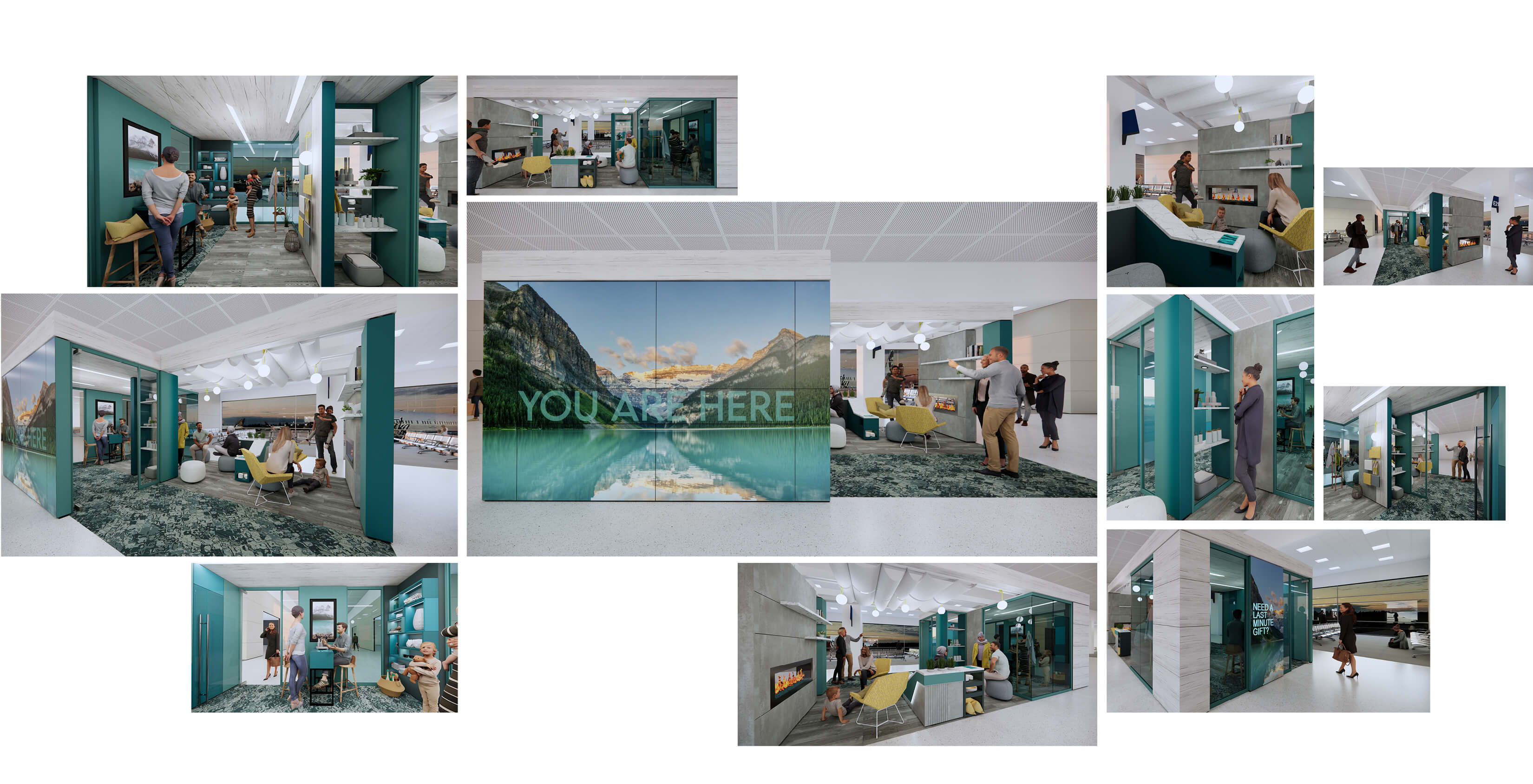 While visitors to the actual Lake Louise enjoy the experience from the surface, ice skating in winter, canoeing in summer, Dyelle is intending for visitors to these retail spaces to feel submerged in the richness of the color.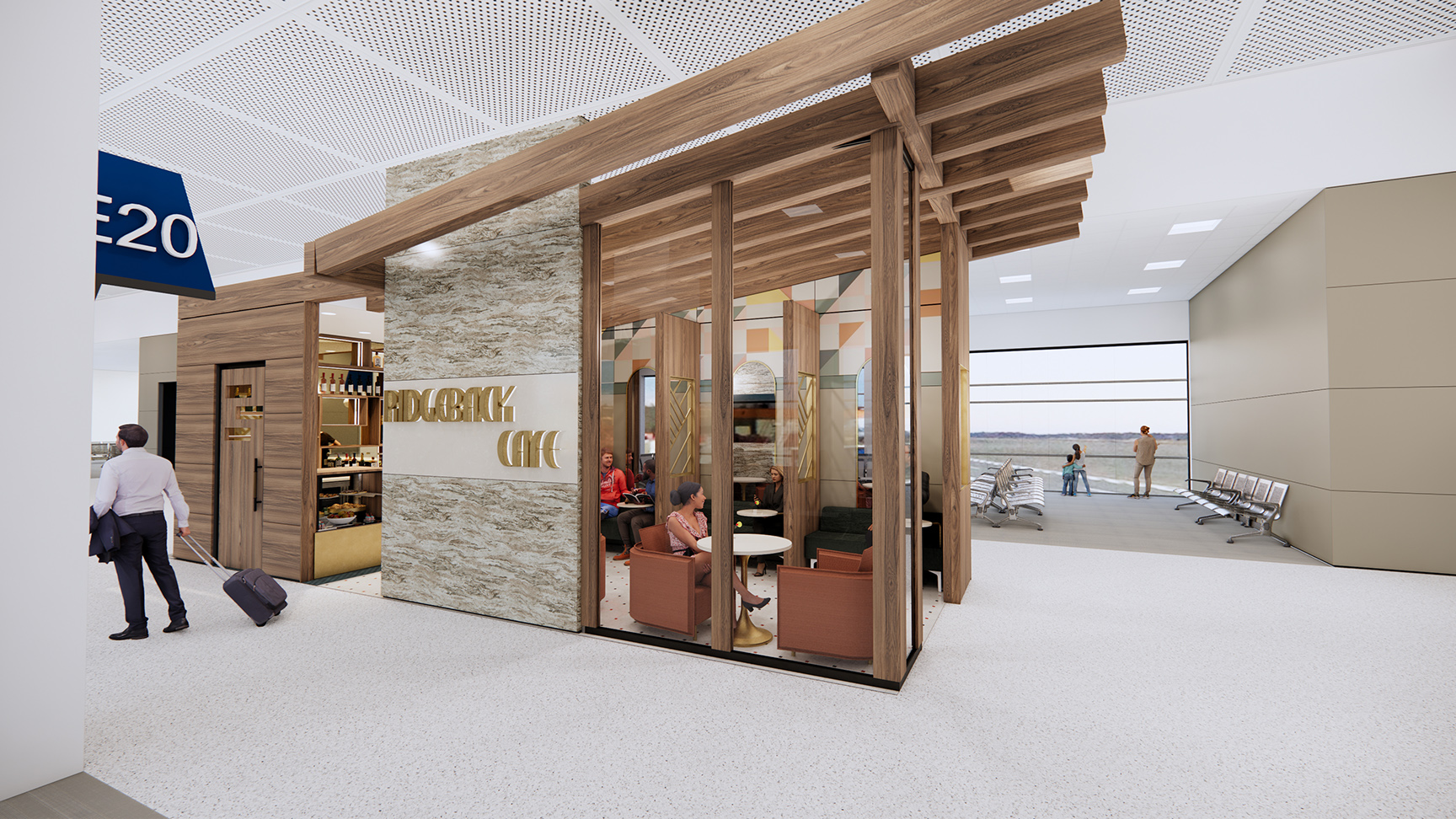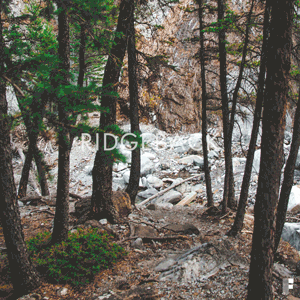 Named for a popular hiking trail west of Calgary, the Ridgeback Falkskin offers the same sense of openness and tranquility as a day spent outdoors. "It's a warm neutral color adding to the Falkskin options," says Falkbuilt designer Alicia Luthy.
She's used Ridgeback in imaginings of an airport gathering place. "It's the perfect balance between grey and beige and it really makes a space feel warm and cozy," she says. "The neutral color, paired here with wood grains, adds a sense of comfort to an otherwise more impersonal public space."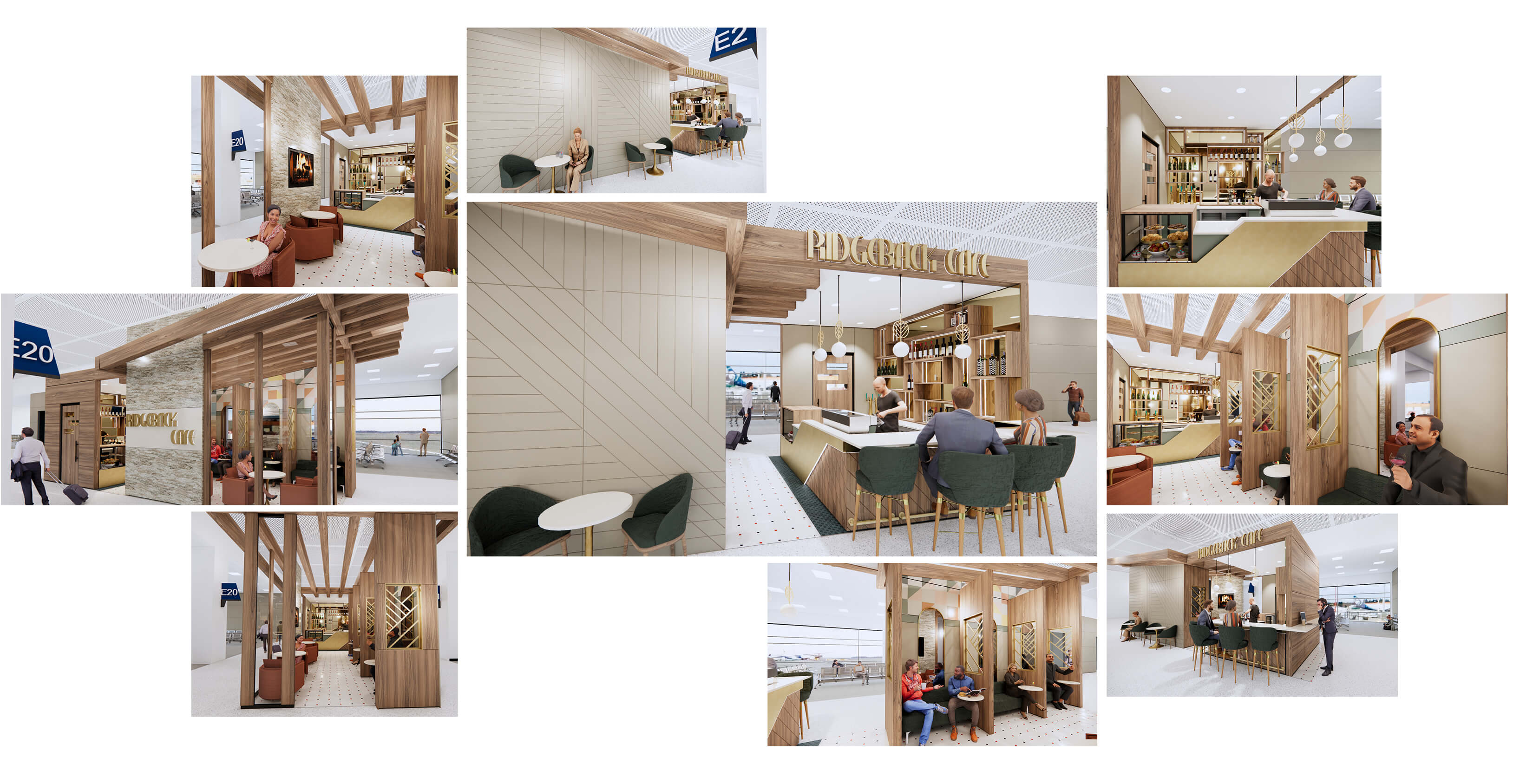 The 2021 Falkskin colors inspired by the great outdoors are sure to bring a natural bounty into your space.