"Nice, clean European look"
Digital Component Construction's "simple system" put to use in Cincinnati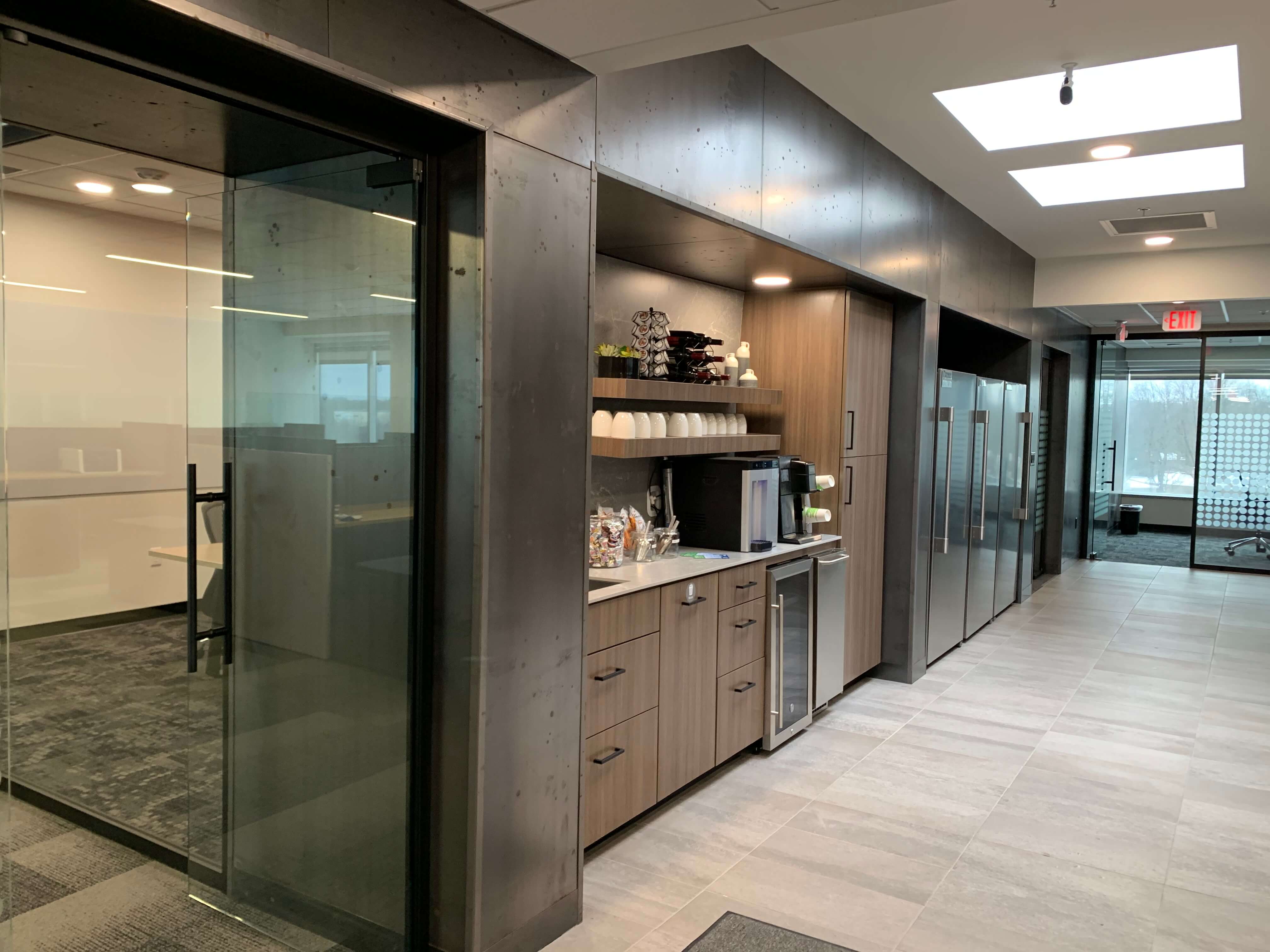 Business and technology consultants Systems Evolution Inc (SEI) wanted their Cincinnati home base to have an industrial feel and collaborative environment, and Falkbuilt's sleek glass fronts, along with pivot and sliding doors, were just the ticket.
"The client wanted an industrial aesthetic but have an open-door policy. The minimal profile run with glass allowed us to maintain that collaborative feel between spaces," says designer Caity Osborn of Platte Architecture and Design in Cincinnati.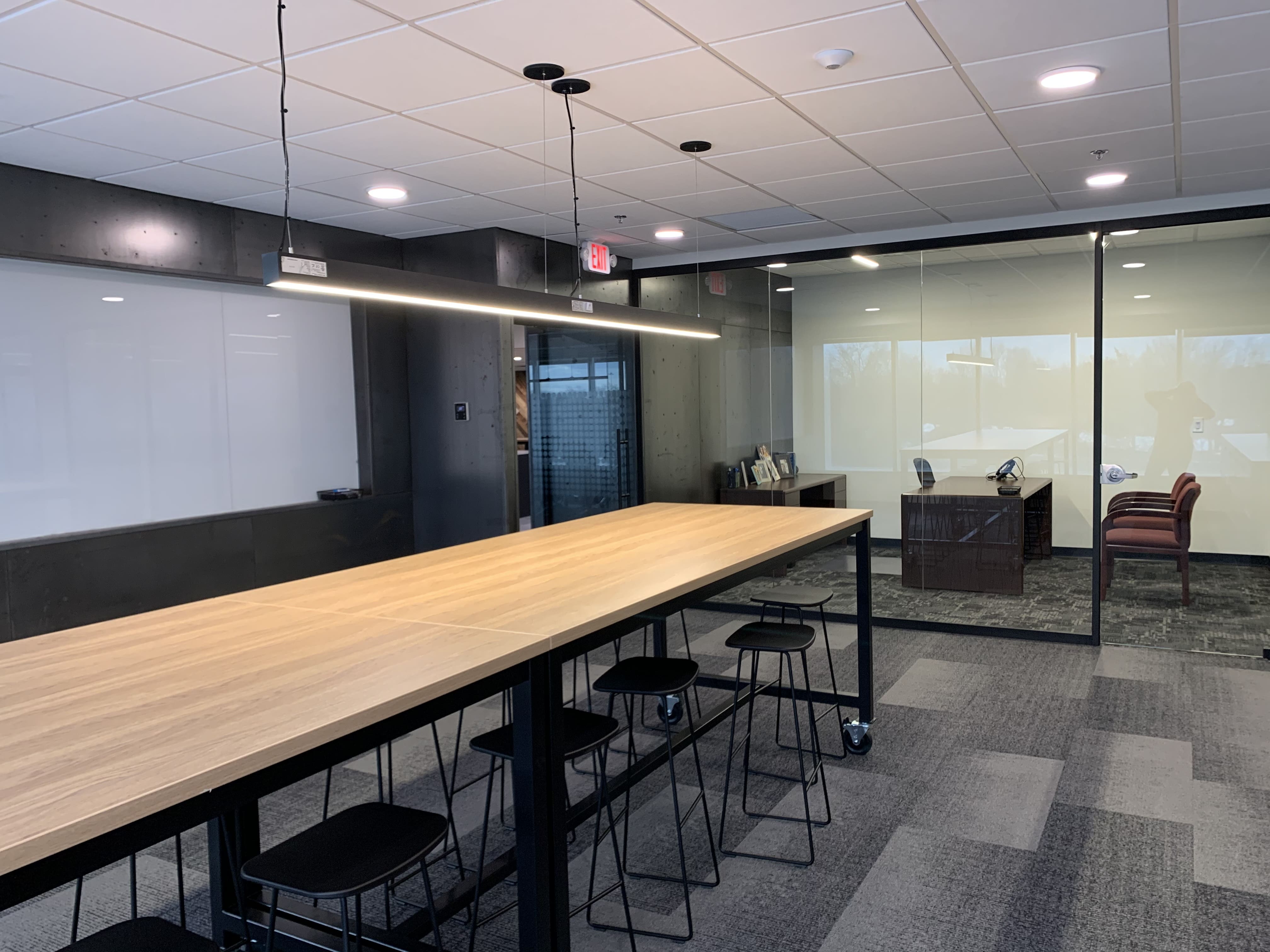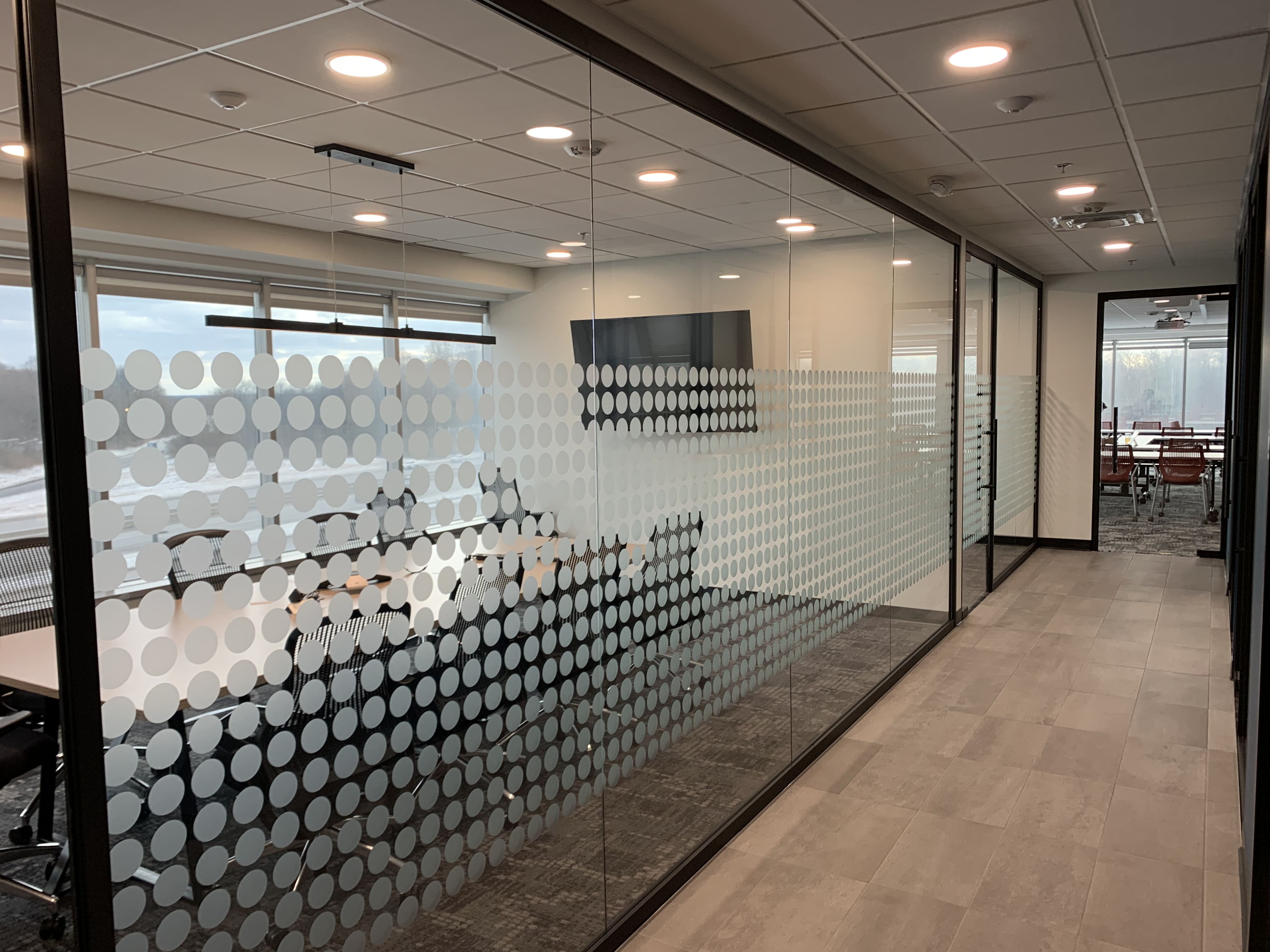 Caity and her colleague Melissa Reddy worked with Falkbuilt's Cincinnati Branch to get the right glass solutions to delineate the space between SEI's break room and conference rooms and the client's big open training and refreshment area.
"Falkbuilt can accommodate whatever you need," says Melissa, architect at Platte. "I liked that it was an all-self-contained, simple system that can be used at any location. Where we had different heights, it was not a problem."
The glass creates a sleek look, allows light to flow through the space and gives a nod to the SEI's circular logo with dots on the conference room exterior.
"Having such a clean, simple profile allows the wall to be the mass and everything around it to have a lighter touch. You can't get that nice, clean, European look without paying a lot more," says Caity. "We learned about the product at just the right time and this allowed us to bring a higher level of design at the price point we needed to meet. And that's exciting."