What the Falk is Digital Component Construction?
(Spoiler alert: it's conventional construction on steroids)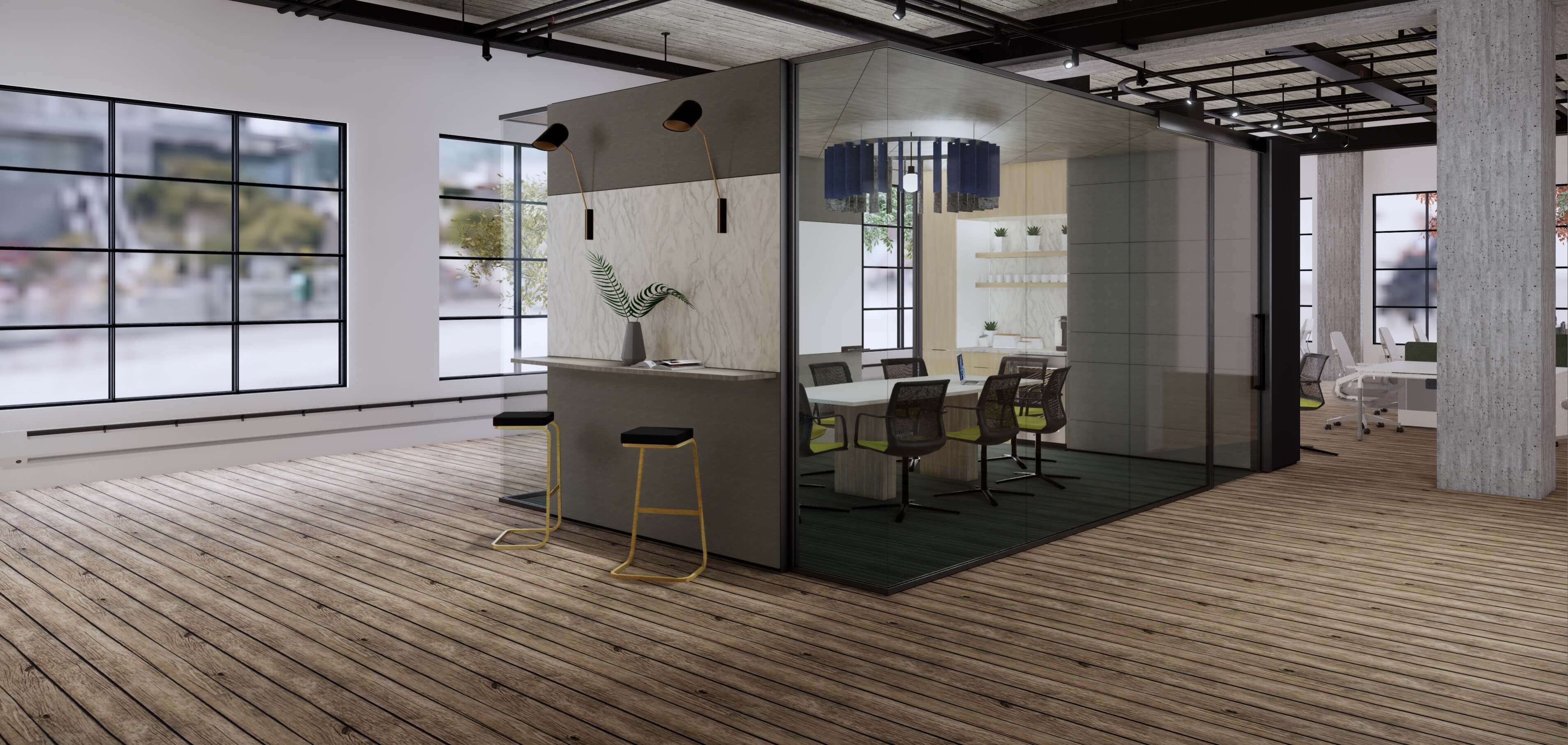 Digital Component Construction is a simple solution that combines proven interior construction methods with next-generation technology to build beautiful, high-performing and cost effective environments. It follows the same process as conventional construction but along the way, it reduces costs and shrinks schedules.
Falkbuilt connects with the same technological platforms that are widely used in conventional construction and we use industry-standard design and engineering tools. We deliver and install in the identical manner to conventional construction—except you don't have clean up the site or haul away a bunch of waste. 
You also don't have to pay an arm and a leg. In fact you'll be surprised at the labor rate for Digital Component Construction (another spoiler alert: It's less than installing steel studs and drywall even before taping, sanding and finishing). 
With Falkbuilt's innovative design and engineering process and strategic sourcing, Digital Component Construction's solutions are unbelievably competitive. They also deliver acoustic performance, infection control and refined designed detailing.  What the Falk are you waiting for?