White, bright + aglow
Lighting company loves radiant space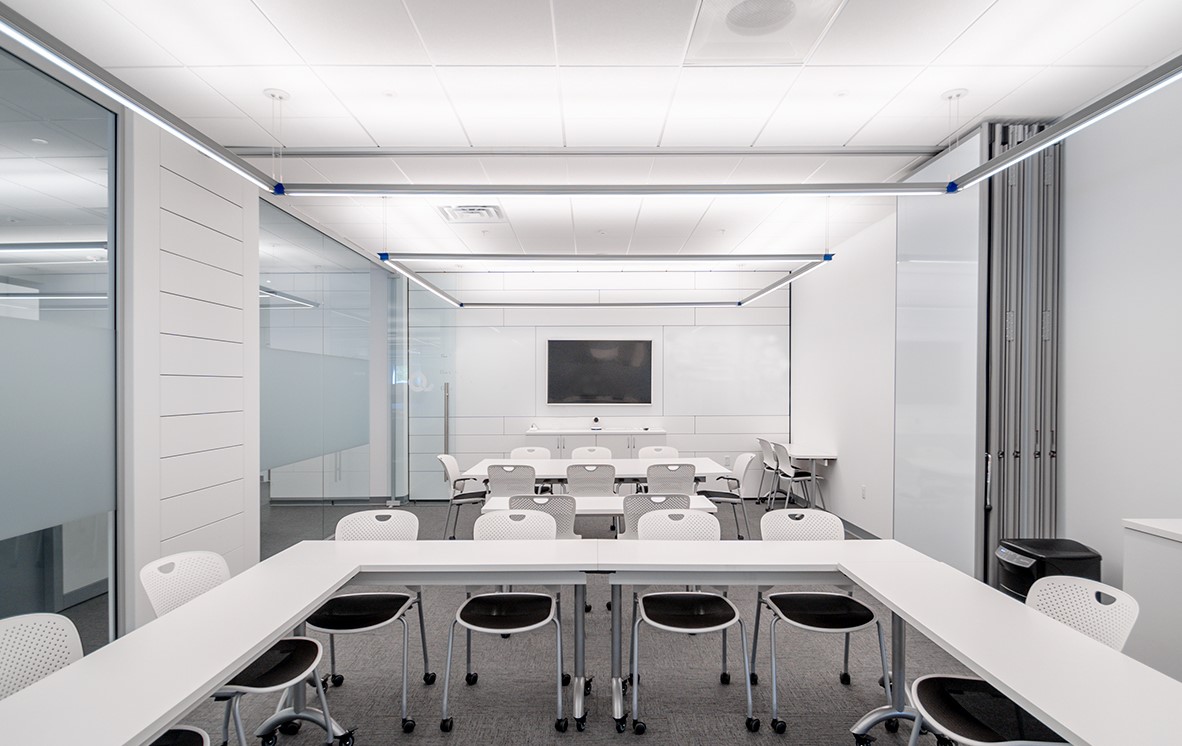 When you're in the business of selling lighting, it makes sense that you'd want your space to be radiant. And this LED lighting company, Q-Tran in Milford, CT, is aglow over their new, all-white space.
Falkbuilt Kansas City Branch worked closely with the architect, Ron Gushue of ERG Architect, and the company owner, John Tremaine, to create this clean and modern design that features our glass fronts, solid walls and millwork.
"They really appreciated getting quick answers and revisions to design," says Falkbuilt KC designer Brittany Chastain. "They were always in the know since we are factory-direct and don't have to wait on other people getting back to us before we can get back to them."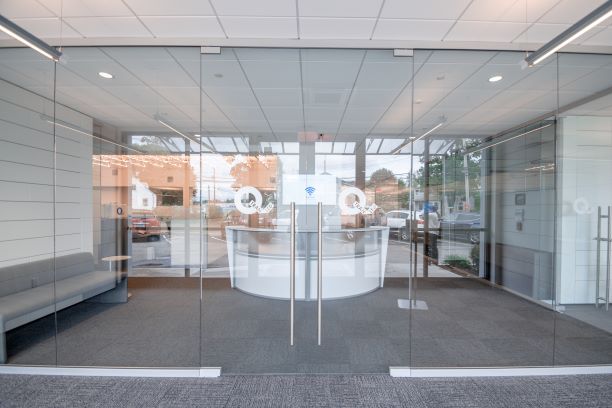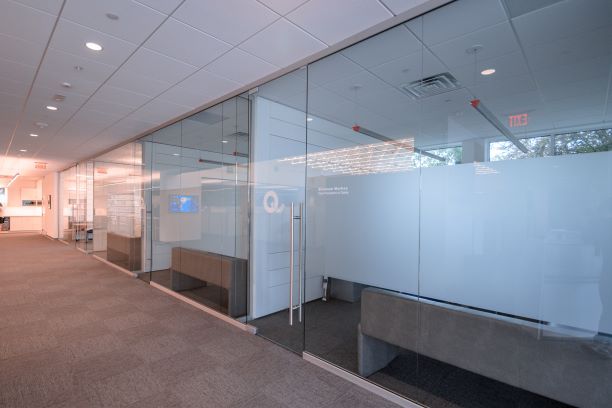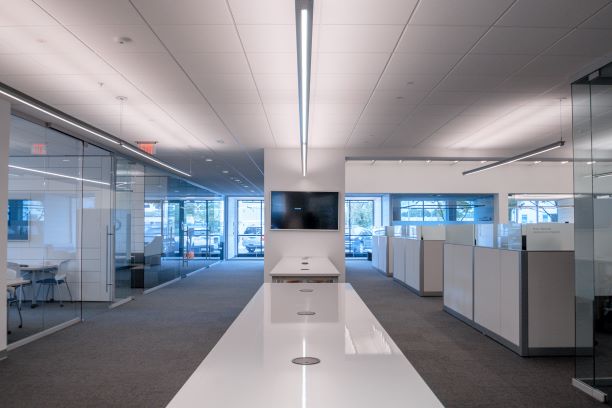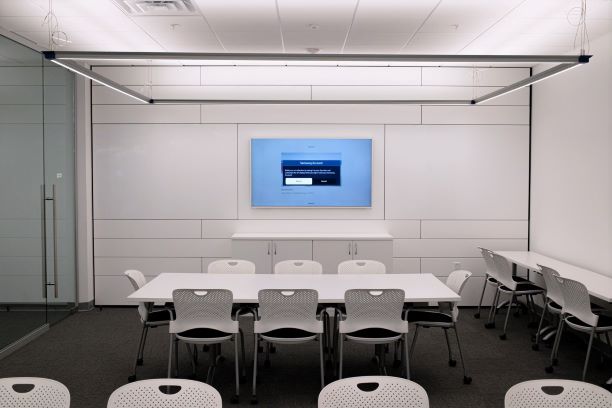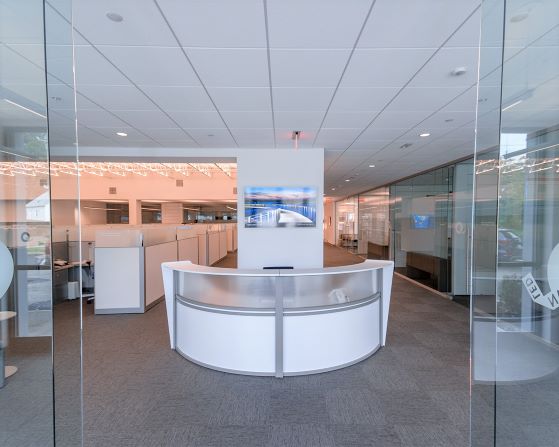 The frameless glass doors create a seamless and sleek look that helps show off the company's architectural lighting. The horizontal reveals on the solid walls create a cool shiplap look. WriteAway on the walls in the offices, meeting room and breakroom area invites people to pick up a marker and get creative. And with Digital Component Construction, a custom fix for walls connecting to window mullions--cutting cladding to fill deep window sills—was no trouble at all.
"Attention to detail was important to the architect and owner," says Brittany. "They had complete trust in us and felt comfortable that their vision would be executed, even though we are in a different state than the jobsite!"