Zoom through Falkville
Take an action-packed tour of the future of interior construction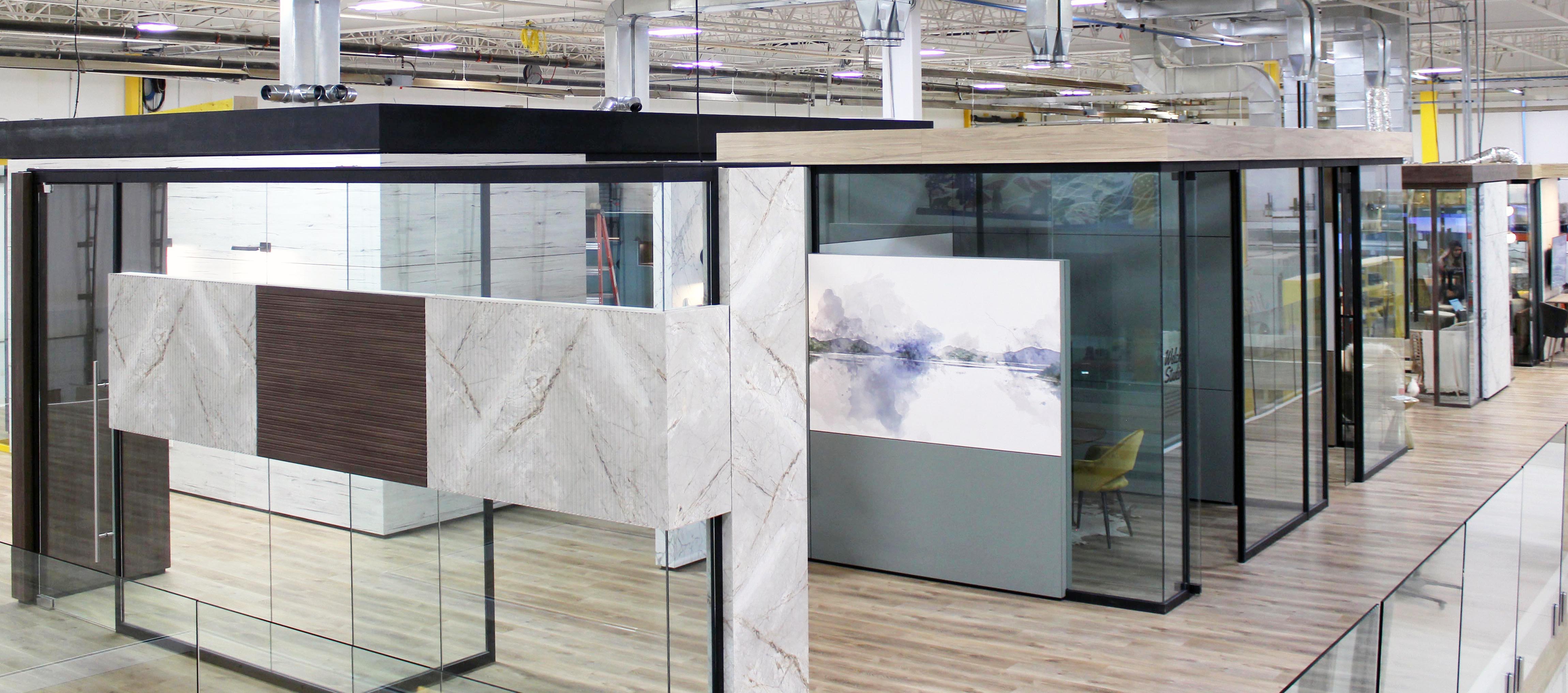 Every day, Falker Thom Hinton tours clients through Falkville, a beautiful showcase of Digital Component Construction in the middle of the Calgary factory. In less than an hour on Zoom, he walks clients through gorgeous spaces and goes behind the cladding to show the simplicity of how our digital components come together.
(Take a boo at Falkville in the news).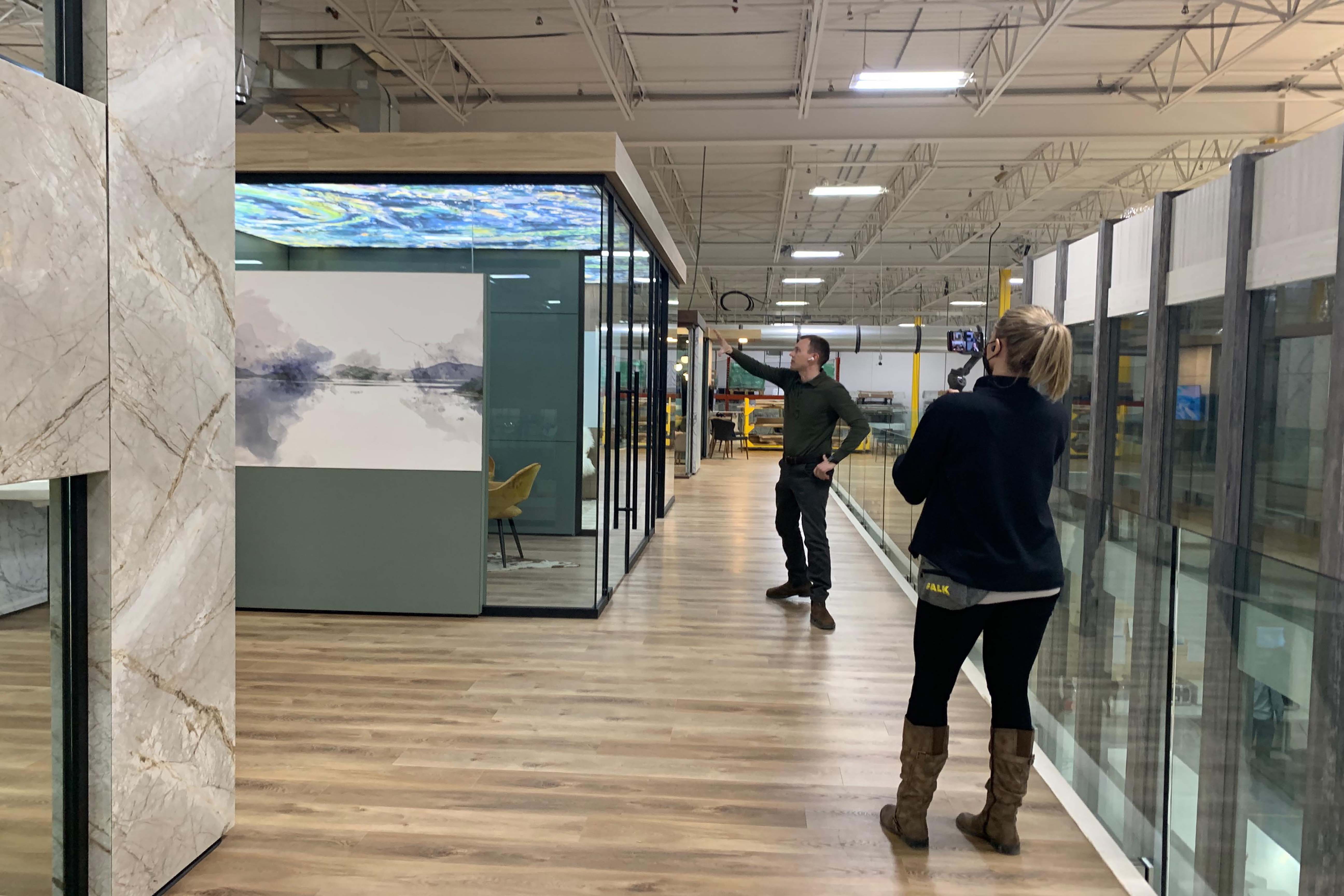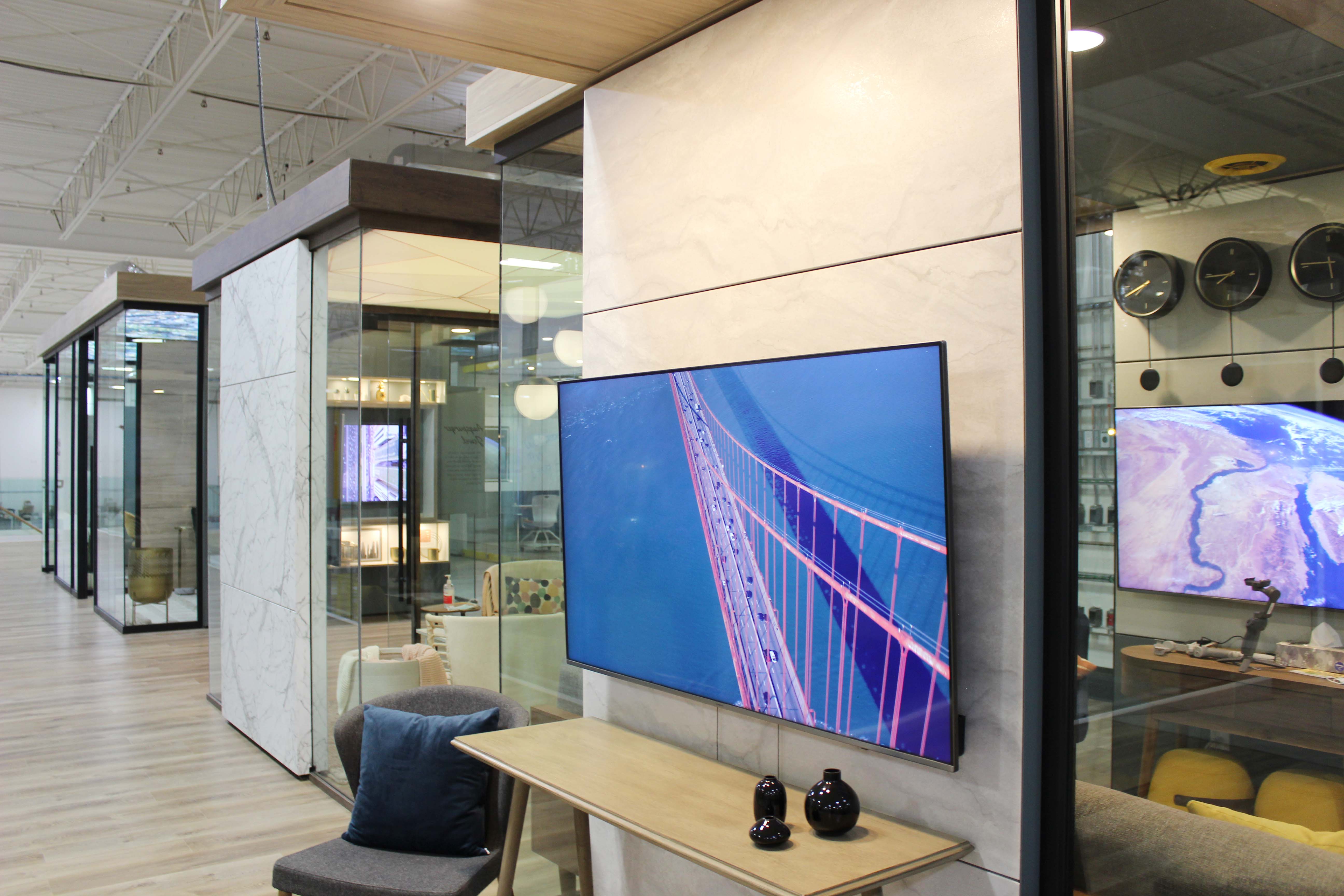 Clients fire off questions (that's Thom's favorite part), he gives a quick overview of the manufacturing process and even stops to pat a puppy every now and then. You'll see fish swimming on one ceiling, giant fish scales on another and tiny ones in a bathroom off a patient room. As well as the fully loaded healthcare space, you'll get schooled on telescoping doors and folding walls in a classroom and see the future of retail spaces.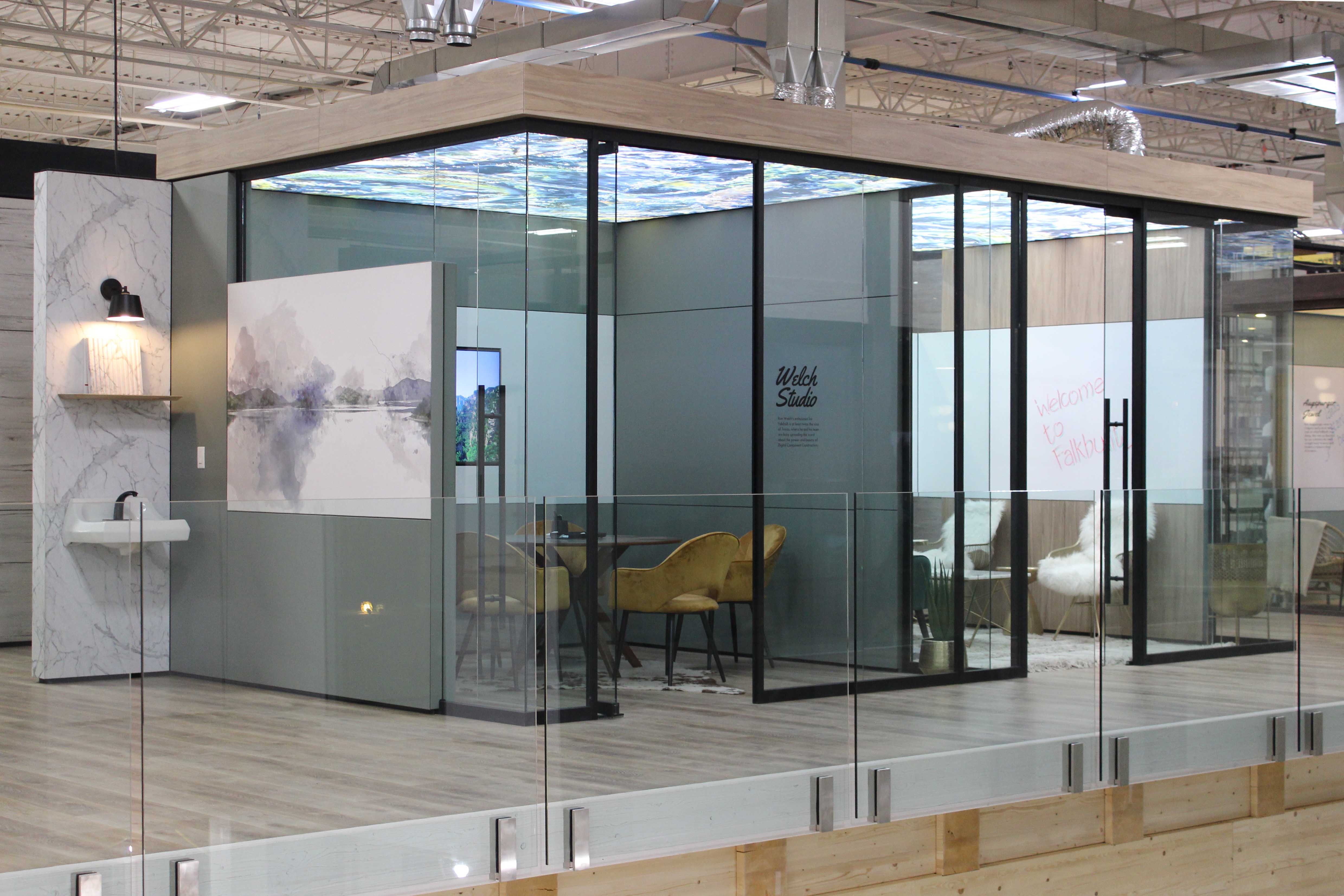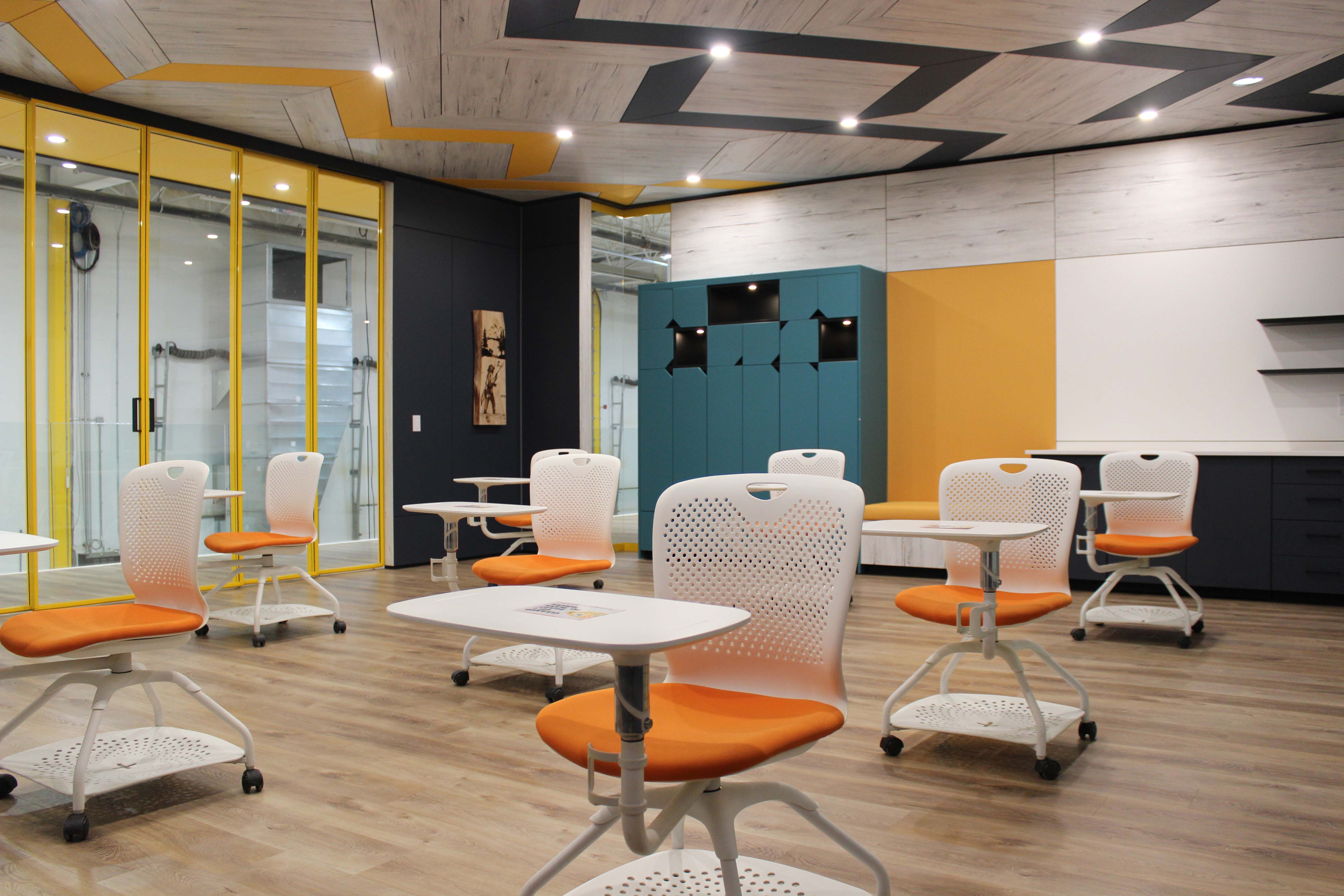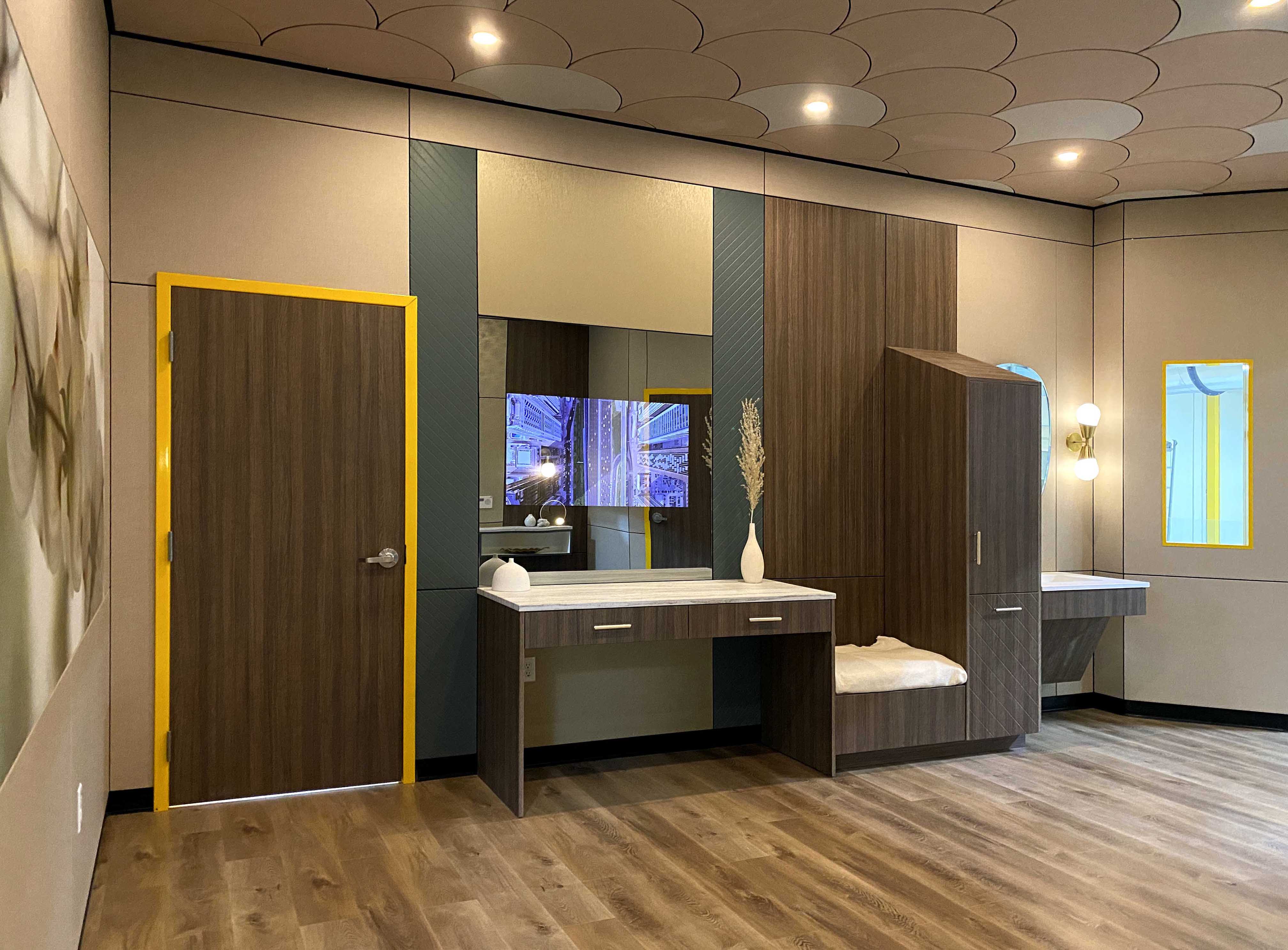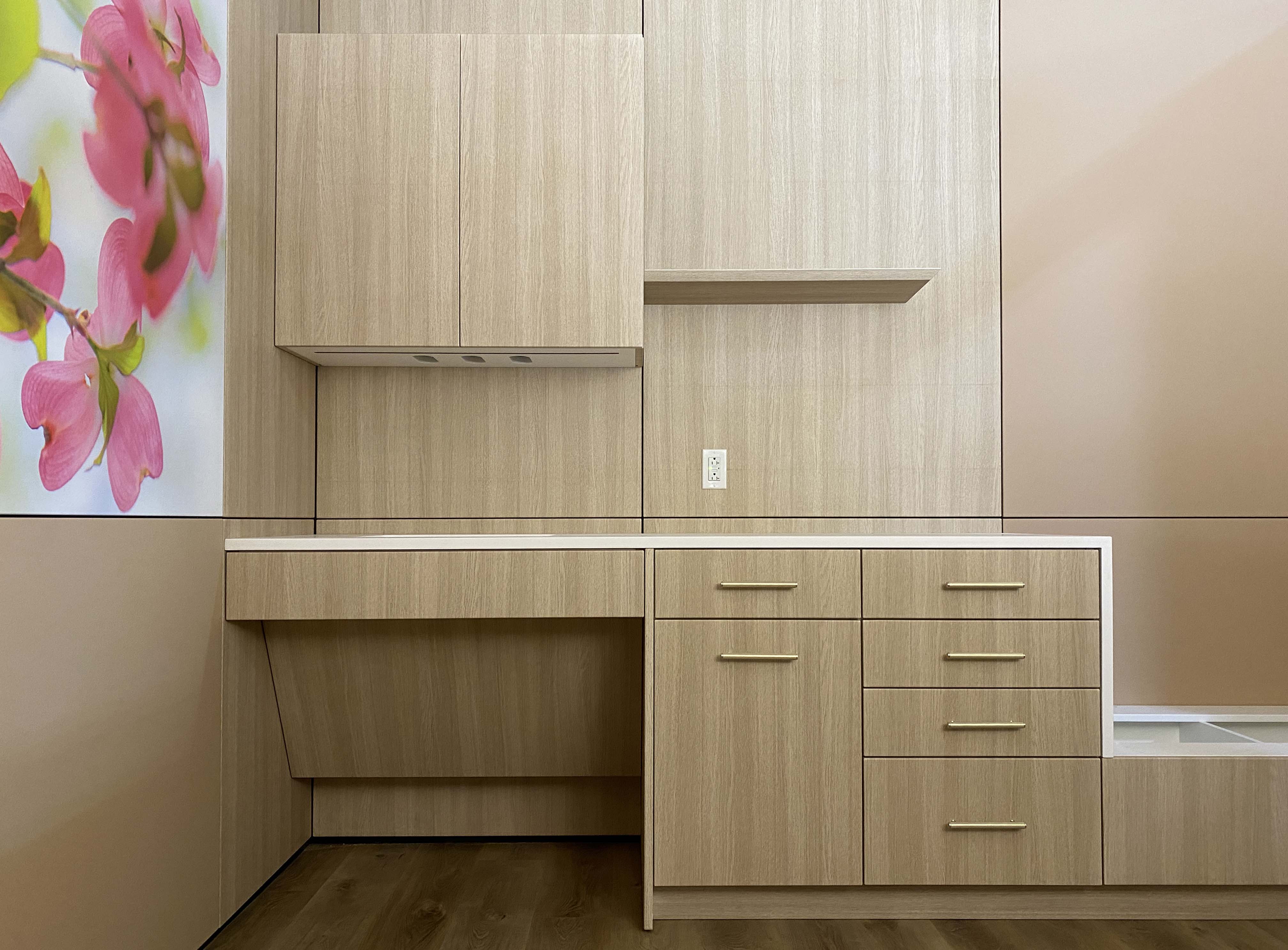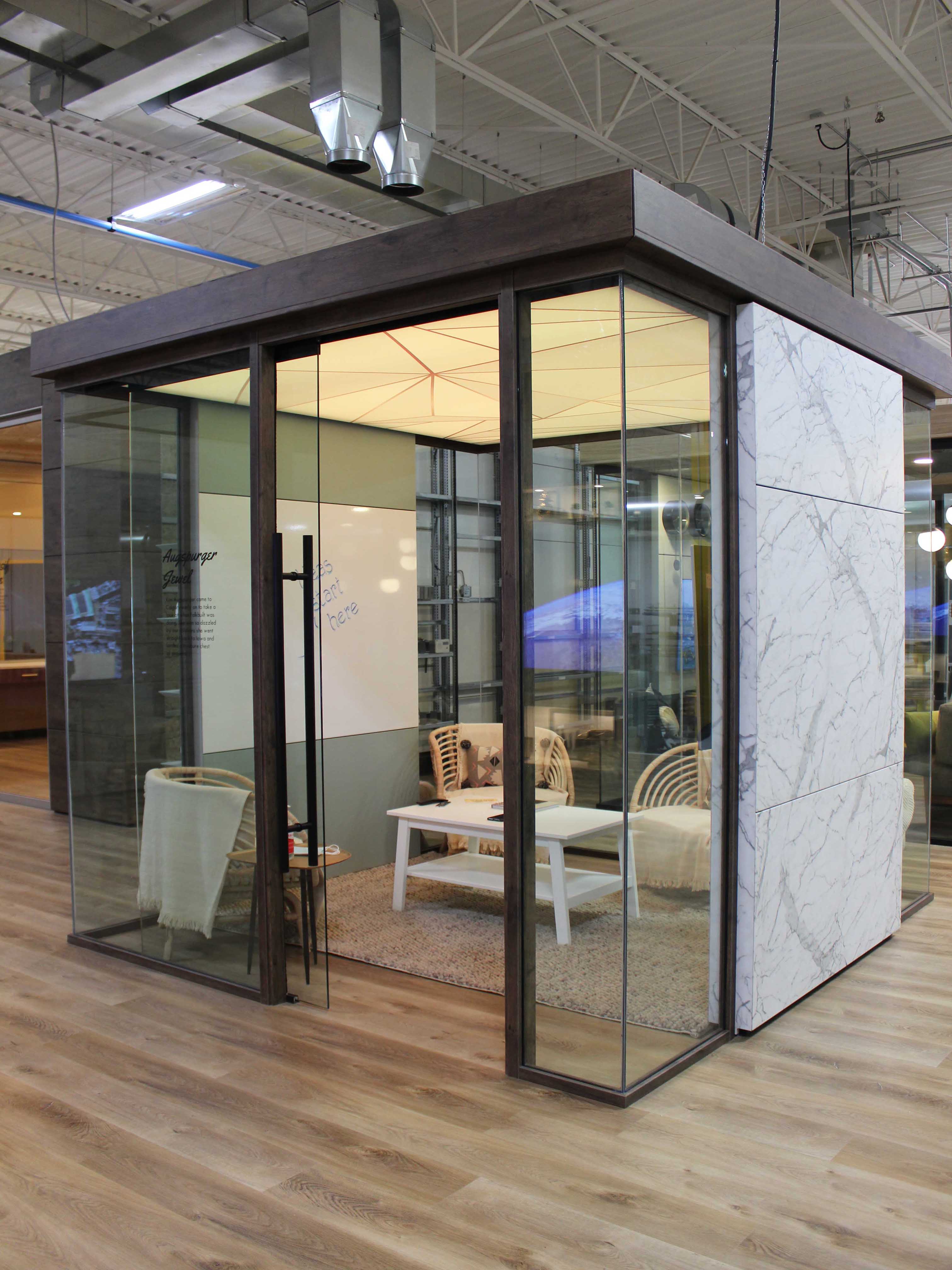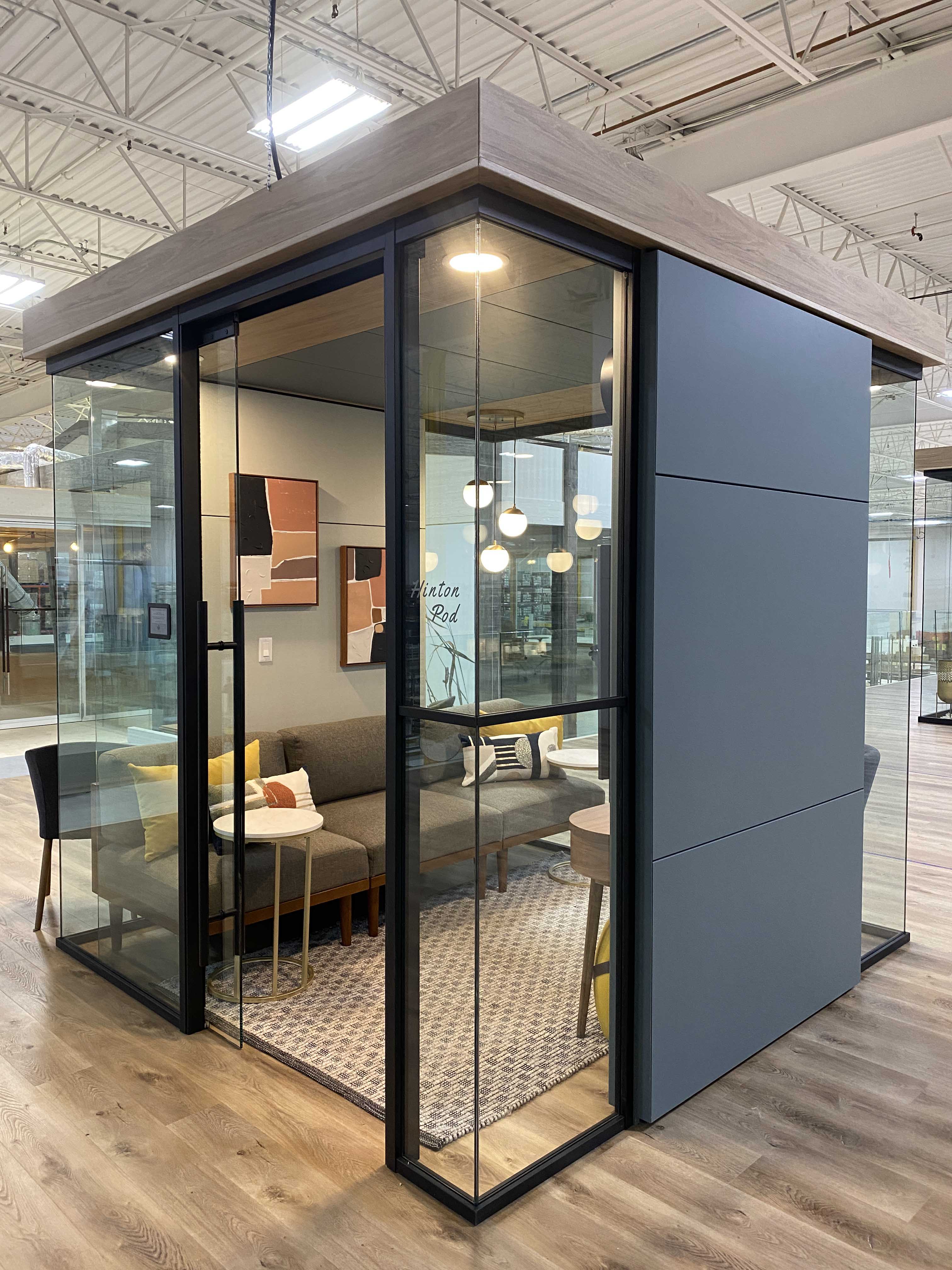 We're looking forward to having clients visit Falkville in person (and pat puppies for themselves) but in the meantime, join us for a dynamic, informative and fast-paced Zoom tour through Falkville.