1st award. 8 hours from crate to clean up.
+ "most amazing day in my entire business career"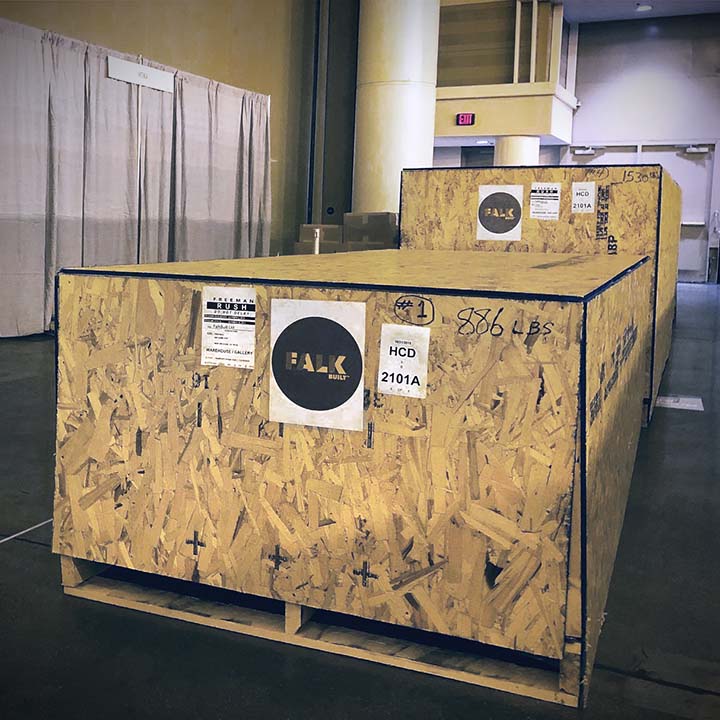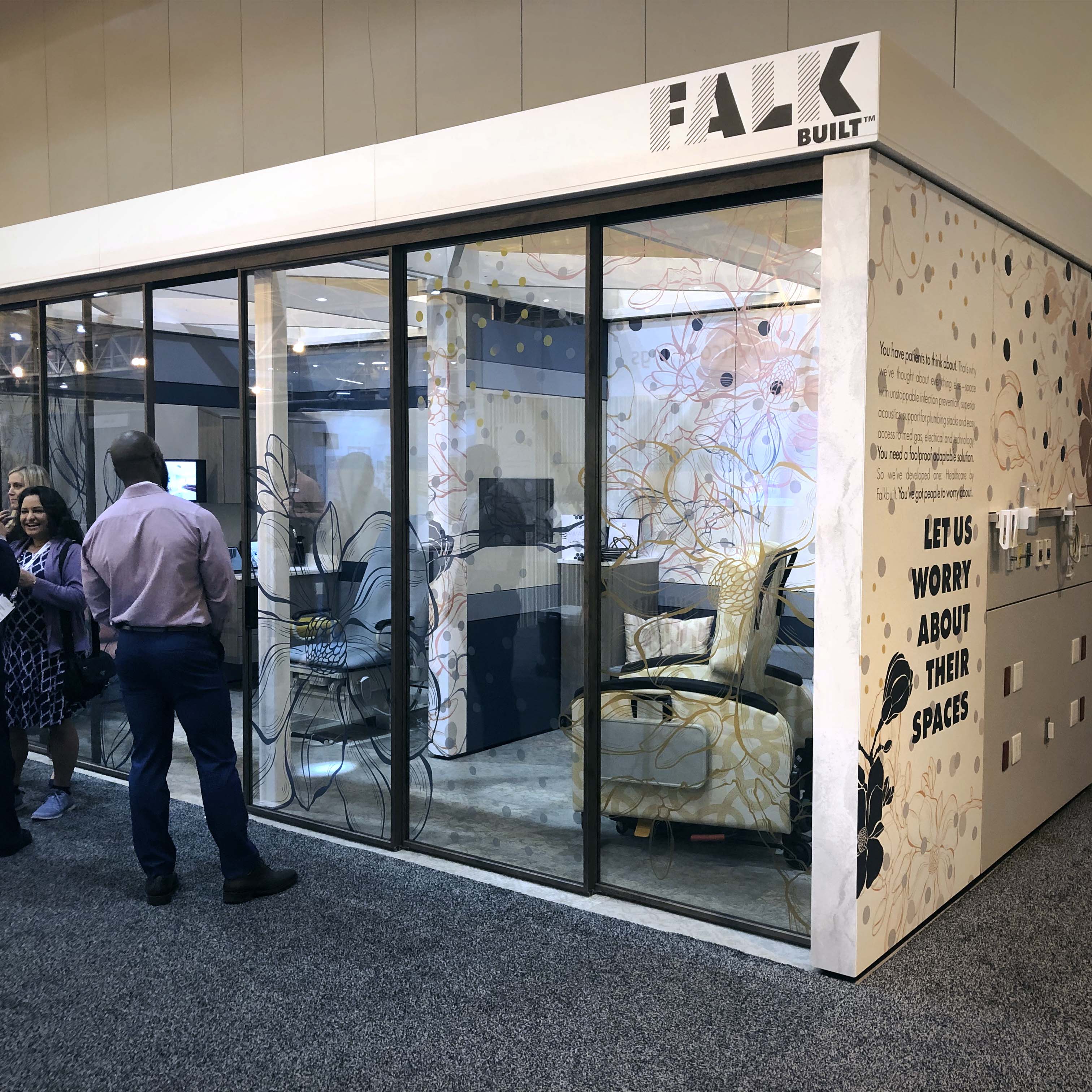 We are thrilled to announce that Falkbuilt has won our very first award: The ASID Design Impact Award at the Healthcare Design Expo + Conference in New Orleans. The show opened Sunday November 3 at 4 pm. Four minutes later we got the news: Our Healthcare Application has received the 2019 American Society of Interior Designers (ASID) award celebrating "innovative products that put people and the environment at the center of design intent."
Here's what Randy Fiser, Hon. FASID, CEO, American Society of Interior Designers (ASID) says: "As the organization that represents the entire design profession (healthcare, workplace, hospitality, retail, and residential) we are proud to honor companies at the forefront of innovation who are focused on humancentric design. ASID believes that design impacts lives, and seeks to recognize companies who make that belief a priority in their work. We count Falkbuilt among those organizations."
It was a pretty great way to kick off Digital Component Construction's first tradeshow. We were already riding high after a record-fast install on Friday where we went from crate to clean up in only eight hours. Friday morning at 8 am, our healthcare application—a beautiful exam room, dialysis room and headwall—was all in crates on the tradeshow floor. By 9:30 am we had the ceiling track, Super Studs, horizontals, electrical and medgases ready to go. By 10:15 am the timber structure was installed. By 2 pm we had all but two panels of the glass telescoping doors in. By 4 pm, we had completed the Falk portion of the build and wiped everything down.
Our neighbors on the tradeshow floor couldn't help but rubberneck the incredible speed at which we were installing our prefab, multi-trade, healthcare solution. And our CEO, Mogens Smed, who helped with every step of the process, proclaimed it was the "most amazing day in my entire business career."
There are many more to come. Falkbuilt is just getting started digitizing the interior construction industry. Digital Component Construction emulates the tried and true of conventional construction and incorporates next-gen technology for a fast, clean install and beautiful, cost-effective solution. We are tickled pink to win the ASID award and receive such prestigious recognition as well such wholehearted encouragement: "ASID wishes you all the best in your endeavors, and encourages you to continue on the path of product innovation in the future."