We can fix what ails you.
Dr. Falk's Digital Component Construction to the rescue.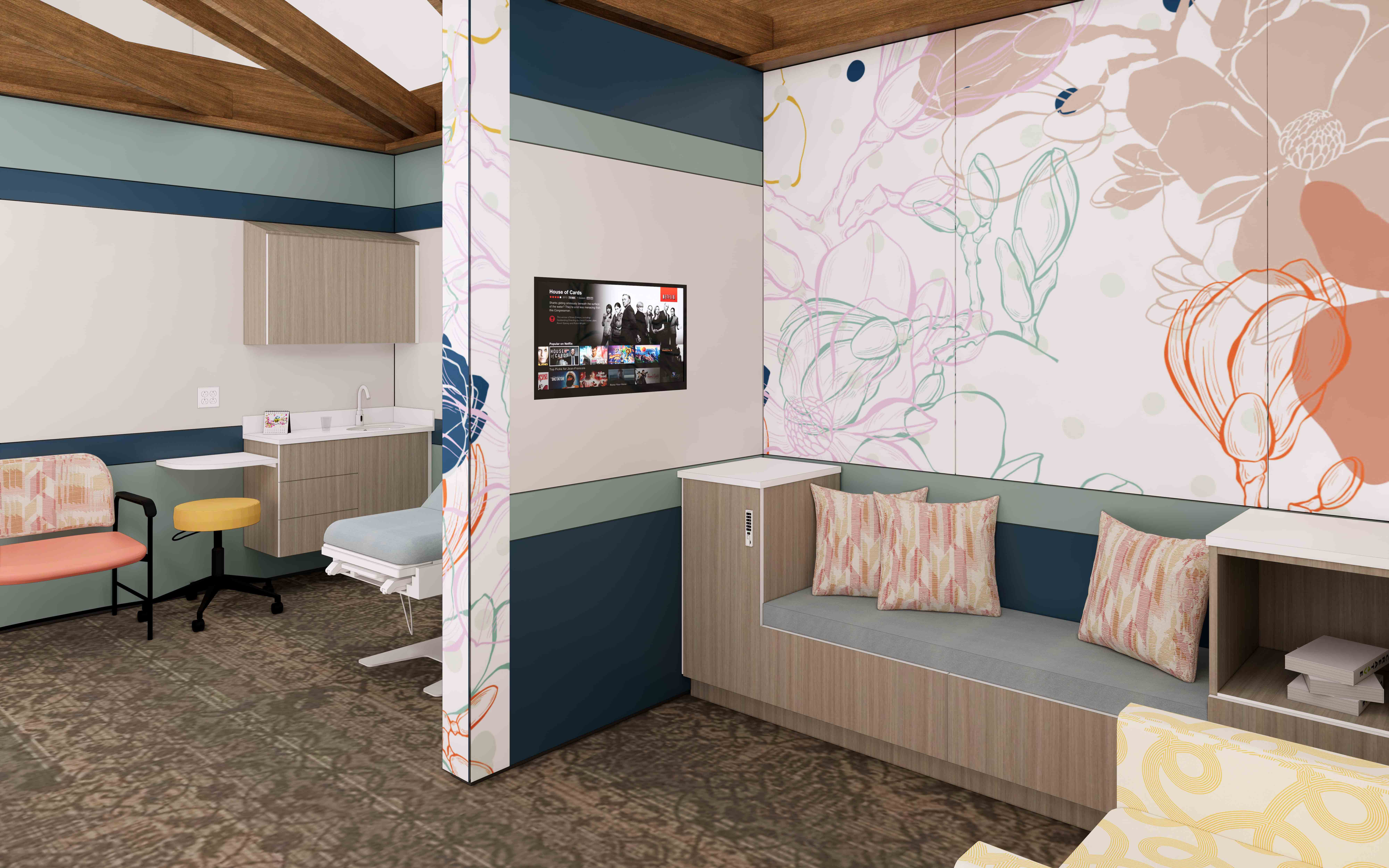 Is your healthcare facility a little under the weather? You need a more comfortable and adaptable environment for your patients? And you need it now? Dr. Falk, MD, (Master of Digital) has you covered.
With Digital Component Construction, a new process that incorporates tried and true construction components and methods with next-gen technology, Falk has created an innovative healthcare solution.
We've got unstoppable infection control and all our high end durable finishes are easily cleaned and disinfected. Our acoustic solutions ring in at STC 47 and we provide unlimited flexibility for med gases, plumbing and infrastructure. We tuck all the med gases within the wall cavity to stay organized, integrated and easily accessible/adaptable when technology changes.
We reduce costs and the construction schedule and virtually eliminate waste. Because components are digitized, there's no pile of garbage and no need for bins or tipping fees at the landfill. All the digital components arrive onsite ready to be installed quickly and efficiently, with zero construction dust, no toxins and virtually no waste—that's the Falk prescription for less disruption.
We're showing off a few of our beautiful applications at Healthcare Design, Expo + Conference November 3 – 5 in New Orleans. About 3,200 of our closest friends will be there and we'd love to see you too. If you're in the neighborhood drop by to see us at booth #2101.
Feel your blood pressure drop as you wander through our exam room. In the dialysis room, soothing colors and layered patterns create a comforting environment while an integrated TV lets patients hook up their device to watch a favorite program while getting treatment. With the headwall, the tubes and cables are hidden to help reduce patients' stress.
Bet you feel better already.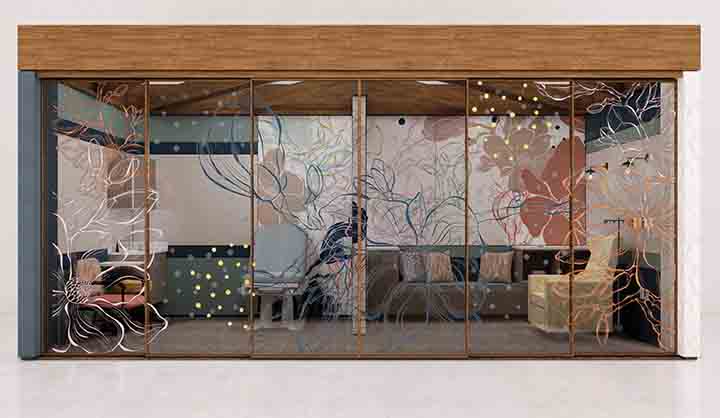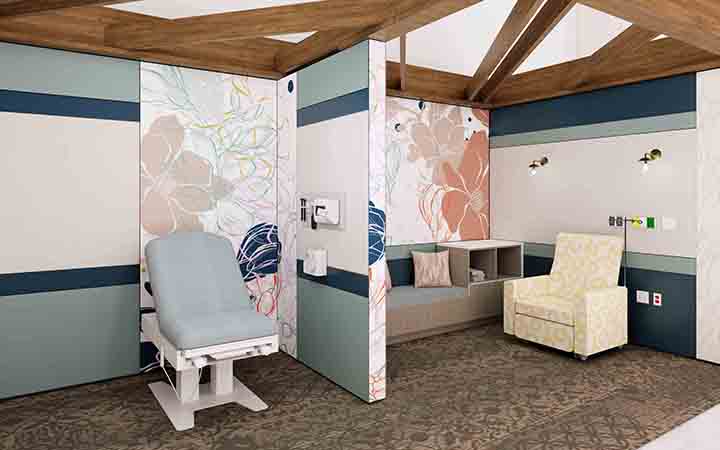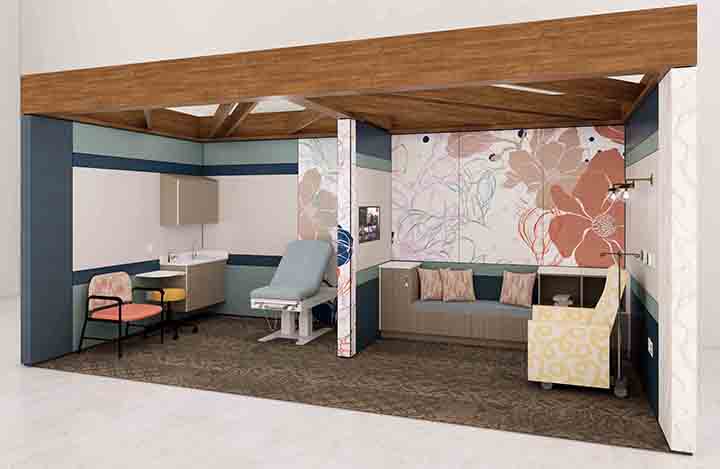 You may not be in New Orleans, but we'd still love to connect and make you feel better.
Contact Your Branch
Compressed construction schedules, tackling different construction activities onsite at the same time, minimizing delays--there's a long list of benefits to using components manufactured in a factory. And one of the biggies is articulated by Timothy Krawetz, PE, LEED AP, Vice President with Syska Hennessy Group and head of the firm's New York healthcare practice. "The sooner they can move people in, the sooner the hospital can start generating revenue."
Read more here>