"Bingo, you're done!"
Seattle architect thrilled with his new space
Architect David Frum and his team create hundreds of spaces for major healthcare clients across the Pacific Northwest. Their workdays just became lighter and brighter after Digital Component Construction transformed their "discombobulated" offices in a heritage building in central Seattle.
"Now, you come through the door to a brightly lit space with a view of whole of downtown Seattle on one side, and the Pike Place market on the other side," says David, the president of SALUS Healthcare Architecture who is working with Falkbuilt Seattle Branch.
With curved glass throughout and glass fronts on conference areas that let the light shine through, the architects were able to incorporate dark blue on the walls and millwork. "It's a space that's full of light so the amount of darkness you can incorporate into the walls just radiates through deep into the space, and that helps tremendously."
David was also tremendously impressed with Falkbuilt's speed of construction. "It's such a straightforward process," he says. "It goes up so fast that it's a treat to look at it and see how everything moves."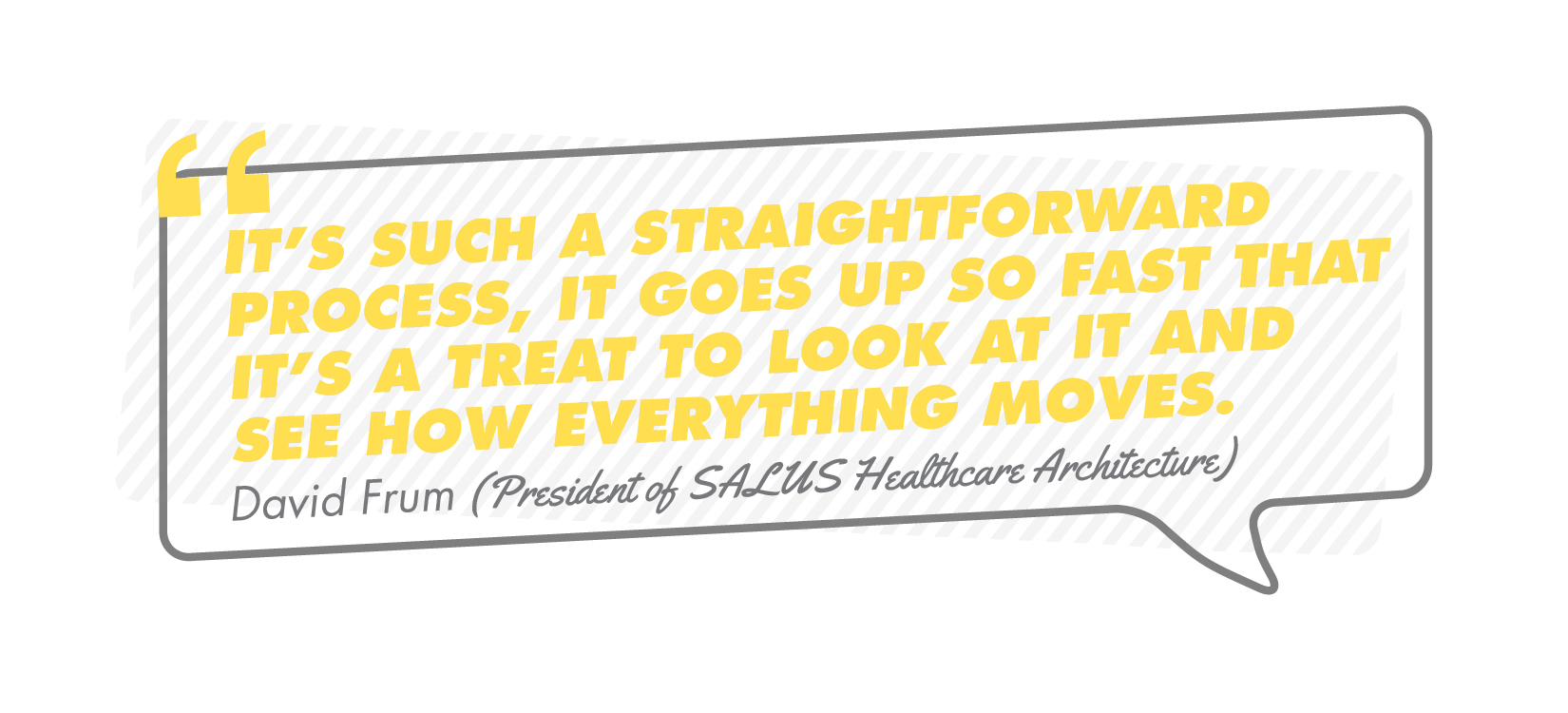 He's spent a lifetime working in the construction industry on countless projects where dozens of different trades come and go working on framing, drywalling, sanding and painting. "It takes forever, and it is messy," David says. "Then you have Falkbuilt and the delivery of just a few pieces and panels. It just goes up in less than a week and, bingo, you're done!"
Unlike Bingo (and conventional construction) at Falkbuilt we don't leave anything to chance. We give clients all their pricing and scheduling up front (and we may throw in a dauber, just for fun).