Components to complete in hours
Falkbuilt's rapid response healthcare solution helps with COVID-19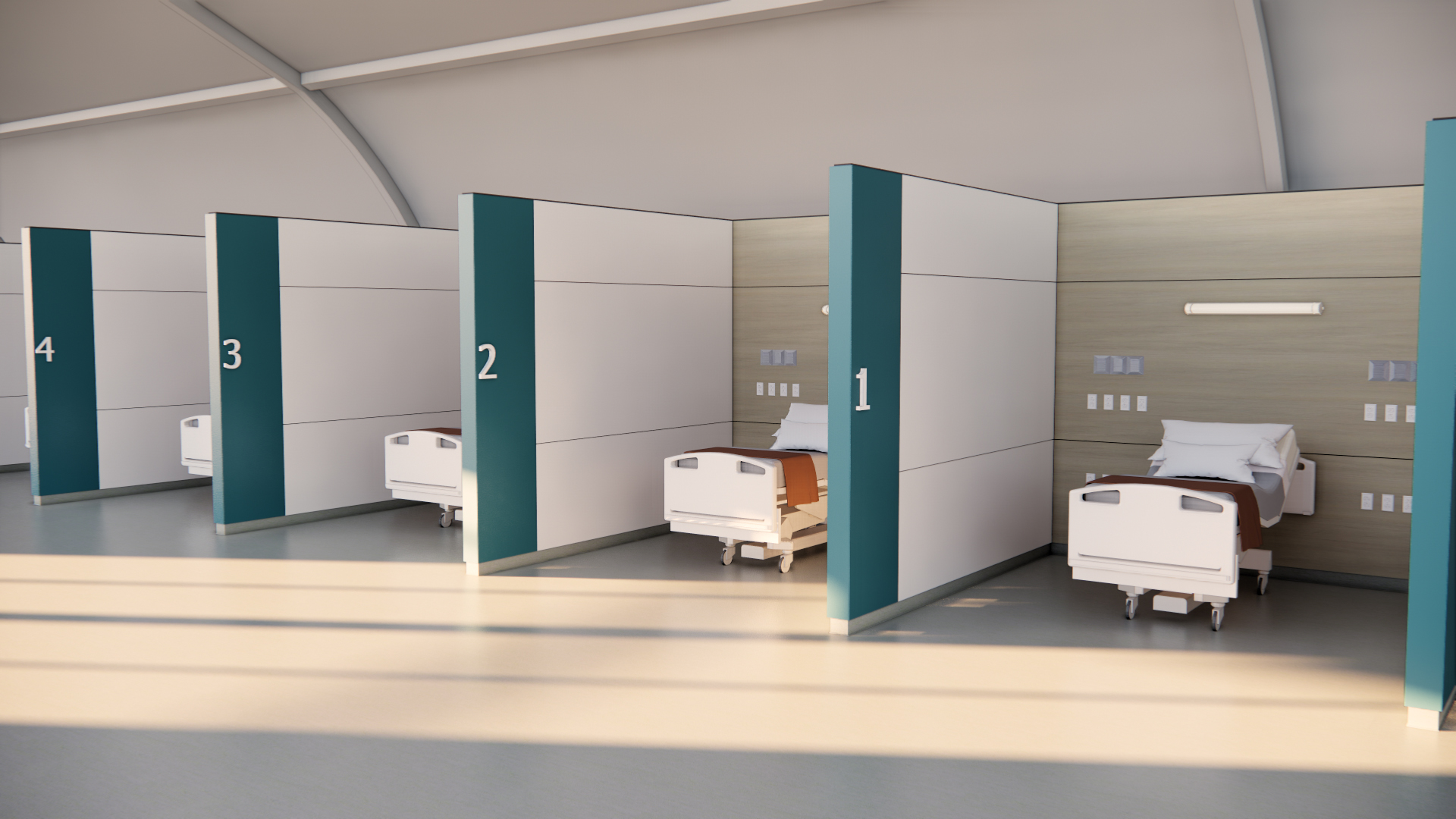 The situation with COVID-19 is escalating fast. Healthcare facilities around the world are urgently looking for solutions to increase their capacity. Falkbuilt can deliver with healthcare rooms that go from components to complete in hours.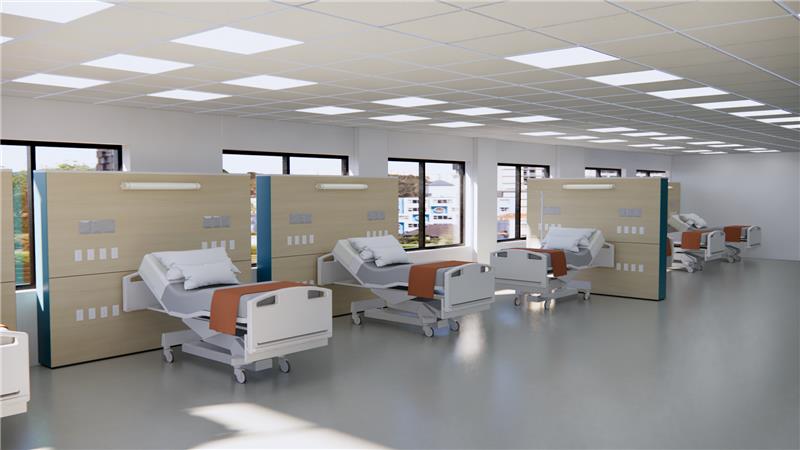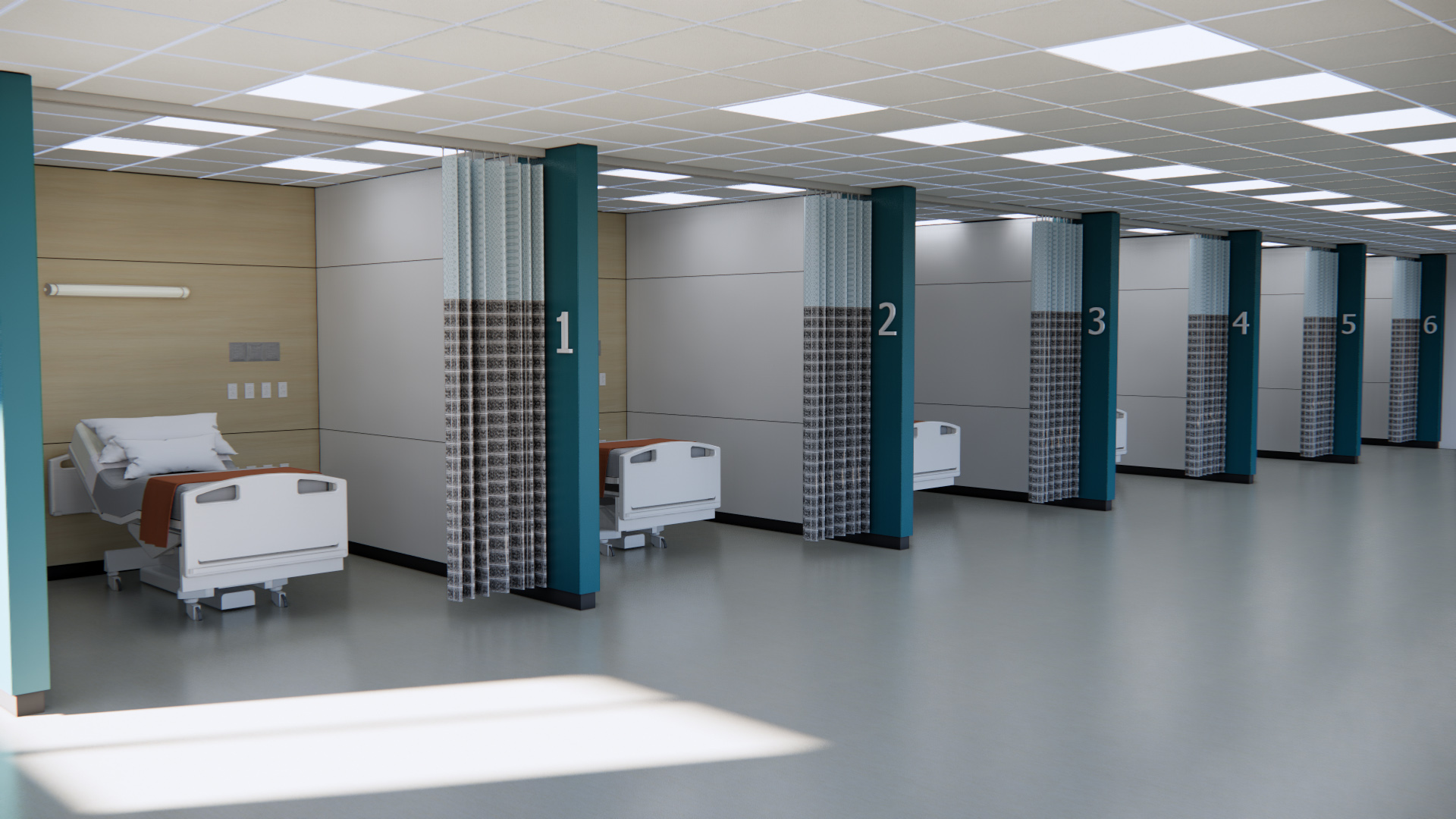 FASTER.
Speed of construction is of upmost importance as healthcare systems race to respond to COVID-19. Our rapid-response healthcare solution uses next generation technology to create precision cut components and millwork in our factory in just days. The components are shipped to the healthcare facility within weeks where trades build the space quickly and efficiently. There is zero dust or toxins, virtually no waste onsite and minimal interruption to occupied spaces.
SAFER.
Our acoustic seals, anti-microbial surfaces, gasketing and durable surfaces are easily cleaned, providing maximum infection prevention. Our solutions provide an STC rating of 50+ achieving FGI guidelines and ensuring privacy protection. As needs change in the demanding healthcare environment, change and adapt the space easily and quickly. As the crisis caused by the pandemic passes, our durable components can be easily re-configured and reused.
CLEANER.
Our solution virtually eliminates waste onsite at the healthcare facility during the build. And, once the space is in use, it's easily cleaned and disinfected with standard healthcare grade disinfectants. Our durable Falkskin finish is vacuum formed around components, sealing every surface with no seams or edges. The thermofoil/3D Laminate finish is strong, resistant to chipping, cracking and breaking and will not become discoloured with repeated daily cleaning.