Falkbuilt's factory is the first + only
Calgary's Digital Component Construction™ Manufacturing Facility is unique in the world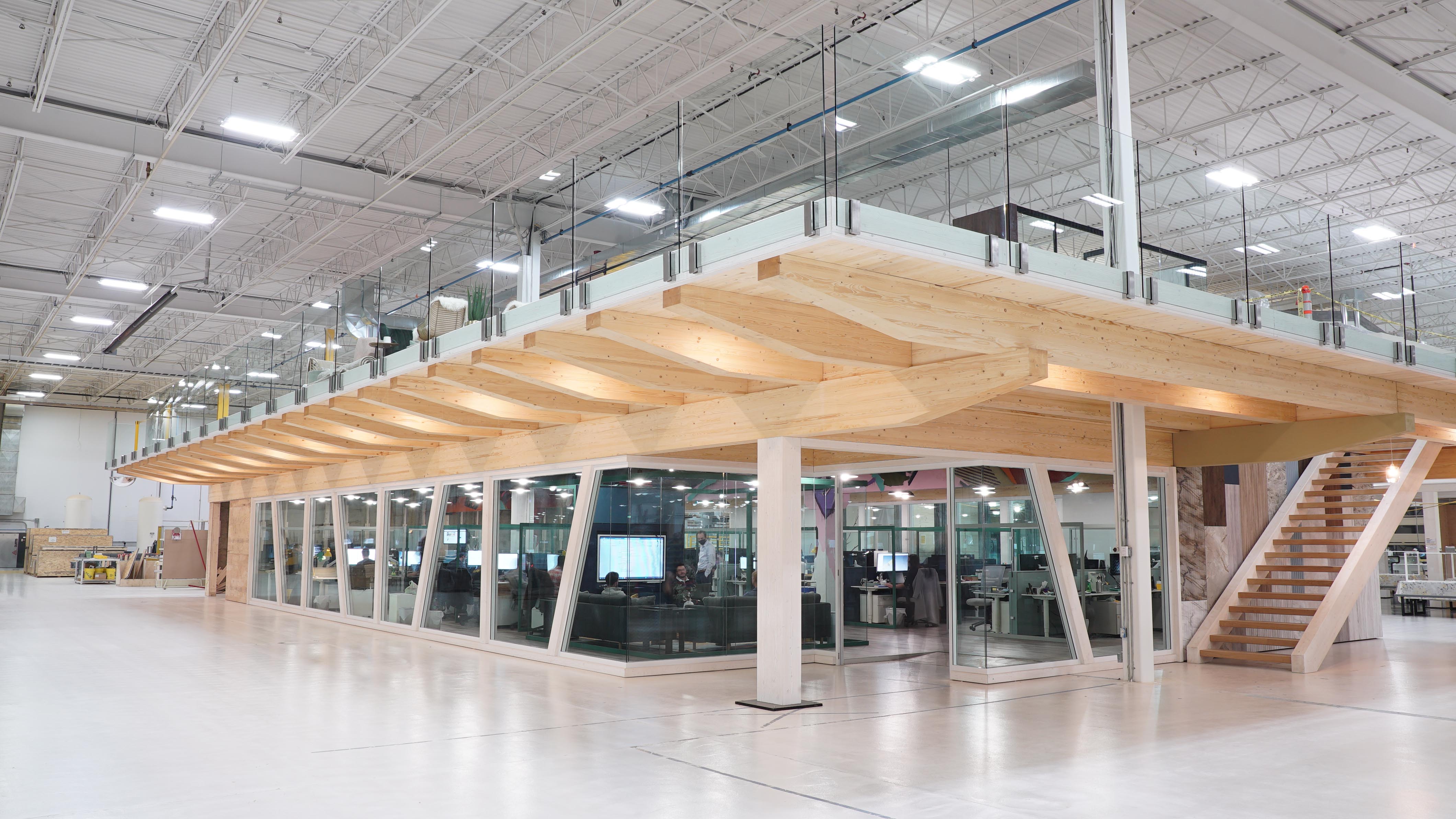 Falkbuilt HQ in Calgary stands out for a number of reasons. Right off the bat, visitors (virtual or otherwise) notice the gleaming white floor, walls and ceiling, as well as the bright yellow beams. Of course, you can't miss the two big timber structures—Falknest and Echo Dome—that sit in the middle of the factory,testament to the power of Digital Component Construction.
Falkbuilt is linked to a network of 70+ Falkbuilt Factory Direct Branches around the world and using proprietary software, Echo, to digitize the construction industry. Branches are on the ground providing a number of services while live linked to manufacturing through Falkbuilt's propriety, cloud-based technology, Echo.
Echo seamlessly links AutoDesk's Revit directly to AutoDesk Inventor, 3D modeling systems and on to fabrication. Echo can empower any and all industry standard engineering and design technologies
While there are other prefab manufacturers out there, Falkbuilt has the first and only Digital Component Construction™ manufacturing facility in the world. Take a quick tour in the video below!
Stay tuned, as Falkbuilt Digital Component Construction factories start popping up all over the world, to precision cut Super Studs, digital horizontals and cladding and bring smart, beautiful and fast interior construction solutions closer to Falkbuilt Branches and clients around the world.