Now you see it. Now you don't.
Folding wall is smart, easy + beautiful way to divide space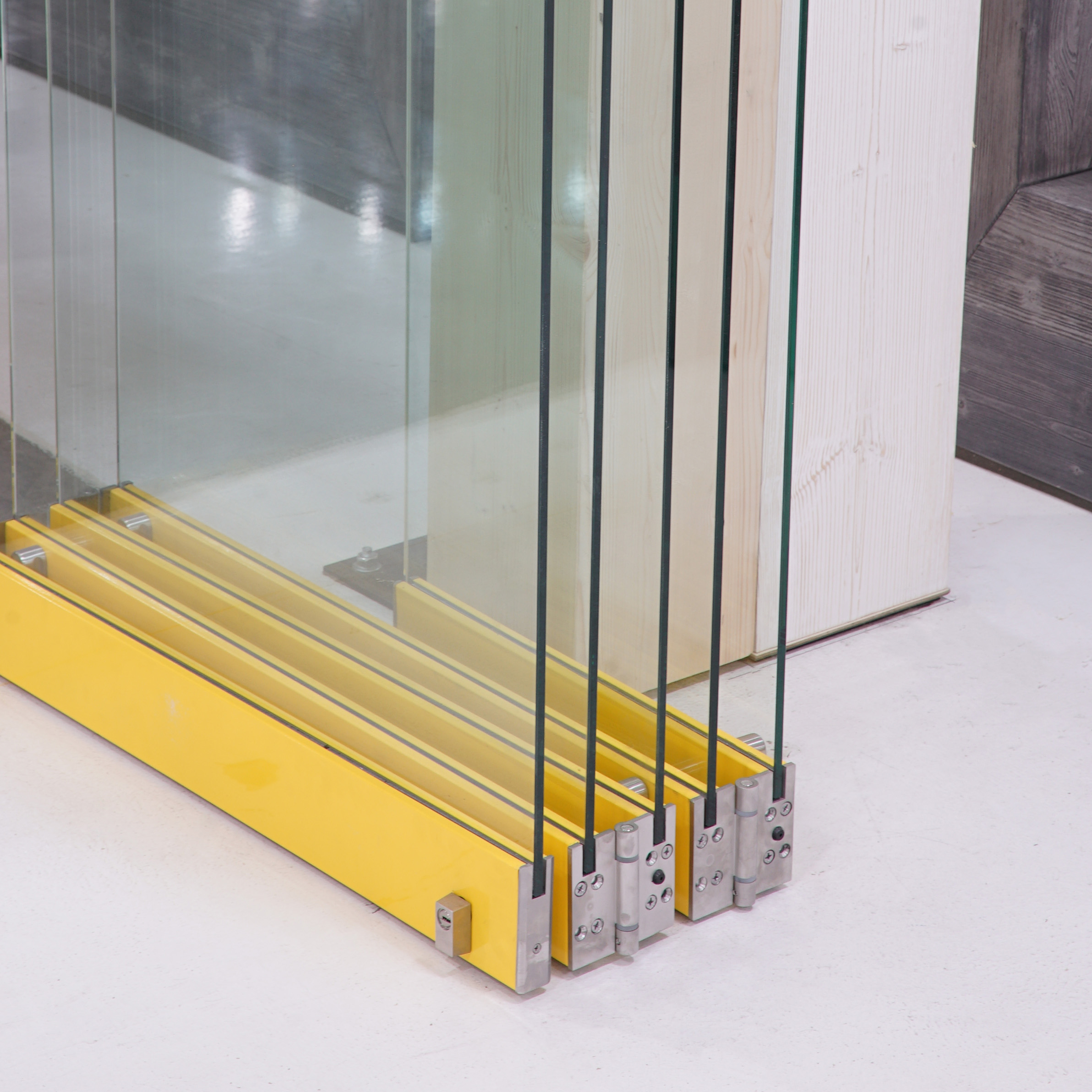 Now more than ever, it is an absolute neccessity to build flexibility into your space. And that makes Falkbuilt's folding glass wall part of a suite of essential equipment. This sleek solution slides into place when you need it and easily folds away when you don't. Because sometimes you want a big wide open space sometimes you want to divide things up, and it's always nice to have options.