Falkbuilt wows Scottsdale!
Take a walk through Digital Component Construction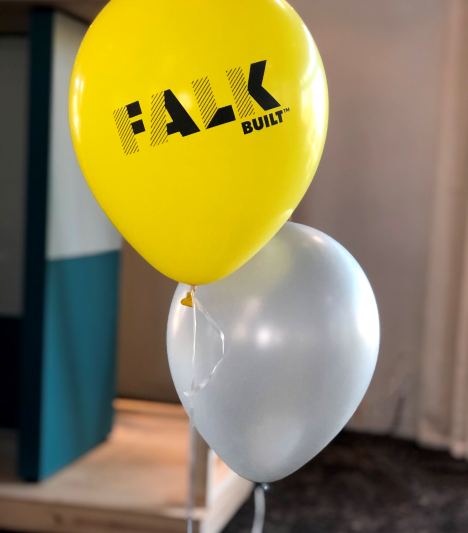 Bright balloons, buckets and scores of Branches were hands on as we showed off the power, beauty and speed of Digital Component Construction in Scottsdale's Hotel Valley Ho this week.
The fun started at 7:30 am Saturday in the Sands conference room. The space was empty save a team of Falkers and a dozen or so flat stacks of Super Studs, cladding and other components—all precision cut in our factory and shipped south.
Within hours, we'd installed two offices with solid and glass walls, plumbing and technology plus a door and dynamic wall display showing off the largest selection of any manufacturer in the industry. We also built a display for people to experience the ease and speed of Digital Component Construction by building solid and glass walls themselves.
Take a few minutes to see what the Sands looked like after Falkers were finished with it: