Letting the light flow
Clerestories in Calgary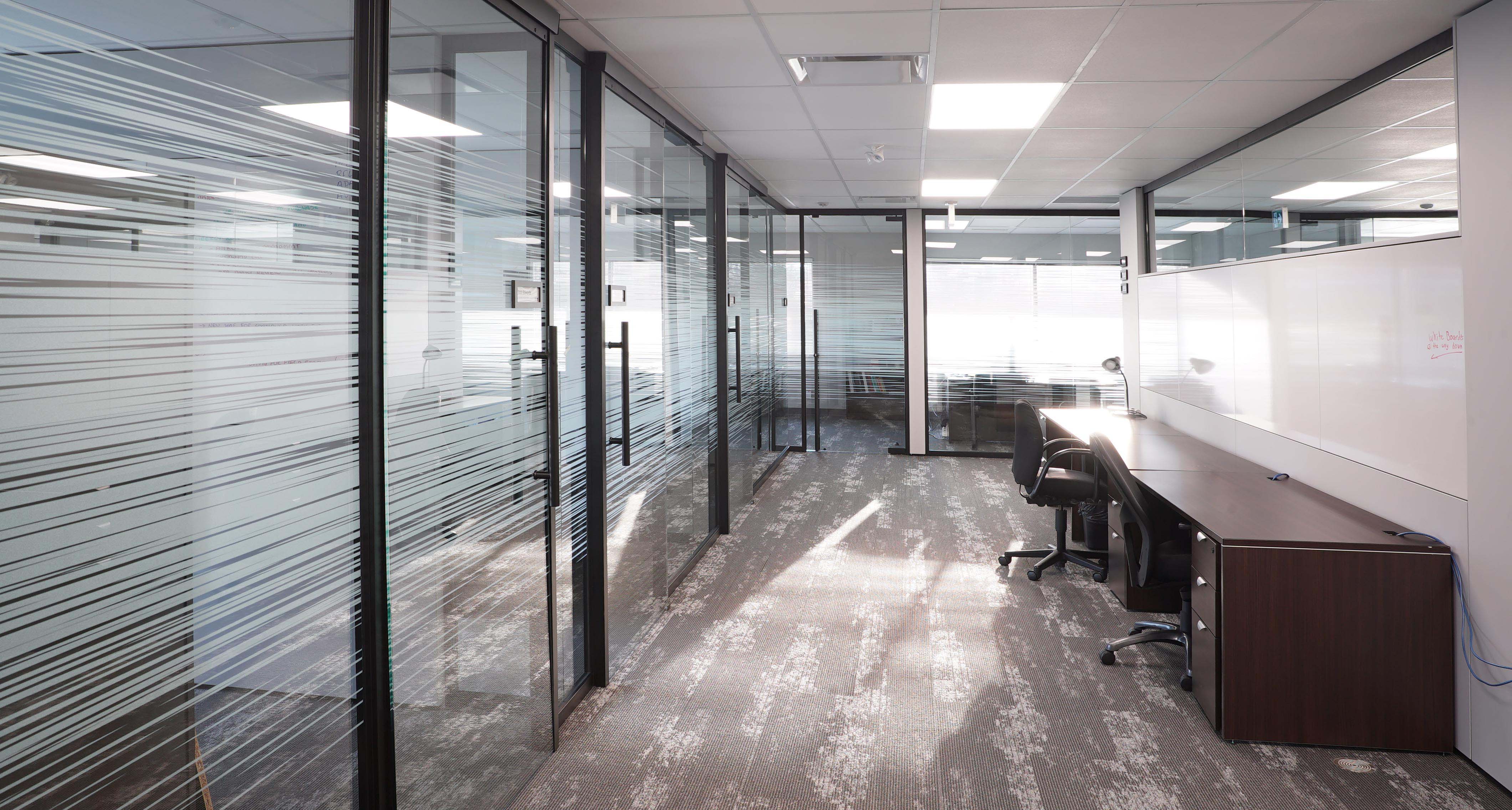 This client, an investment company in Calgary, wanted lots of light to pour in from the big new windows they had installed on the building perimeter. A series of 24-foot clerestories means everyone in the office gets to enjoy a light, airy feel.
"In our old office space, we didn't have a lot of light," the client says. "We wanted to make sure anyone sitting in the middle had lots of light in their offices. We also loved how modern it was, and we wanted people to feel included. Our corporate culture is about inclusion and adaptability and we wanted to bring that into the space as well."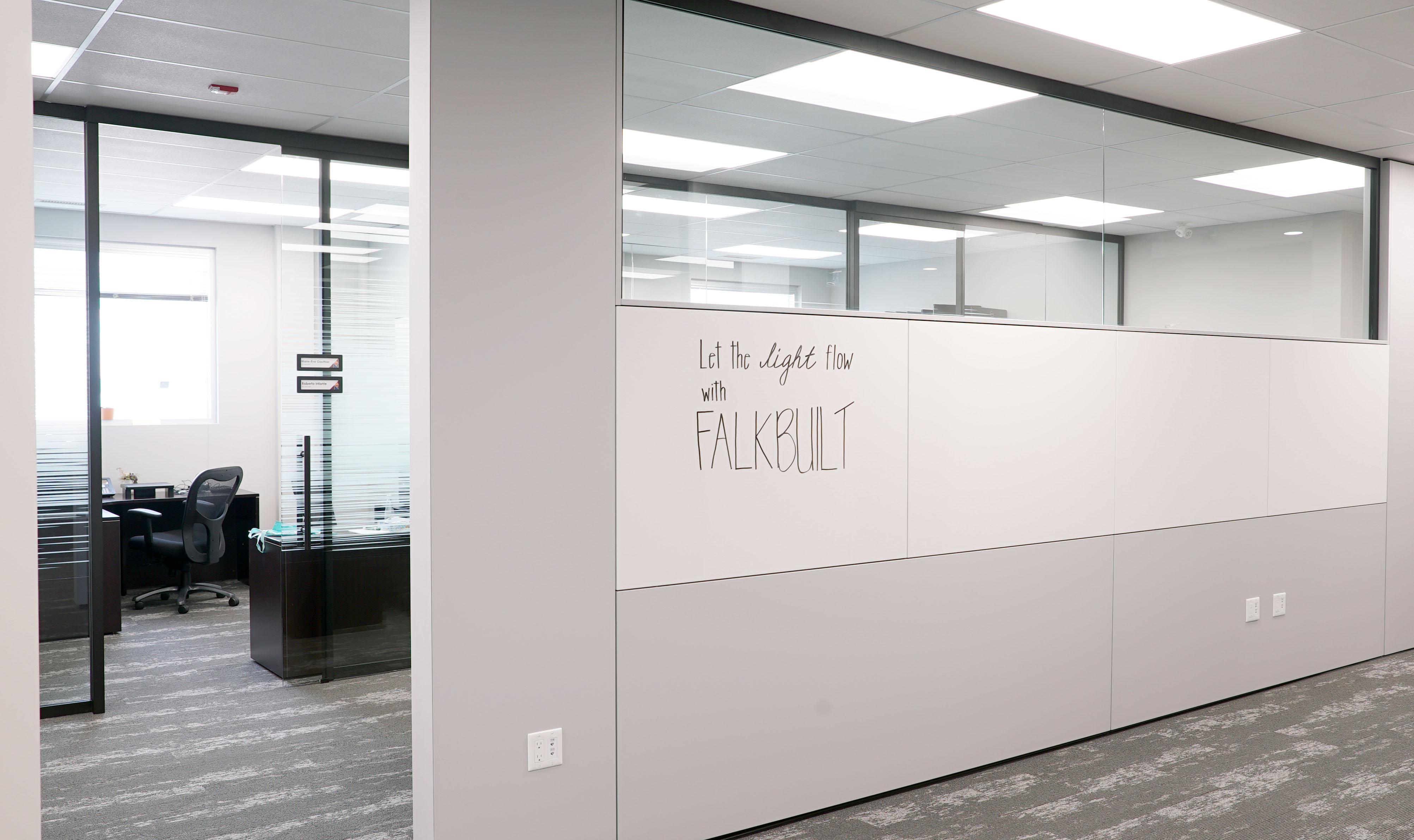 The space includes sleek glass fronts, sliding and pivot glass doors loads of WriteAway™ panels in collaborative spaces to keep ideas flowing too. The client had an aggressive timeline, but we had no trouble meeting it.
"I think everything went really well," says Falkbuilt project manager Josh Cullen. "There are always hiccups, but we were proactive with how we ordered the components, so they were on skids waiting for the site to be ready for us." The contractor was impressed with the adaptability of Digital Component Construction as Falkers worked alongside flooring and other contractors to meet the tight deadline.
"One of the reasons we used Falkbuilt was solely because they were able to provide what we needed within our timeline," says the client. "Seeing this space come to life, and how quickly the walls actually went up, was truly amazing."
And now that people are working in the office they're loving that it's so "fresh, bright and vibrant," the client says. "Our teammates are happy with the new space and the amount of shared light we were able to put into the space is fantastic."