Women in construction are killin' it
Of course they are!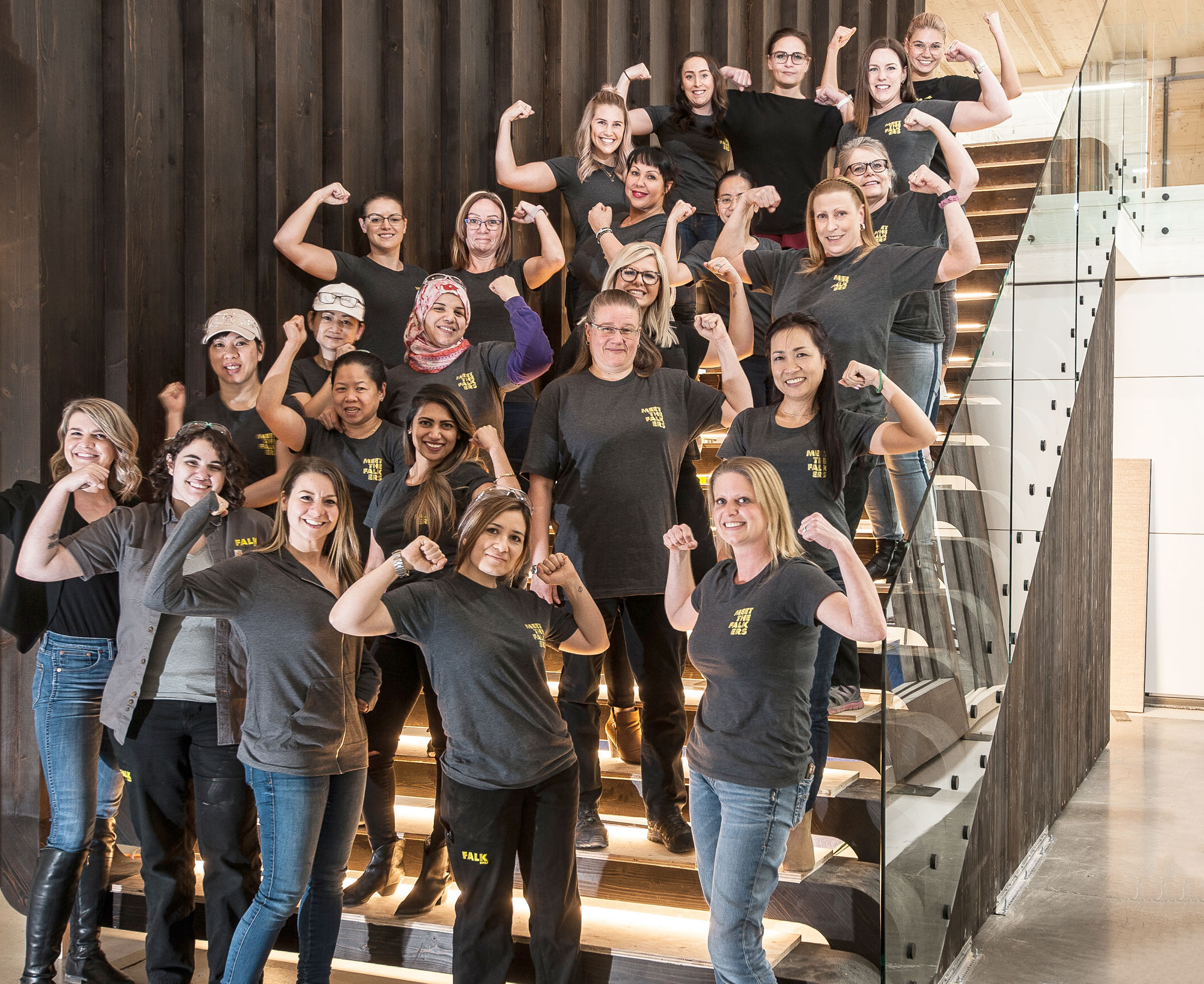 Last week was Women in Construction Week which gave us a great excuse to celebrate a few of our female Falkers.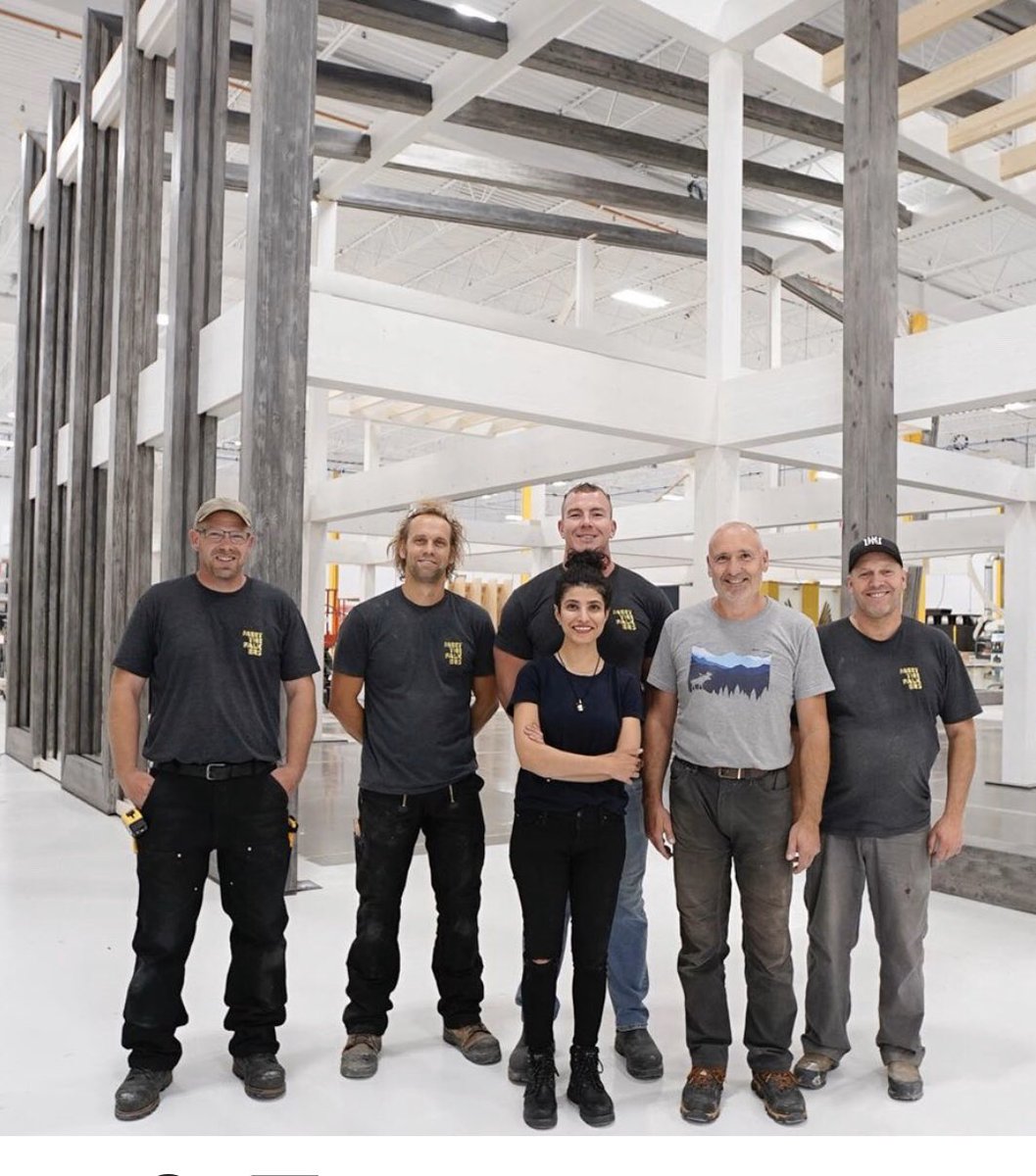 Like Soodabeh Naderi, the architect/designer behind our beautiful Falknest; Falkbuilt's stunning office space going up in our Calgary factory (pictured here with a few fab non-female-Falkers—we'll give them high fives another time). Soodabeh's design was inspired by birds and their mad skills of collecting different materials for their nests. "Birds have the ability to create a complex nest, and that's one of the main adaptive advantages they have in the wild," she says. "Being able to use versatile materials may mean they use less energy and that could be another adaptive advantage."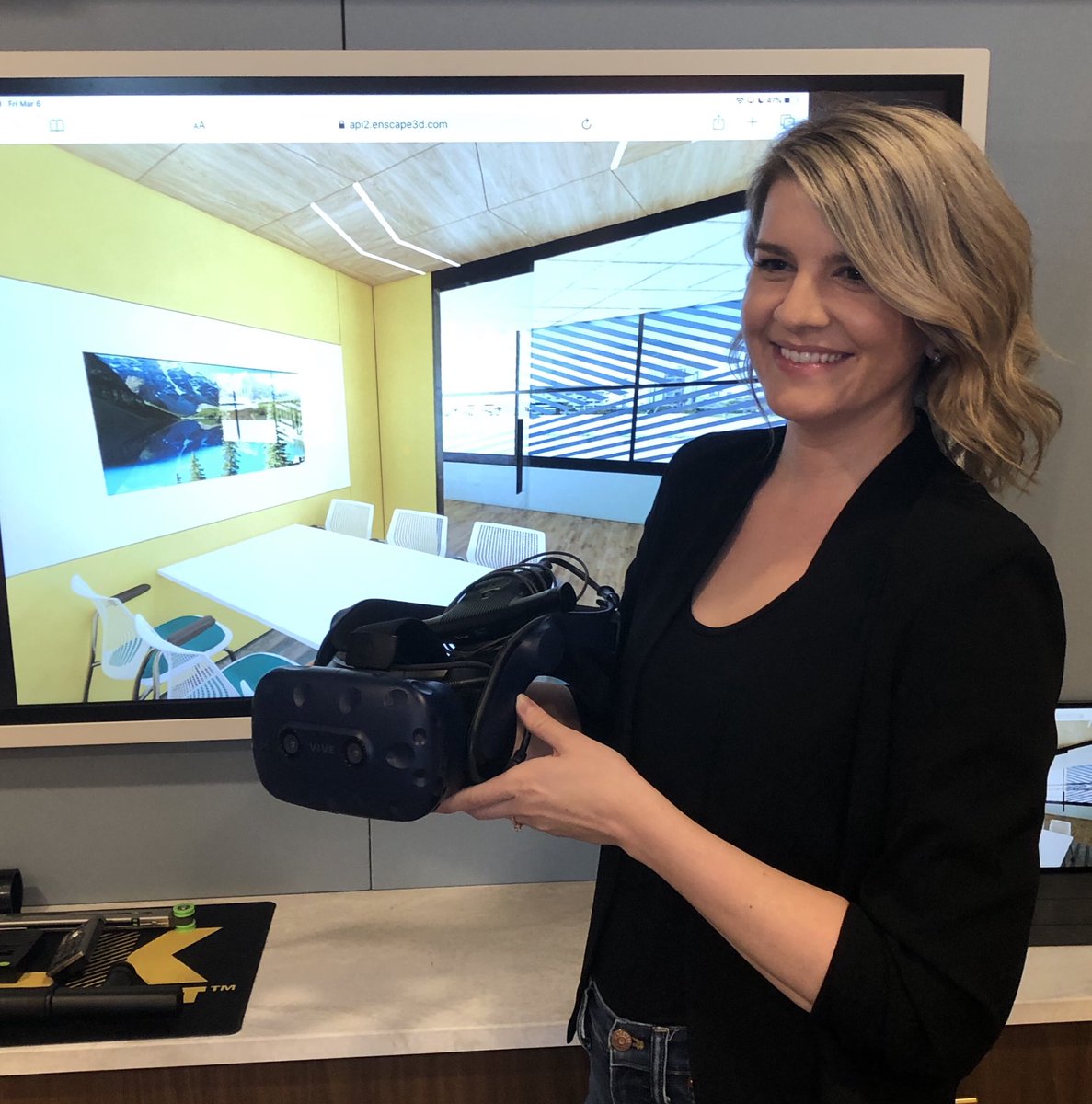 And Jenna Davis. Some women working in construction wear hard hats on the job. Jenna is more a goggle girl. As Falkbuilt's queen of AR/VR, Jenna puts a high-tech spin on the design process, helping clients experience their space before its built. "VR technology empowers our clients to collaborate and make informed decisions about their future spaces. They're enlightened and inspired by what this technology can offer them," says Jenna. And while she can't exactly see their eyes pop behind the headset, she can feel their excitement. "You can see the wheels turning when they remove the headset. The ability to truly visualize your future space changes the conversation entirely."
Ingrid Schoning, an interior construction veteran, has spent endless hours on job sites in and around Toronto for 25 years. She's seen a lot, but she's never seen anything quite like Falkbuilt. "I've never seen a cleaner, more efficient way to build," she says. Ingrid's first project with Digital Component Construction—a couple of offices and a board room—went up in just four days in the heart of Toronto's financial district. That was pretty amazing but even better, the project won the Oxford Workplace Innovation Challenge.
"Being part of the winning team was the icing on the cake! We continue to get nothing but positive feedback about the space and our solutions," Ingrid says. "The simplicity of the way it goes together, the minimal amount of material required to build, the reduction of waste on site and the speed of construction that we experienced on the Oxford build was where I truly saw that digital component construction is going to be the way to revolutionize the way we build today."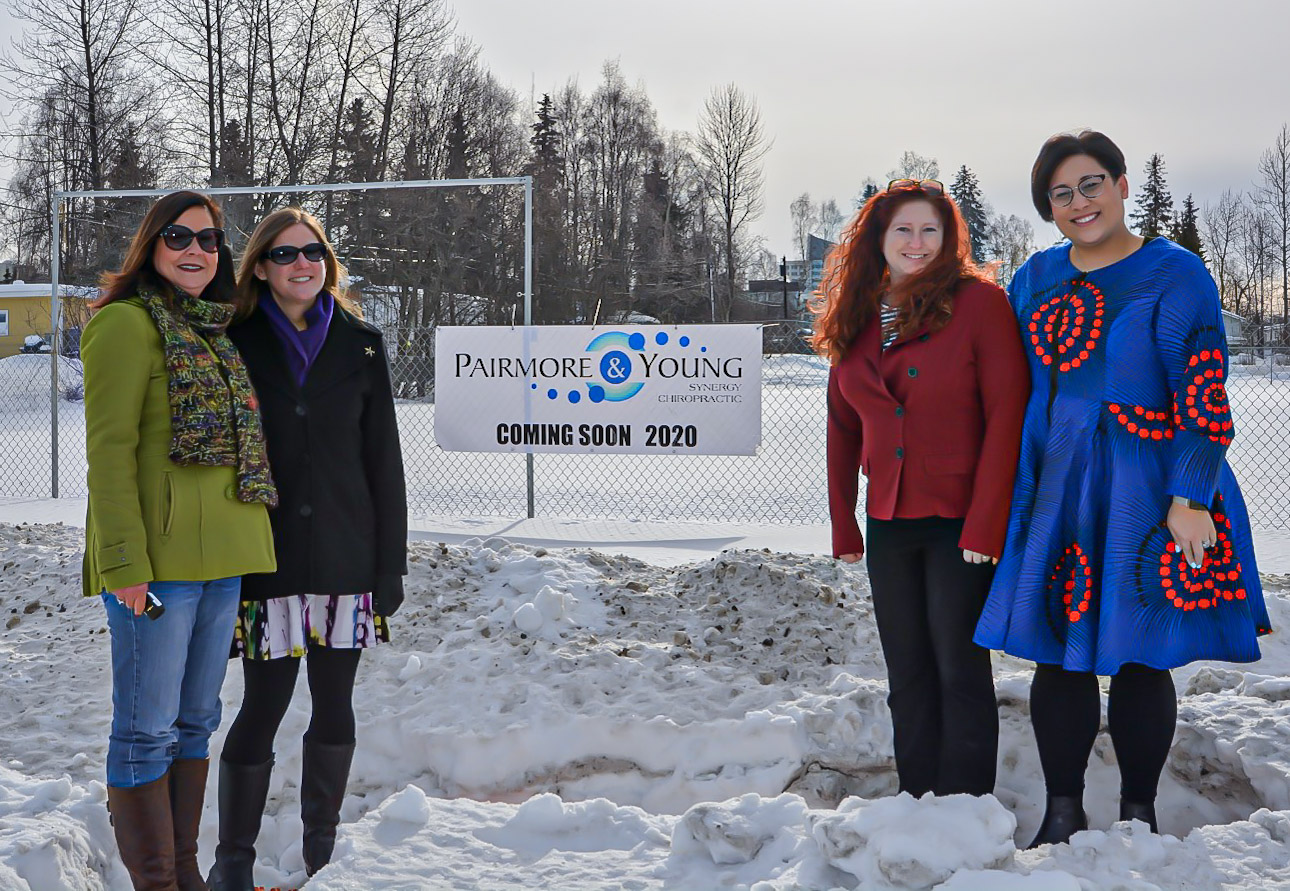 And check out the powerful Falkbuilt Alaska team that's working on the design build for Pairmore and Young's new chiropractic clinic in Anchorage. Shovels hit the ground this summer. Along with the Falkers pictured above (Lynn Barrett, Stormy Jarvis, Kassandra Taggart and Ryan Mae Lucas), the team includes architect Laurie Strauss, civil engineer, Melissa Branch and structural engineer Courtney Willoughby. We'd say 'You go girls!' but they're already gone.
You may be wondering why we're telling you about a few of our fabulous female Falkers this week, the week after Women in Construction Week. That's easy. At Falkbuilt, every week is women in construction week.