Meet the Falkers:
We're hardworking, fun-loving and relentless about customer service.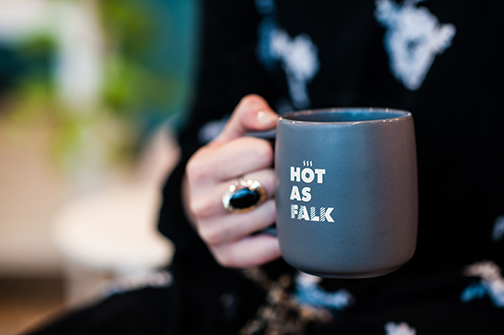 Officially, we're called Falkbuilt, but you call us Falkers. If you added up all our experience in manufacturing, construction and customer service, we'd have a few centuries' worth.
Falk is the Danish word for falcon. It's also the middle name of every man in Mogens Smed's family. Not only is it homage to the family history, Falkbuilt is a nod to the Danish craftsmanship Mogens grew up with. When the family moved to Canada in the 1950s, Mogens' father, Kai, took over a cabinet making company and eventually expanded into millwork and interior construction. In the decades since, Mogens' construction experience and entrepreneurial drive has led to oodles of success. Now, Mogens and technological visionary Barrie Loberg have partnered up to pioneer Digital Component Construction.
And here's why we give a Falk: We see a future for interior construction that's not only better for people, it's better for the planet. While we expect to stub our toe every now and then, we'll never stop moving toward our vision. And we promise that no matter how fast we're running, we'll always provide the most responsive service the construction industry has ever seen.
One more thing about our name: it conveniently cleans up one of Mogens' favourite expressions about getting stuff done: RFN--Right Falking Now.