Shedding new light in a historical building
Falkbuilt Kansas City delivers fresh new space
Our client in downtown Kansas City was looking for more light to flow through the 12th floor of a downtown historical building. Falkbuilt Kansas City Branch delivered with clerestories throughout the space that let natural light pour through office doors and bounce off the gorgeous brushed stainless bar pulls.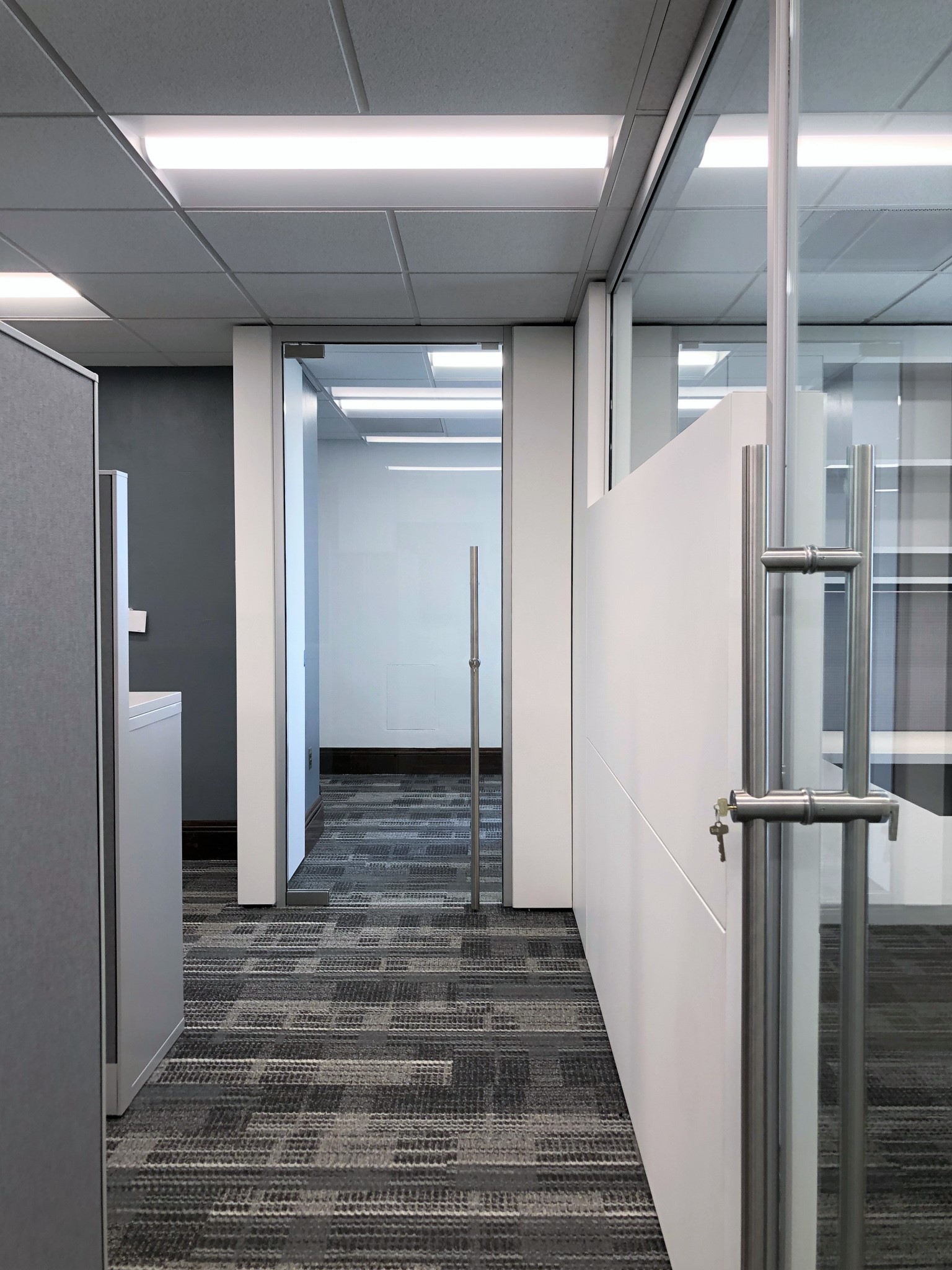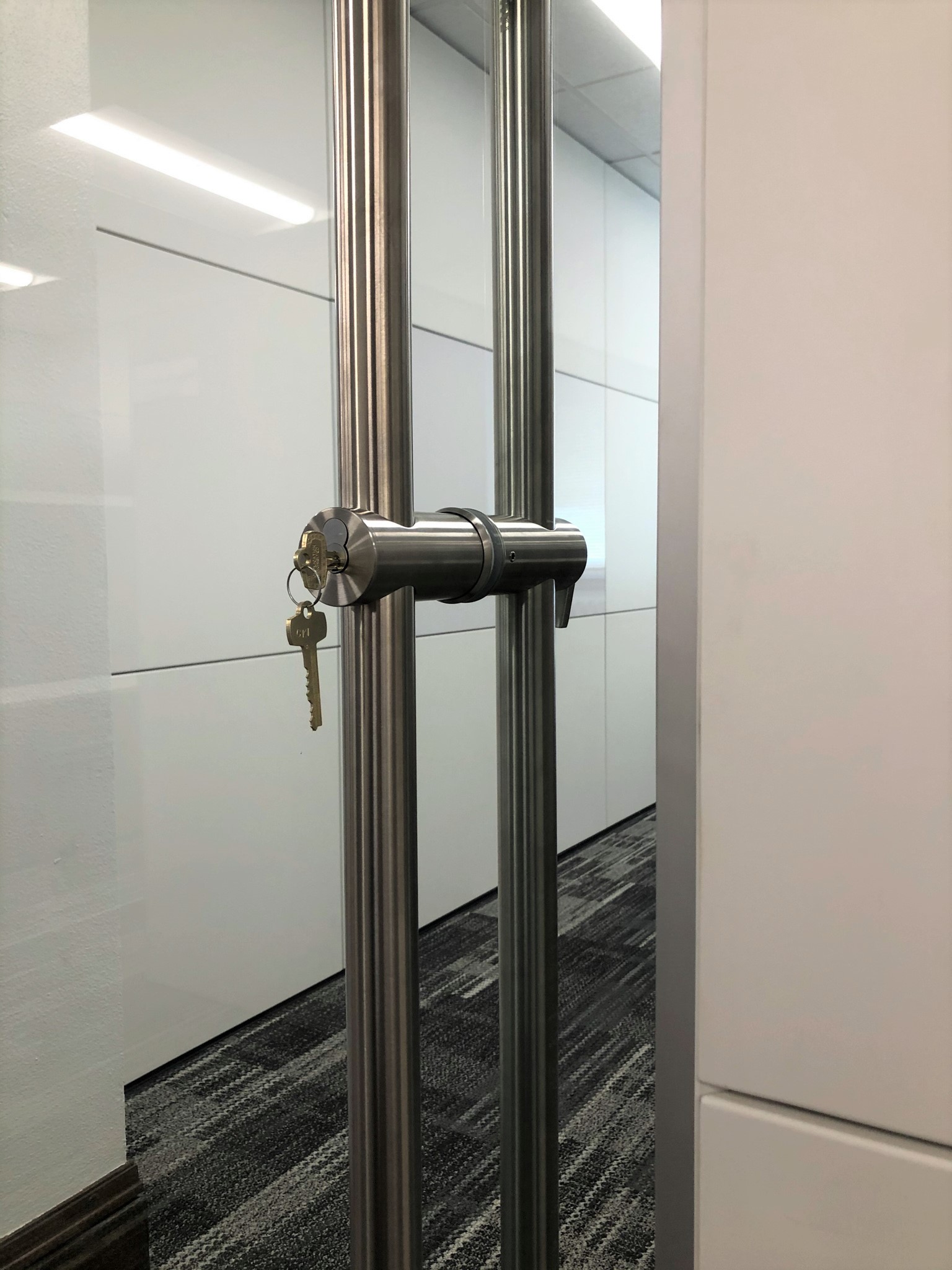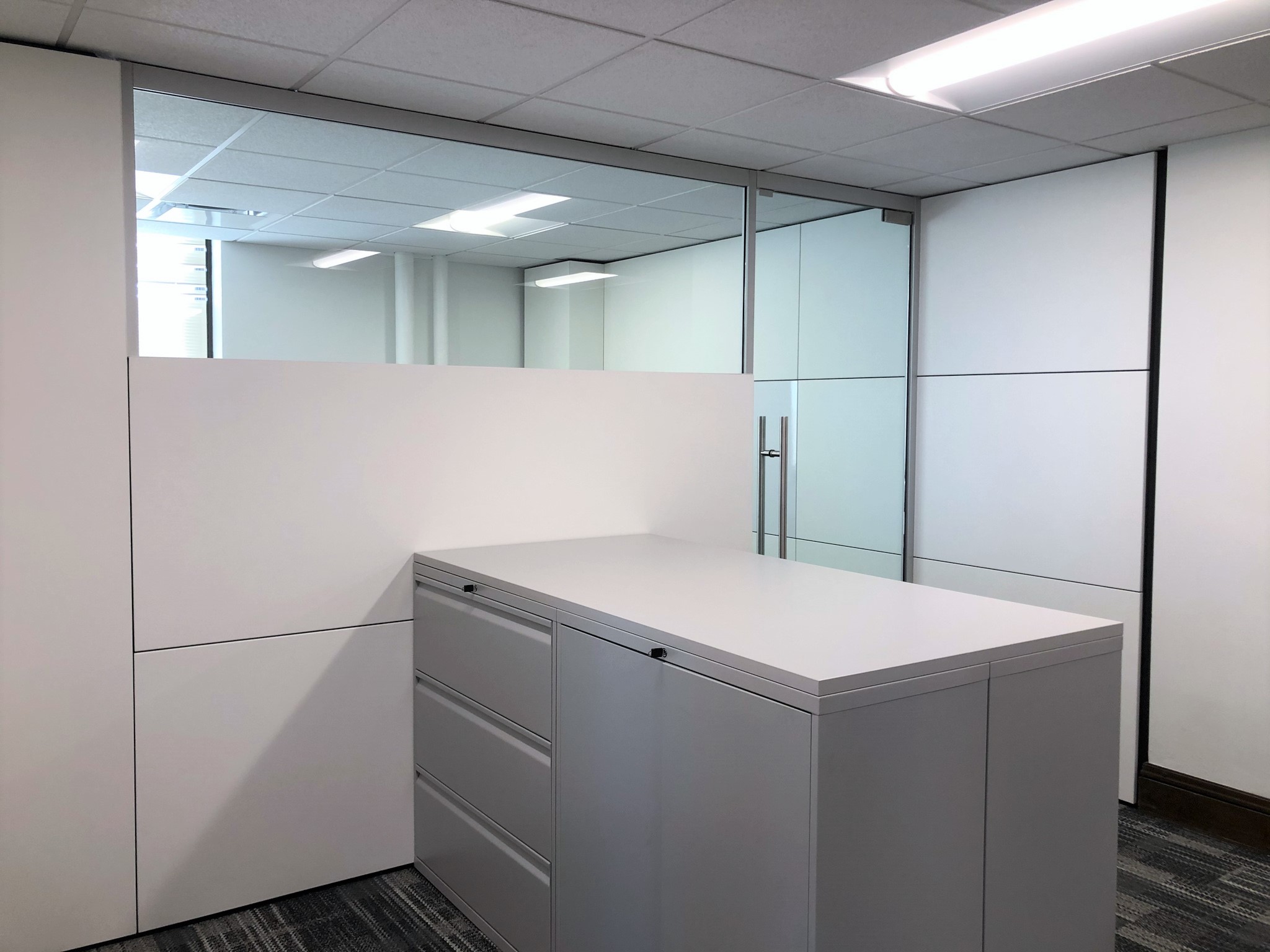 Meeting rooms and offices are equipped with WriteAway so people can record game changing ideas on the walls, or just doodle, without fear of any ghosting. A rich wood grain Falkskin and geometric glazing add warmth, depth and whimsy to the main meeting room.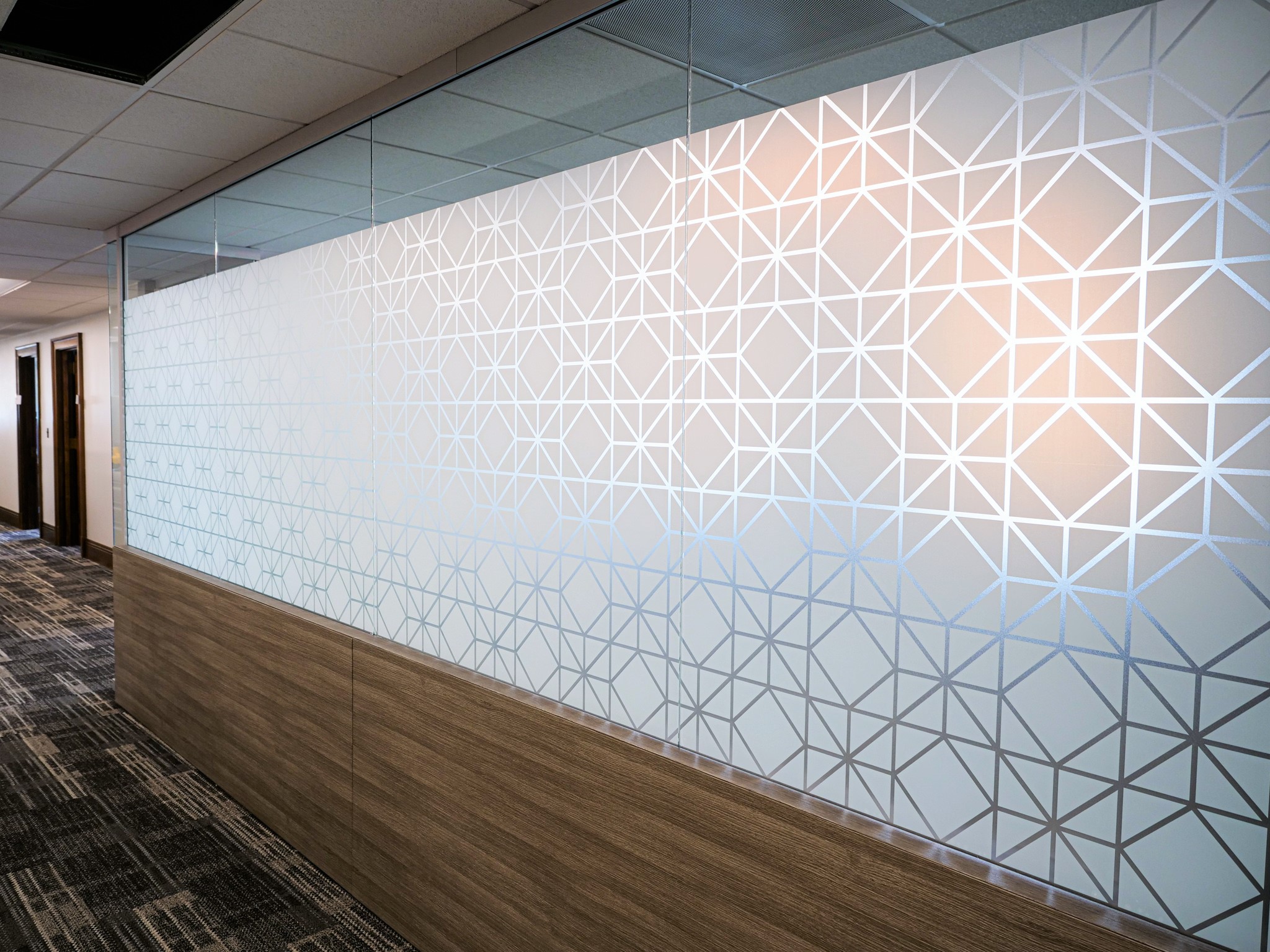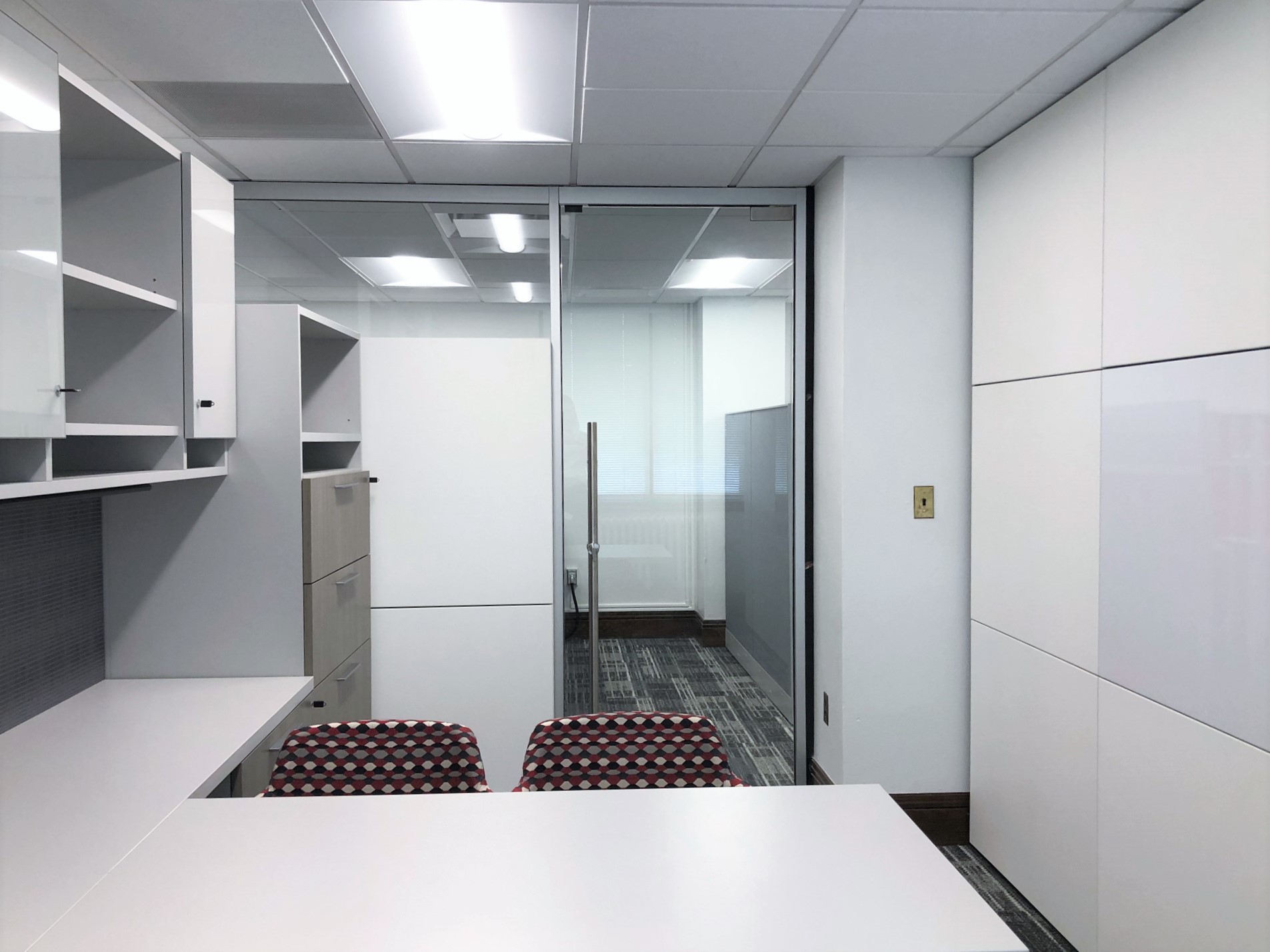 Millwork in the kitchen area integrated nicely with the appliances and the island plays off the millwork on the kitchen wall. Millwork and every other Falkskin surface are easily cleanable with industrial grade disinfectant.
The inherent flexibility of Digital Component Construction means it was easy to work around the 1930s-era building conditions to keep the historical integrity intact. The client's great taste is reflected in the finishes they chose and Falkbuilt Kansas City worked with Spaces Inc. to provide the furniture and a completely seamless experience for the client.