All y'all ready for Falkbuilt?
Digital Component Construction arrives in Dallas!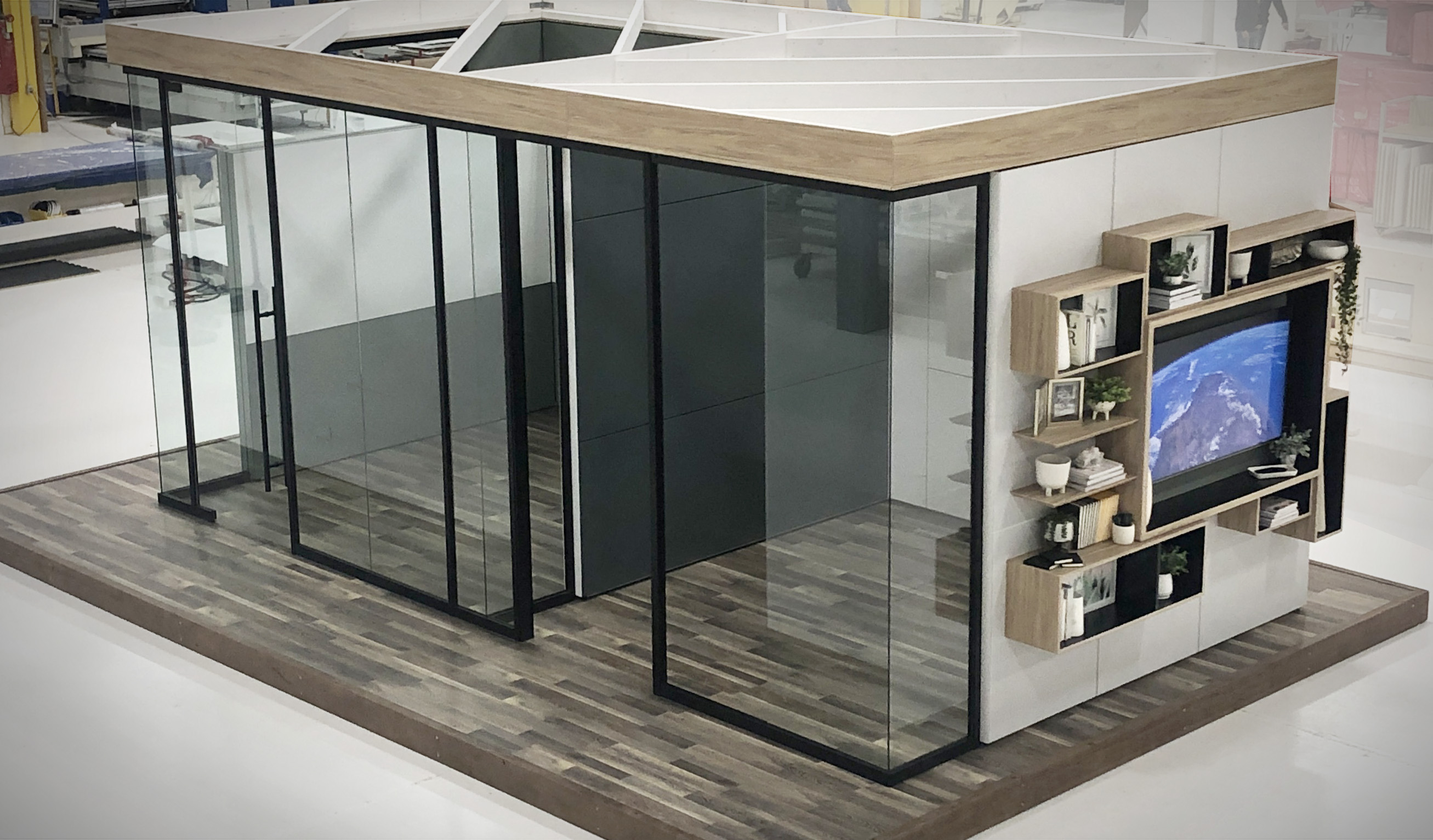 The truck rolls into North Texas today, trades will need a few hours for the install tomorrow and by Friday, the Falkbuilt Dallas North Branch will be showcasing this beautiful new space.
Two gorgeous offices—featuring richly grained Falkskin, solid and glass walls and sliding doors with leather pulls, plus plumbing—are arriving from Phoenix, where they just wowed hundreds of Falkbuilt's independently owned and operated Branches. At Falkbuilt we move fast. In fact, our precision cut components are installed in a fraction the time of conventional construction. The good folks at the North Dallas Branch are excited to see their space transformed in just a manner of hours.
And no one is going to have to worry about cleaning up or hauling any bins to the landfill, because with Digital Component Construction there is virtually no waste onsite. Ron, Sheila and Beth are looking forward to welcoming all y'all over to the North Dallas Branch to see the power and beauty of Digital Component Construction.