12 gifts from 2020
Even 2020 delivered some good goods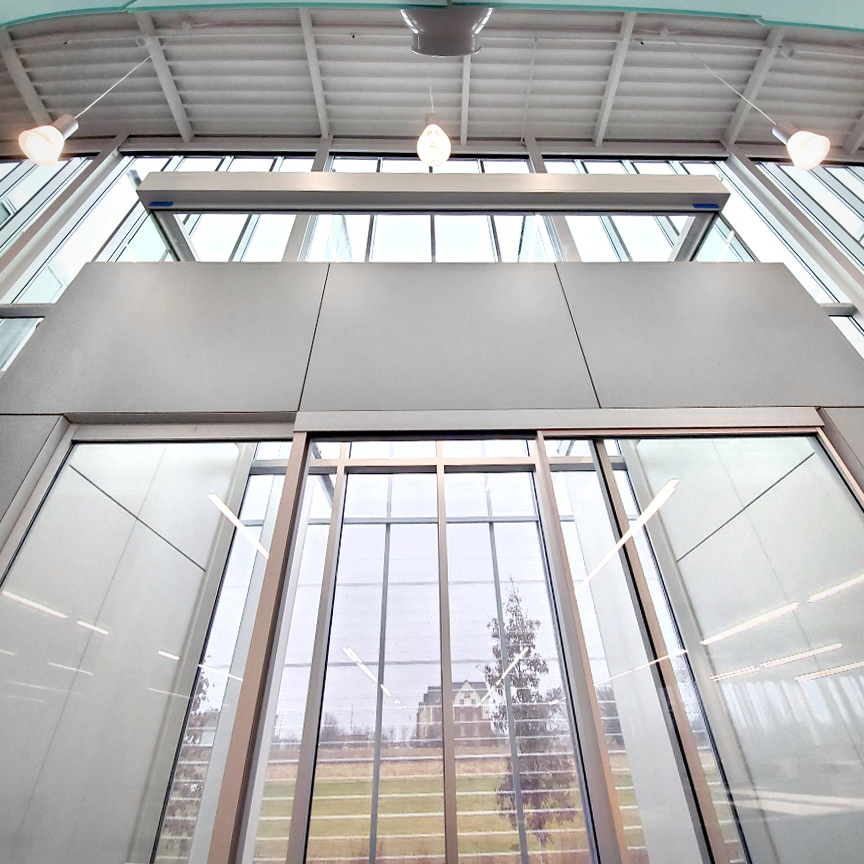 As we say goodbye to the year that will forever be synonymous with "dumpster fire" and gaze ahead to a Covid-free 2021, we at Falkbuilt are reflecting on some of the good things we saw over 2020. There are loads. We have selected a dozen, in no particular order:
• Super Studs reached new heights, 14 feet to be exact, breaking a glass ceiling in off-site manufacturing of interiors
• Our Echo Dome app started bringing A + D together to brainstorm in the ultimate physically distanced environment; inside Revit models in the cloud.
• Speaking of Revit, we released Falkbuilt Revit Families to the A+D community to make their jobs easier.
• Speaking of families, the Falk family grew with the addition of 40 new Falkbuilt factory-direct Branches. As the year ends, more than 80 Branch locations are serving clients across North America, the Middle East and India.
• Listening to our clients and a desire to address their needs led to development of our gorgeous double-glazed solution that can rack up the STC.
• We swung open the doors to even more privacy by developing acoustic barriers that drop into place on our sliding and pin hinge doors.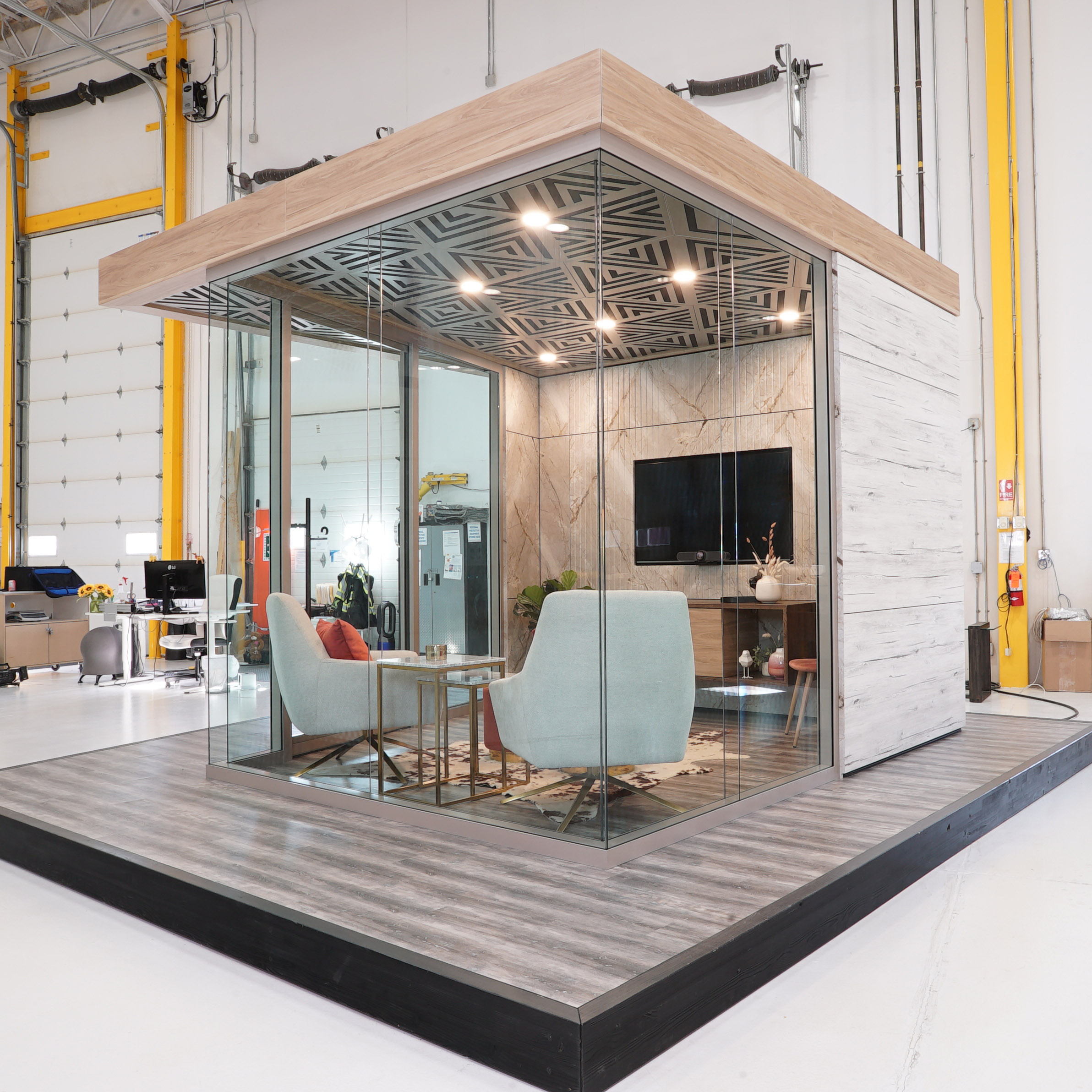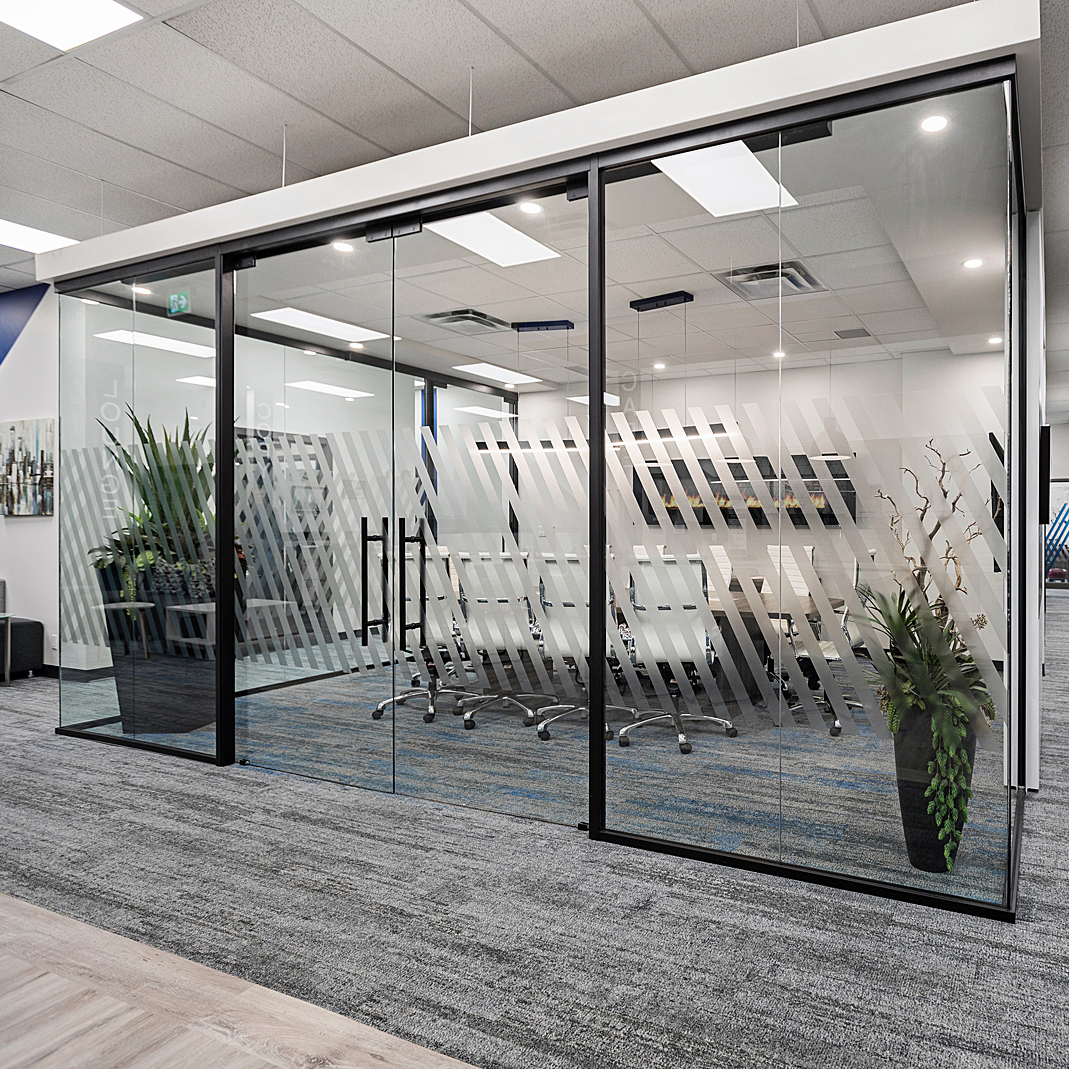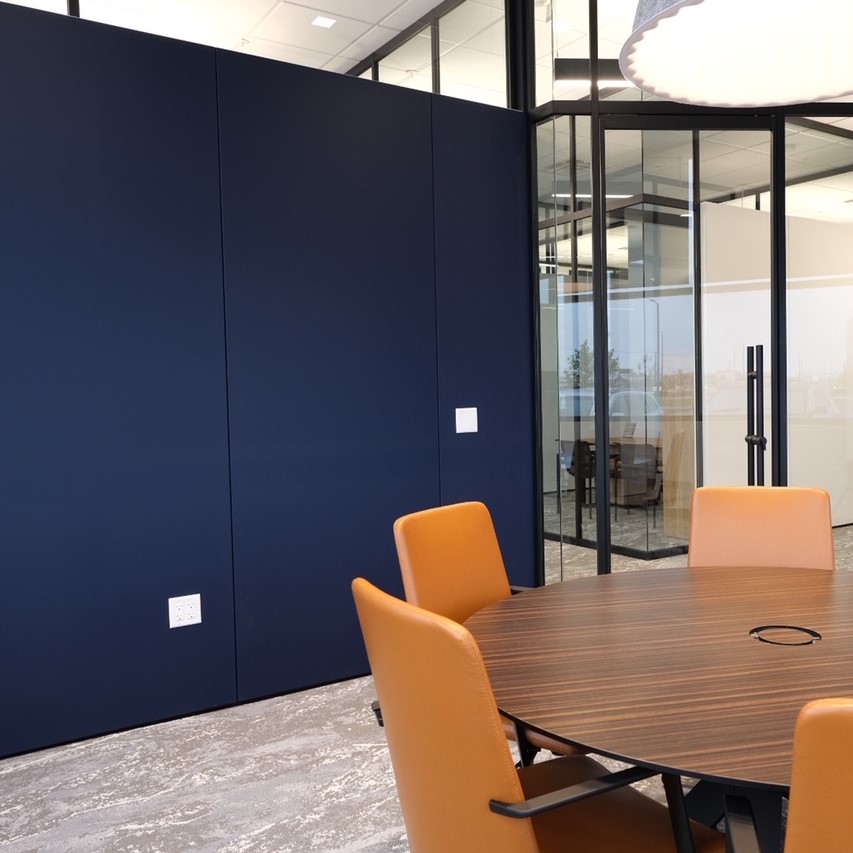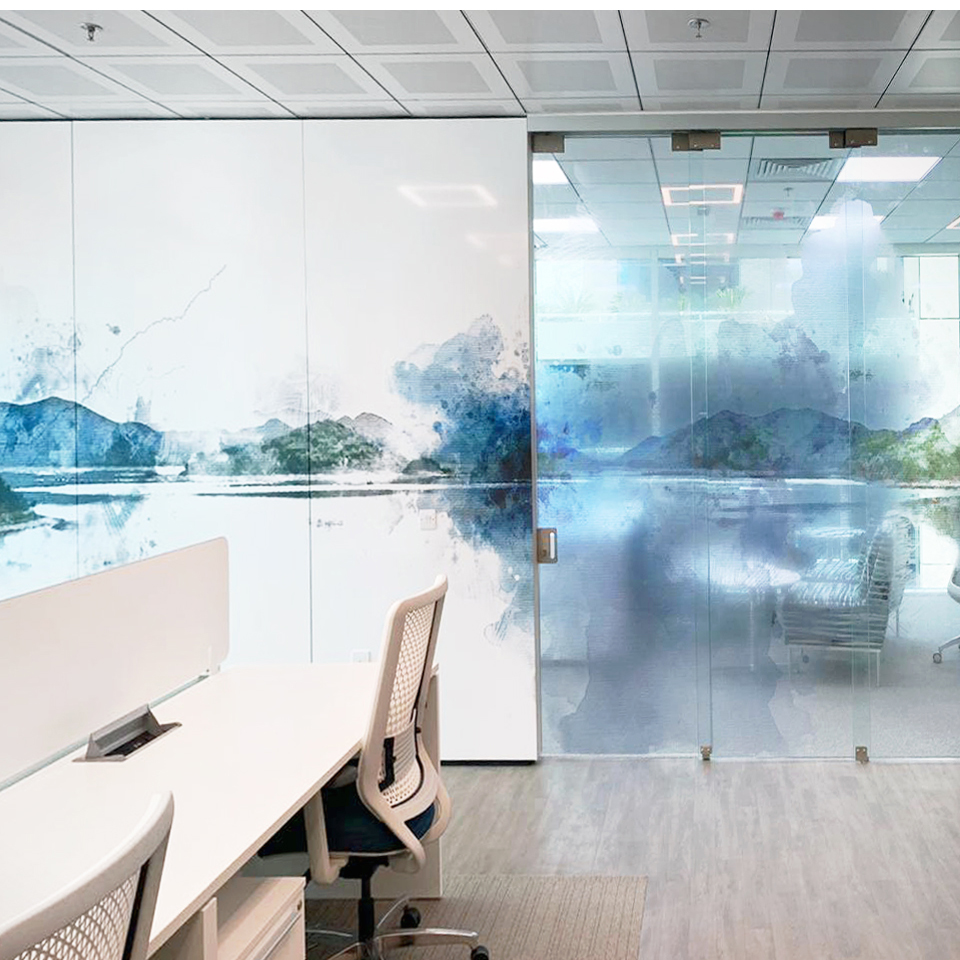 • Falkbuilt factory-direct Branches across North America installed more than 300 projects for clients far and wide.
• We also had one particularly far flung installation ... in Antarticia. Digital components arrived on a barge and research scientists installed their very own space guided by our very own Salt Lake City Branch, over FaceTime.
• As the pandemic hit, Falkcare's Rapid Response headwalls and other solutions responded in days to help meet urgent needs in field hospitals and other facilities.
• Another pandemic pivot saw the fast creation of Officles to enhance safety of workspaces.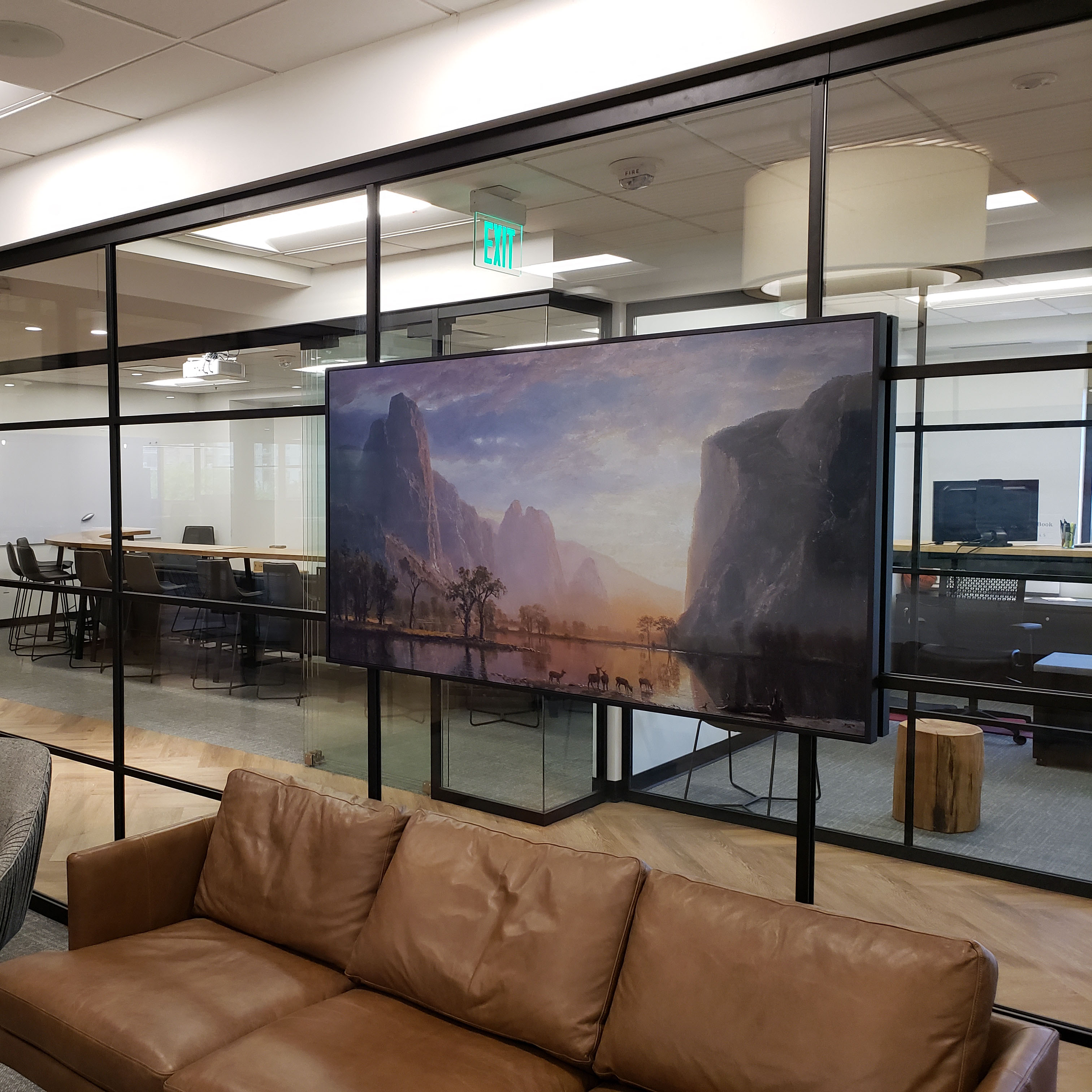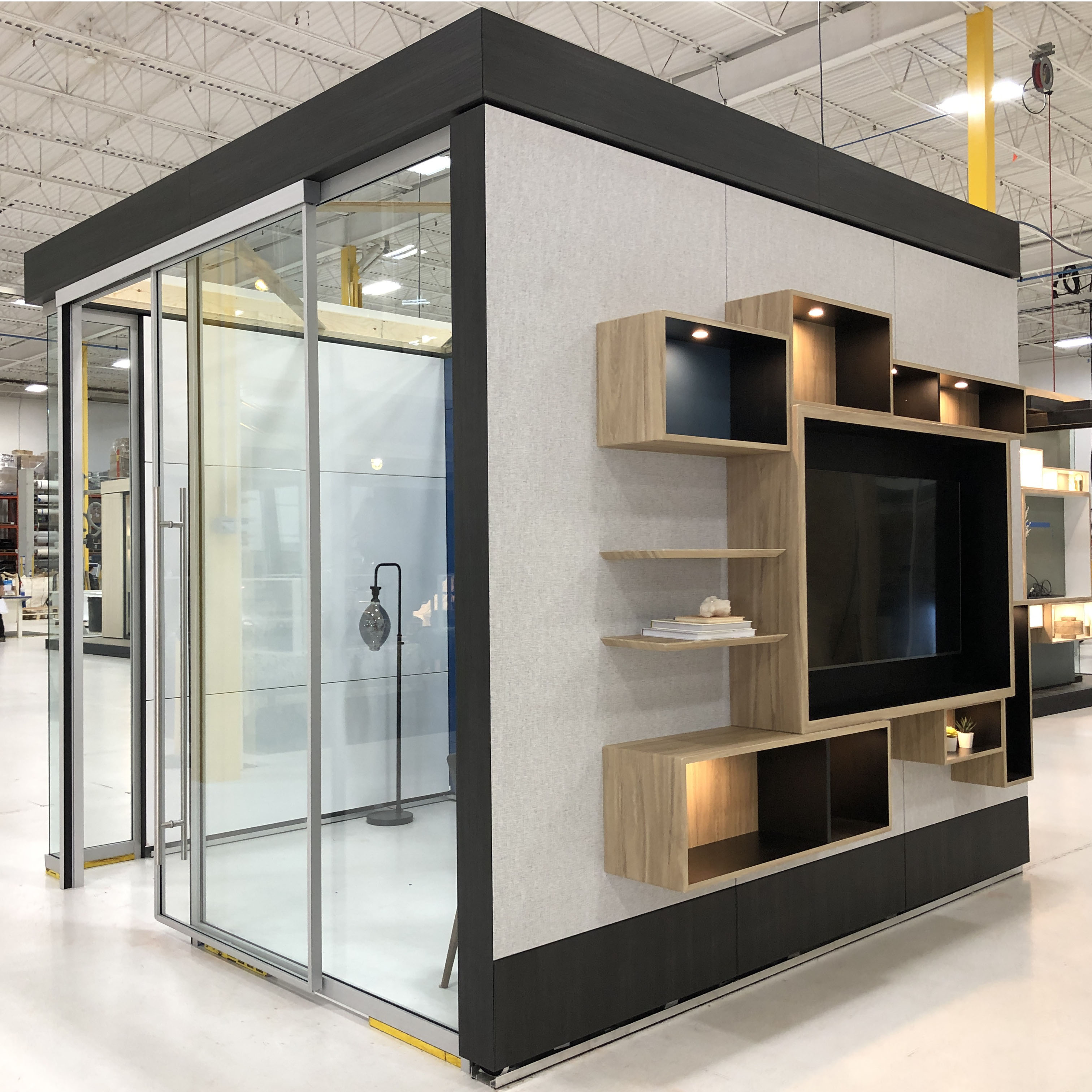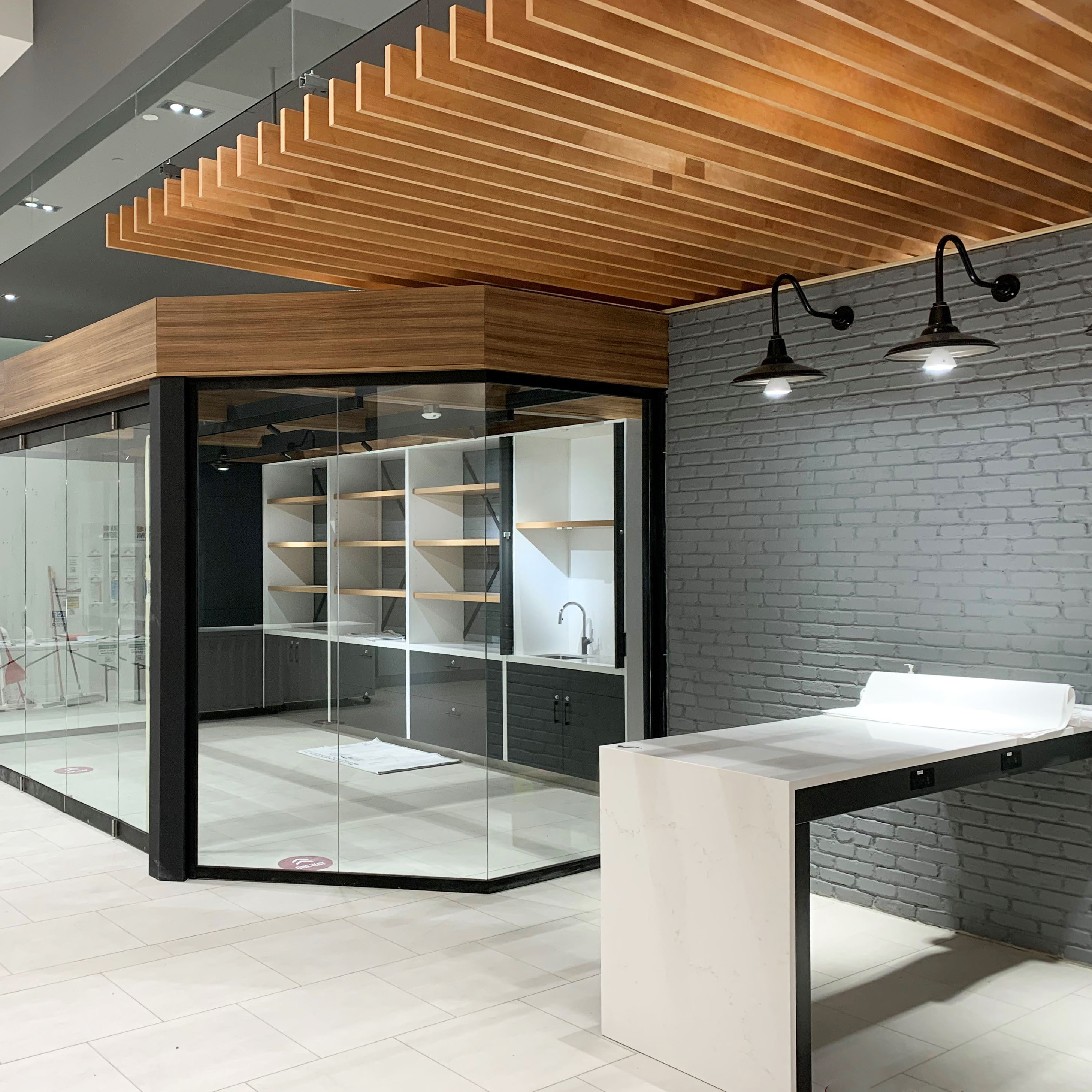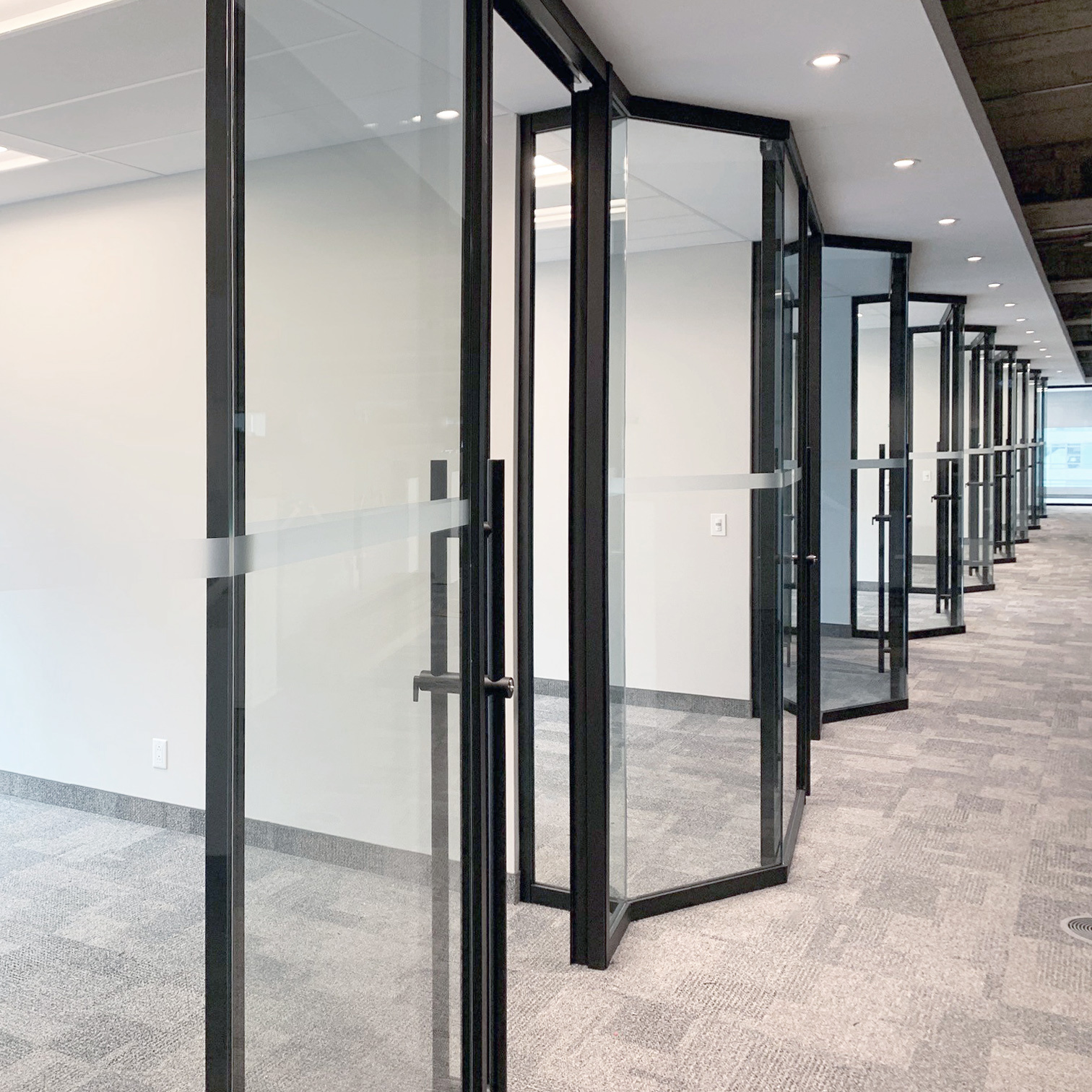 • We showed off our gleaming white factory, beautiful Falknest and more than a few Falkers with at least 500 virtual tours over Zoom.
• We met loads of new people, hired hundreds of new Falkers and solved countless problems for our clients. Bring on 2021.