Dallas North + "true construction"
Bulletins from our beloved Branches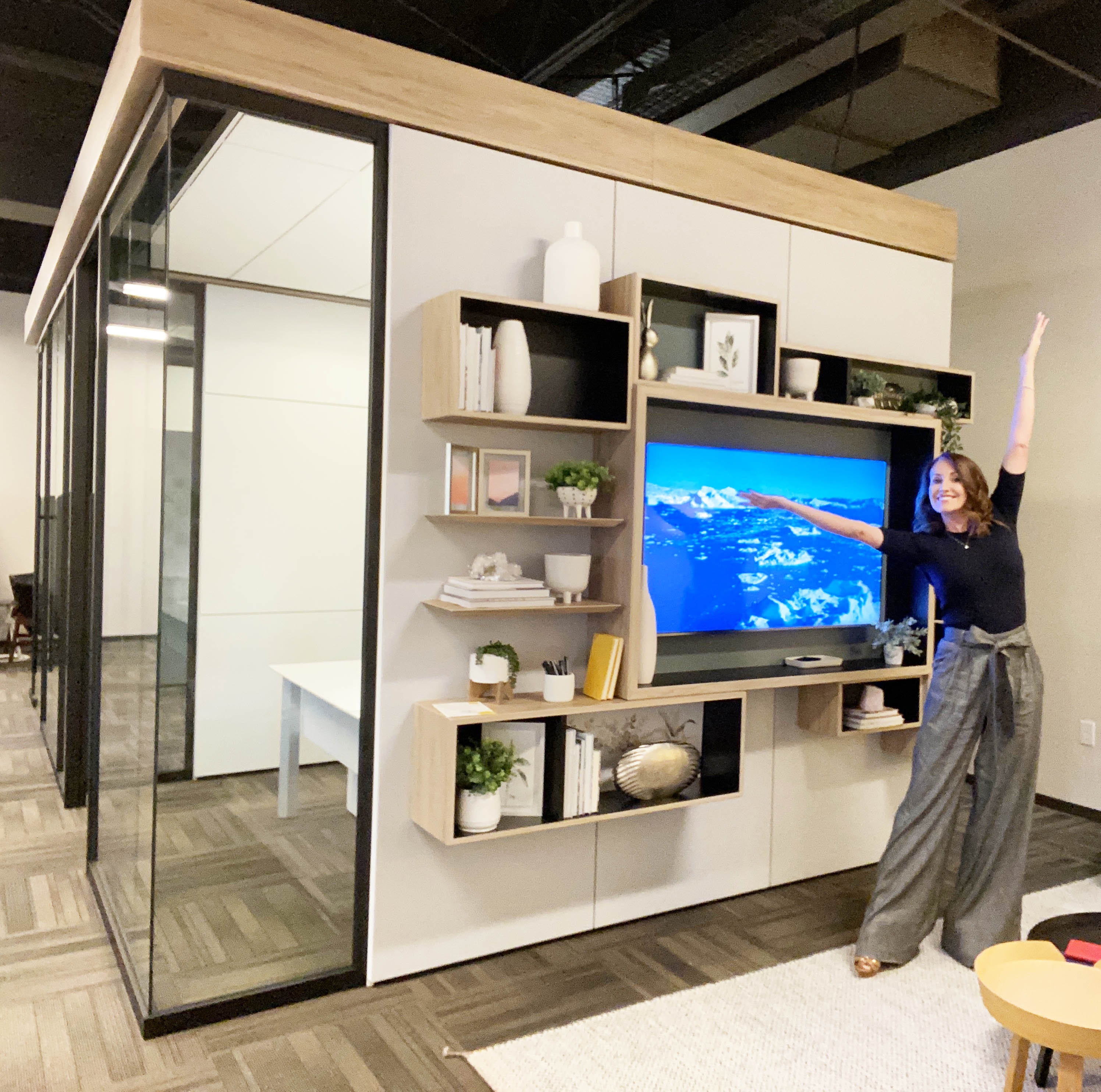 Sheila McCarter is running non stop these days talking about the ease and speed of Digital Component Construction. But the former designer/project manager who oversees our Falkbuilt Dallas North Branch doesn't mind one little bit. "I don't think I've ever had this much fun or worked this hard," she says. "It's been awesome. The reception has been phenomenal, and we are receiving new projects almost daily."
Sheila has been in the business for years and is amazed that the Falkbuilt projects they've completed so far haven't had much of a punch list. "That's unheard of," she says. "We had two items damaged in transit on one project and the factory shipped replacements right away and we received them in days. It's been a much easier to work with than conventional construction."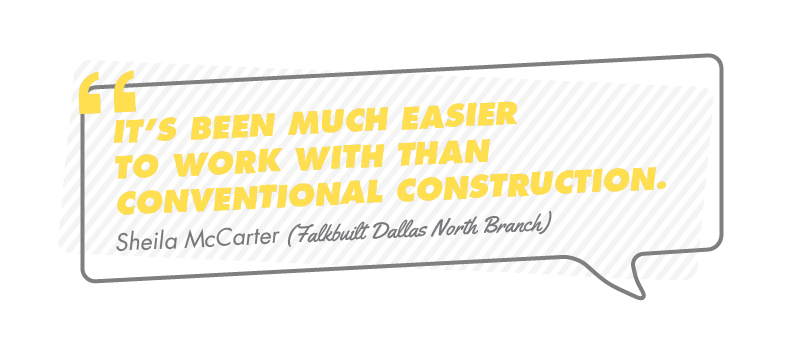 But it's not all skipping along through a field of Texas bluebonnets singing Lyle Lovett songs. Sheila admits she faces hurdles with people who initially struggle to figure out where Digital Component Construction sits in the industry landscape.
"The biggest hurdle that comes to mind is they want to put us in a category that they're familiar with and more times than not, they put us in a demountable furniture category. They wonder where does this fit? A square hole or a round hole?"
Being able to show clients around the Falkpods in the Dallas North Branch really helps. When they walk to the back of the space and see the Super Studs and digital horizontals, people get it right away. "As soon as they understand it's true construction, it's been embraced."
Texans are falling for Digital Component Construction for some of the same reasons Lyle Lovett loves his hat: "No, it never complains/And it never cries/And it looks so good/And it fits just right."
"Each day is getting more exciting," croons Sheila.