What will the office look like now?
Architects + designers are reimagining the office with safety in mind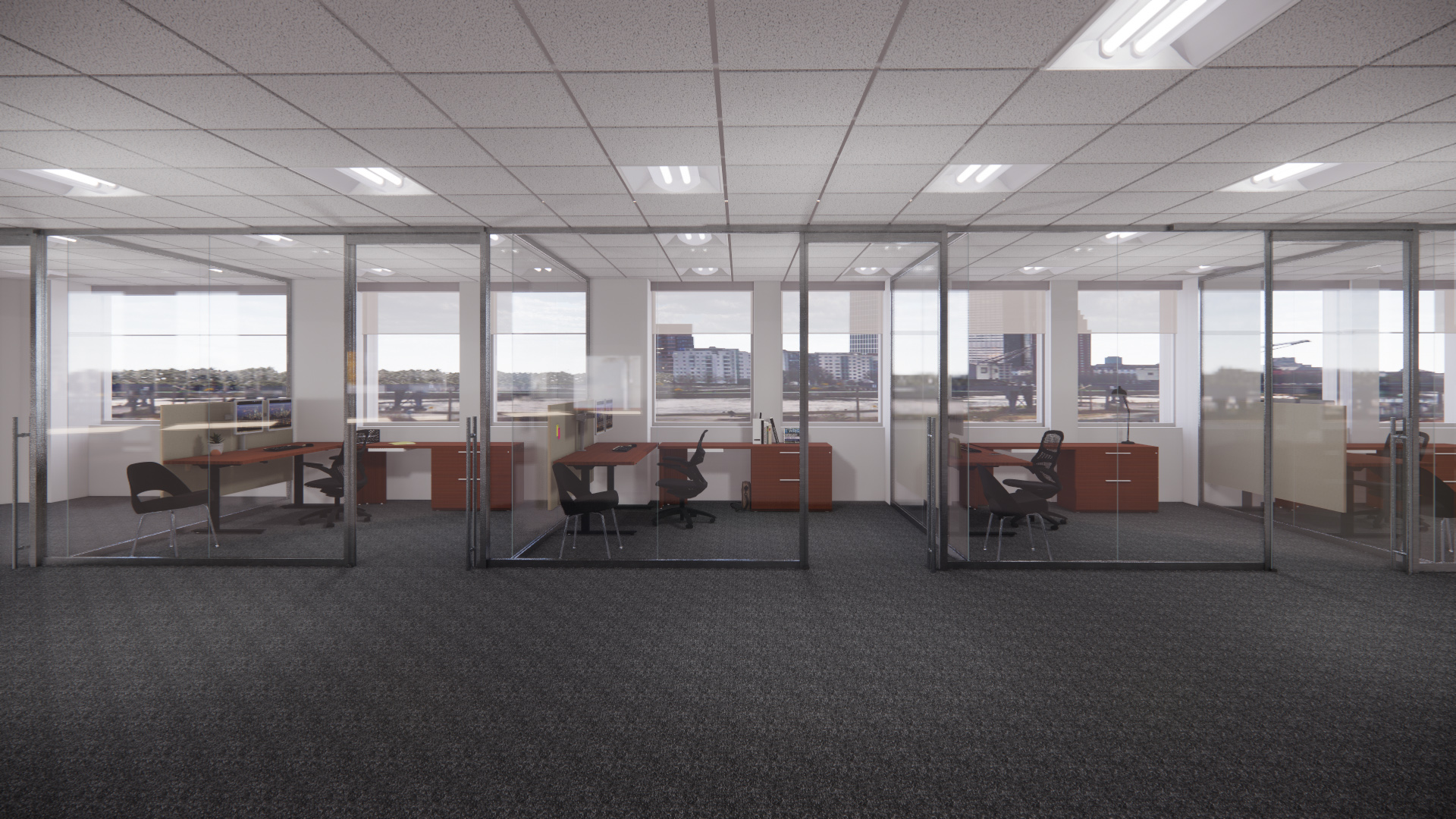 Many of us left the office in a hurry, tossing a few things into briefcase and heading home to transform the dining room table into a makeshift workspace. After weeks of talking to our colleagues and clients in little squares on a screen, some of us are starting to trickle back in to work. Here at Falkbuilt anyone who can work from home is still at their dining room table. In our factory we've more than quadrupled the cleaning, donned masks and staggered shifts. In the Calgary office we've moved desks around to give everyone more space. And even though it's not 100 per cent complete, a few Falkers and our lunch room have moved into Falknest.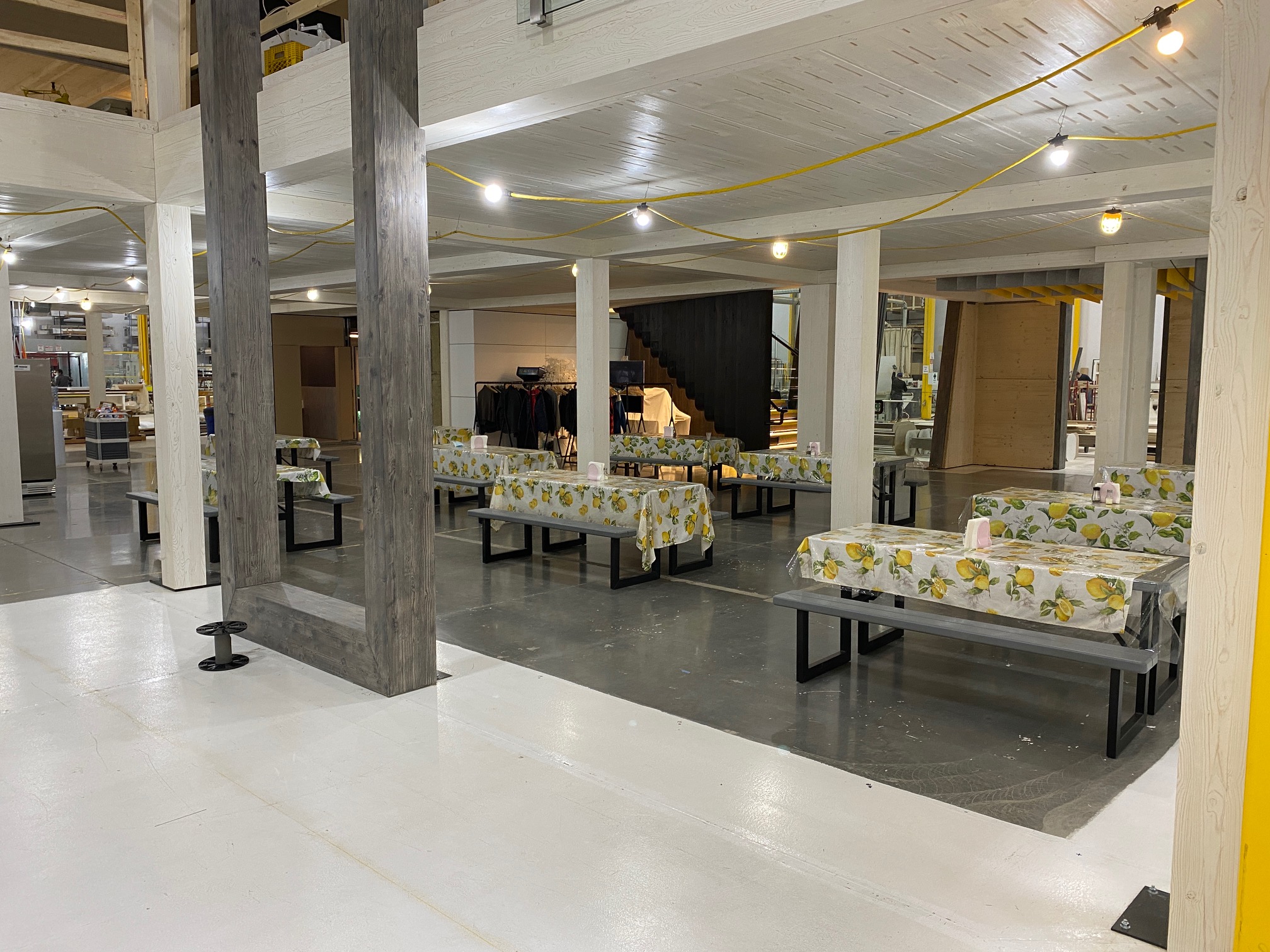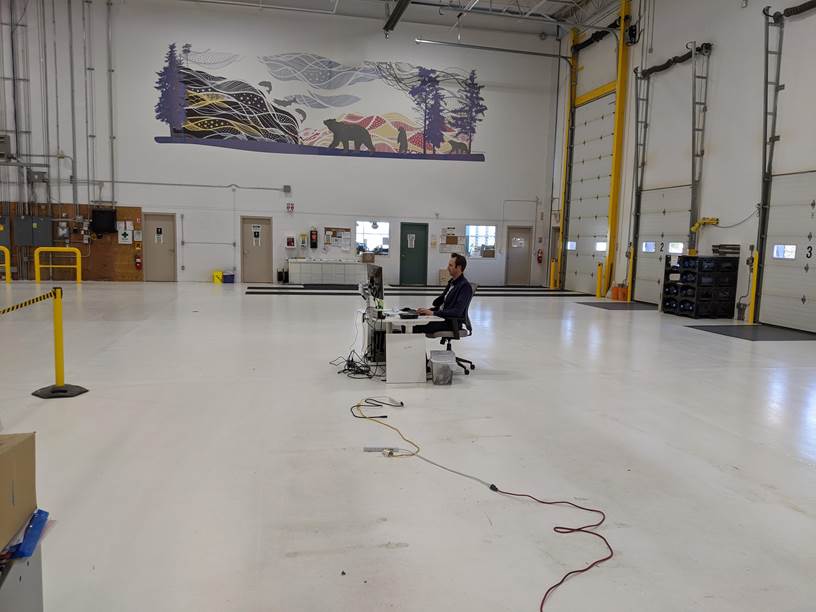 As our designers rethink our space, adjusting who goes where in Falknest to meet distancing guidelines, architects and designers everywhere are busy re-imagining the post-COVID office. From thermal stations in the lobby to take temperatures to spacious giant cubicles, all sorts of ideas are in the mix. While we figure out what workspace looks like now, we know for certain surfaces have to be cleanable, space has to be agile and cost is more important than ever. We have all that covered with Digital Component Construction.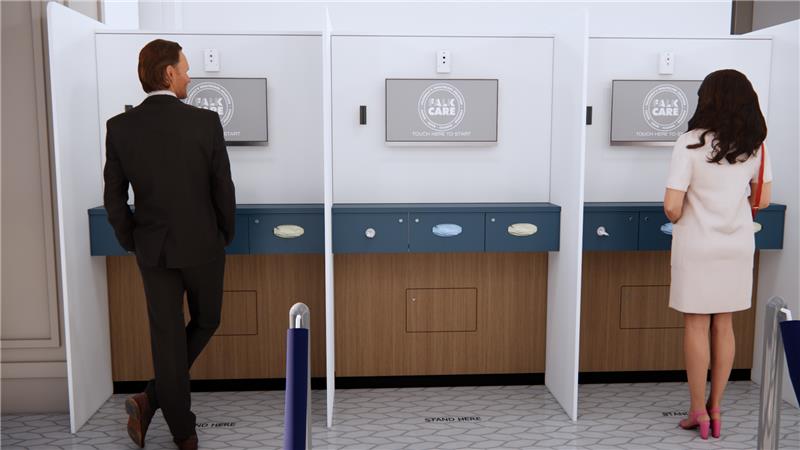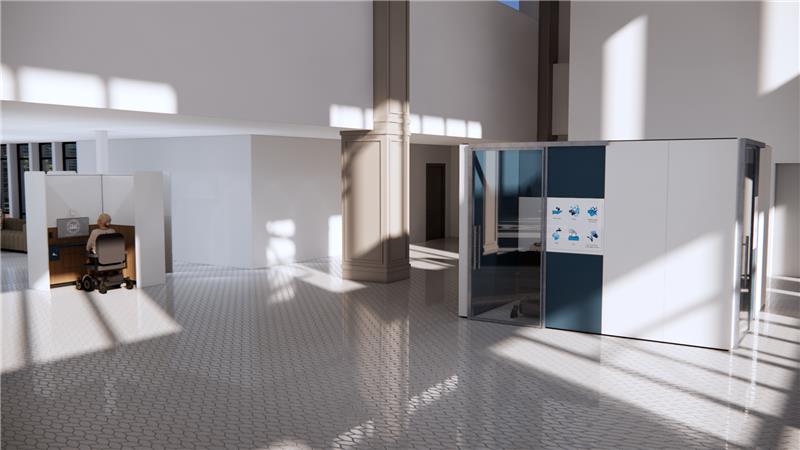 And because we need only a couple of trades on the jobsite, we're ahead of the game when it comes to meeting new distancing guidelines for the construction industry. New US Department of Labor Occupational Safety and Health Administration COVID-19 guidance states: "Advise workers to avoid physical contact with others and direct employees / contractors / visitors to increase personal space to at least six feet, where possible." We're already there. Digital Component Construction requires significantly less labor onsite.