Falkbuilt's robust cladding
A powerhouse of form + function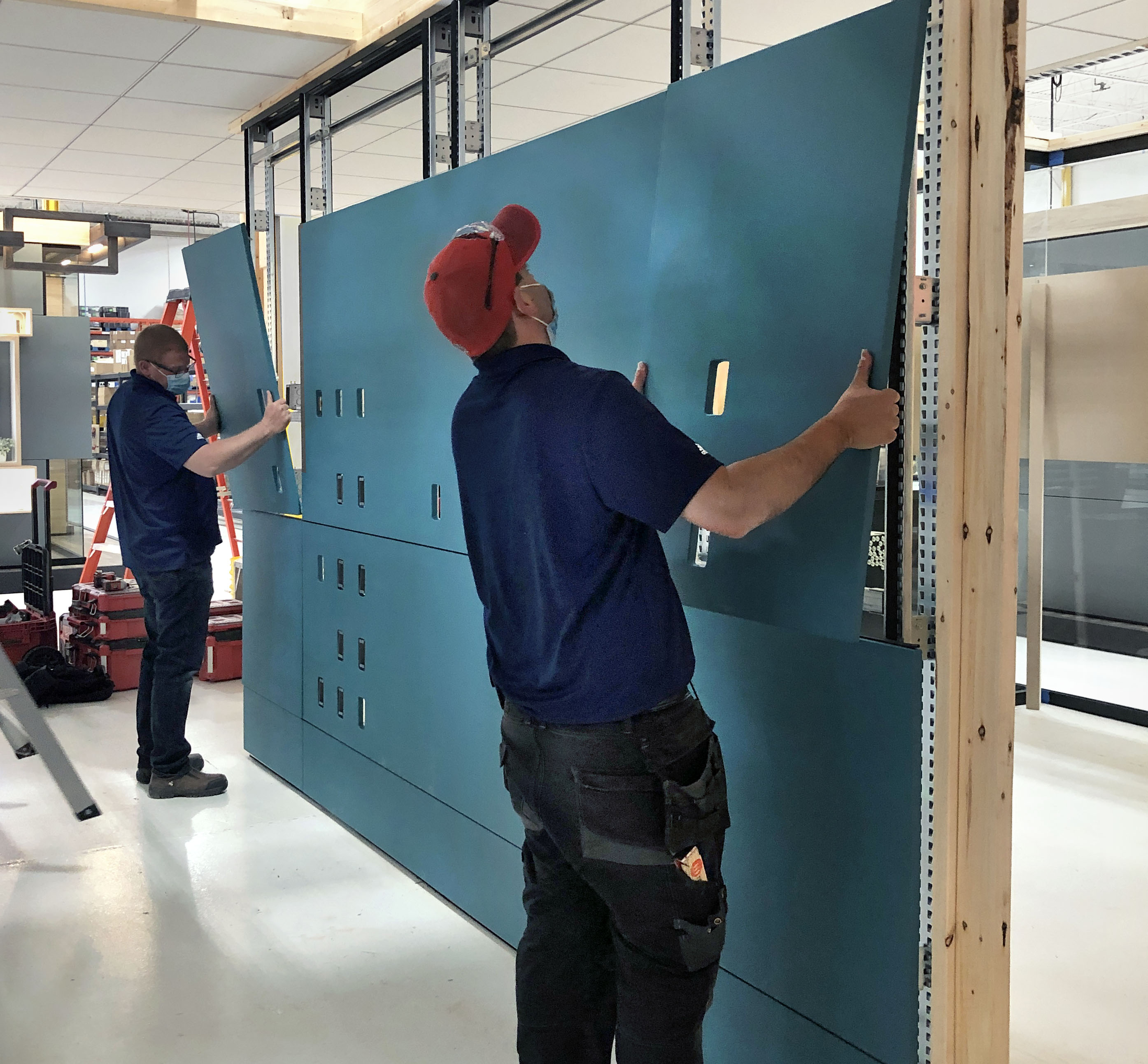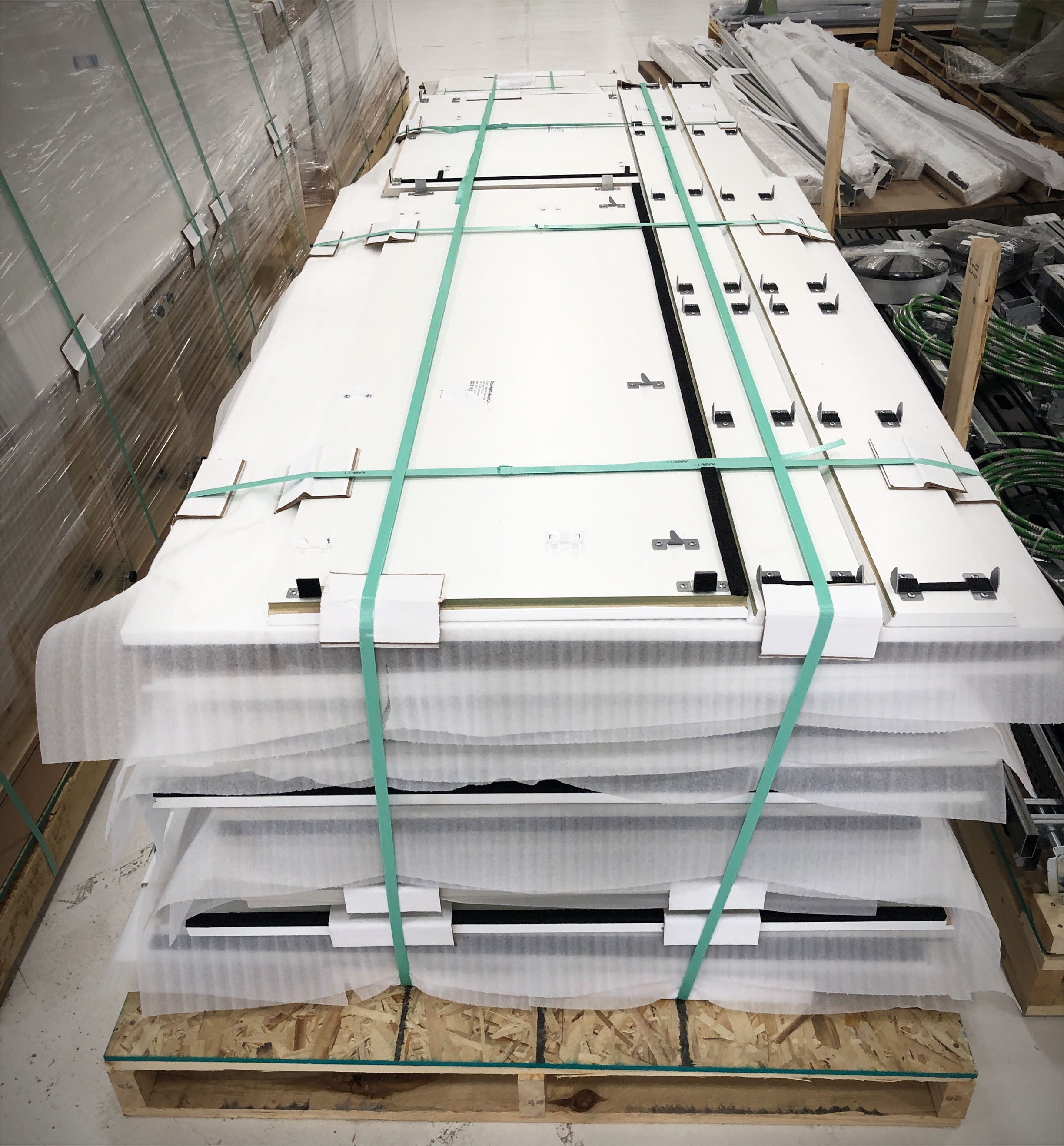 The beauty of Digital Component Construction is its simplicity; three types of digital components arrive flat stacked and come together quickly and easily onsite to create a wall system that's strong, smart and aesthtically pleasing. While the Super Studs and digital horizontals look pretty much the same from one job site to the next, cladding is where our clients really go to town expressing themselves.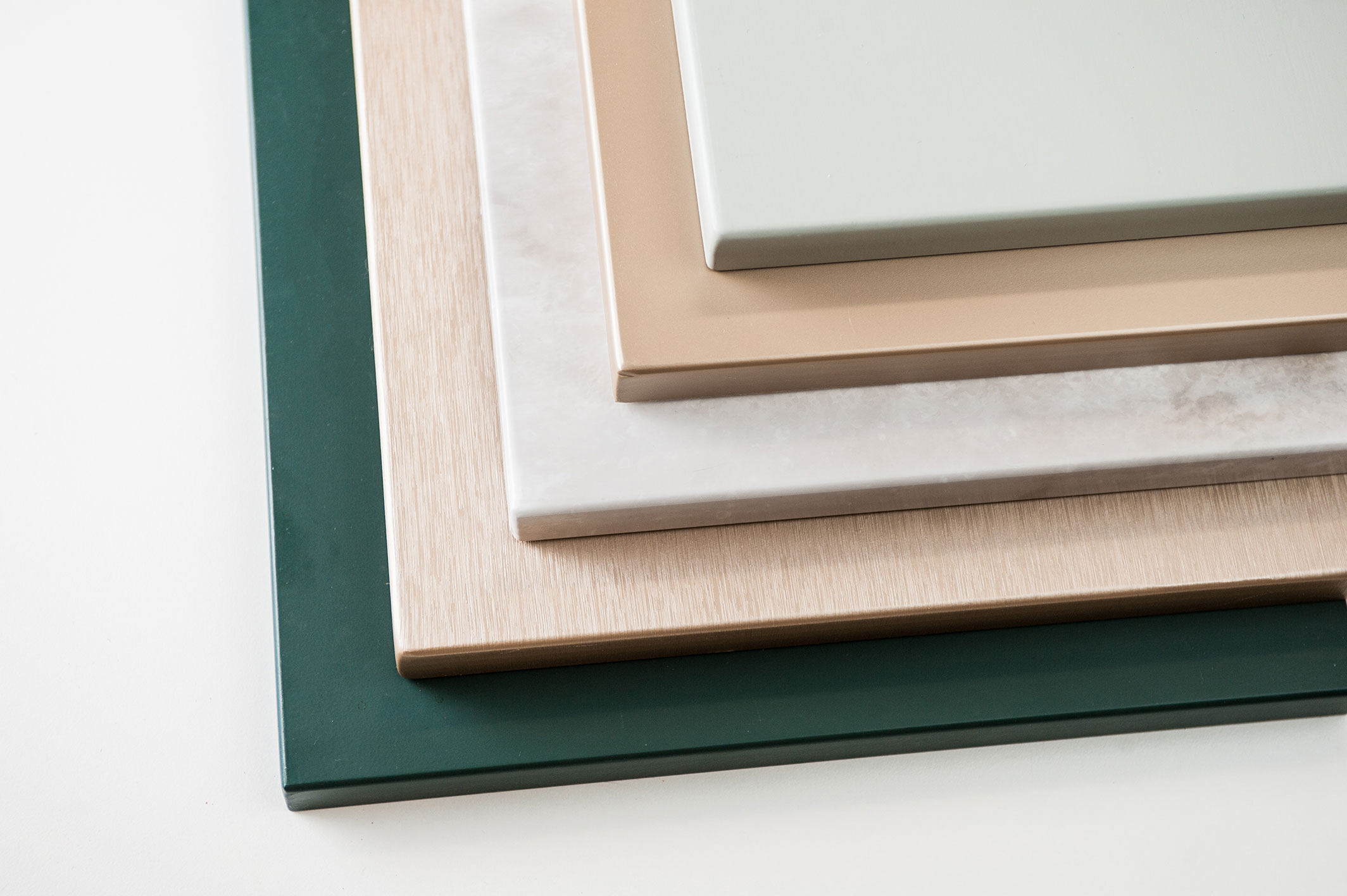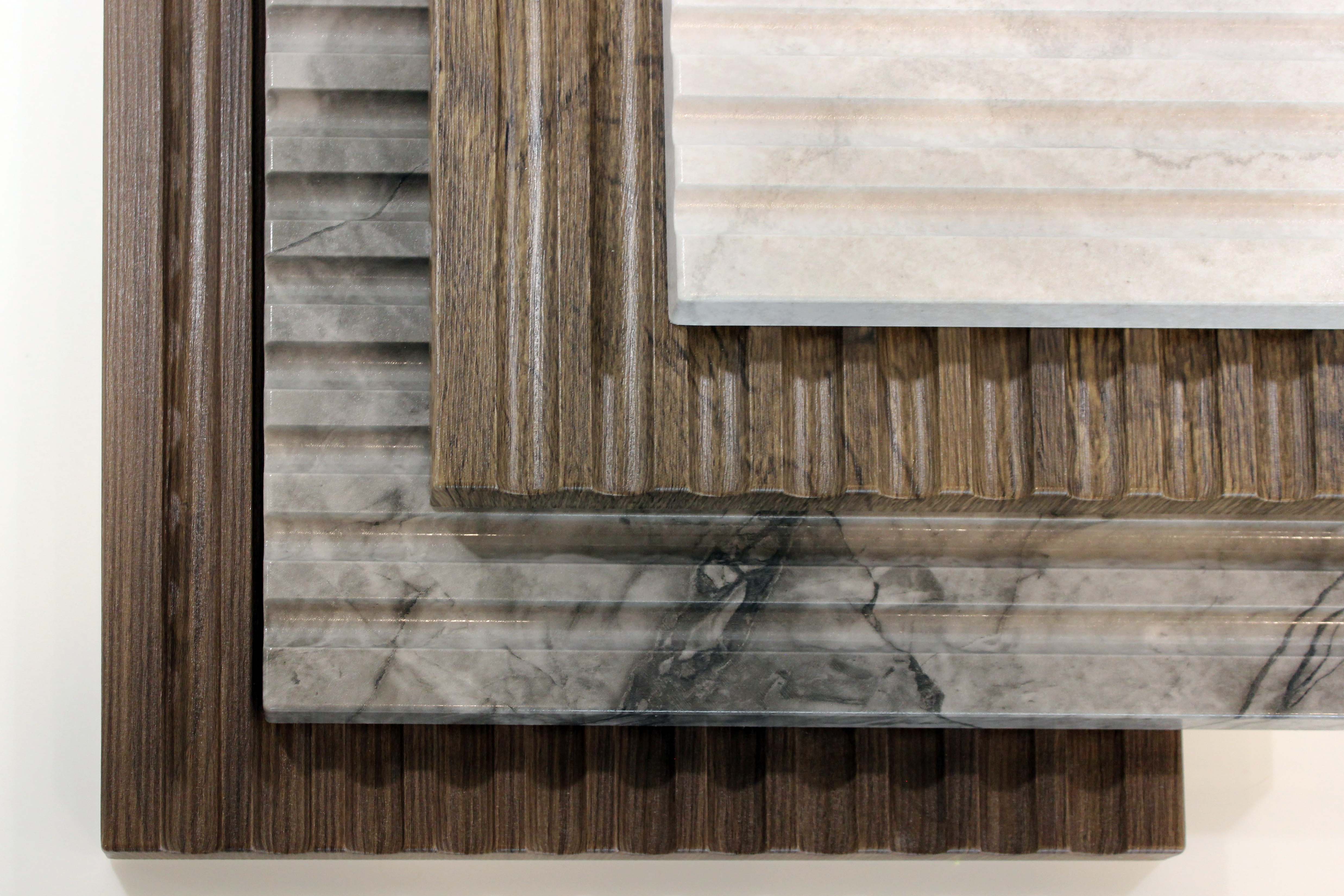 Whether you want some ribbing for texture, a rich wood grain or smooth marble, the design possibilities for our cladding stretch almost as far as your imagination.
On the job site, it clips into place quickly and easily without leaving so much as a speck of dust (nevermind a construction bin of drywall) to clean up.
Made of rugged MDF and hermetically sealed in Falkskin, our cladding stands up to all sorts of wear and tear and cleans up quickly with industrial grade disinfectants. Cladding adds both acoustic and structural integrity to the system, accomodates every electrical need and supports sinks and millwork without any additional backing. Let's hear it for Falkbuilt's cladding, our very own powerhouse of form and function.